The Church of the Exaltation of the Holy Cross (1661) is a picturesque wooden church located in the city of Drohobych, an architectural monument of national importance and one of the best examples of Galician wooden architecture.
The church was restored in 1970-1971 and turned into a museum object of the Drohobych Museum of Local Lore. It has unique preserved paintings in the altar part. The interior of this church is also striking in its austere simplicity and grandeur. Church of the Exaltation of the Holy Cross in Drohobych on Google Maps. Photos by: Maxim Ritus.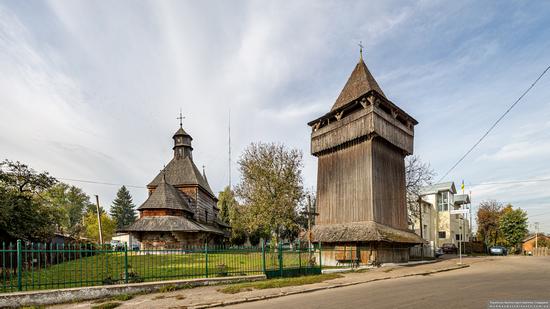 Today, the church needs a new renovation. Therefore, it is almost impossible for tourists to get into it. But the firefighters, on whose territory the church is located, never refuse those wishing to inspect its facade up close.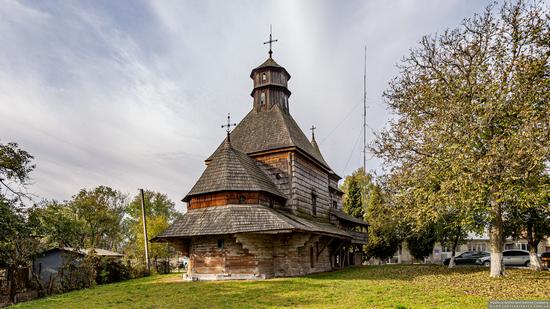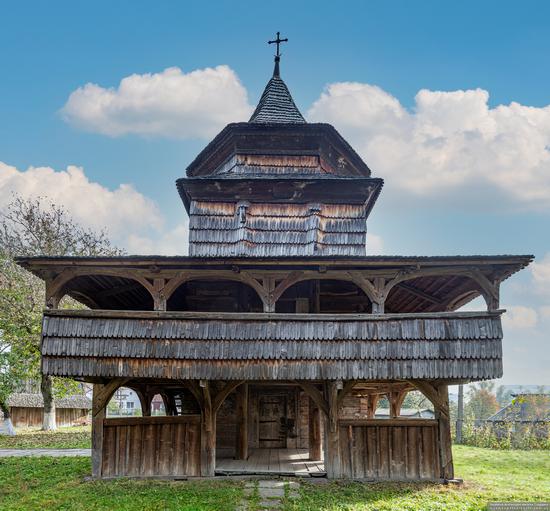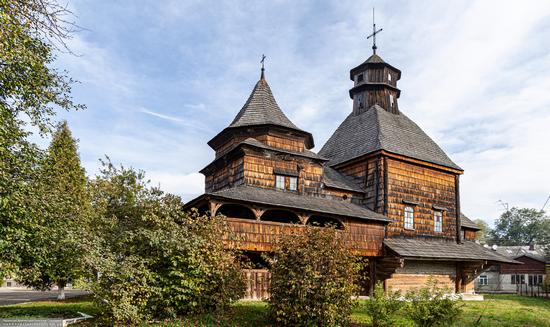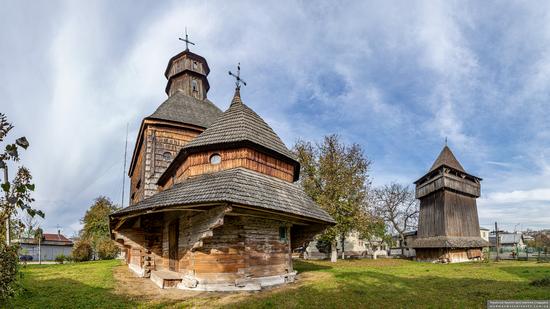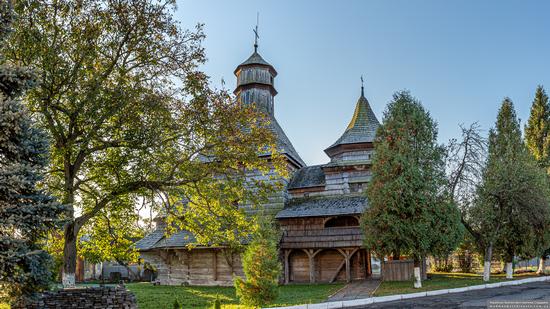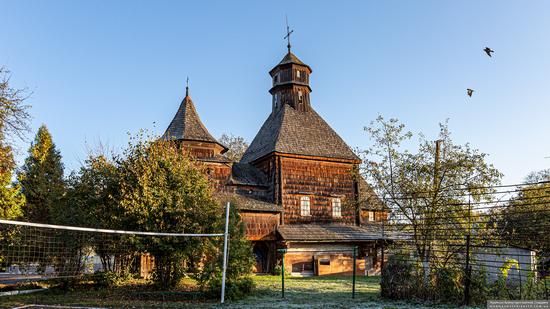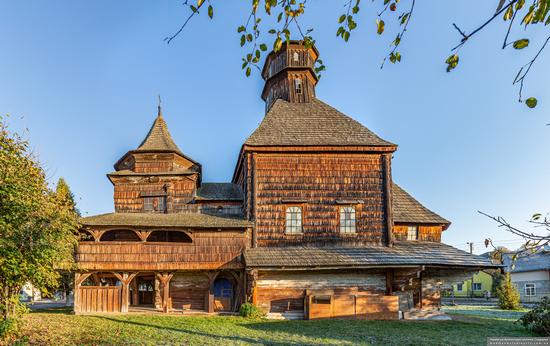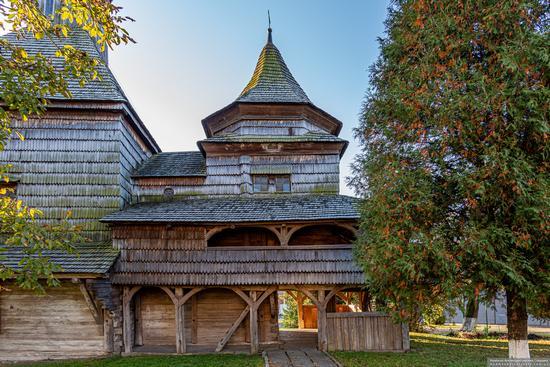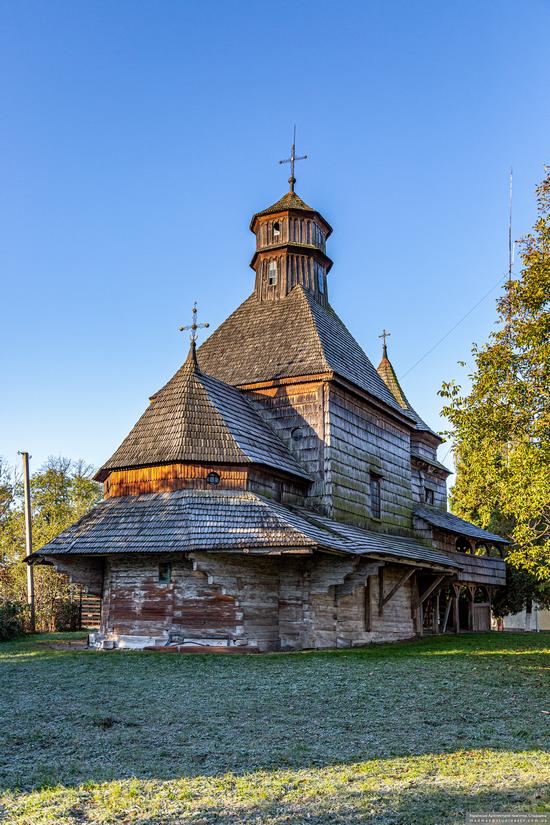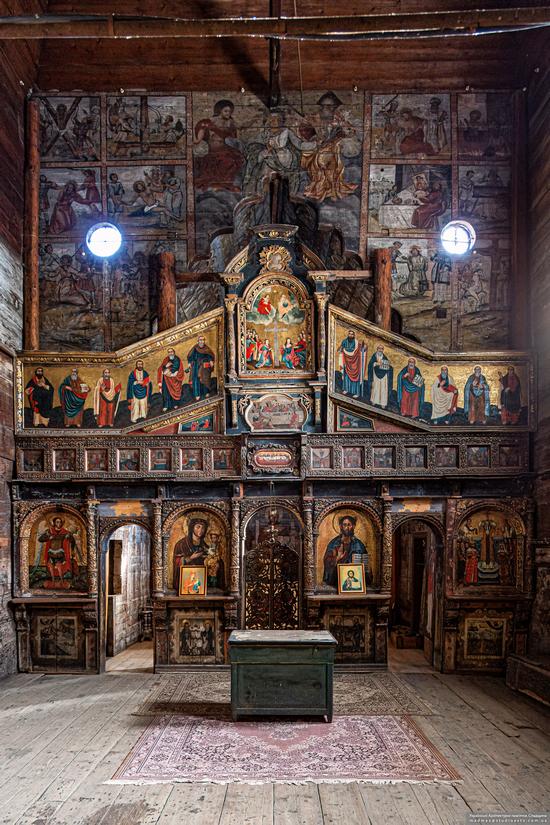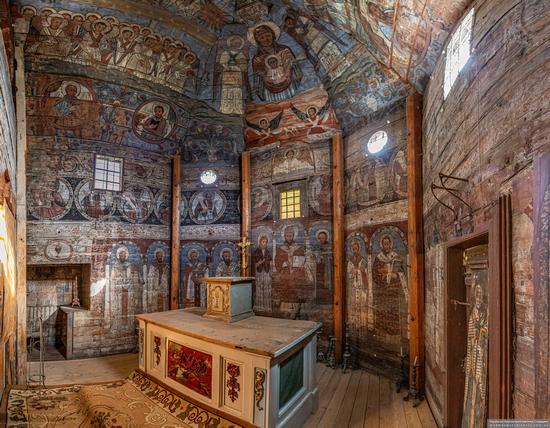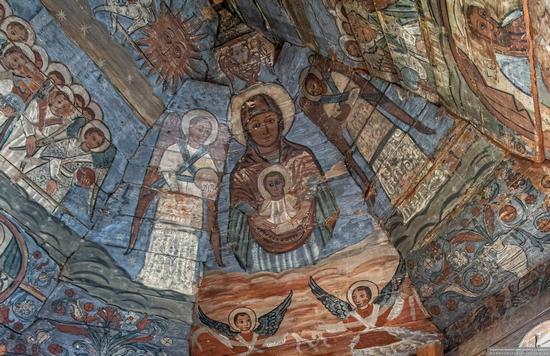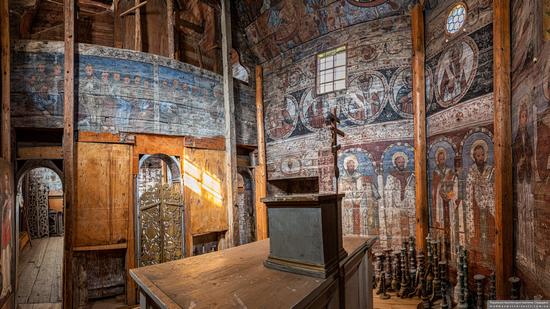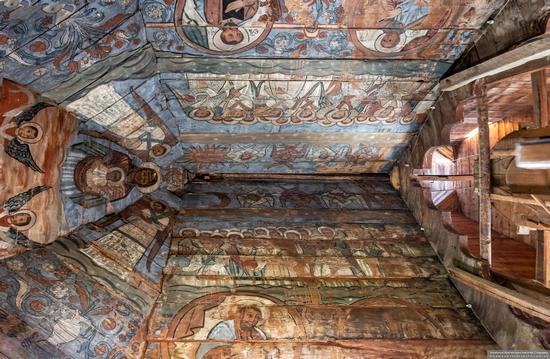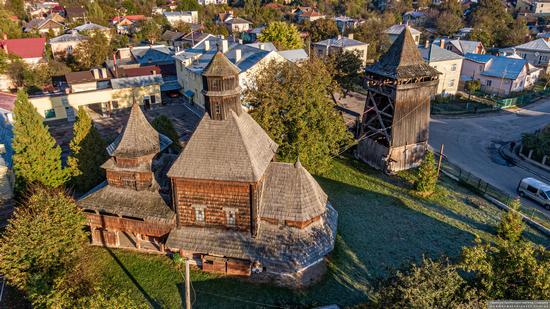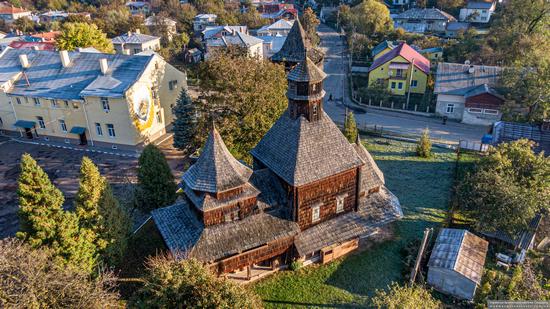 Tags: church · Drohobych city · Lviv oblast
<< How to Immigrate to Ukraine?
No comments yet.