Libukhova is a village of about 300 people located 120 km southwest of Lviv. Here you can see an interesting wooden church, a distinctive feature of which is a massive pyramidal roof – the Church of the Intercession of the Blessed Virgin Mary (1820).
In 1962, the church was closed by the Soviet authorities, but the community continued to take care of it. In 1989, the church was returned to the believers. Libukhova on Google Maps. Photos by: Maxim Ritus.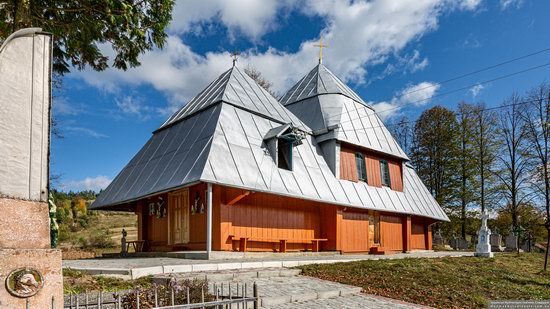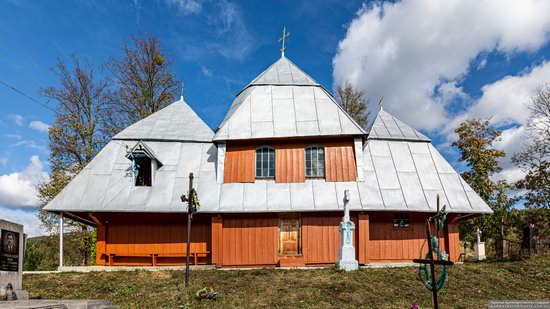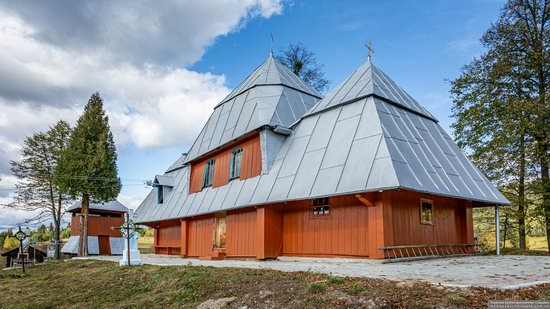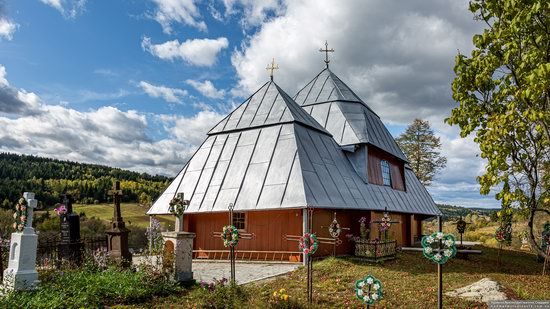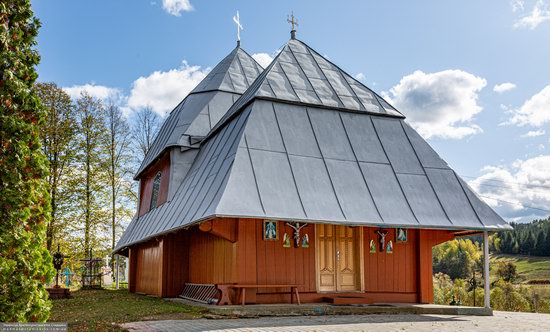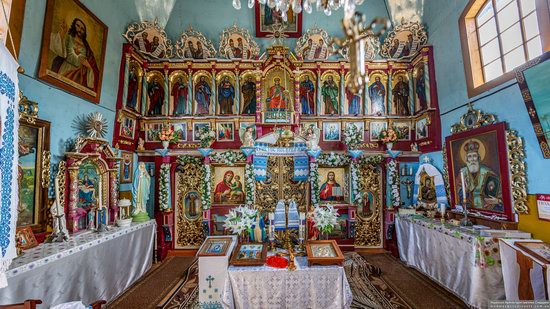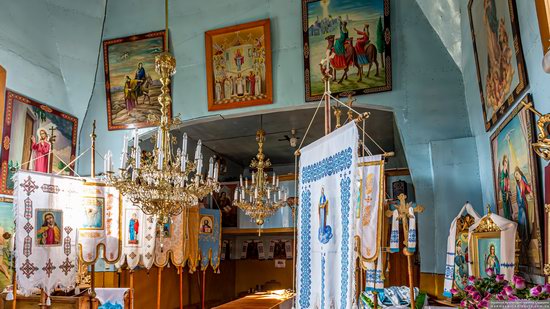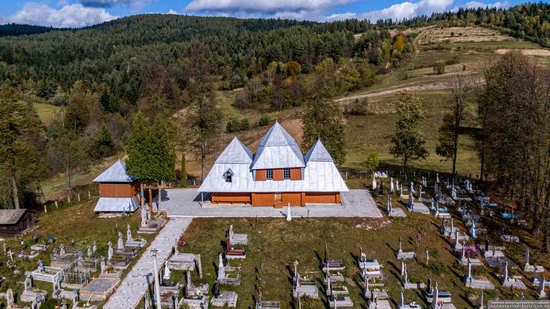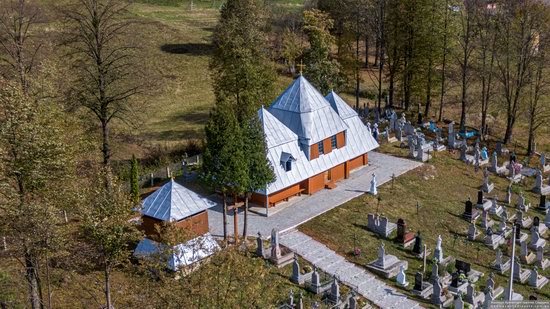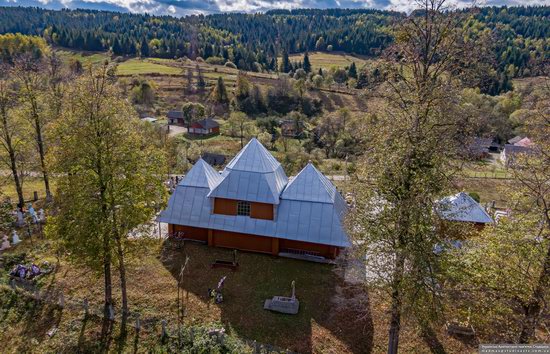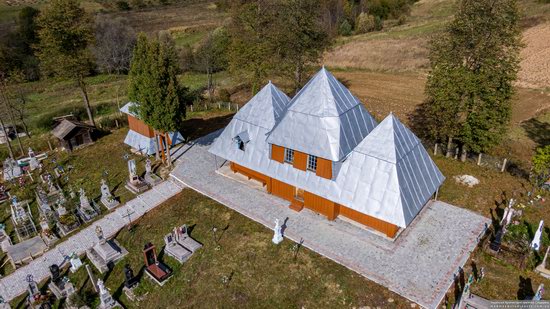 Tags: church · Lviv oblast
<< The Dominican Church in Chortkiv
No comments yet.