Lazeshchyna is a large village with a population of about 4 thousand people located near the Yablunytskyj Pass, at the foot of the Petros and Hoverla mountains, in the southeast of Zakarpattia Oblast.
One of the local attractions is the wooden Church of the Holy Apostles Peter and Paul, a typical example of Hutsul sacral architecture, built in 1827. In 1907, it was covered with an unusual turquoise color tin. Lazeshchyna on Google Maps. Photos by: Maxim Ritus.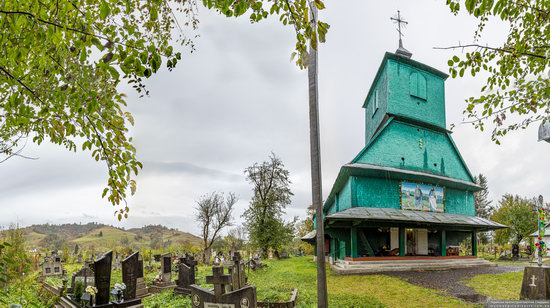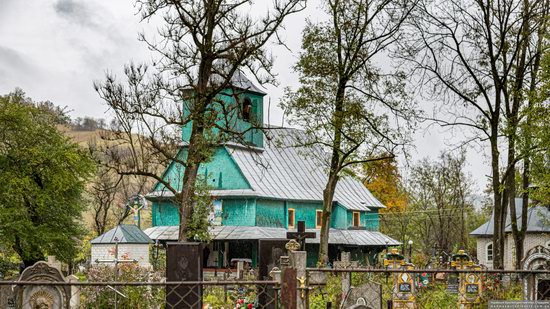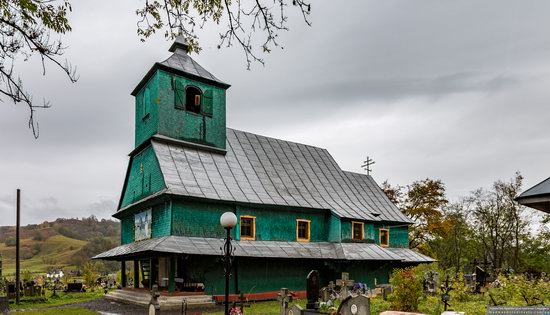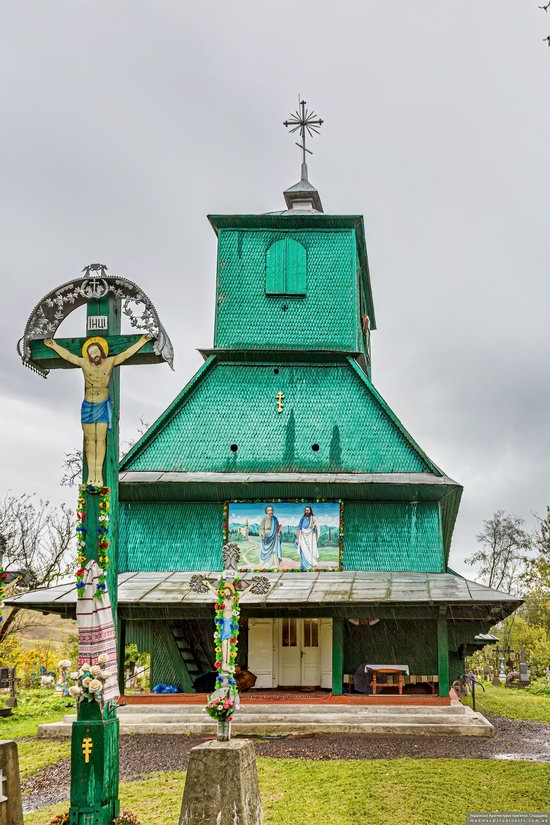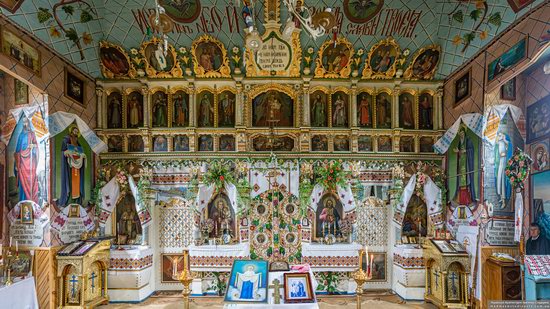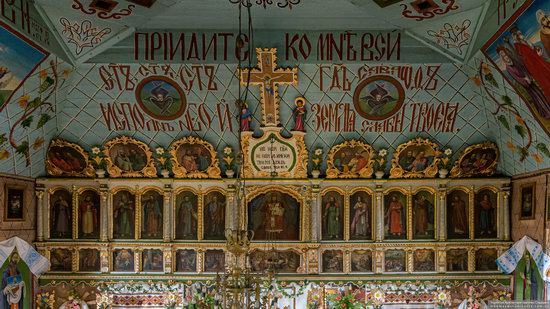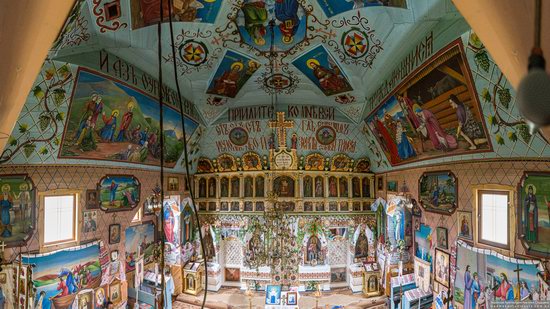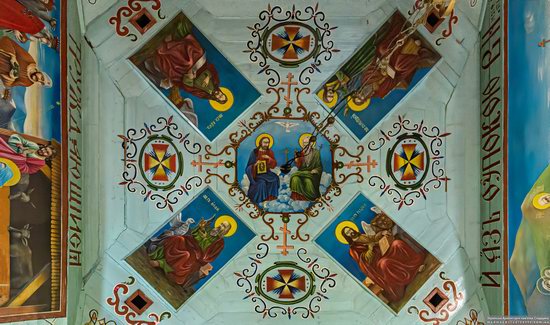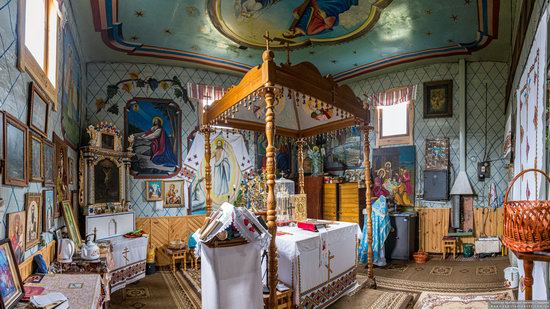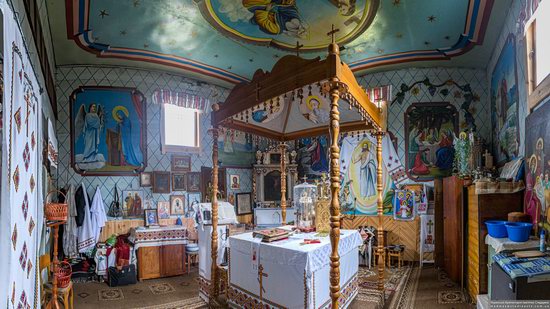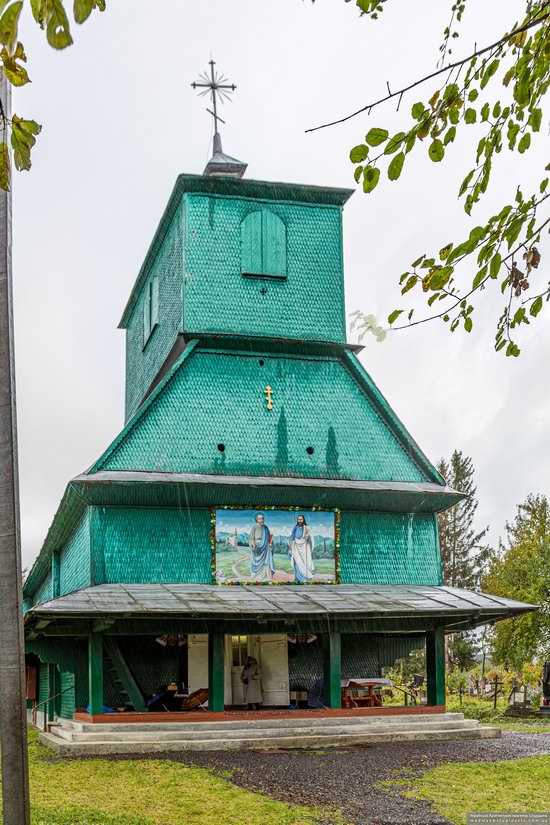 Tags: church · Zakarpattia oblast
<< Church of the Intercession of the Virgin Mary in Libukhova
No comments yet.