Founded in 1260, Chetfalva is a village of about 700 people located in the Berehove district of the Zakarpattia region, less than 1 km from the border with Hungary, about 90 km south-east of Uzhhorod.
Chetfalva is a rather unusual place, street names are in two languages: Ukrainian and Hungarian. It looks like a typical Hungarian village. Local architecture is also very distinctive. In the foreground, you see a futuristic building with a strange parabolic arch-belfry – the ensemble of the Catholic Church of the Holy Spirit built in 1998-2001. Chetfalva on Google Maps. Photos by: Maxim Ritus.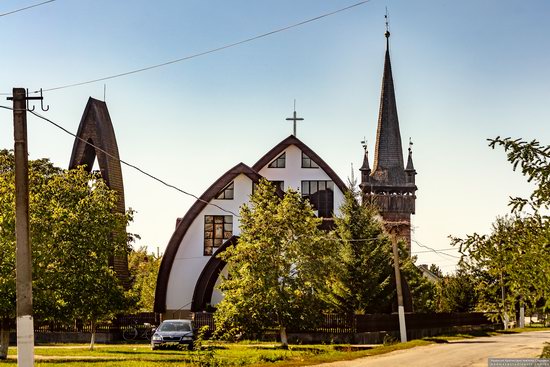 The main attraction of Chetfalva is its old Reformed church founded in the 15th century. The wooden bell tower was built near it in the 18th century. It imitates the form of defensive towers, and its first tier serves as an entrance gate.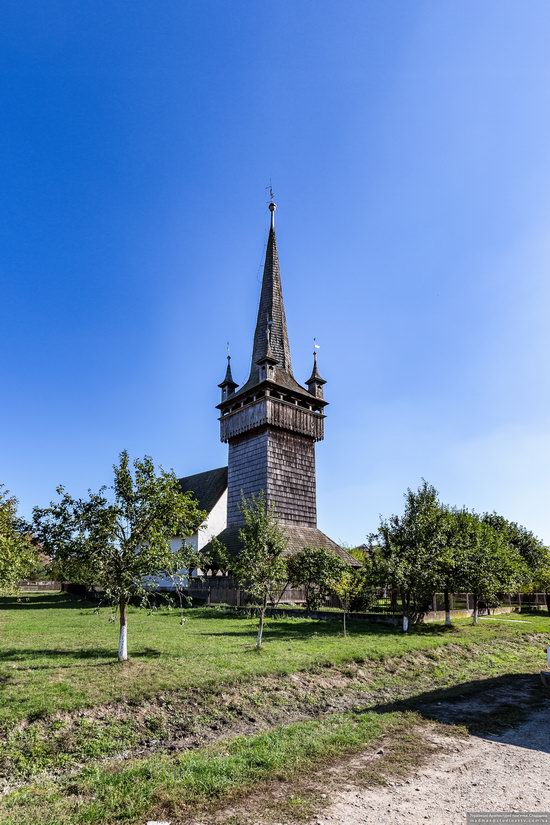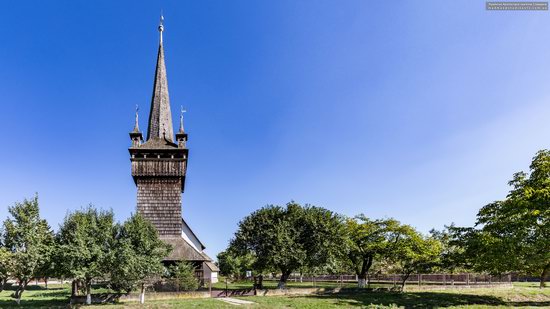 The nearly 30-meter bell tower is considered to be perhaps the tallest bell tower in the Zakarpattia region, and its frame construction is unique.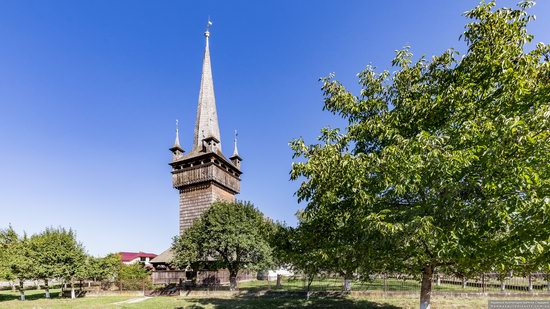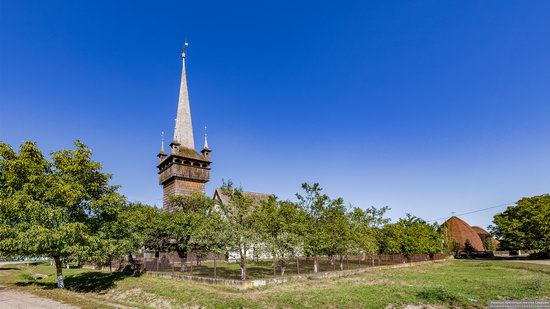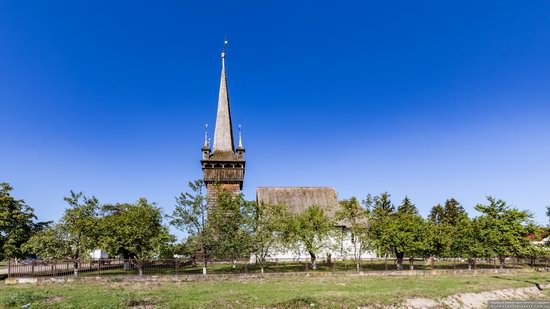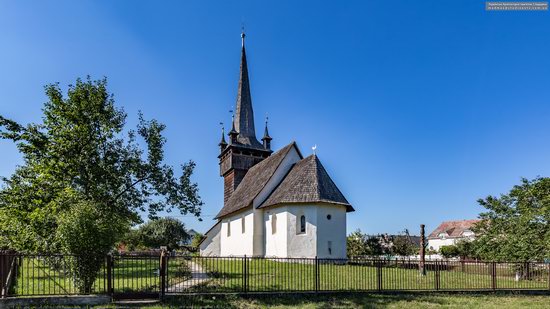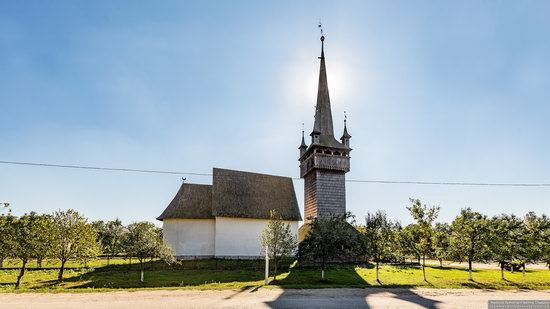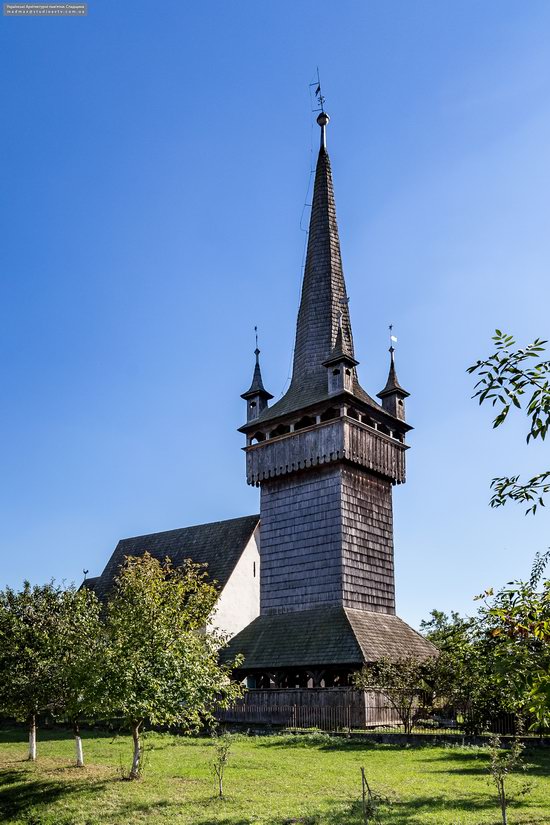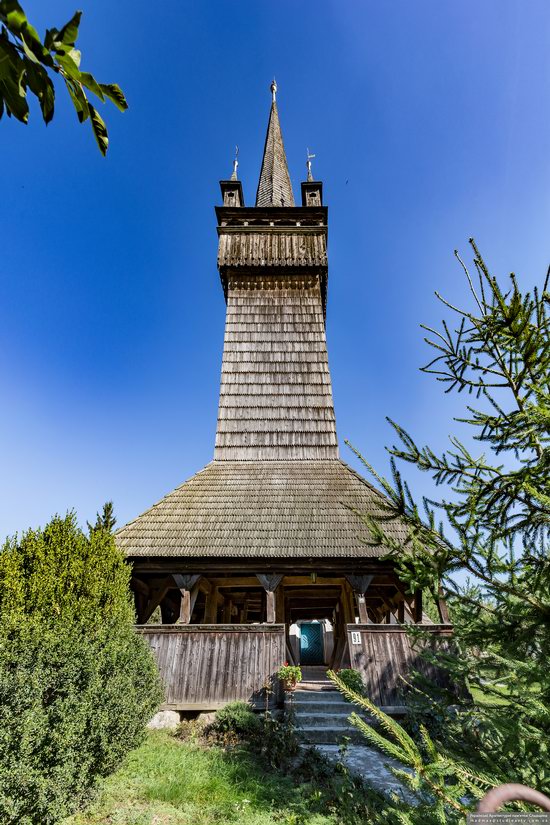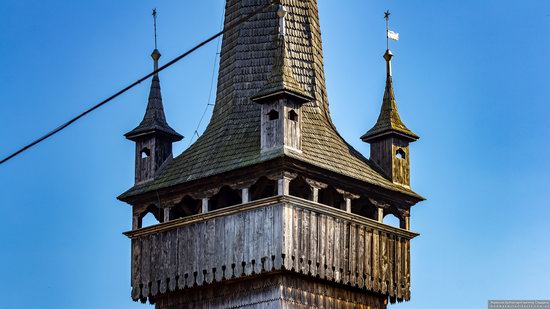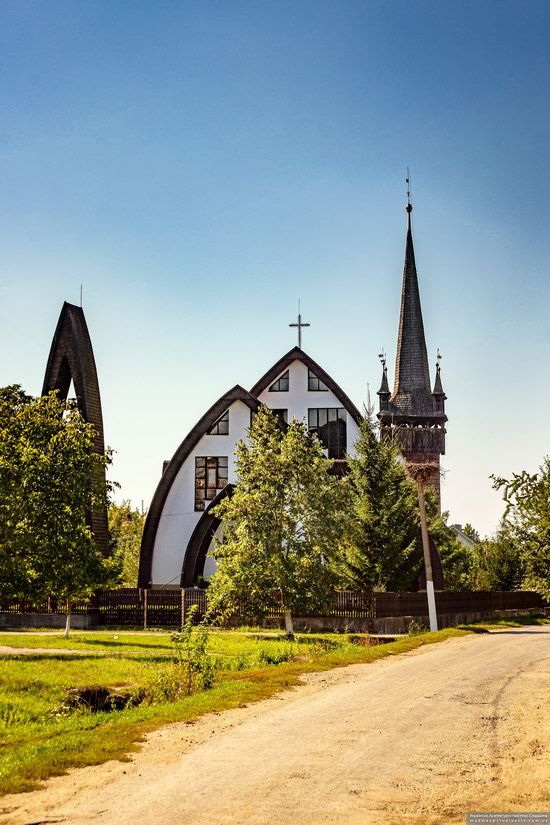 Tags: church · Zakarpattia oblast
No comments yet.