In Ukraine, there are only three monasteries, which have the highest spiritual title of Lavra – Kyiv-Pechersk Lavra, Pochayiv Lavra and Sviatohirsk Lavra.
The Holy Assumption Sviatohirsk Lavra (also known as The Holy Mountains Lavra, Sviatohirsk Cave Monastery), an important spiritual center of eastern Ukraine and southern Russia, was first mentioned in written sources in 1526. Sviatohirsk Lavra on Google Maps. Photos by: Alexey Novik.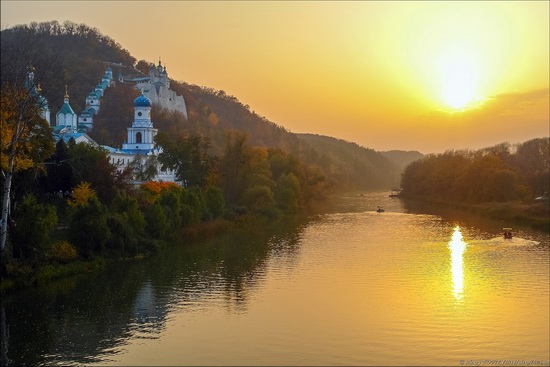 This beautiful Orthodox monastery is located on the right high chalk bank of the Siverskyi Donets River (on the so-called Holy Mountains, in the national park of the same name) within the small town of Sviatohirsk in the north of the Donetsk region.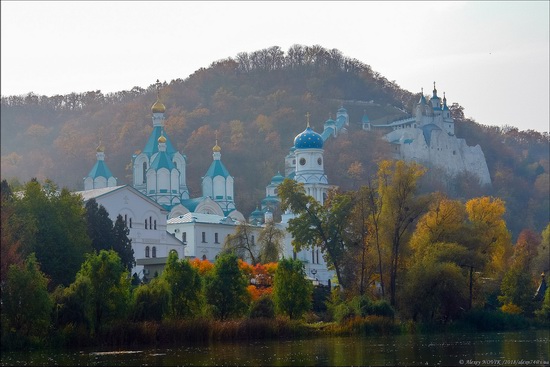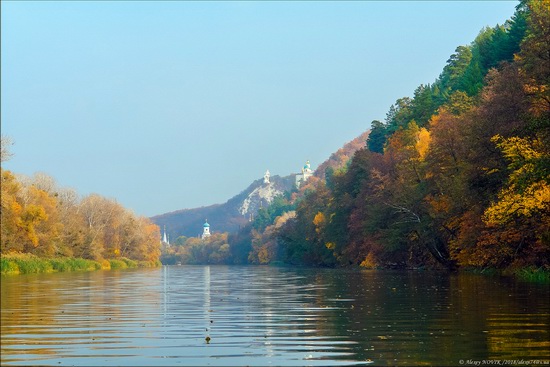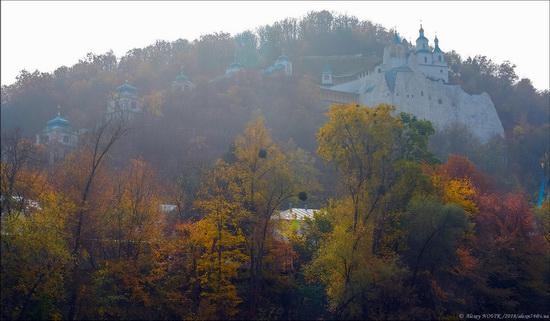 The highest point of the monastery – the Chapel of St. Andrew the First Called and St. Nicholas Church.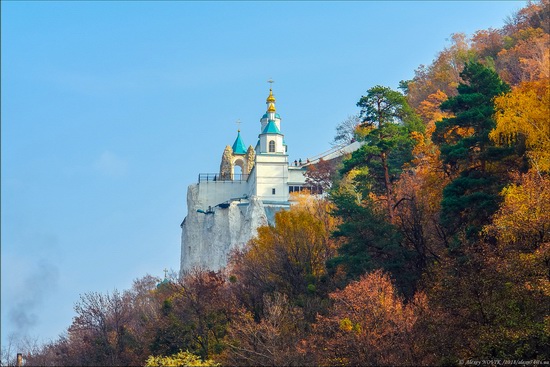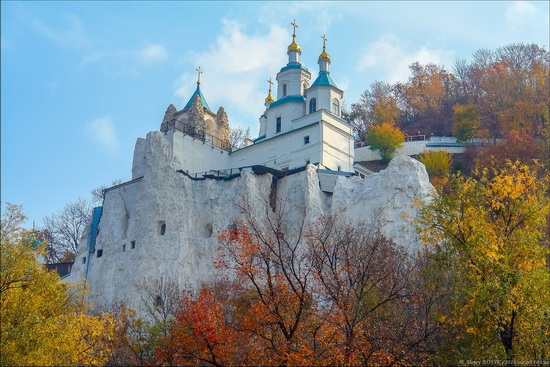 Autumn in Sviatohirsk Lavra.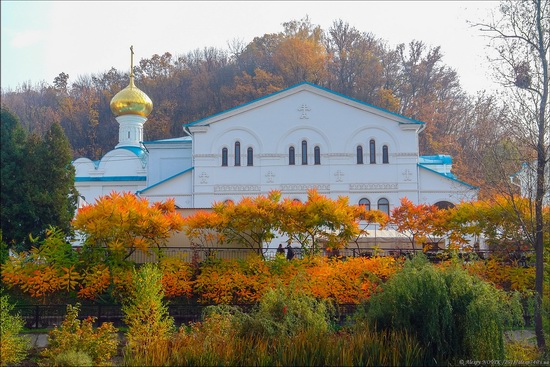 The statue of the Virgin Mary at the entrance to the monastery.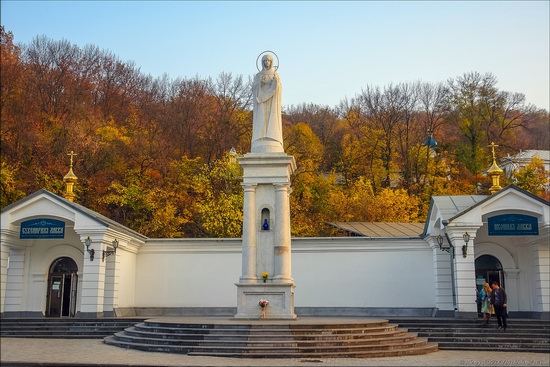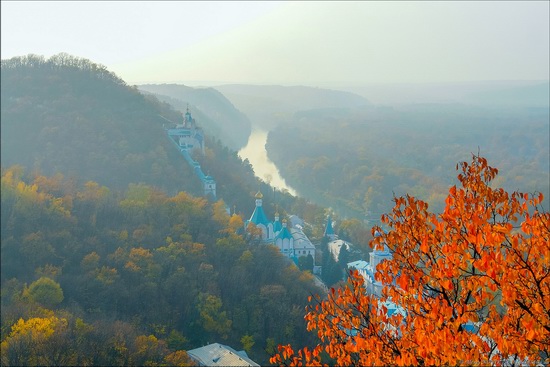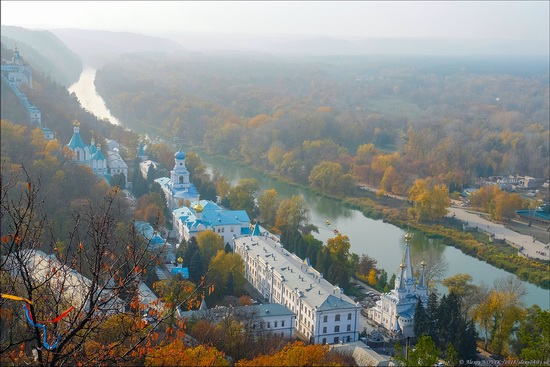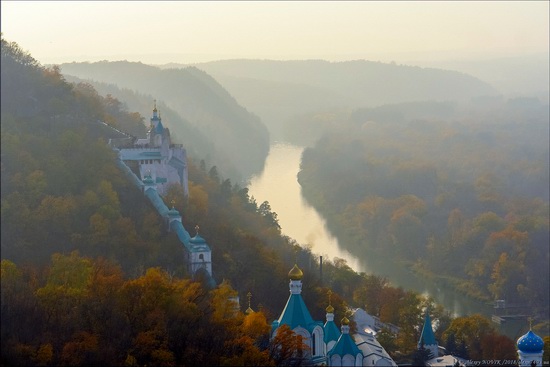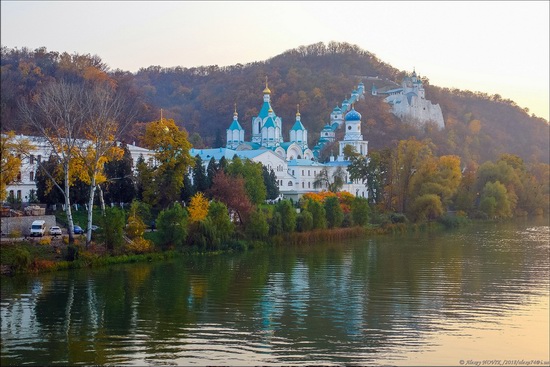 Assumption Cathedral.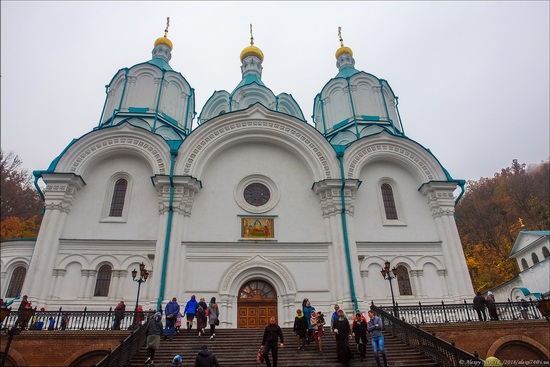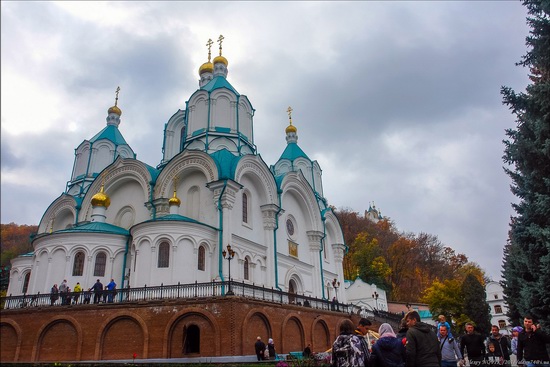 The bell tower of the Intercession Church.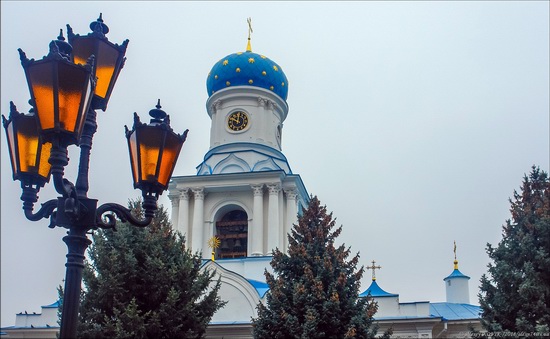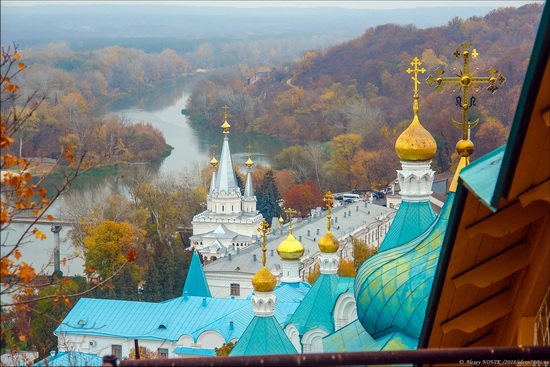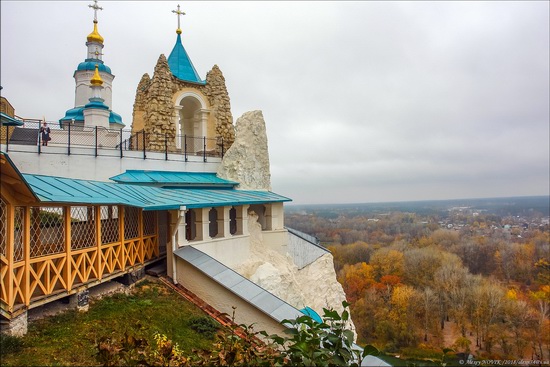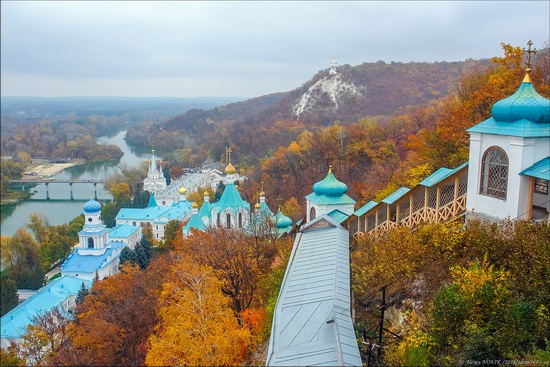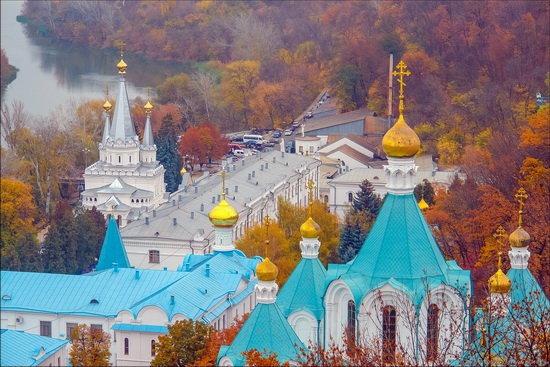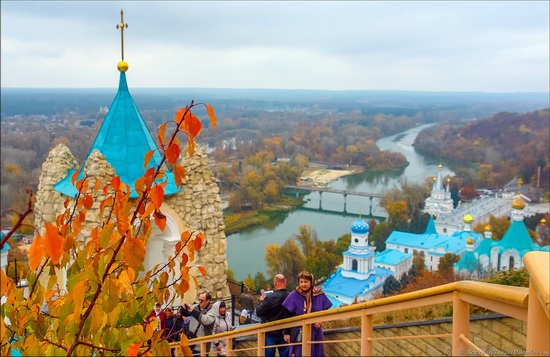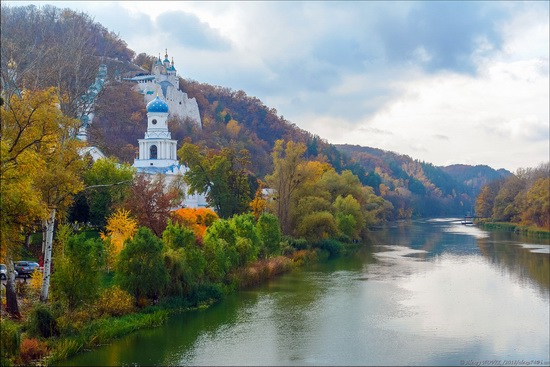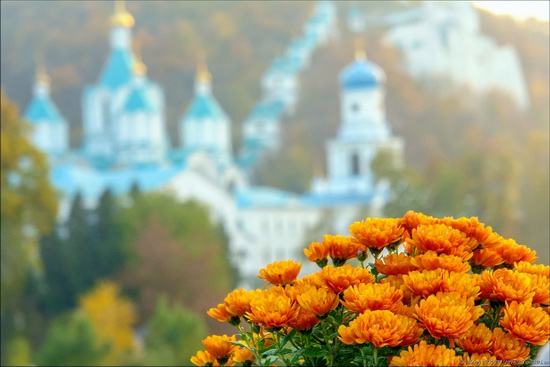 Tags: church · Donetsk oblast
No comments yet.