Snowy winter in the National Museum of Folk Architecture and Life of Ukraine located on the southern outskirts of Kyiv near the village of Pyrohiv.
This open-air museum is a unique architectural and landscape complex of all historical and ethnographic regions of Ukraine. Pyrohiv on Google Maps. Photos by: Yuriy Yuriev.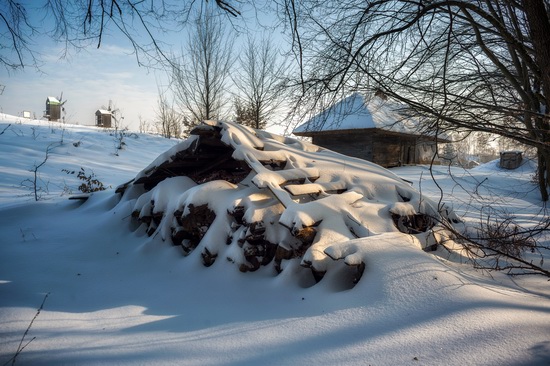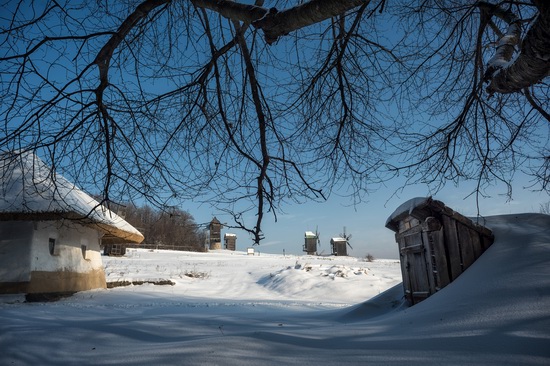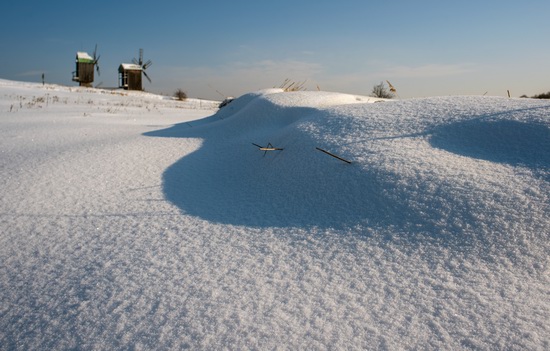 In total, the museum has 275 architectural exhibits of national architecture of the 16th-20th centuries. Rural houses and household buildings are grouped with documentary accuracy. There are also wooden churches, windmills and other monuments of architecture and life.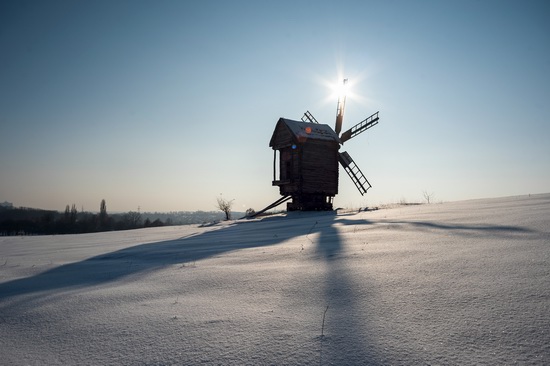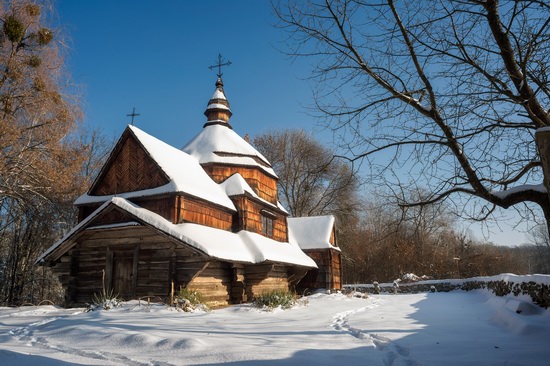 The museum has over 70 thousand household items, works of folk art, tools. The most interesting of them are used to decorate the interiors of buildings. There is a huge collection of folk clothing, furniture, pottery, clothing, and one of the best collections of Ukrainian folk musical instruments.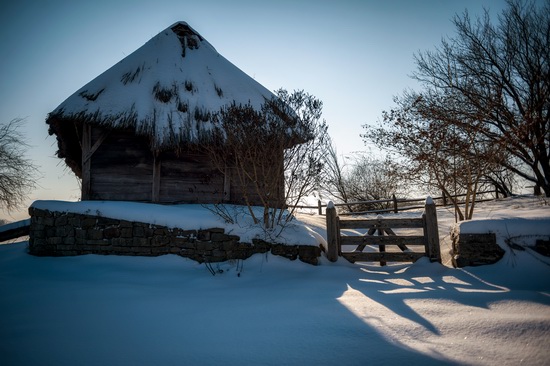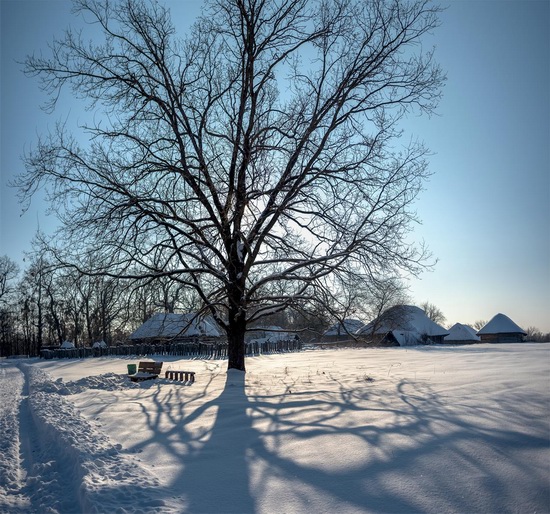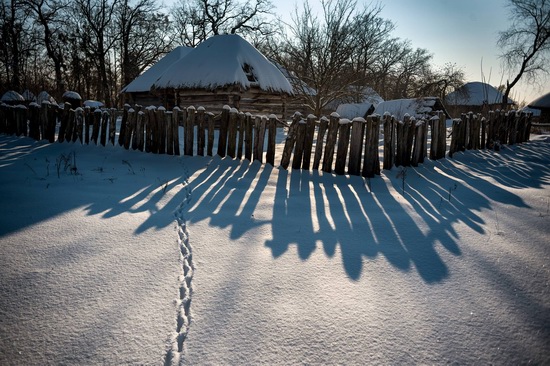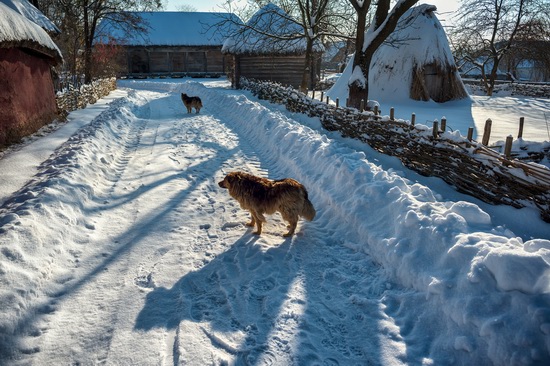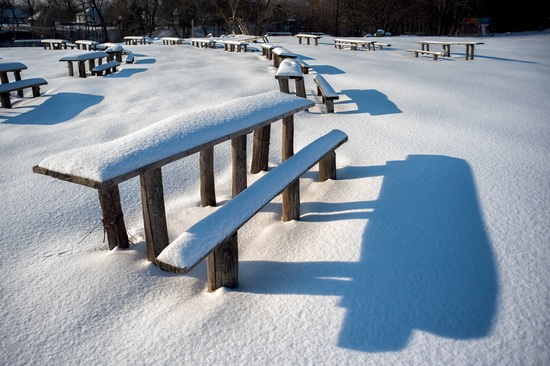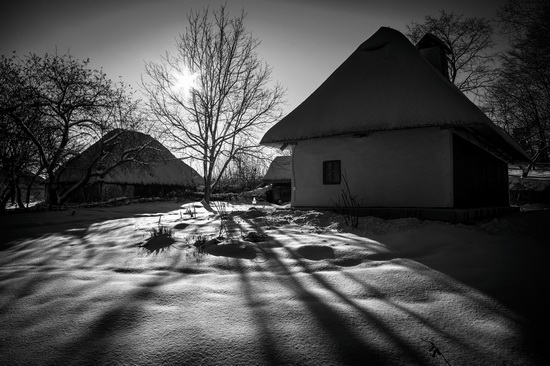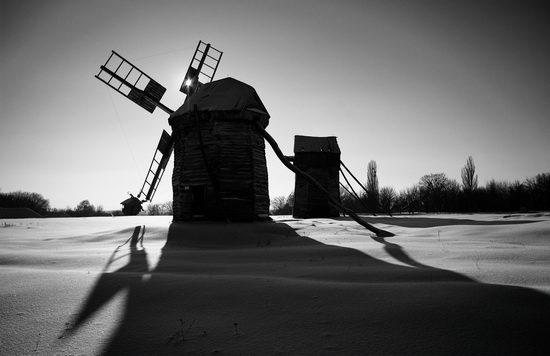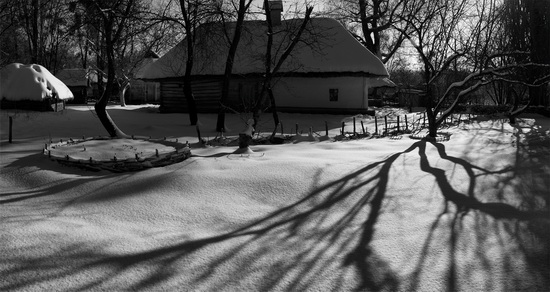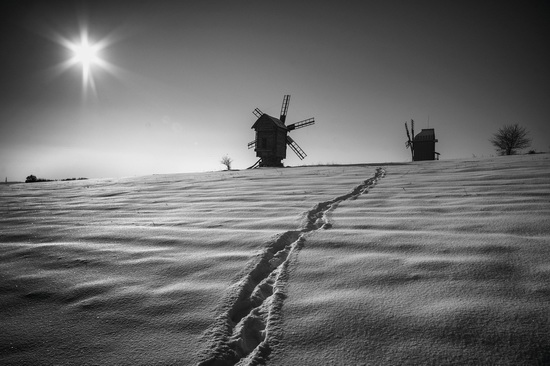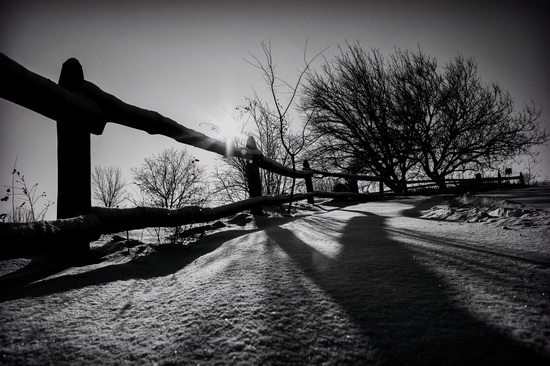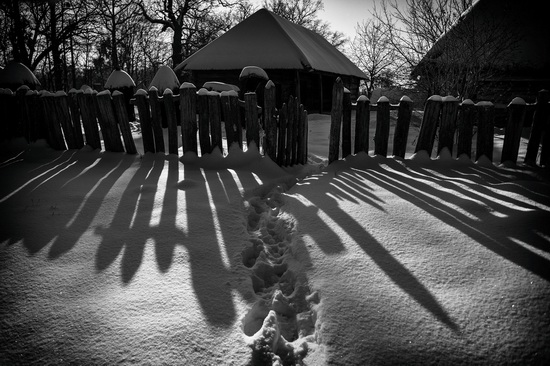 << Sviatohirsk Lavra – the Most Picturesque Monastery of Ukraine
No comments yet.