St. Andrew's Church in Kyiv is an Orthodox church in honor of the Apostle Andrew the First-Called built on the Andriyivskyy Hill in 1749-1754.
This church in the Baroque style, designed by the architect Bartolomeo Rastrelli, stands on the steep right bank of the Dnieper, over the historic part of the city – Podil. Andriyivskyy descent goes down from it connecting the upper city with the lower one. Photos by: Maxim Ritus.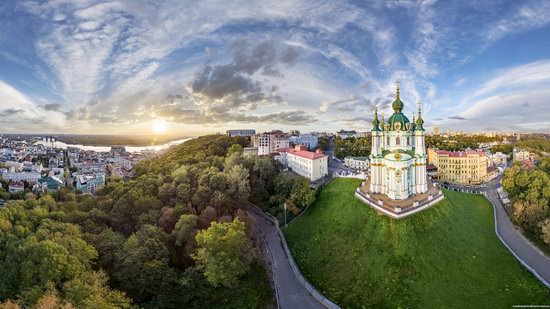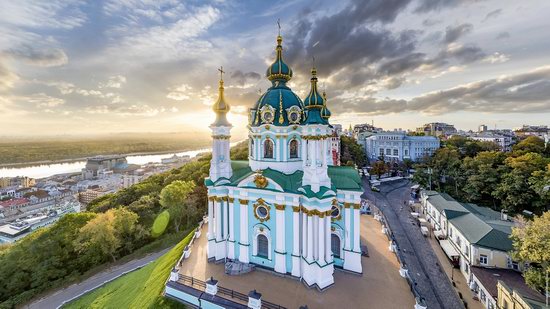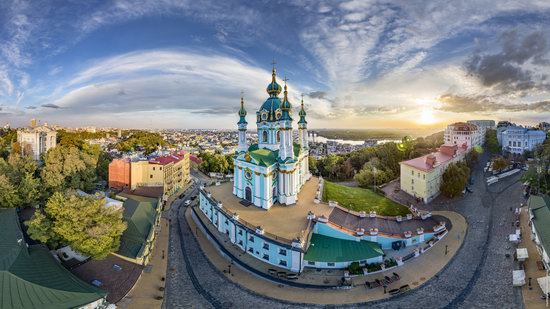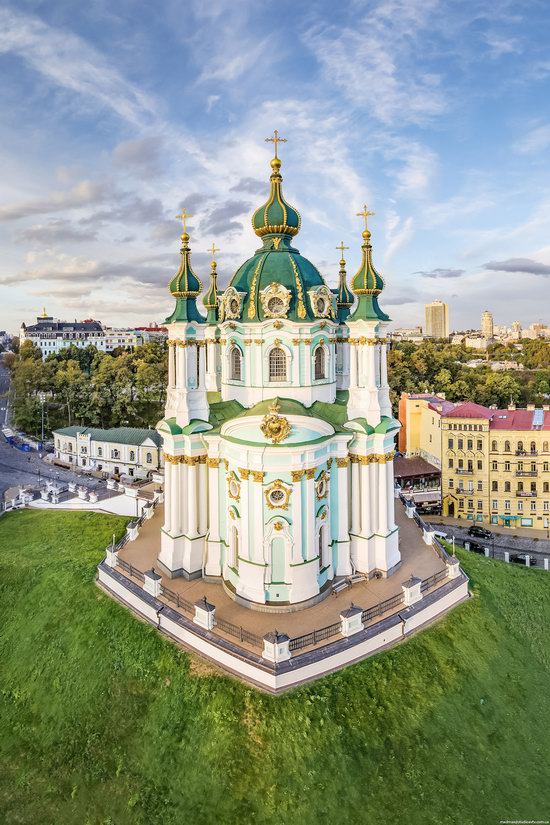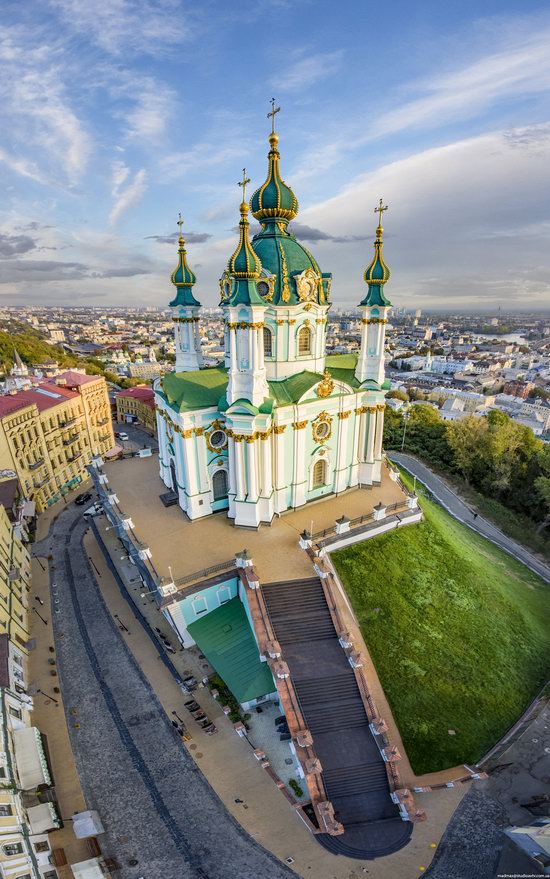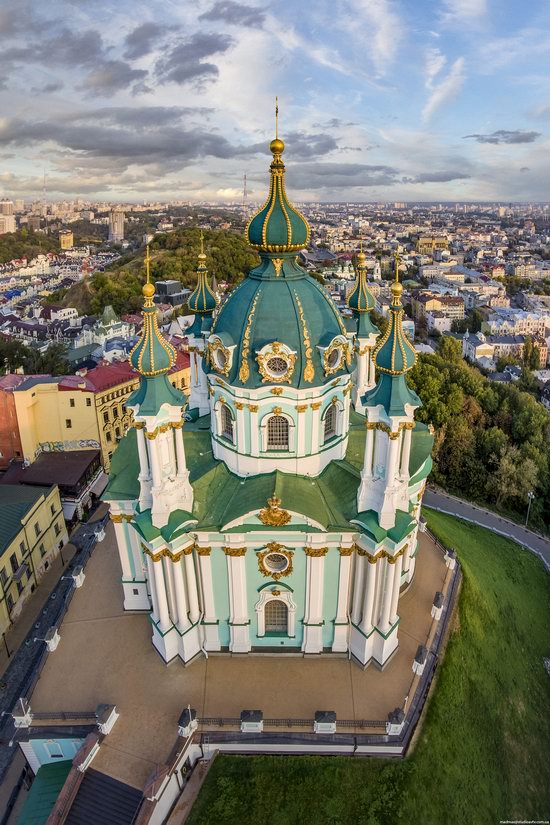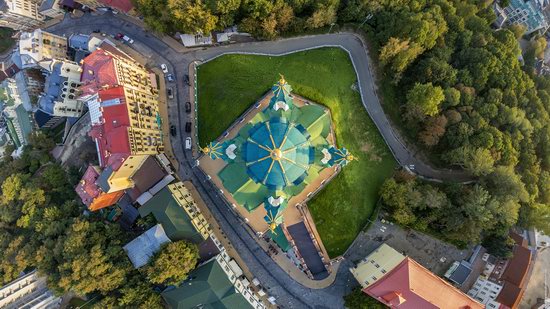 << Fly over the neo-Gothic Sharivka Palace
No comments yet.