Uzhhorod, the capital of the Zakarpattia region, is located in the very west of Ukraine. This city at the foot of the Carpathians is the smallest regional center of the country, but has a rich and long history.
Winter in Uzhhorod is usually mild with an average temperature of about zero degrees Celsius. This winter, the first heavy snow fell in Uzhhorod only in January and the streets of the city decorated by the New Year and Christmas illumination became very picturesque. Photos by: uzh_city.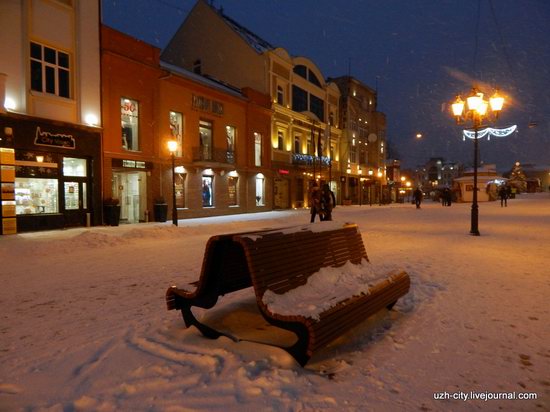 L'va Tolstoho Street.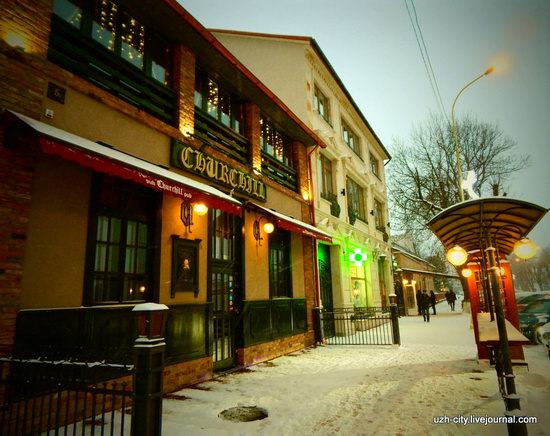 Kapushanska Street.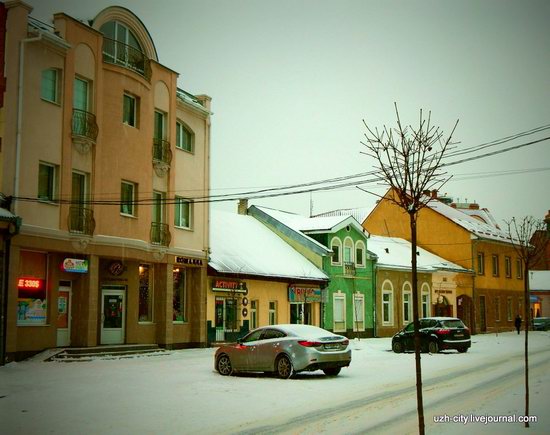 Shandora Petefi Square.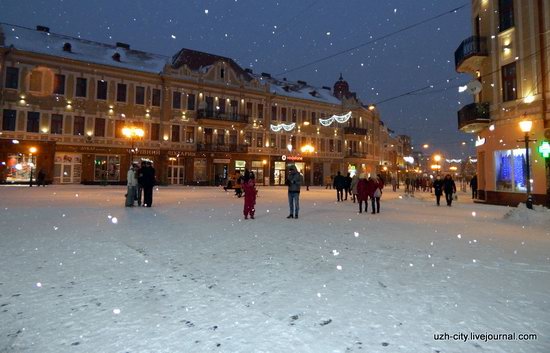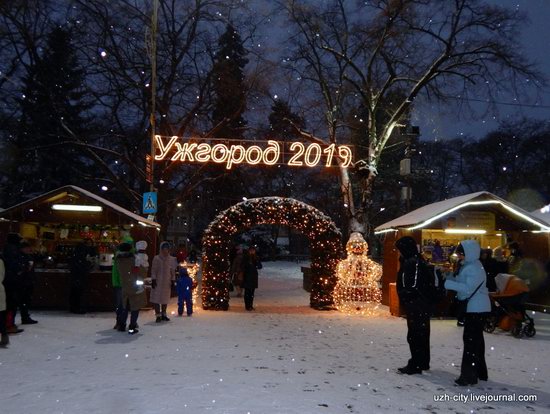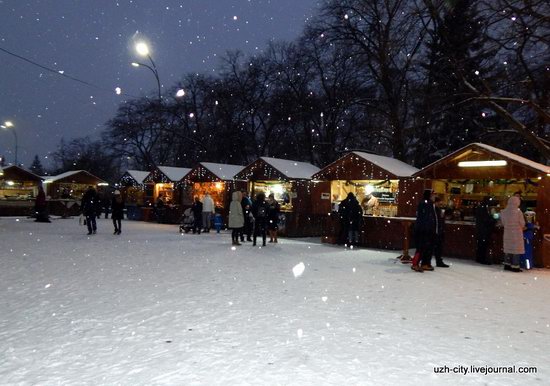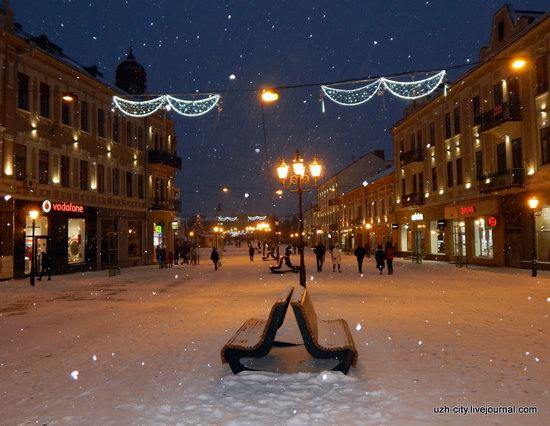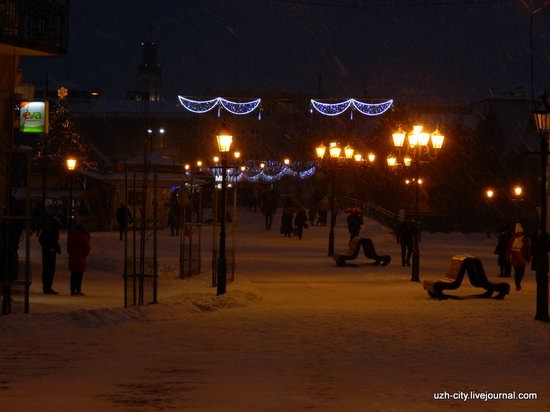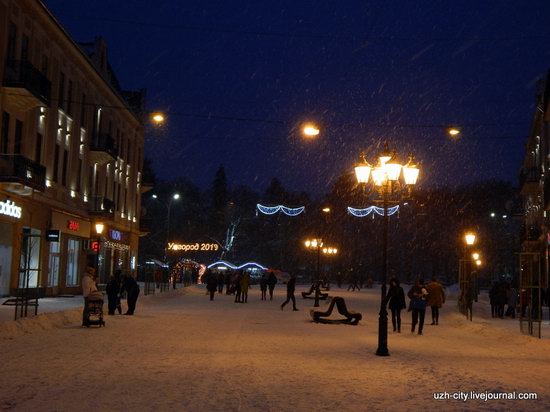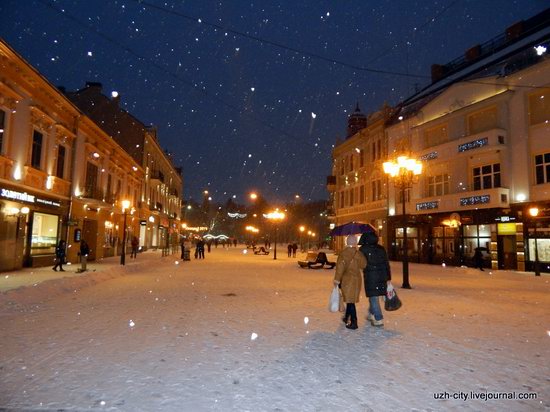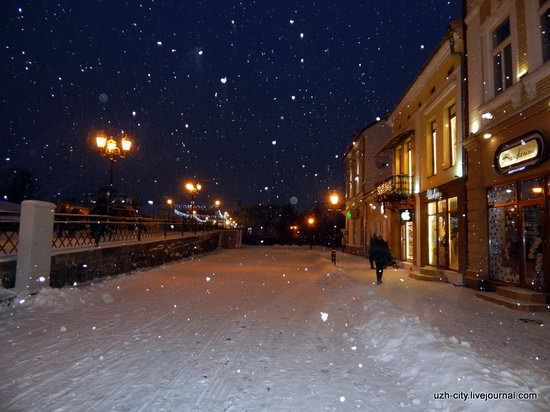 Pishokhidnyy (Pedestrian) Bridge.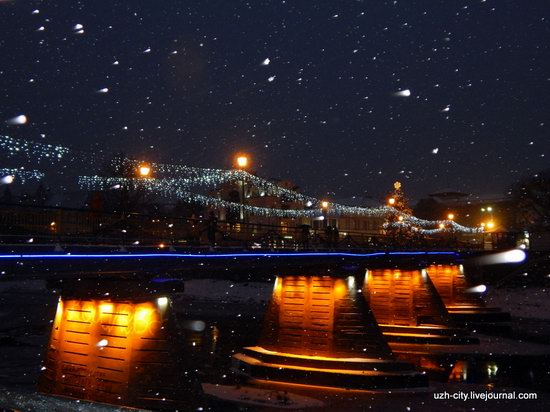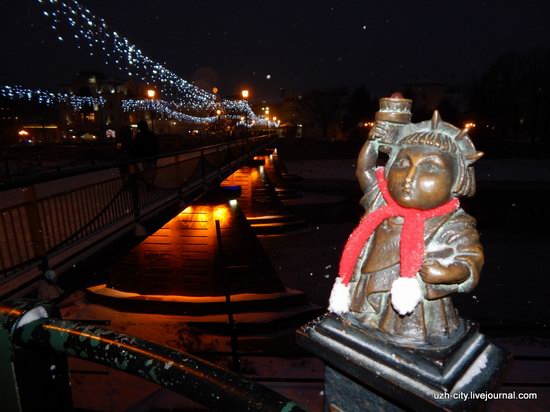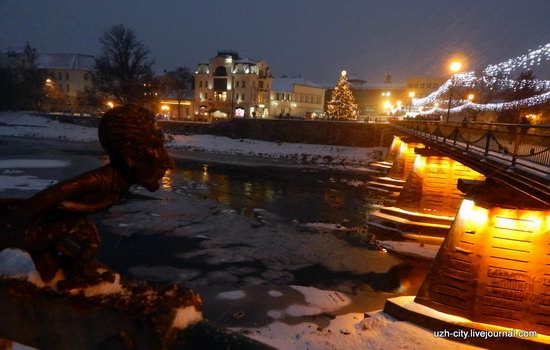 Teatralna (Theater) Square.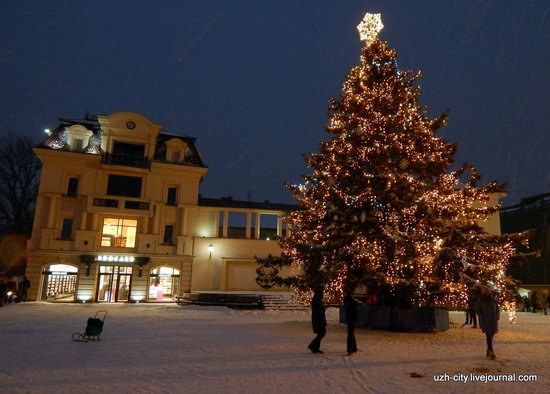 Korzo Street.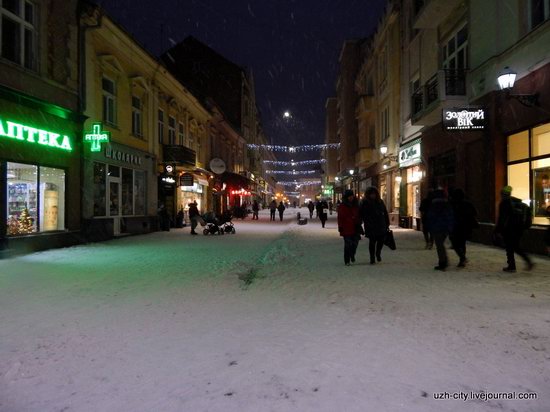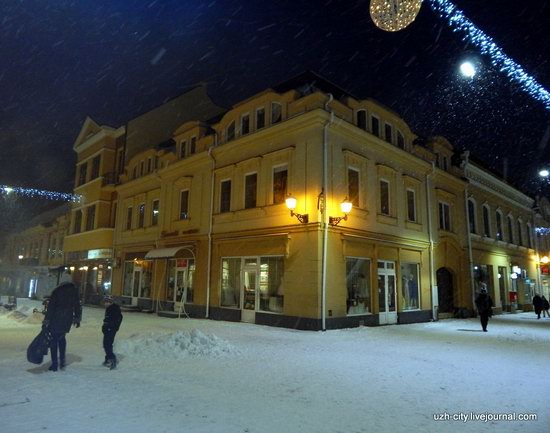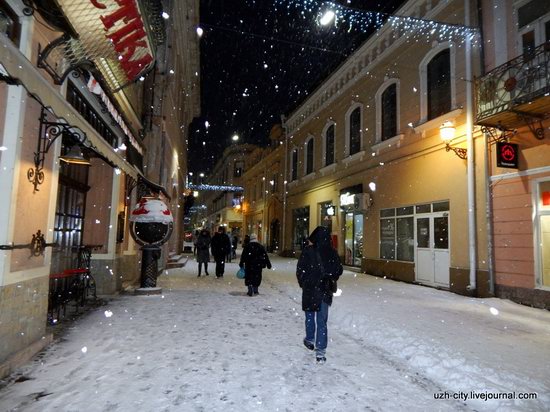 Voloshyna Street.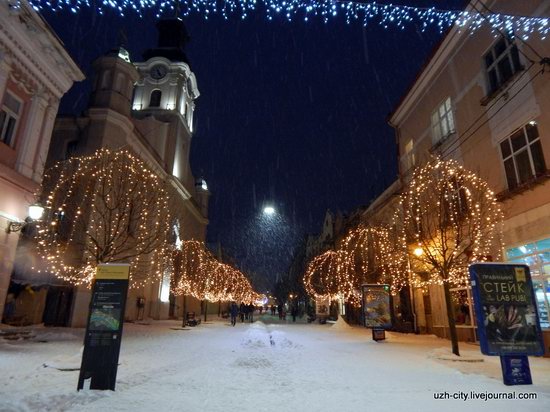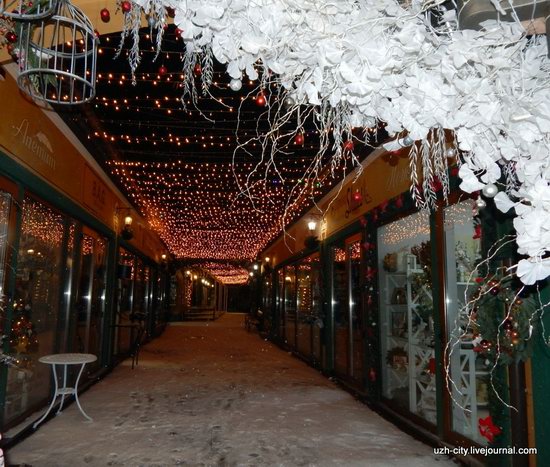 Dovzhenka Street.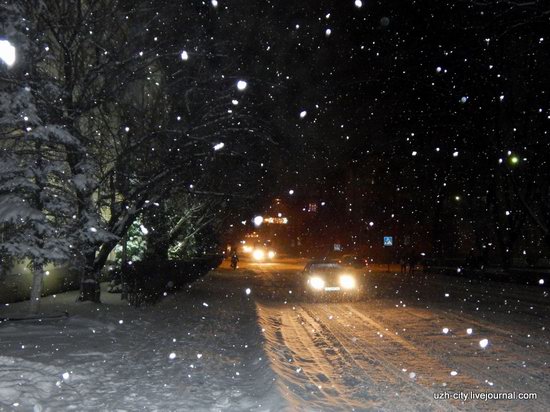 Welcome to Uzhhorod!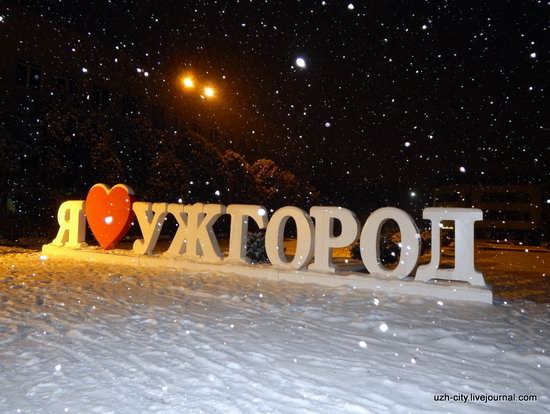 Tags: Uzhgorod city · Zakarpattia oblast
<< Church of St. Nicholas in Nadrichne
No comments yet.