Vynohradiv (until 1946 – Sevlush) is a small town with a population of about 27,000 people located in the southern part of the Zakarpattia region, 94 km southeast of Uzhhorod.
It is one of the oldest settlements of the region. At the end of the first millennium AD, there already was a Slavic settlement on this place. Photos by: neo7777vitaha.
Monument to the winemaker.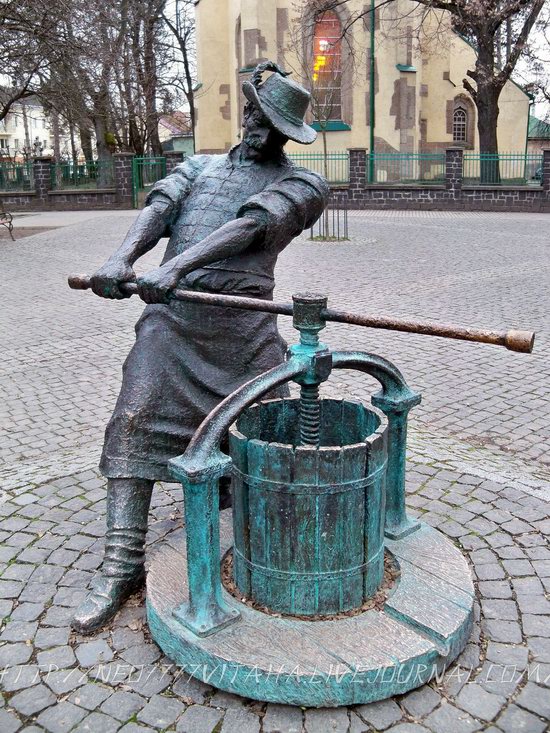 The town was first mentioned in 1262, when the Hungarian king Istvan V granted it the status of a free royal town. The very name "Sevlush", which in translation from Hungarian means "grapes", appeared in the 15th century.
Franciscan Monastery (the 15th-19th centuries).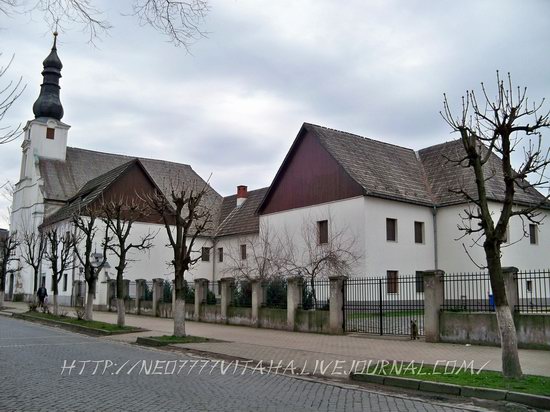 Catholic church.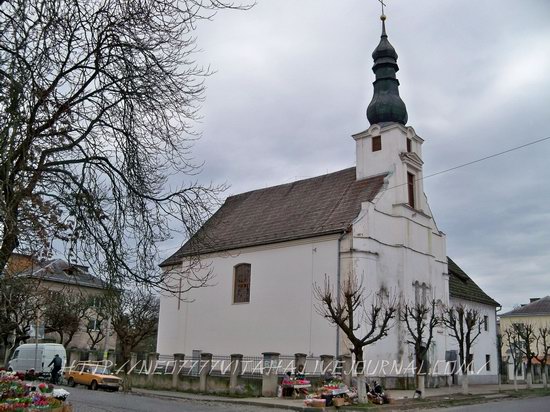 The building with monastic cells.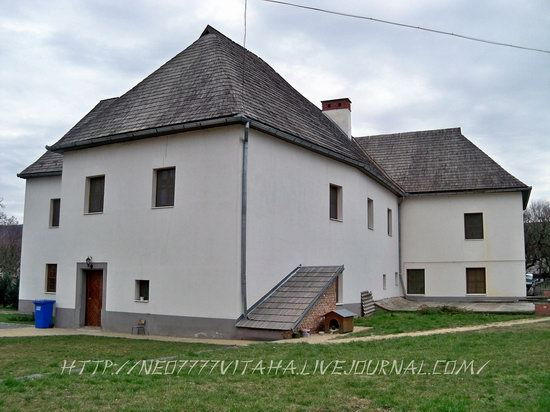 In 1946, Sevlush was renamed Vynohradiv meaning "grapes" in Russian. The town justifies its name – viticulture has been developed here for a long time.
Ascension Church (the 13th-15th centuries).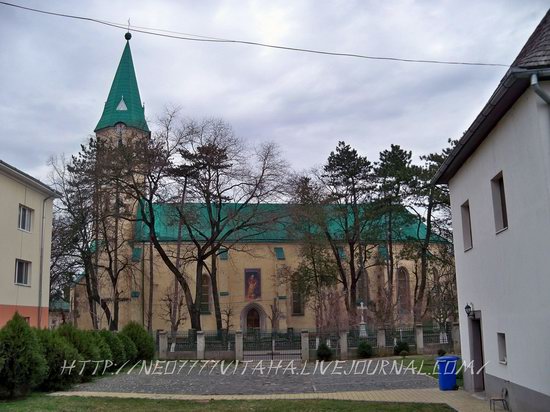 Palace of Count Perenyi (the 17th century).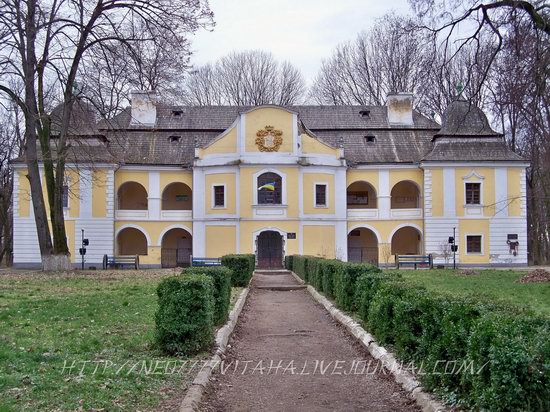 Restored outbuilding.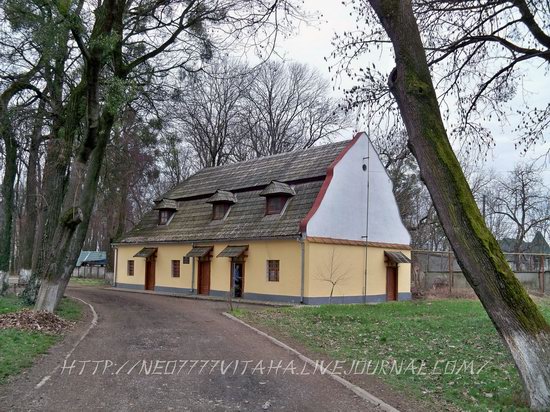 Vynohradiv secondary school #4.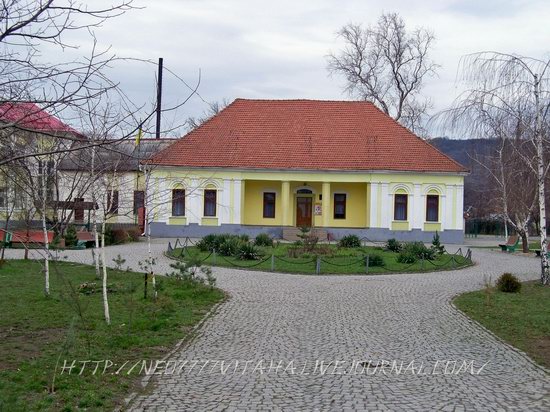 Building on Shevchenko Street.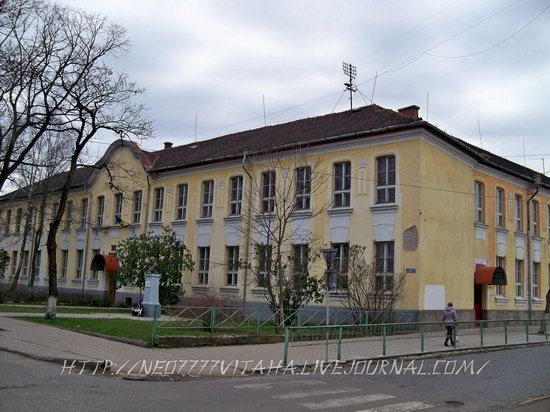 Shevchenko Street.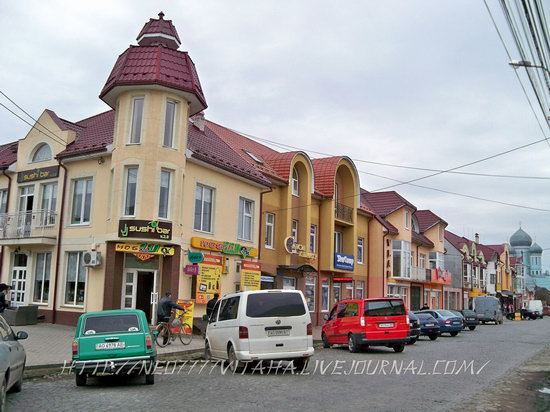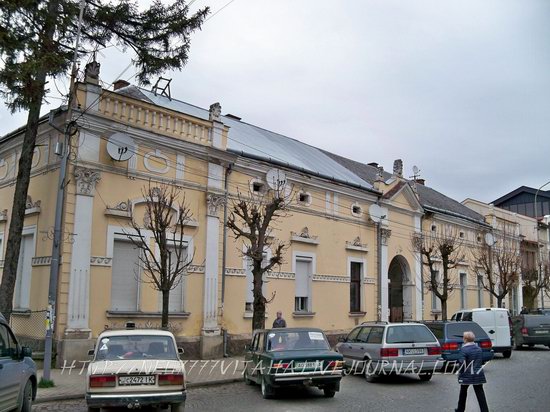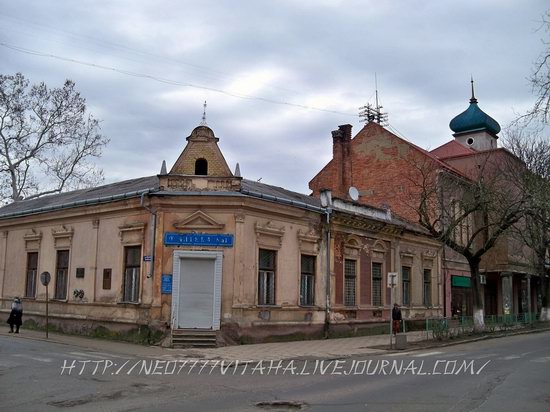 Myru Street.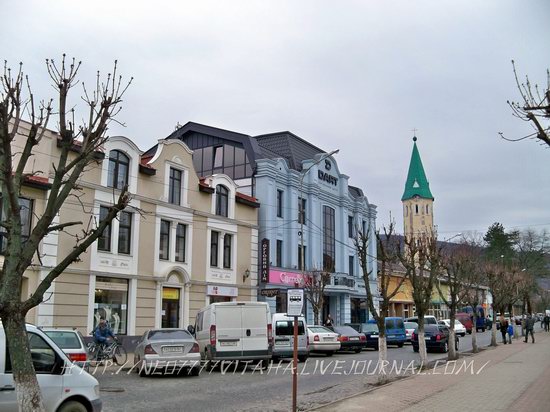 Cafe-restaurant "Fountain".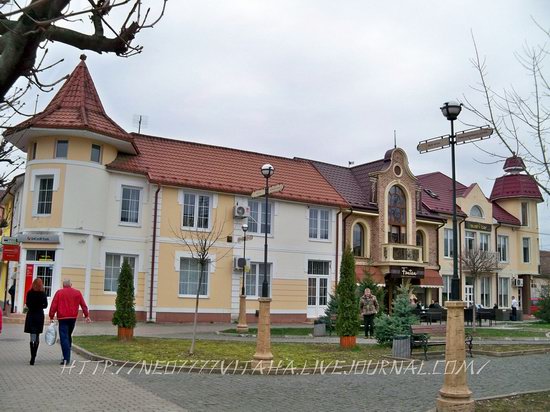 Building of the bank (1909).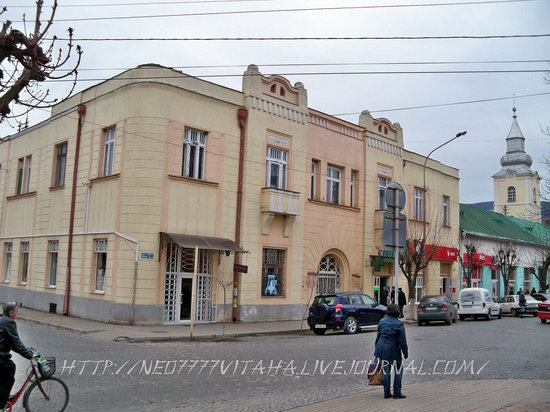 Fountain.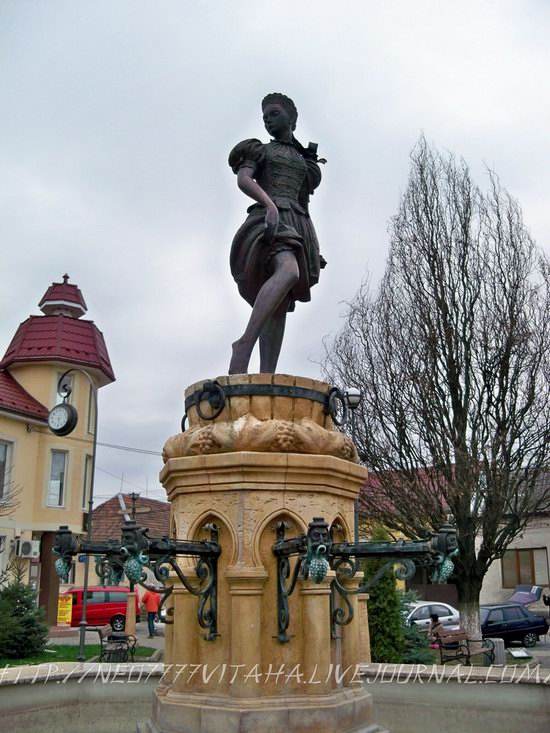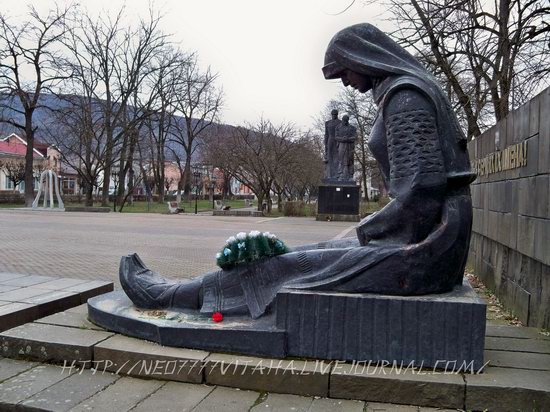 Monument to Bogdan Khmelnitsky.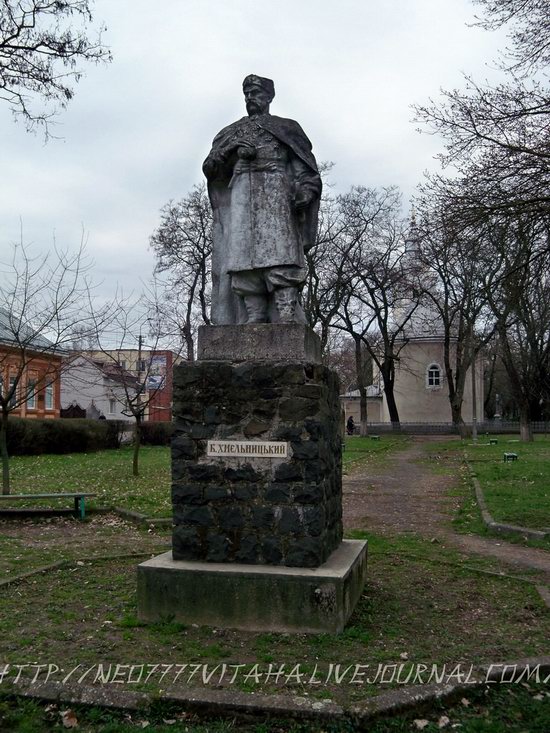 Monument to Zsigmond Perenyi.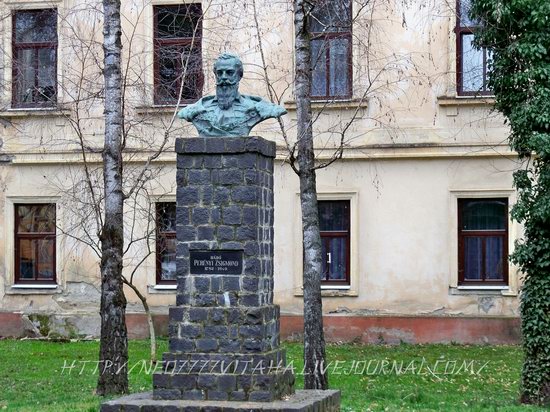 Town Council.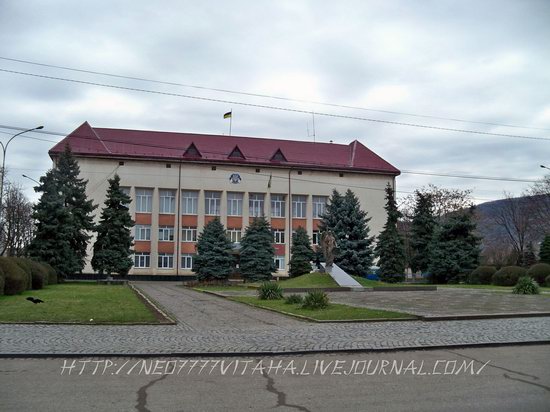 Reformed Church (1828-1872).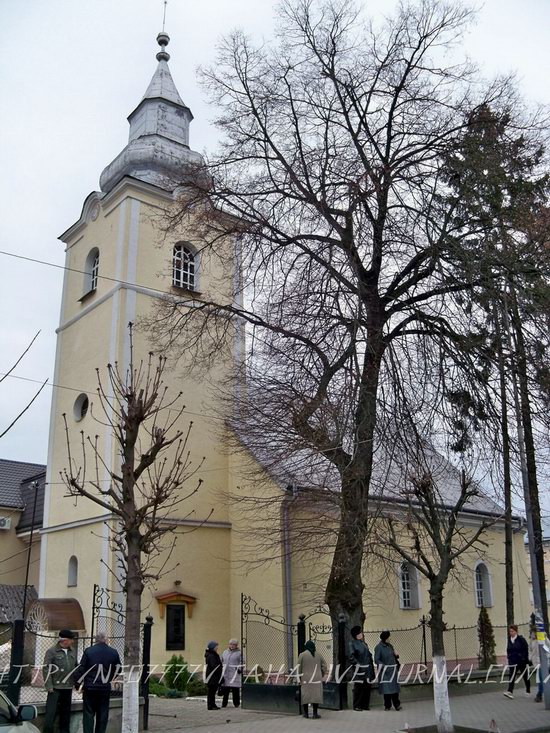 Church of the Assumption of the Holy Virgin (the 18th century).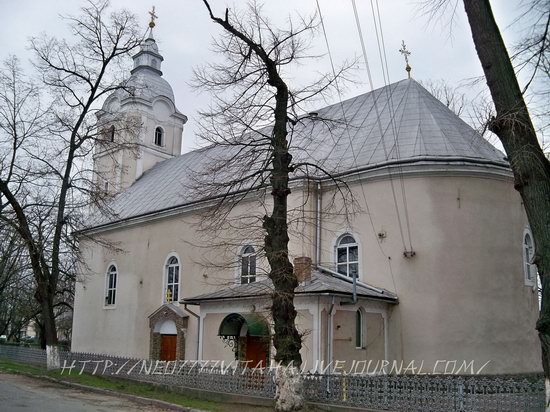 New Church of the Assumption of the Holy Virgin (2000-2011).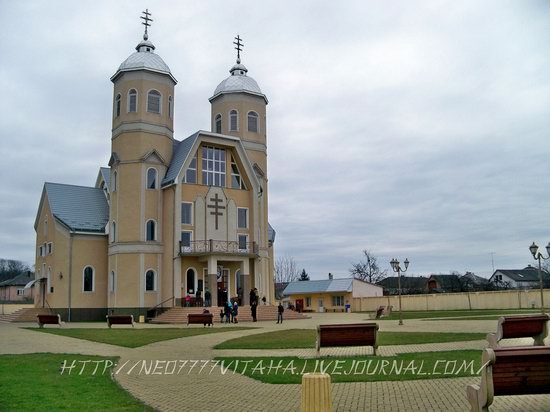 Trinity Cathedral (1992-2012).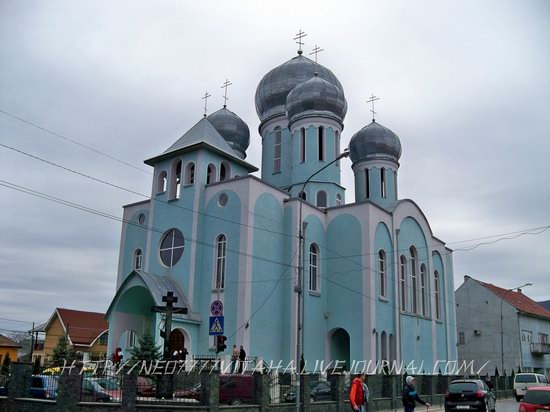 Tags: Zakarpattia oblast
<< Museum of Folk Architecture in Pereyaslav-Khmelnytskyi
No comments yet.