Kotelnytsya is a small village of about 400 people located in the north of Zakarpattia Oblast, about 103 km northeast of Uzhhorod.
Here you can see an interesting monument of wooden architecture of the 18th century standing on a hillside – the Church of the Holy Spirit, a classic example of Baroque churches in the upper reaches of the Latoritsa River. Kotelnytsya on Google Maps. Photos by: Maxim Ritus.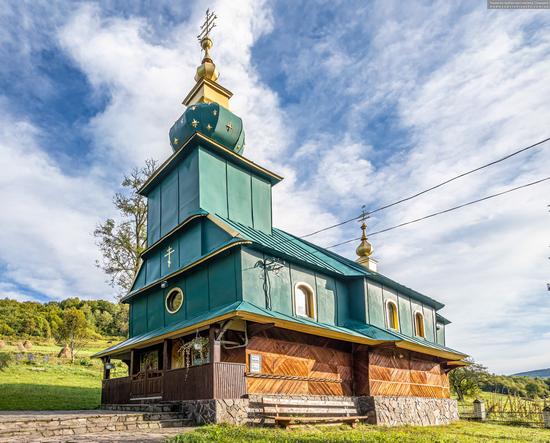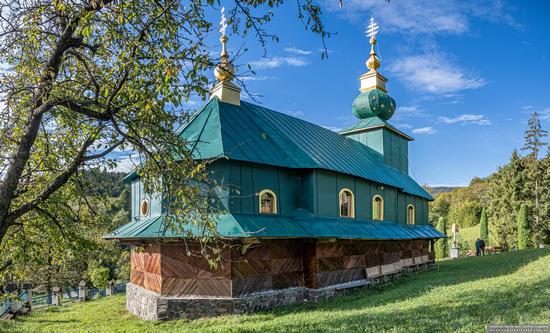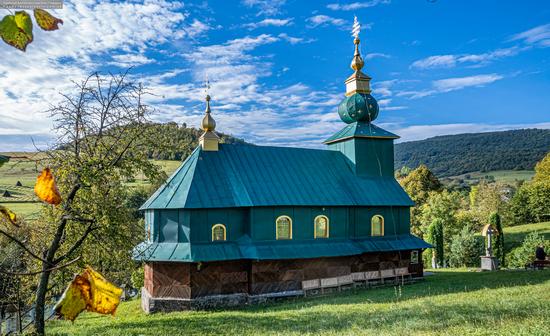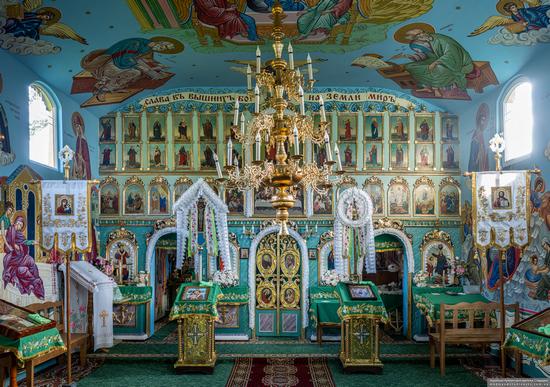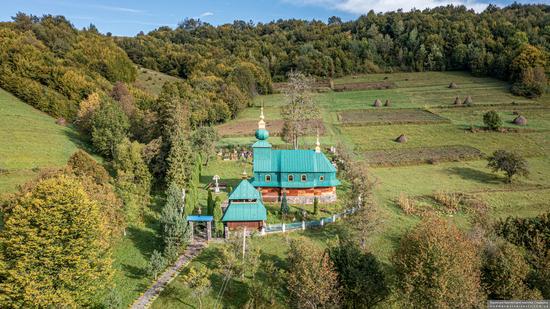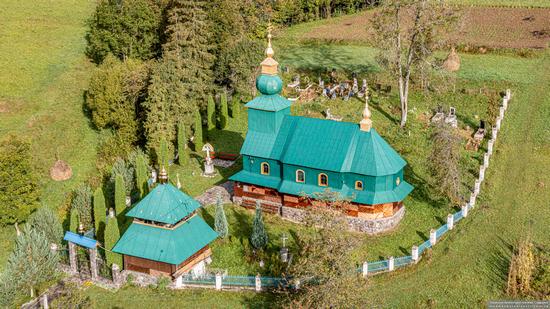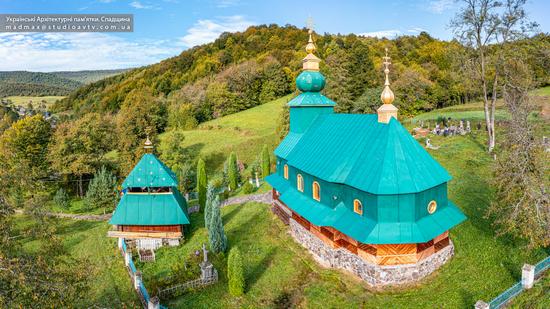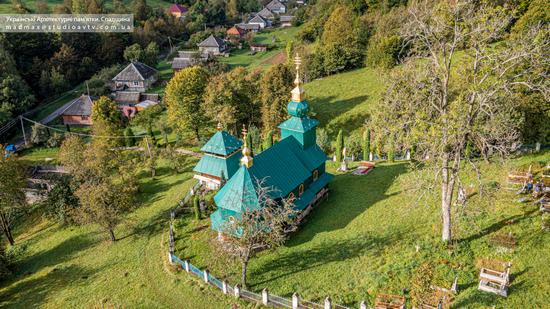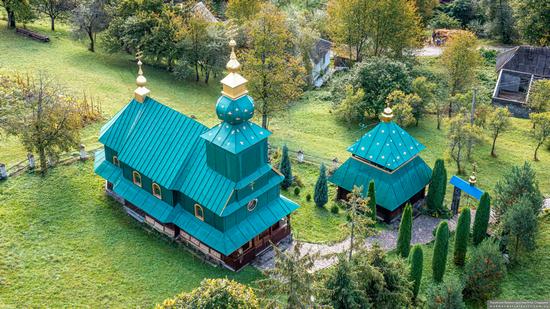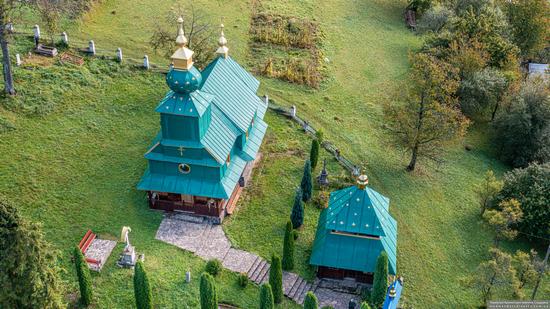 Tags: church · Zakarpattia oblast
<< Church of the Presentation of the Virgin Mary in Roztoka
No comments yet.