Schonborn Palace, also known as Beregvar Castle, is the former residence and hunting lodge of the German-Austrian noble family of Schonborn, whose representatives were the largest landowners in Transcarpathia.
This architectural monument of national importance, which is currently used as the sanatorium "Carpathians", is located in the village of Karpaty, about 17 km north-east of Mukachevo in Zakarpattia Oblast. Schonborn Palace on Google Maps. Photos by: Maxim Ritus.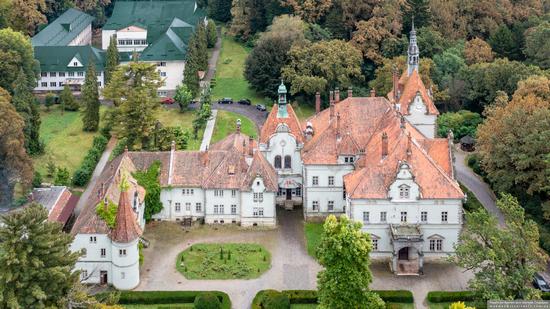 In 1728, this land was seized from the rebellious Hungarian magnate Bercheni and transferred by Emperor Charles VI to the hereditary possession of Archbishop Lothar Franz Schonborn. The hunting lodge was built by Count Erwin Friedrich Schonborn-Buchheim in 1890-1895.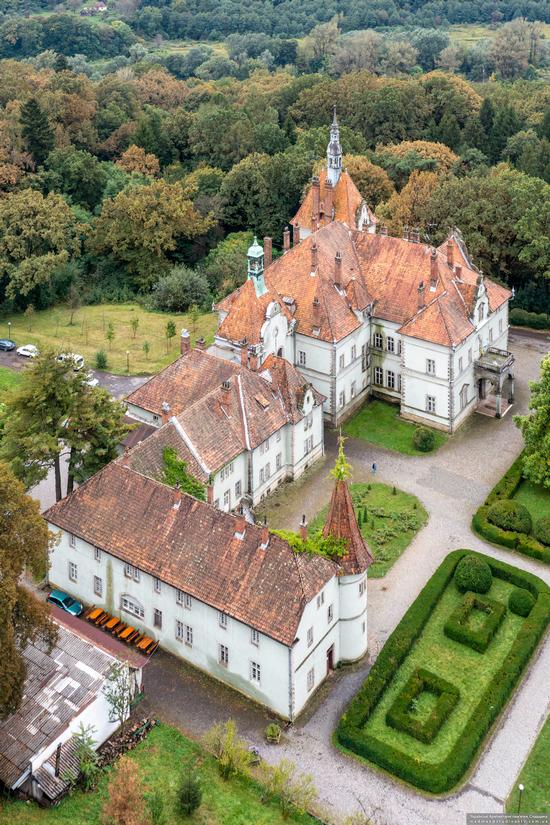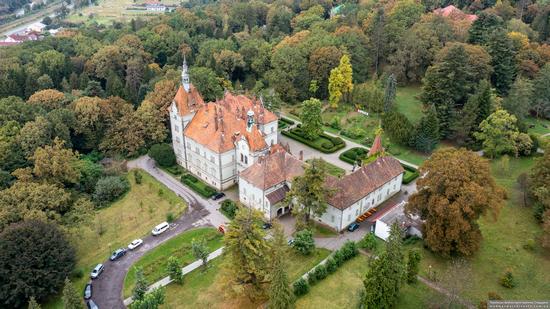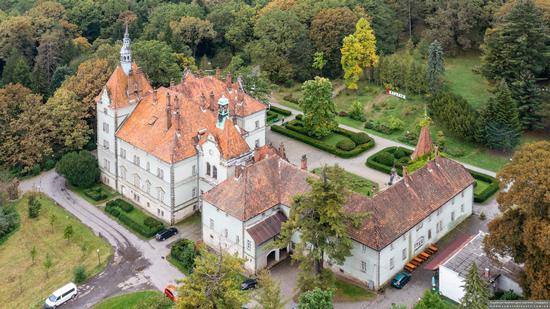 The palace was built in the spirit of romantic eclecticism, that is, it combines various medieval motives (Romanesque and Gothic). The originality of the palace is also in the fact that it has 365 windows (number of days in a year), 52 chimneys (number of weeks in a year), 12 entrances (number of months in a year).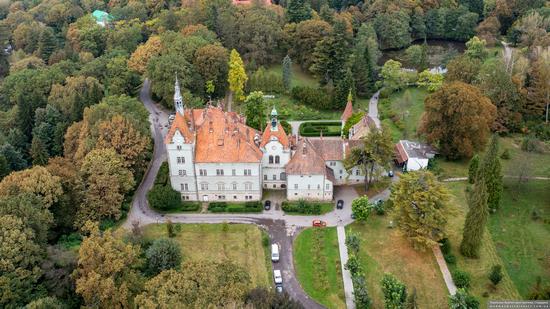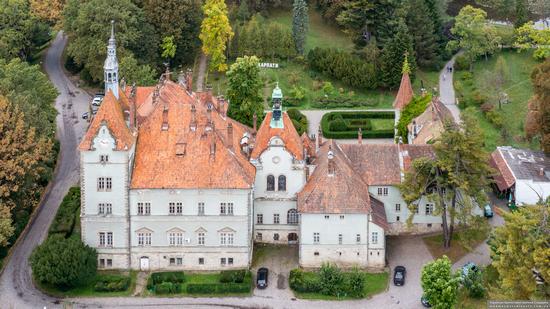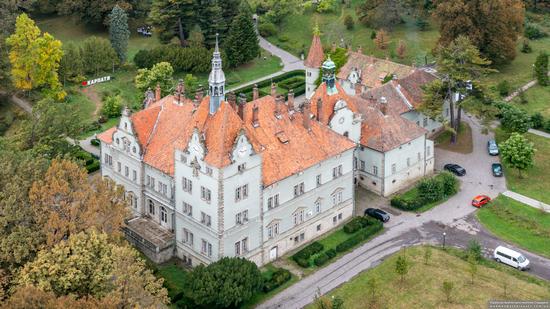 In 1945, the land and estates were nationalized, and the Schonborn hunting castle became the sanatorium "Carpathians". Part of the interior of the palace (furniture, other valuable things) was transferred to the funds of the Uzhgorod Museum of Local Lore. Rest in this sanatorium is recommended for patients with cardiovascular and neurological diseases.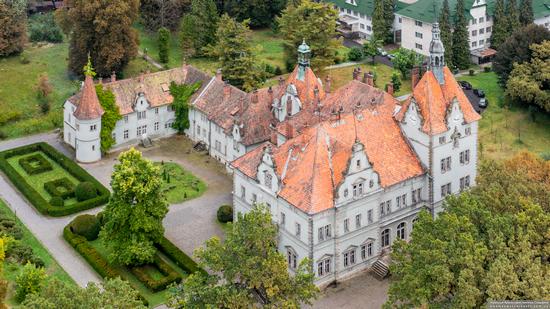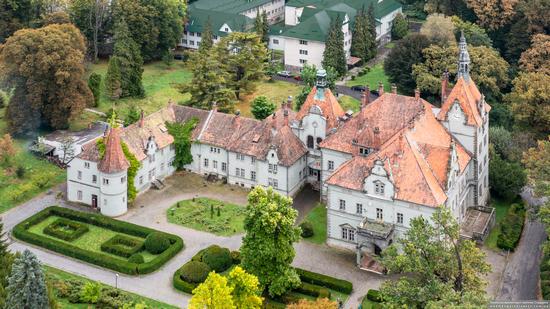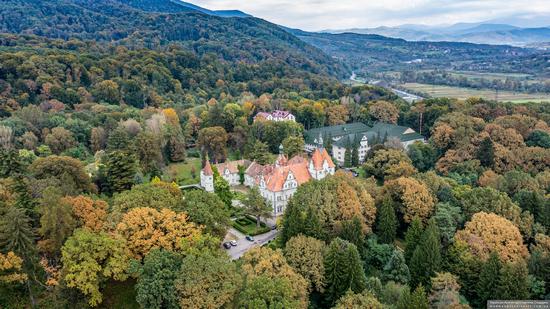 Tags: Mukachevo city · Zakarpattia oblast
<< Bilhorod-Dnistrovskyi Fortress – the largest fortress in Ukraine
No comments yet.