Bilhorod-Dnistrovskyi Fortress (Akkerman Fortress until 1944) is a monument of history and urban planning of the 13th-15th centuries located in the city of Bilhorod-Dnistrovskyi in Odesa Oblast, about 80 km south-west of Odesa. It is one of the best preserved fortresses on the territory of Ukraine.
By its size, this fortress standing on the rocky bank of the Dniester estuary surpasses all similar fortifications in the country. The total area of the fortress is about 9 hectares. Bilhorod-Dnistrovskyi Fortress on Google Maps. Photos by: Igor Golovach.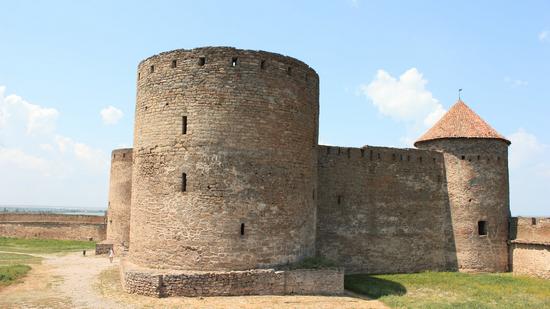 The perimeter of its walls is 2.5 km, the thickness of the walls ranges from 1.5 to 5 meters, the height of the walls and towers – from 5 to 15 meters. From the north, the fortress walls come close to the Dniester estuary. On the other three sides, it is surrounded by a moat, the current depth of which reaches 13-14 meters.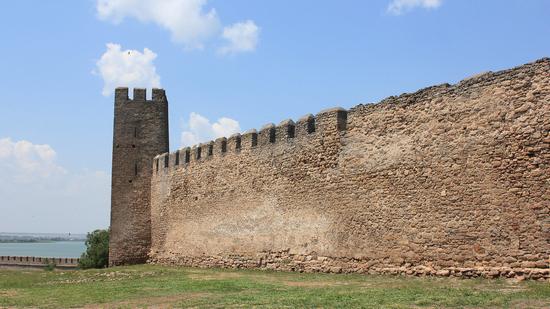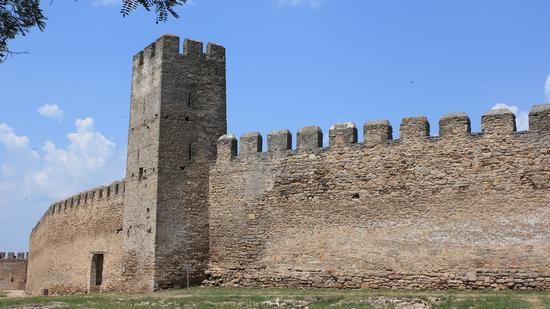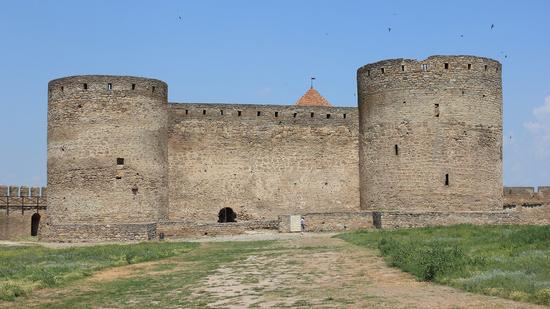 Today, Bilhorod-Dnistrovskyi Fortress is one of the most popular tourist sites in the south of Ukraine. Staged performances, song festivals are held here; the fortress is also used as a movie set.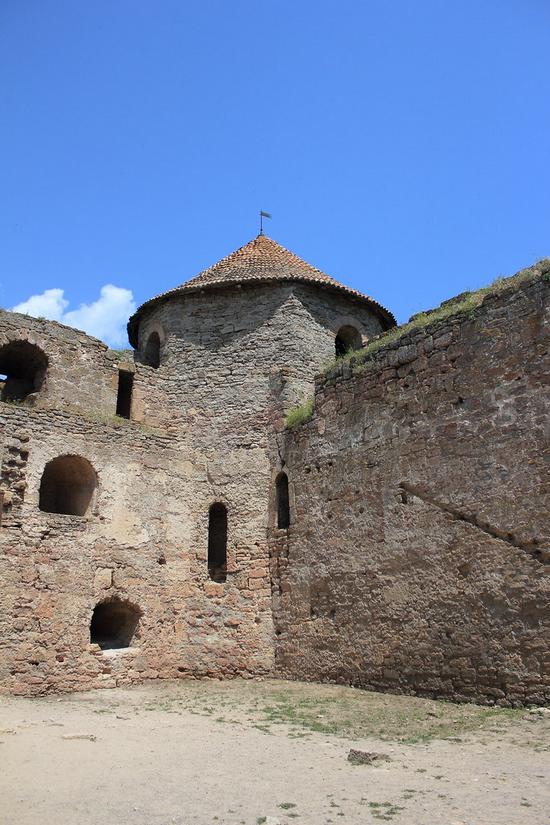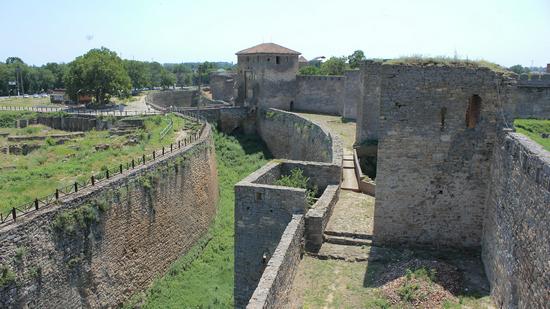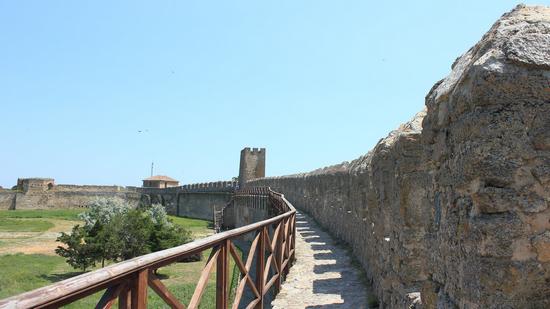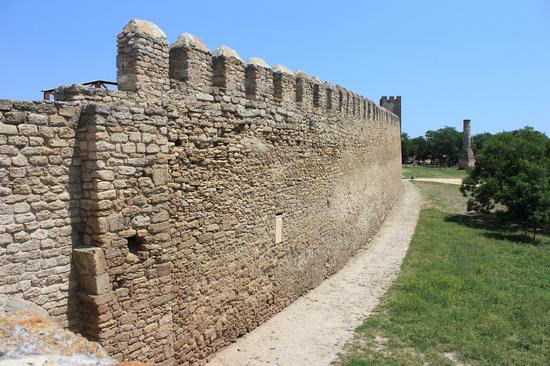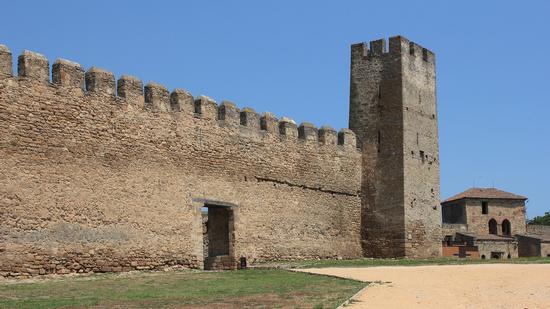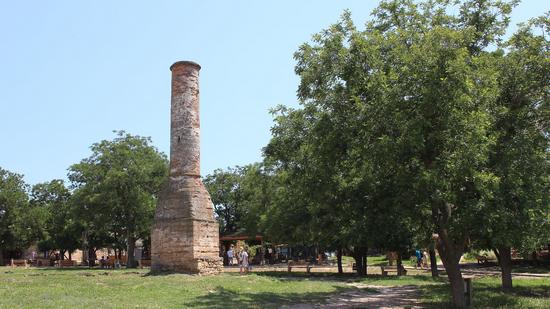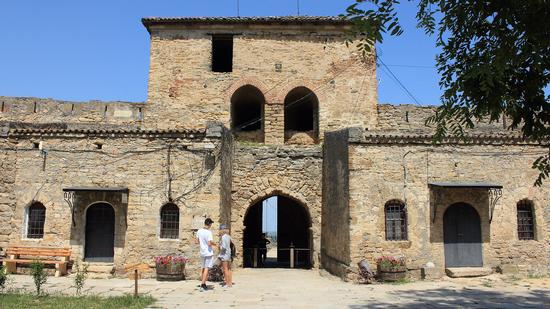 Tags: Bilhorod-Dnistrovskyi city · Odessa oblast
<< Church of the Nativity of the Blessed Virgin in Pylypets
No comments yet.