The medieval fortress in Bilhorod-Dnistrovskyi looks especially picturesque from a bird's eye view, when you can see the entire complex.
The thickness of the walls varies from 1.5 to 5 meters, the height of the walls and towers – 5-15 meters. The basis of the fortress complex is the Citadel – the most fortified part of it. Akkerman Fortress on Google Maps. Photos by: Maxim Ritus.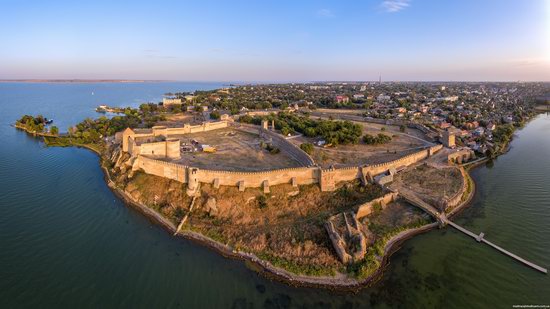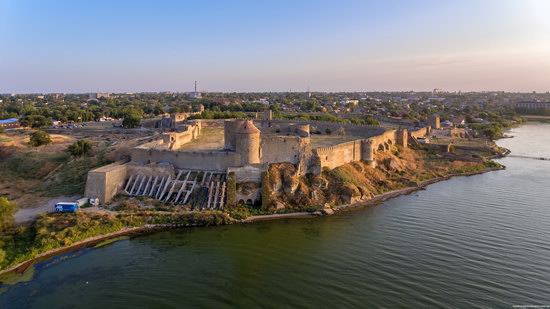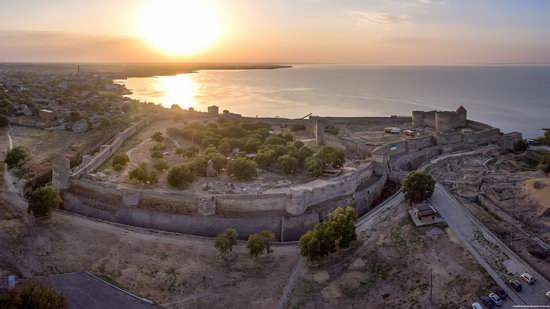 From the north, the fortress walls are protected by the Black Sea (the Dniester estuary). On the other three sides, it is surrounded by a moat, which depth reaches 13-14 meters today. The inner wall of the moat is several meters taller than the outer wall.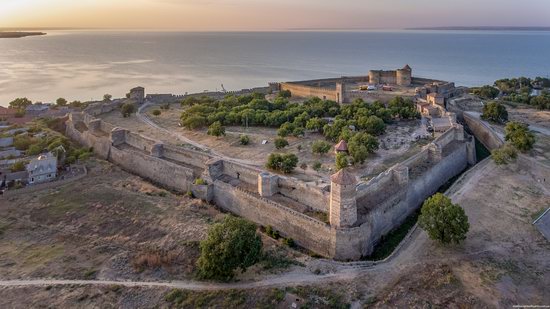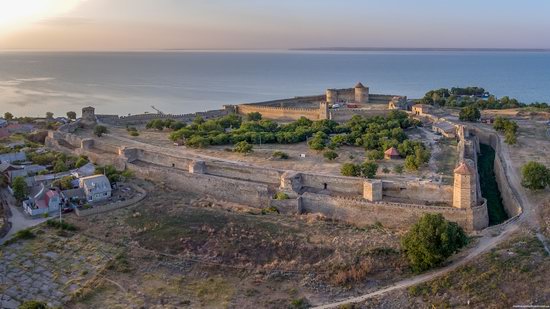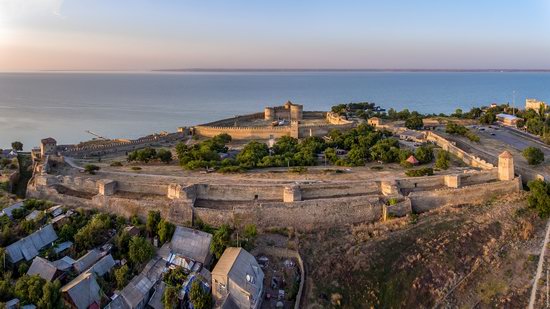 The area of the largest courtyard (the Civic Courtyard) of the fortress is 5 hectares. In the past, it was built up with residential buildings. In the Ottoman period, there was a large mosque there. In the 19th century, all residential buildings of the courtyard were dismantled.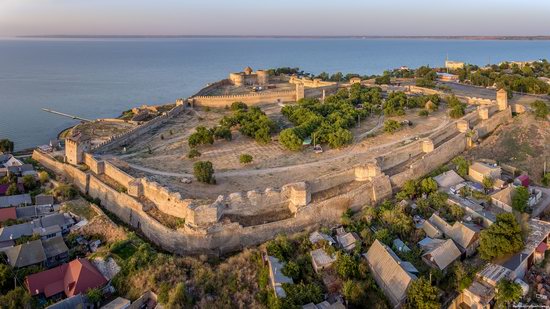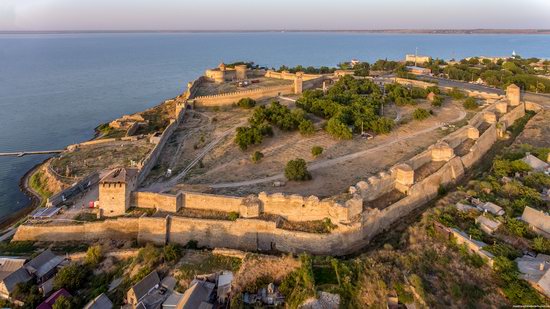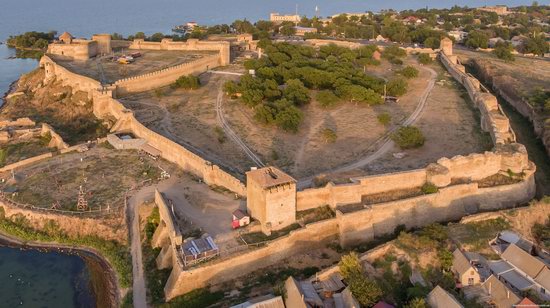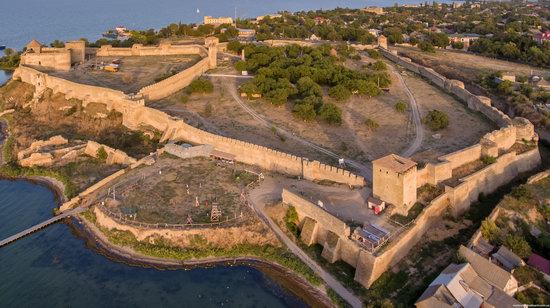 The commandant and officers of the garrison lived in the Citadel, there was an arsenal and a treasury, prisoners were kept in its dungeon.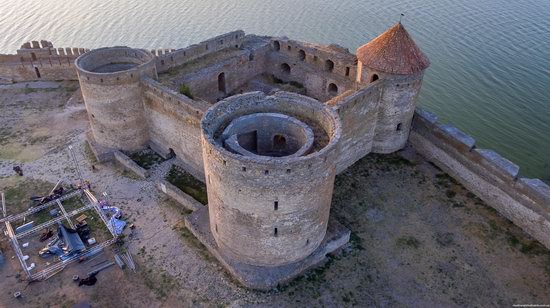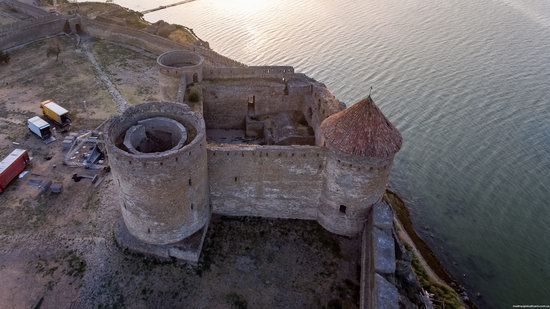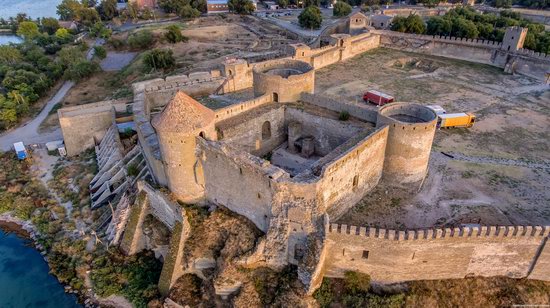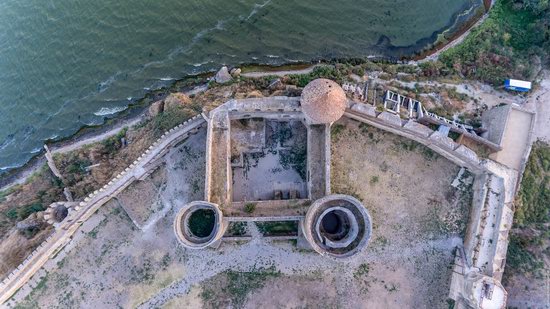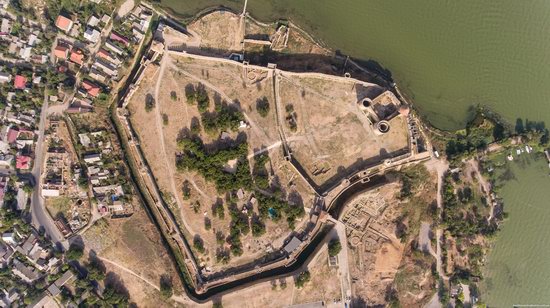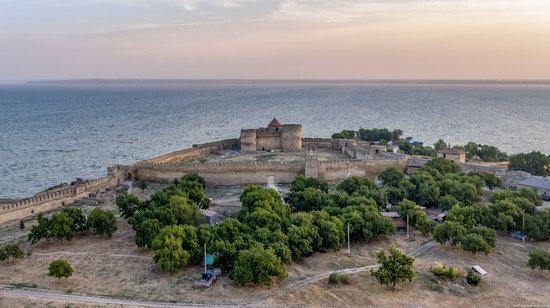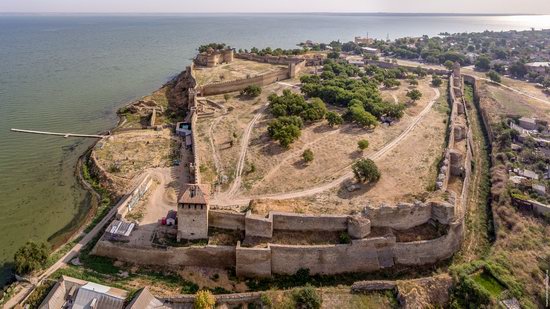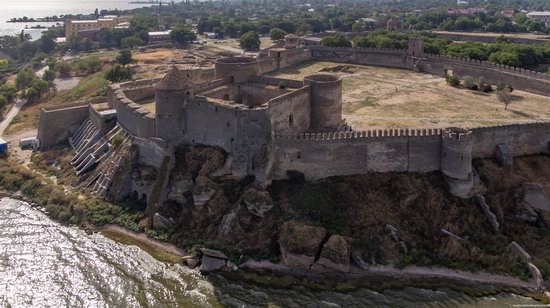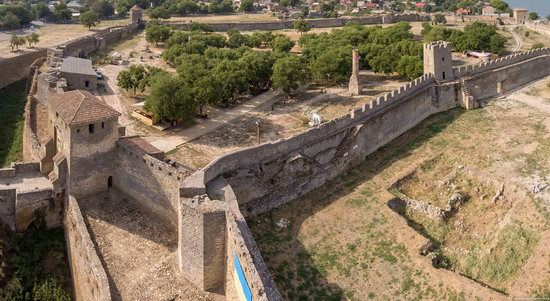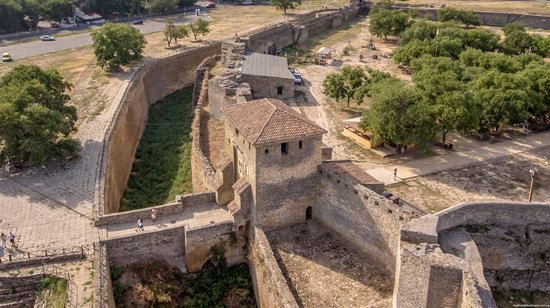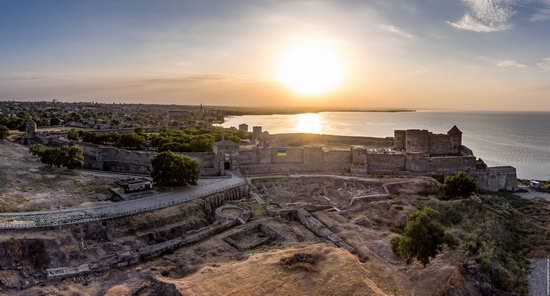 Tags: Bilhorod-Dnistrovskyi city · fortress · Odessa oblast
<< Tips For Handling Money While Traveling
No comments yet.