The Palanok Castle, also known as Mukacheve Castle, is the main attraction of the town of Mukacheve located in the Zakarpattia region. The castle stands on a 68-meter-high hill of volcanic origin, the total area of the castle is 13,930 square meters.
The exact date of the founding of the castle is unknown. For the first time it was mentioned in documents in the 11th century. The fortifications were built and rebuilt several times. The castle's buildings that have survived to this day belong to the 14th-17th centuries. Today, there is a historical museum here. Photos by: Igor Salnikov.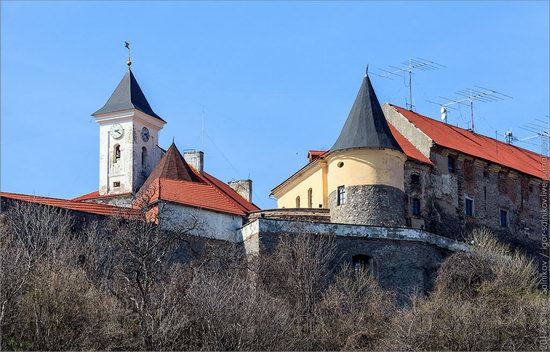 The entire complex of defensive structures consists of three parts: the Lower, Middle and Upper castles. In order to get to the heart of the castle, you need to overcome several powerful fortifications.
The gate of the Lower castle fortified with two bastions, a moat and a lifting bridge.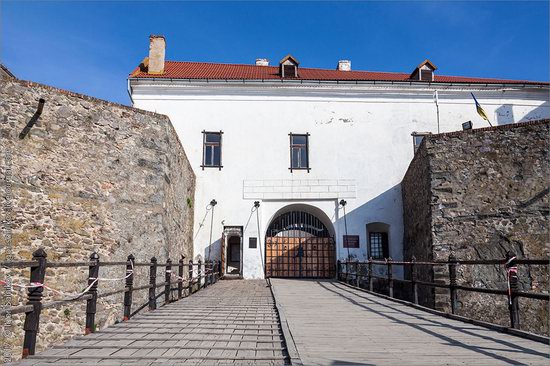 The Middle castle.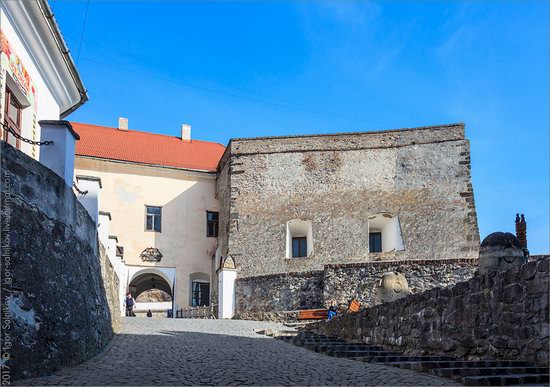 One of the smallest monument in Mukacheve is installed here. The figurines depict famous personalities of the 16th century: Ilona Zrigny and her husband Imre Tokoli.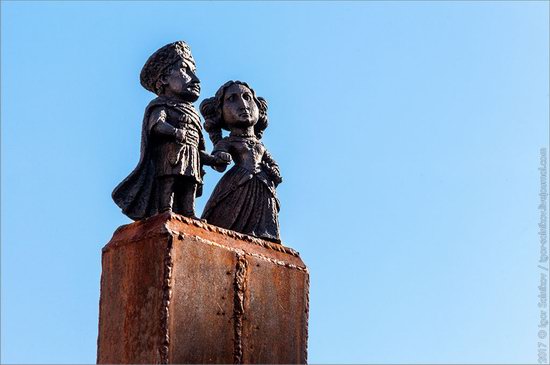 The gate of the Upper castle.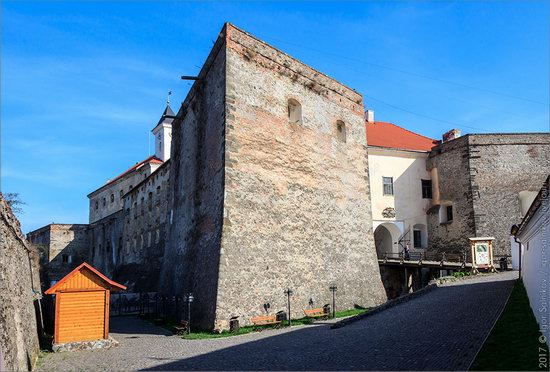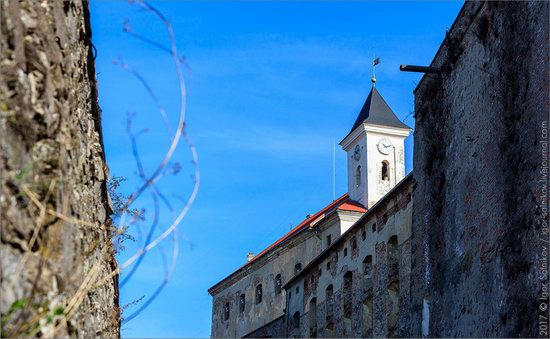 The last gate.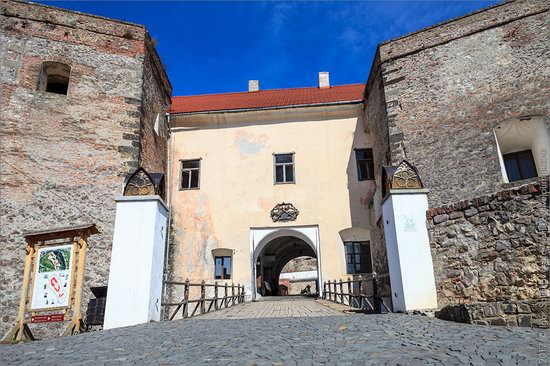 The courtyard in front of the Upper castle.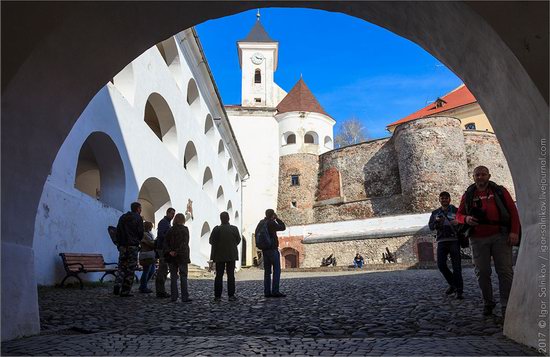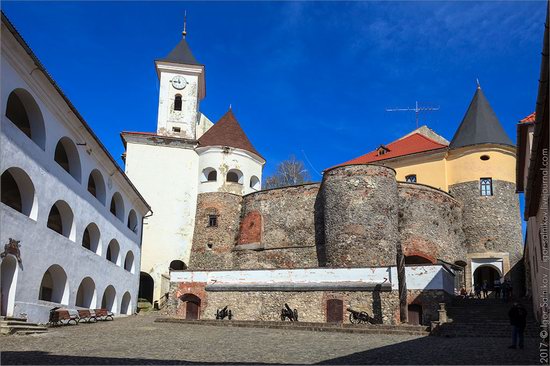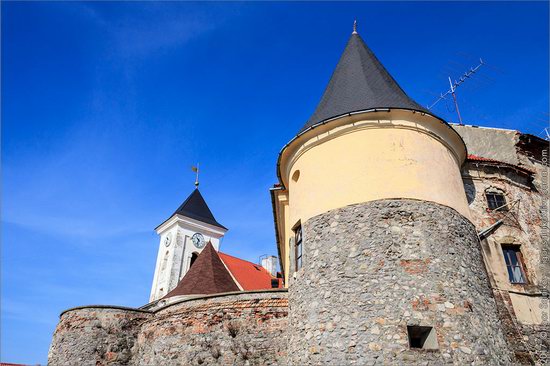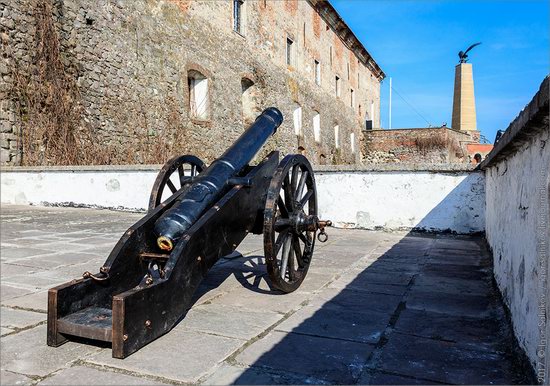 The Upper castle. The monument to Fyodor Koriatovich, who owned the castle in 1396-1414.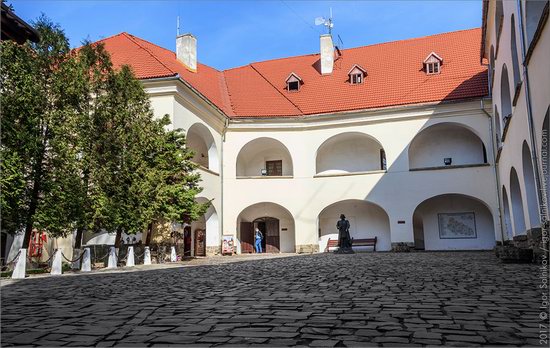 On the observation deck.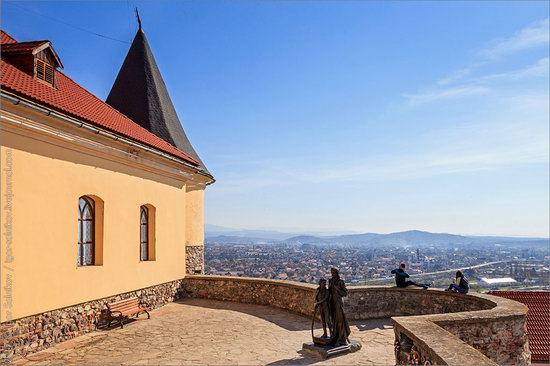 The picture gallery of the museum.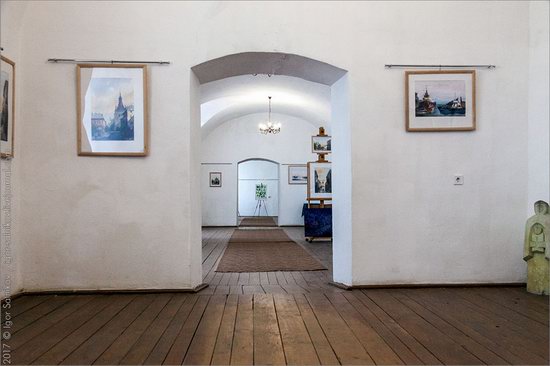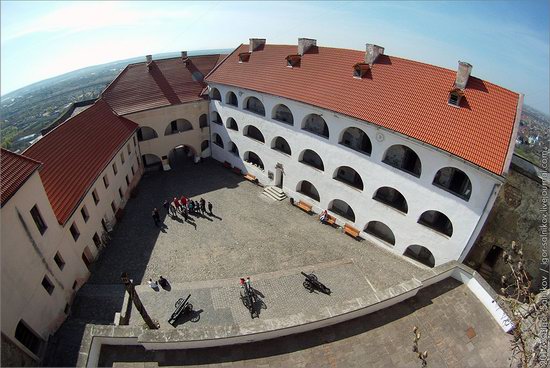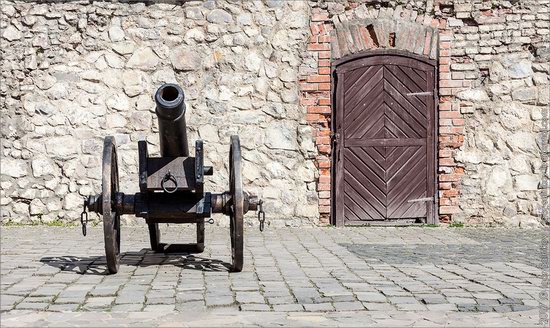 Here's how the castle looks from different parts of Mukacheve.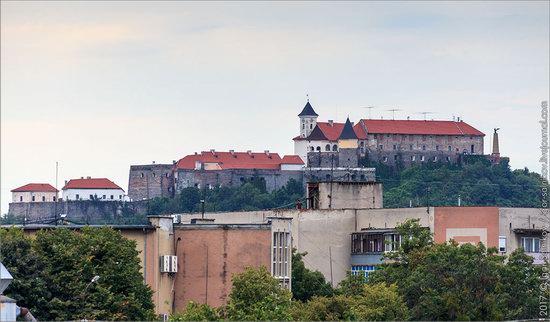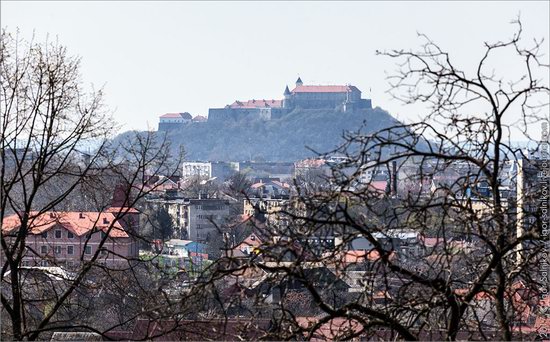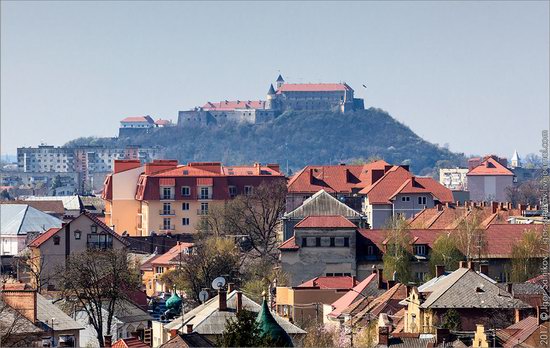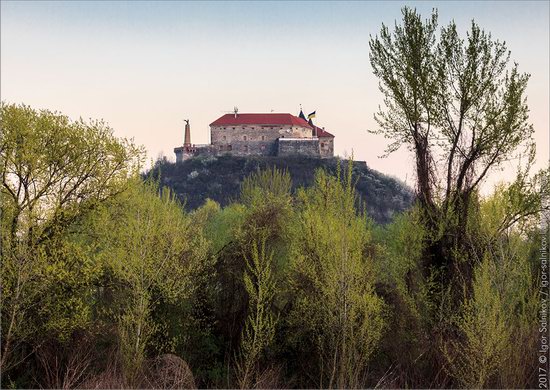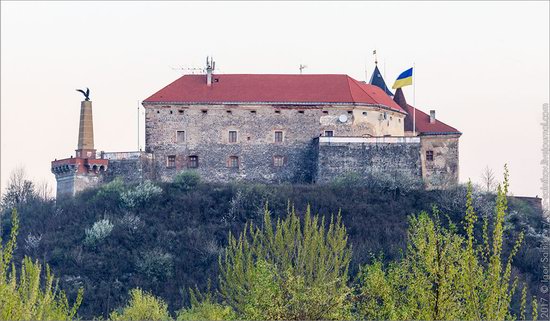 Some info about the history of the Palanok Castle.
Tags: fortress · Mukachevo city · Zakarpattia oblast
<< Light and Music Fountain on Maidan Nezalezhnosti
No comments yet.