Nevytsky Castle can be found near the village of Kamyanytsya in the Zakarpattia region, about 12 kilometers northeast of Uzhgorod, the capital city of the region.
The castle was built on a hill above the Uzh River in the 13th century, on the site of an earlier wooden fortifications. In 1241, it was destroyed during the Mongol invasion, but, in the second half of the 13th century, it was restored.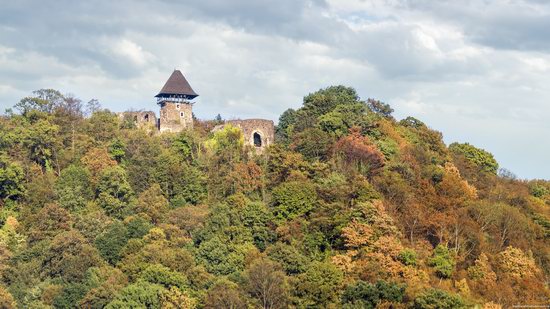 With the development of firearms the castle was constantly improved and reconstructed. In 1644, it was captured and destroyed by Prince of Transylvania George I Rakoczi.
Since then, the castle was not restored, and reached our times in the form of ruins. Today, it is in caretaker status. Nevytsky Castle on Google Maps. Photos by: Maxim Ritus.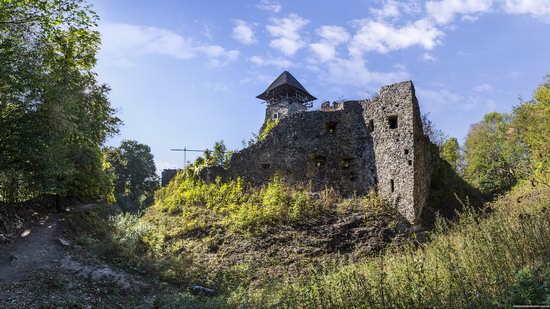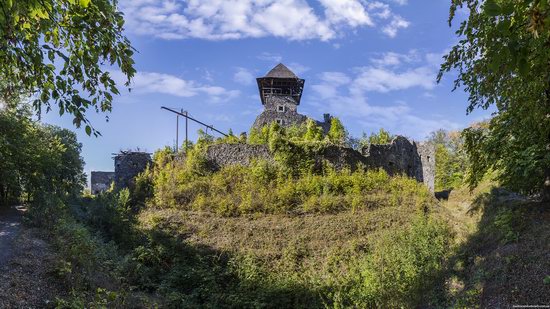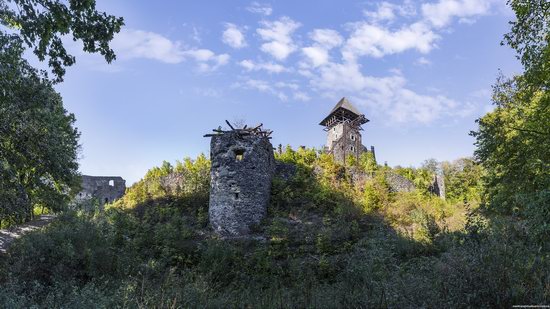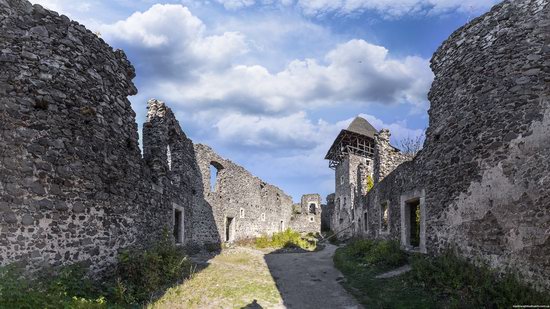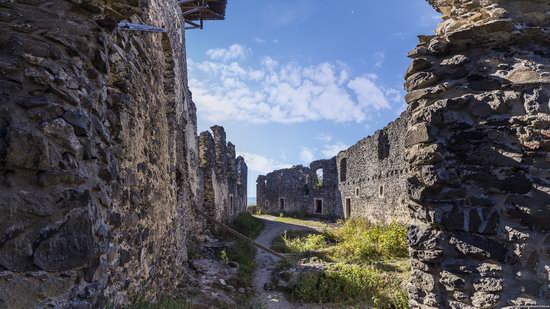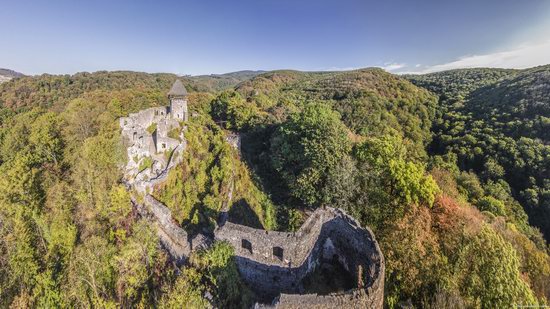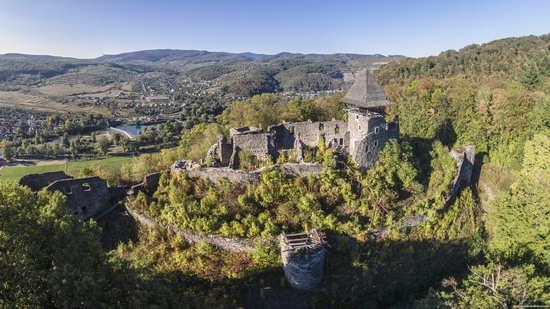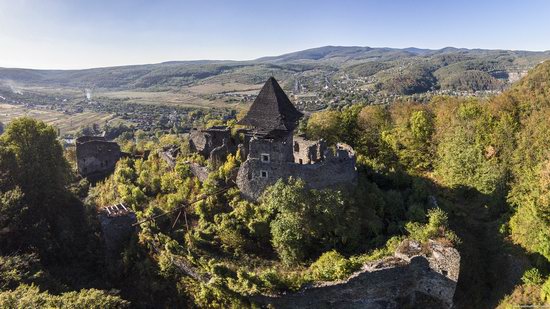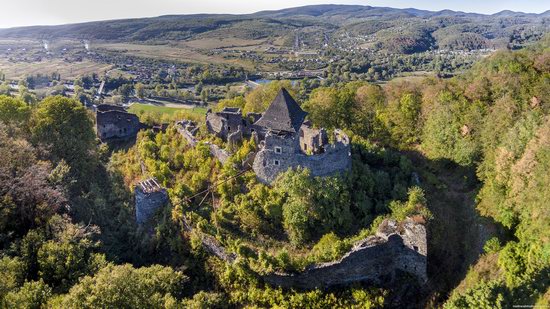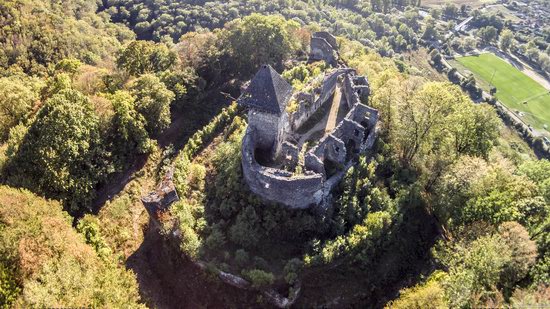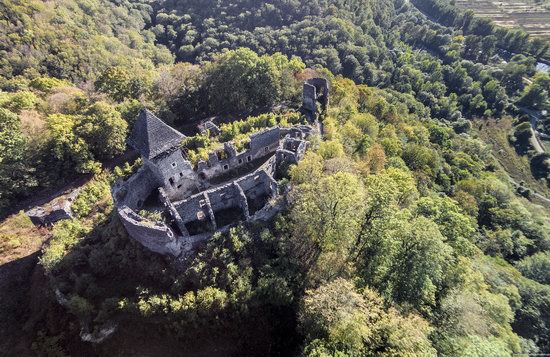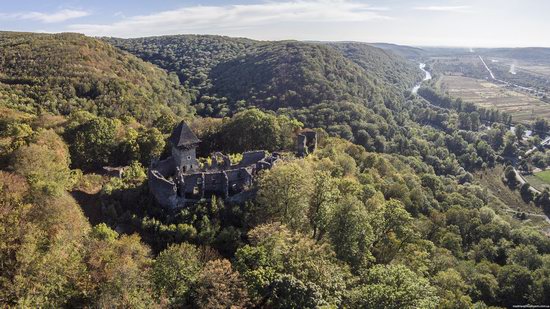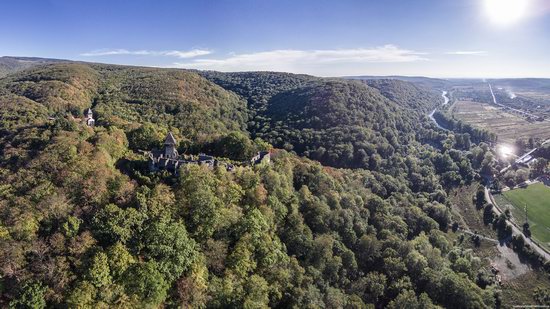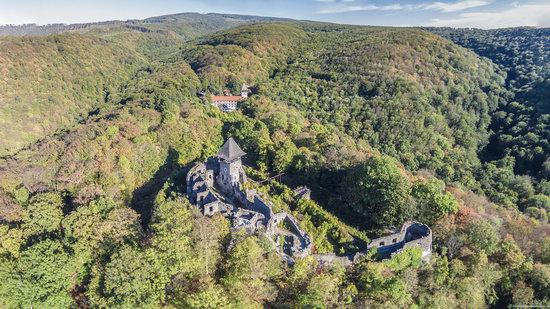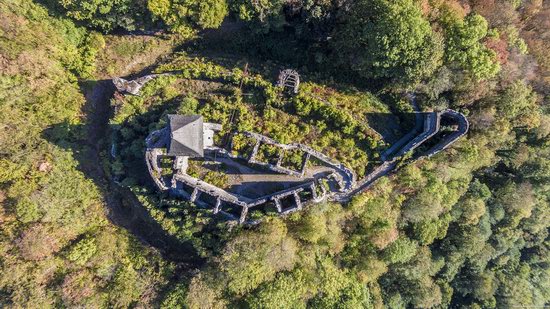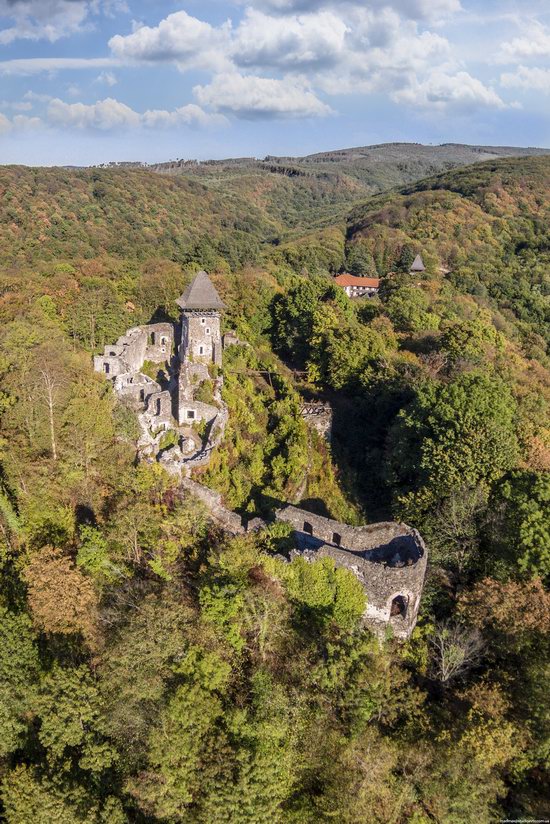 Tags: Uzhgorod city · Zakarpattia oblast
<< Let's fly over the city of Kamianets-Podilskyi
No comments yet.