Zhuzhelyany, first mentioned in 1578, is a village with a population of about 600 people located in Lviv Oblast, about 76 km north of Lviv. Until 1951, the village was part of Poland. It came under the control of the USSR as part of an agreement on the alignment of the Polish-Soviet border.
The main architectural sight of the village is the wooden Church of the Resurrection (1870) standing on its southern outskirts. During the Soviet period, from 1952 to 1989, the church was closed and used as a collective farm warehouse. Zhuzhelyany on Google Maps. Photos by: Maxim Ritus.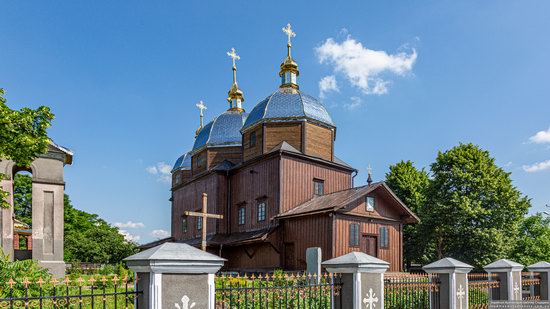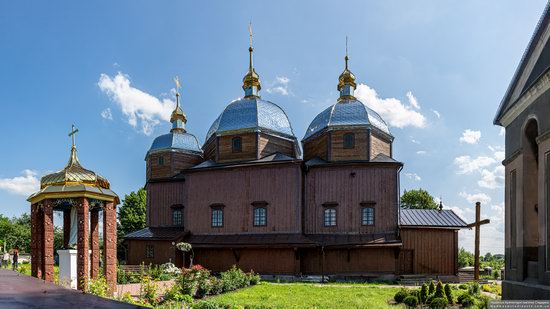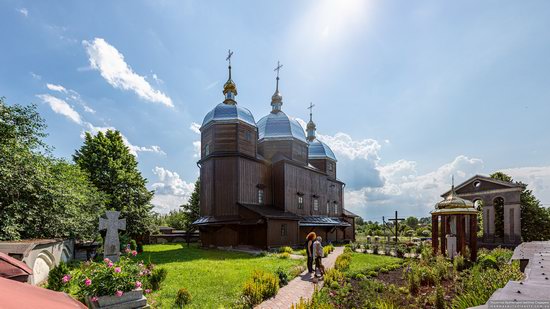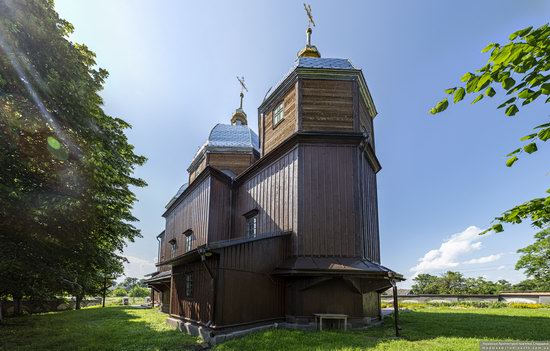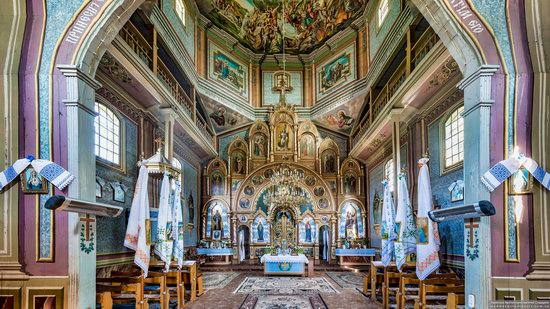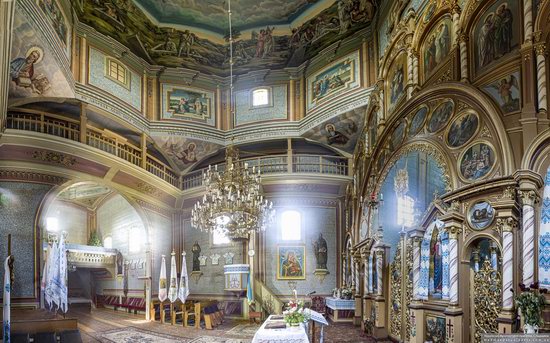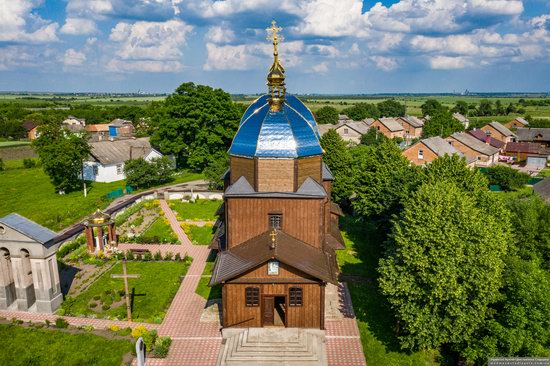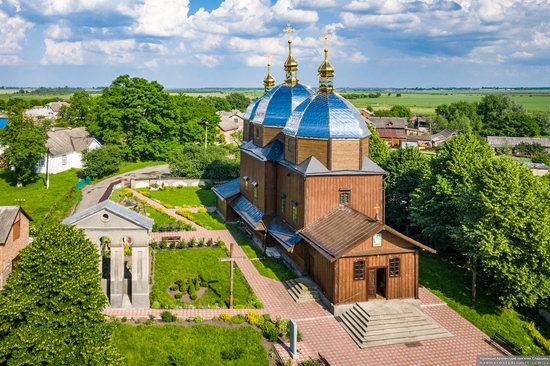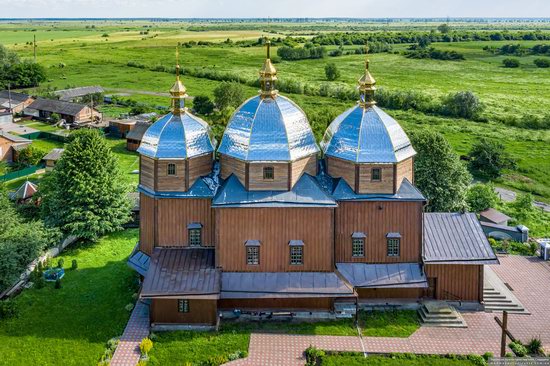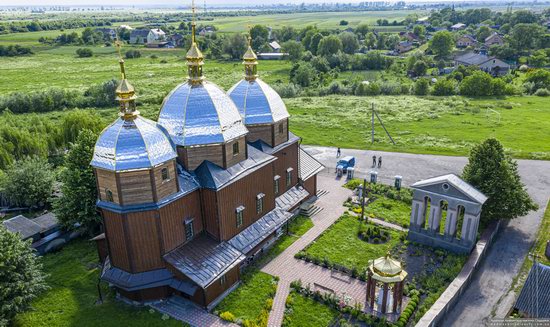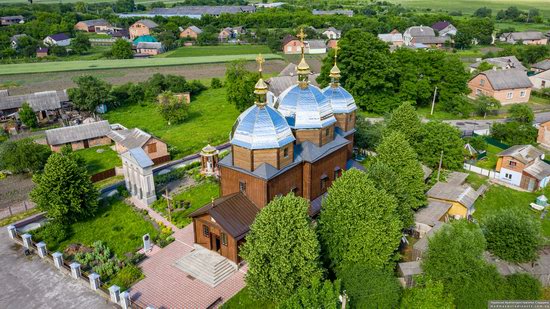 Tags: church · Lviv oblast
<< Palace of Count Ksido in Khmilnyk
No comments yet.