Khmilnyk is a town with a population of about 27 thousand people located in the north-west of Vinnytsia Oblast, about 63 km from Vinnytsia.
The most interesting architectural monument of the town is the Palace of Count Konstantin Ksido (1911-1915) built by the architect Ivan Fomin on the foundations of the Lithuanian castle of the 16th century. Khmilnyk on Google Maps. Photos by: Maxim Ritus.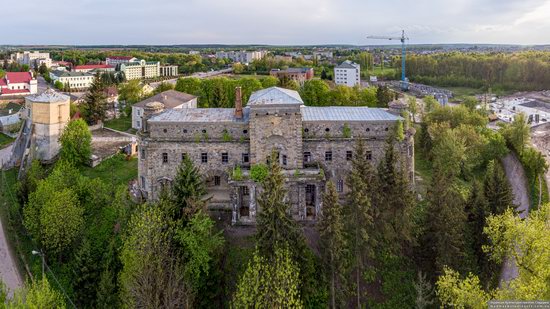 The octagonal fortress tower (1534), which served as the minaret of the mosque during the Turkish rule, as well as fragments of fortifications that give the palace a medieval look, have been preserved since Lithuanian times.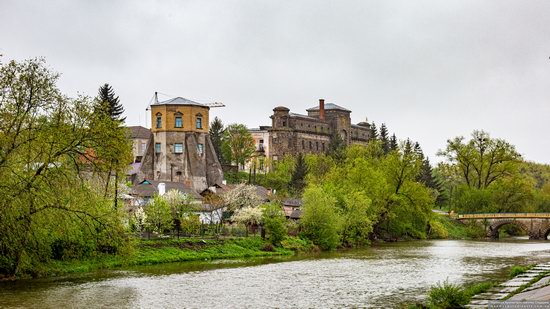 The complex also includes an old stone bridge over the Southern Bug River built in the Venetian style.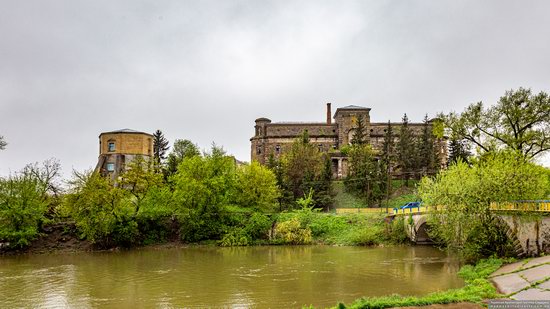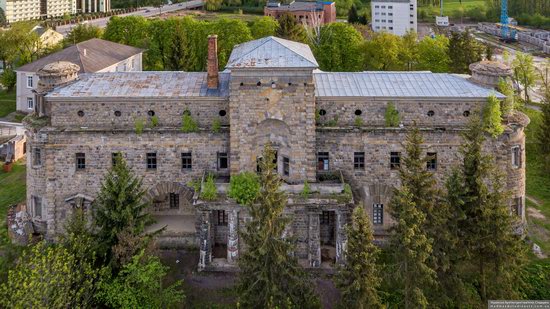 From the side of the river, the palace looks like a Renaissance castle with towers at the corners. A bright contrast to it is created by the front facade built in the neoclassical style and decorated with a colonnade.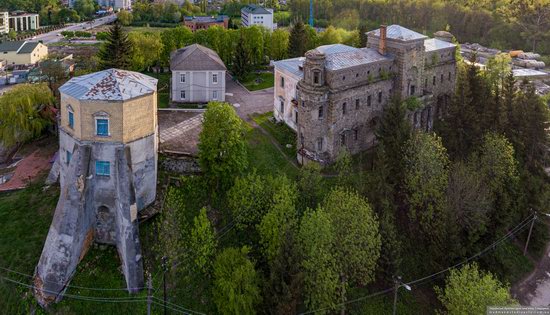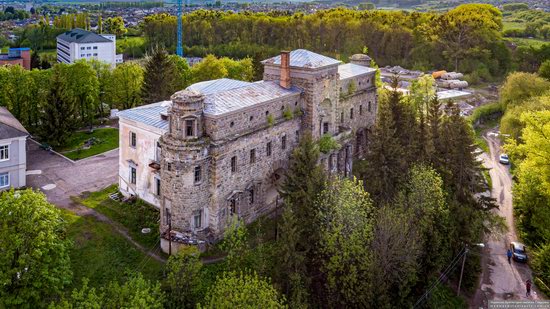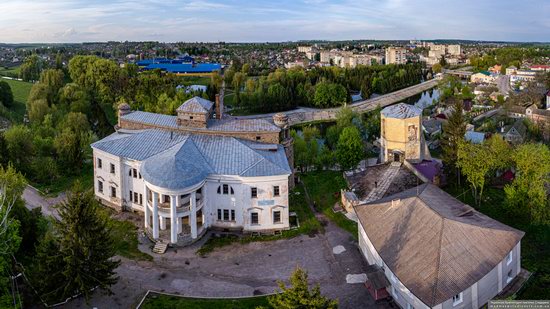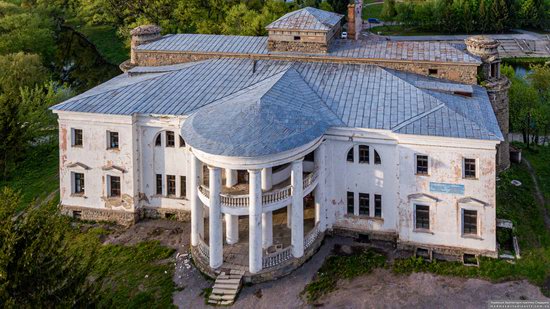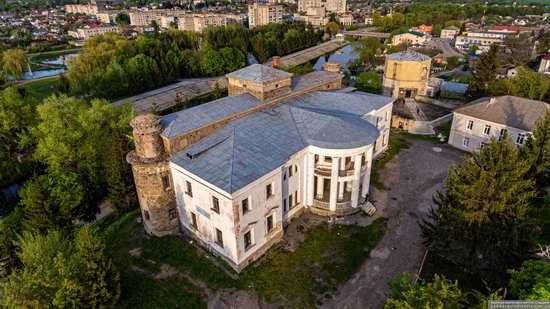 The Palace of Count Ksido in Khmilnyk is one of the most original monuments of palace art, a monument of architecture of national importance.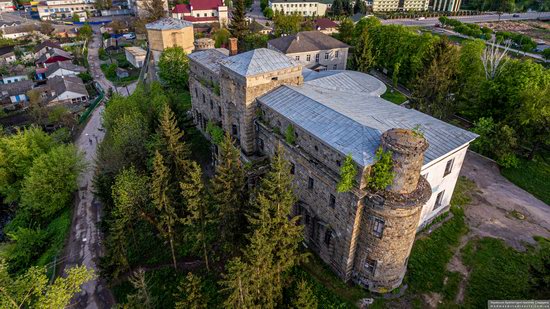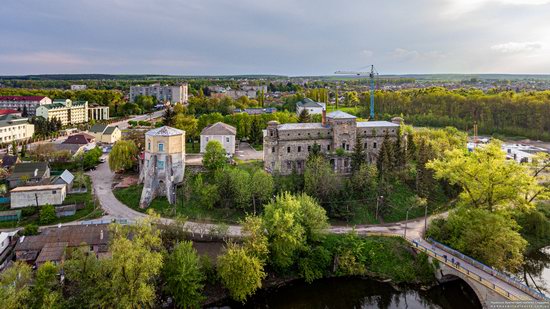 Tags: Vinnitsa oblast
<< Church of St. Michael the Archangel in Pervyatychi
No comments yet.