Church of the Transfiguration (Spaso-Preobrazhenska), built in 1830-1839, is located in the village of Moshny in the Cherkasy region, about 30 km from Cherkasy.
It was the key element of the non-preserved palace and park ensemble of Count Mikhail Vorontsov. The author of the project was the Italian architect Giorgio Torricelli, who was the city architect of Odessa. Moshny on Google Maps. Photos by: v1snyk.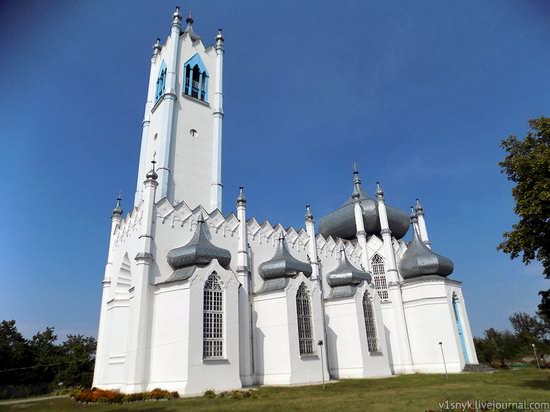 The church was built in a style uncharacteristic for Orthodox churches, combining a romantic and neo-Gothic styles. The height of the bell tower is 44 meters. Giorgio Torricelli created an exact copy of the church in France, near Paris.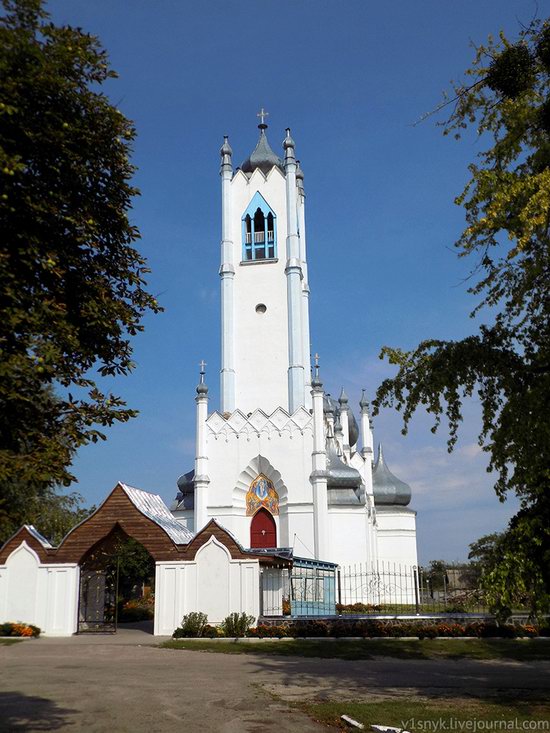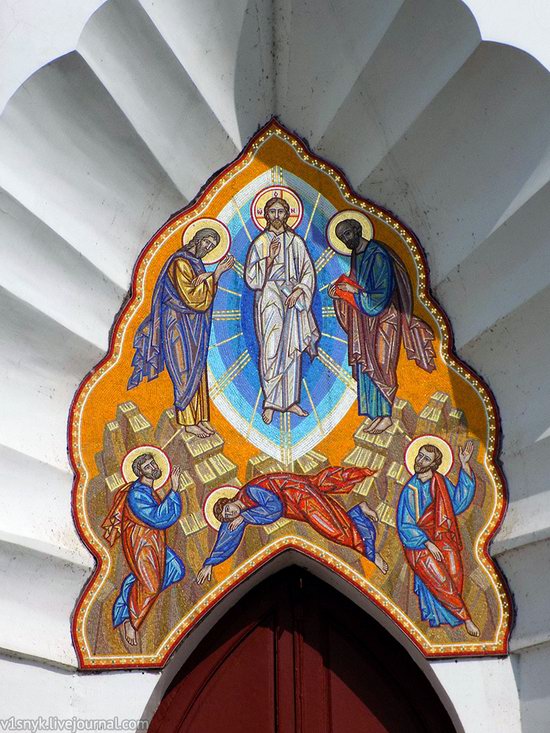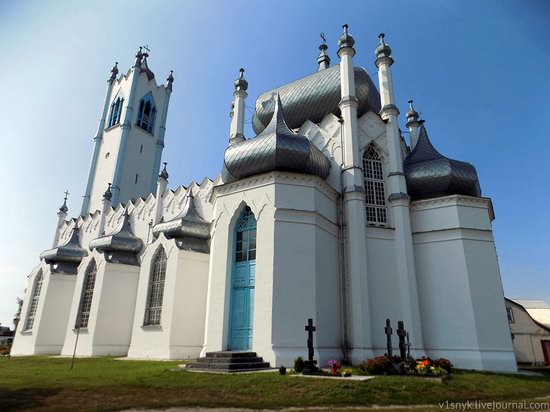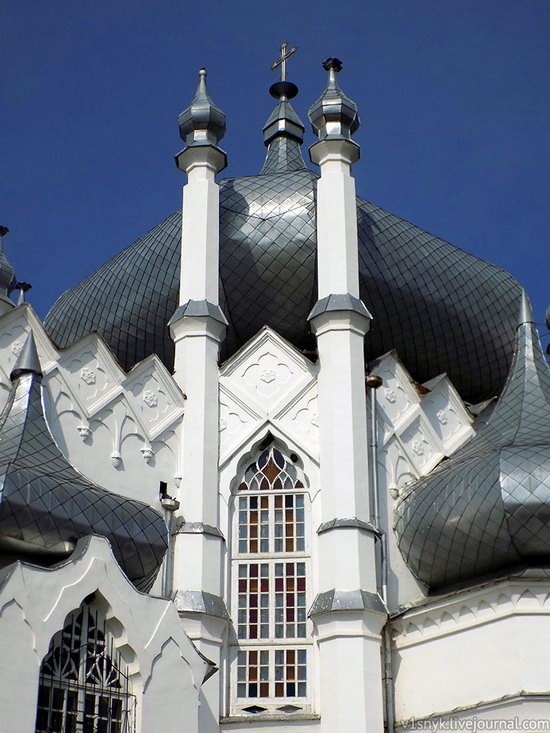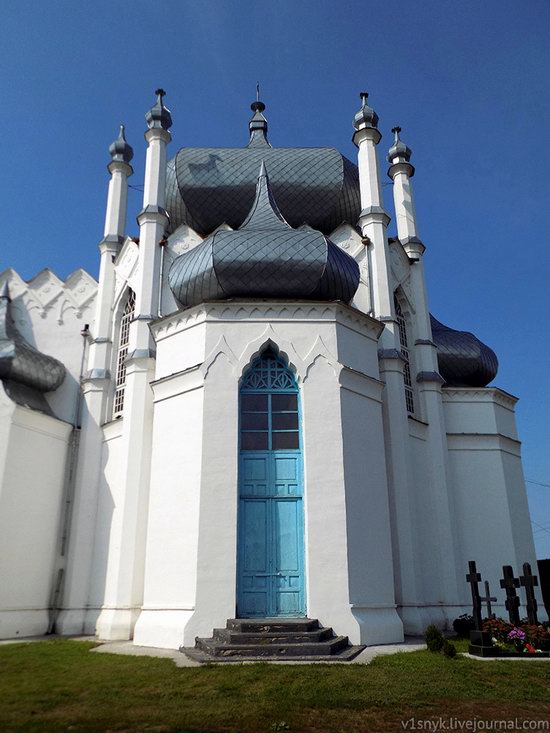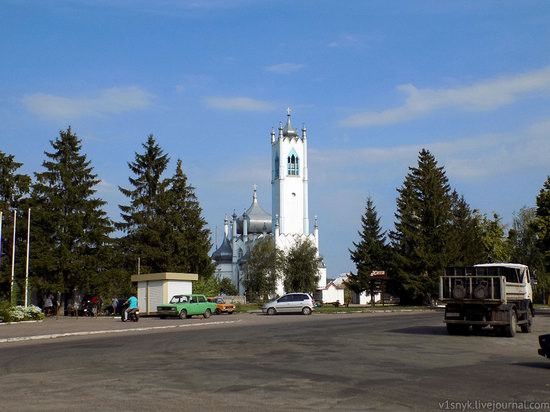 Tags: Cherkassy oblast · Cherkasy city · church
<< Jesuit Monastery in Kremenets
No comments yet.