Mytky is a small village located in the Barskiy district of the Vinnytsia region. The main attraction of the village is the former estate of Nikolai Chikhachev – a picturesque palace built of yellow bricks.
Nikolai Chikhachev (1830-1917), an admiral of the Russian Imperial Navy, acquired this estate in the 1860s. Later, he built a palace for the construction of which materials were imported from England. Around the palace he planted a park (10 hectares) for his daughter Sophia.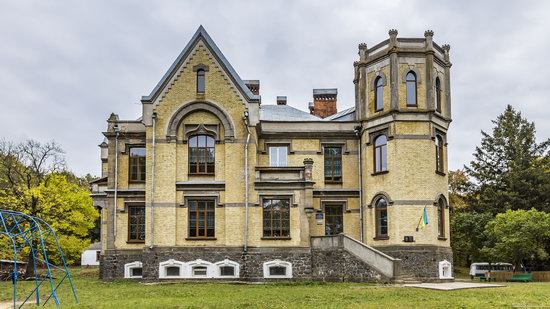 Before the Second World War, the estate housed a school, during the war – a hospital. Today, the building is used as a school again. Mytky on Google Maps. Photos by: Maxim Ritus.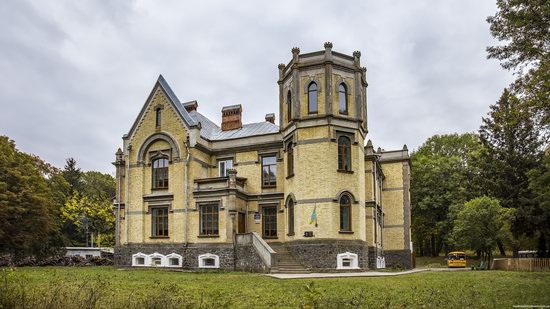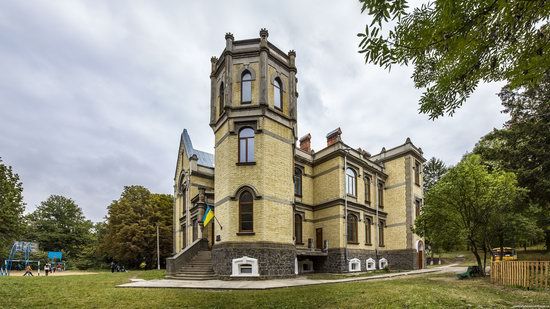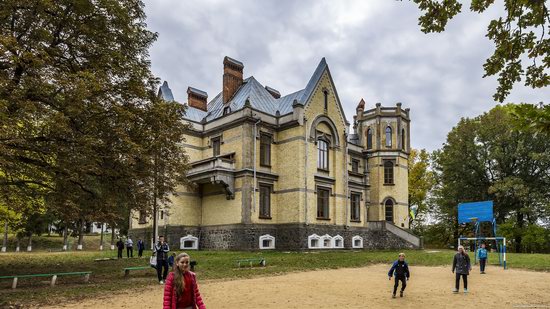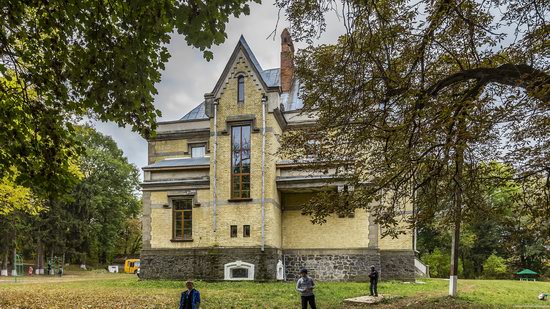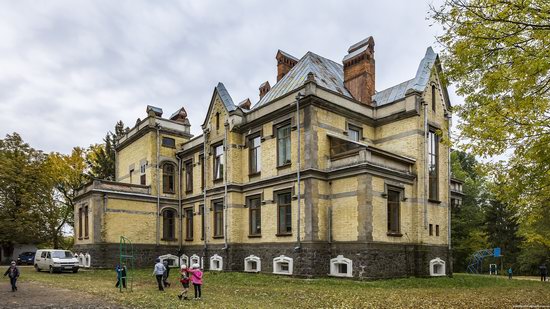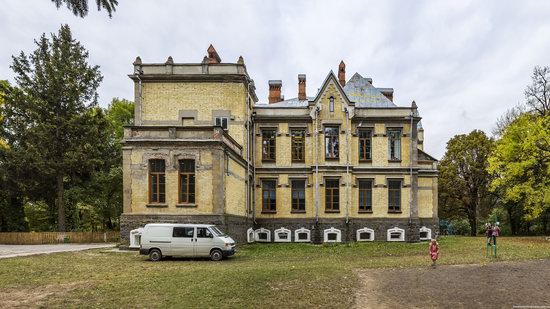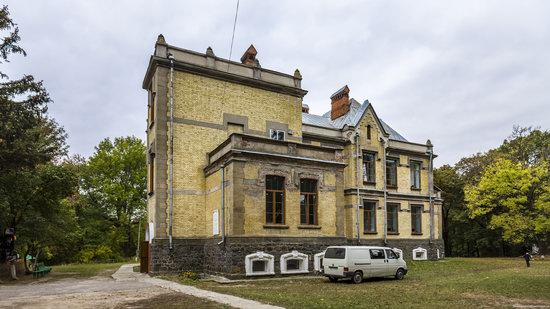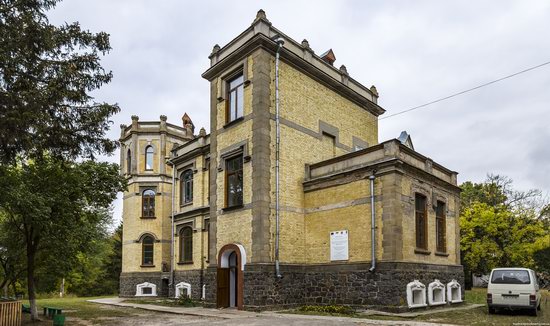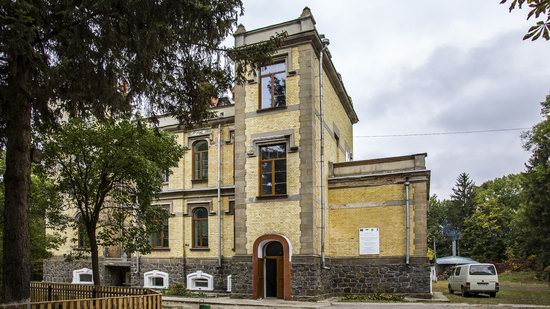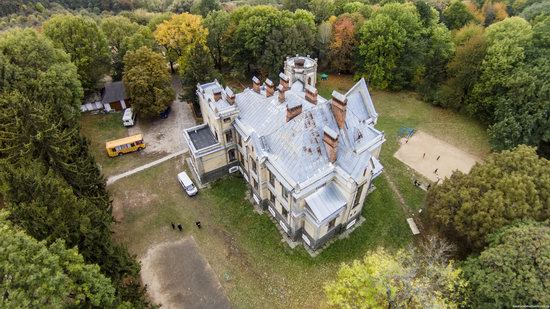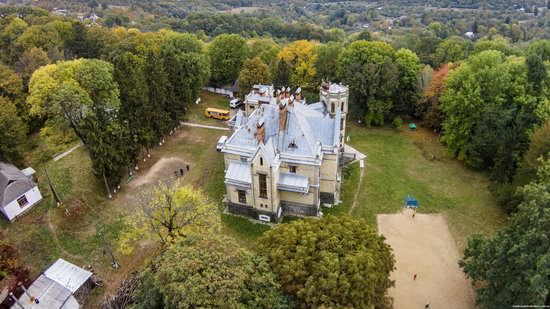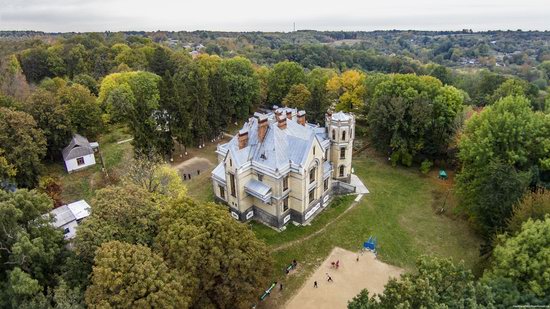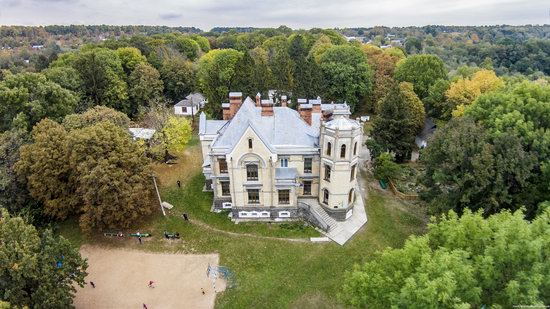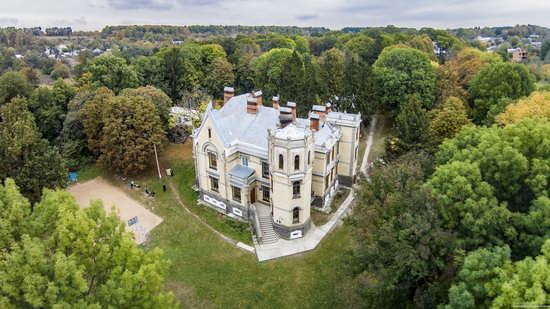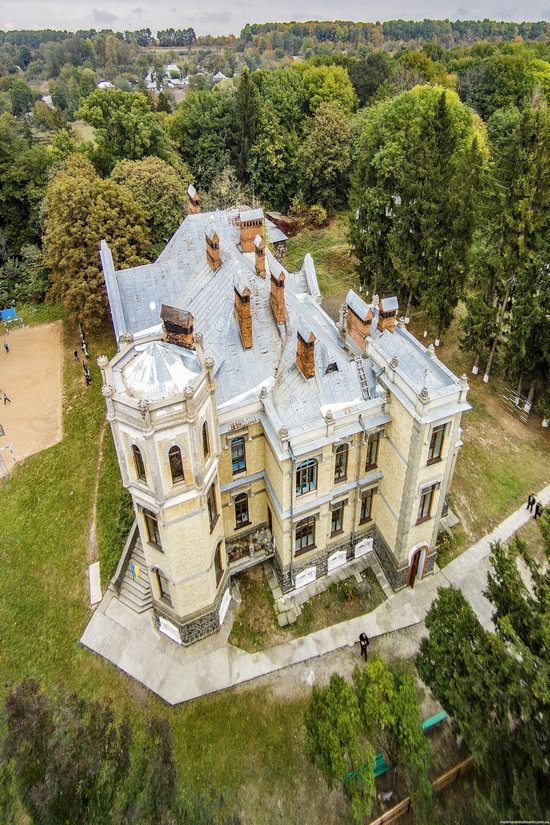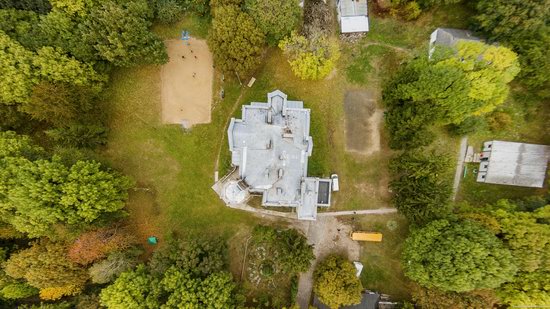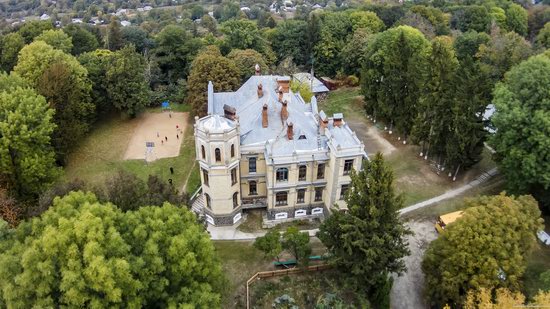 Tags: Vinnitsa oblast
<< Walking around Kyiv in early May
No comments yet.