Kozelets is an urban village with a population of about 8,300 people located in the Chernihiv region, on the banks of the Oster River, 67 km south of Chernihiv. The highway from Kyiv to Chernihiv passes through the village.
Here you can find several interesting monuments belonging to Ukrainian cultural heritage – churches, built in the 18th-19th centuries. Photos by: camrador.
Cathedral of the Nativity of the Virgin (1762-1763). It is a unique monument, which combines elements of Ukrainian and Rastrelli baroque.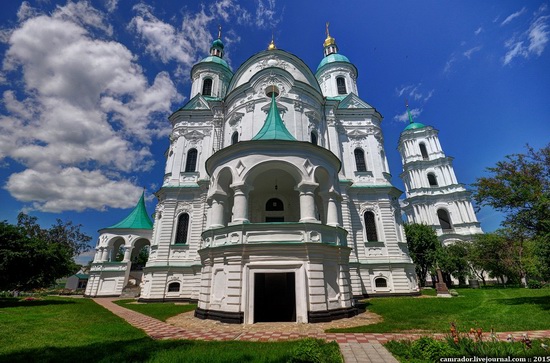 The four-tiered bell tower, built in the Ukrainian Baroque style in 1766-1770.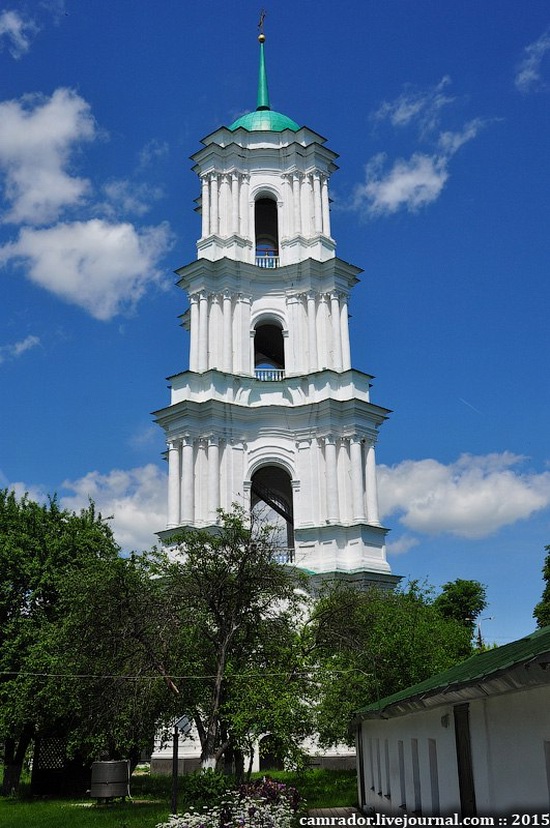 It is one of the largest bell towers in the Ukrainian Baroque style.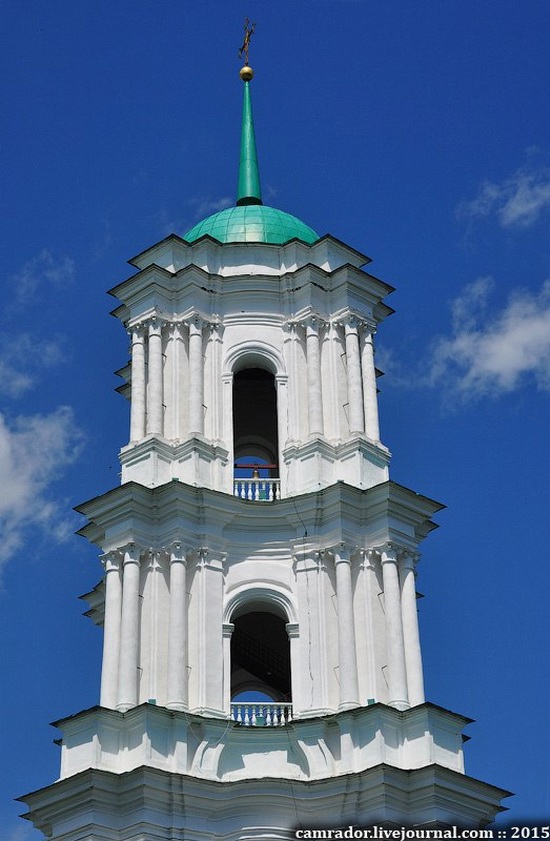 As you can see, the cathedral is very richly decorated.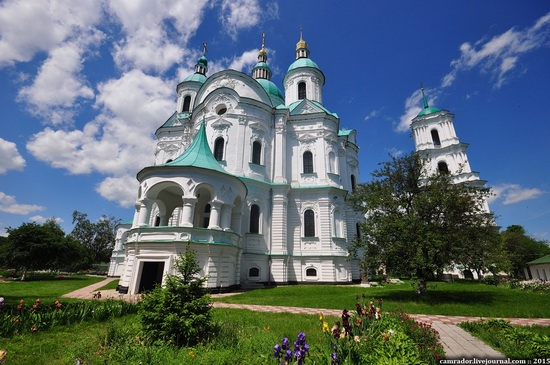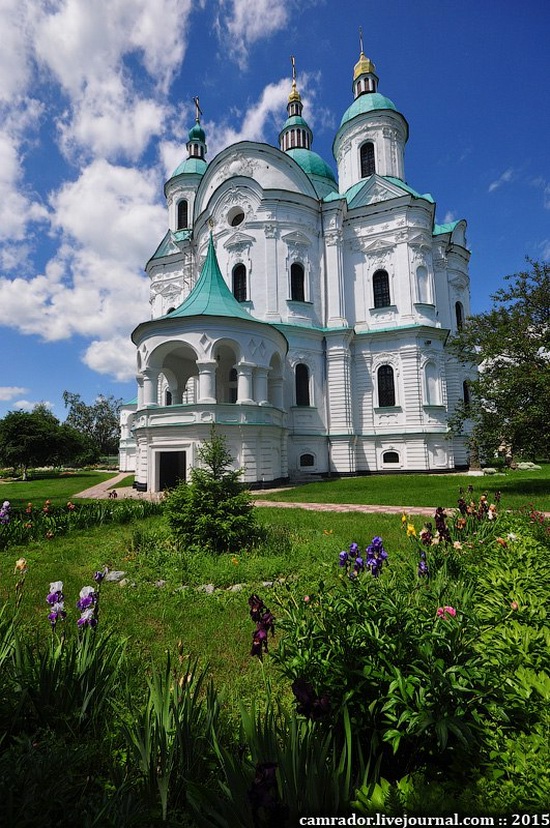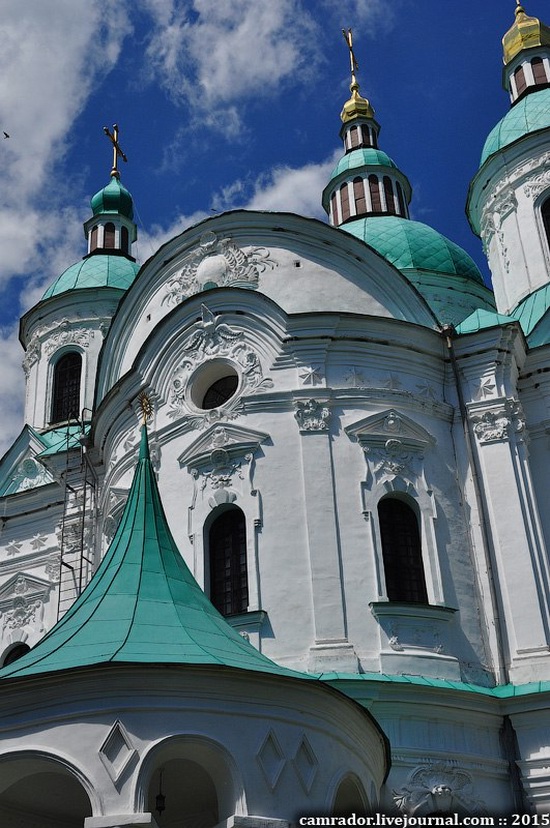 You can enter the cathedral through one of three similar porches.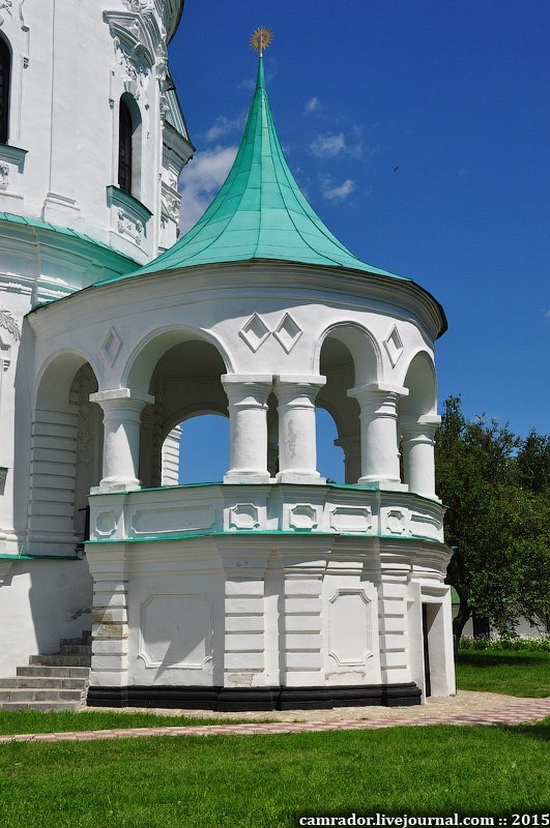 This porch is not characteristic of Ukrainian architecture. Therefore, its presence makes the church unique and memorable.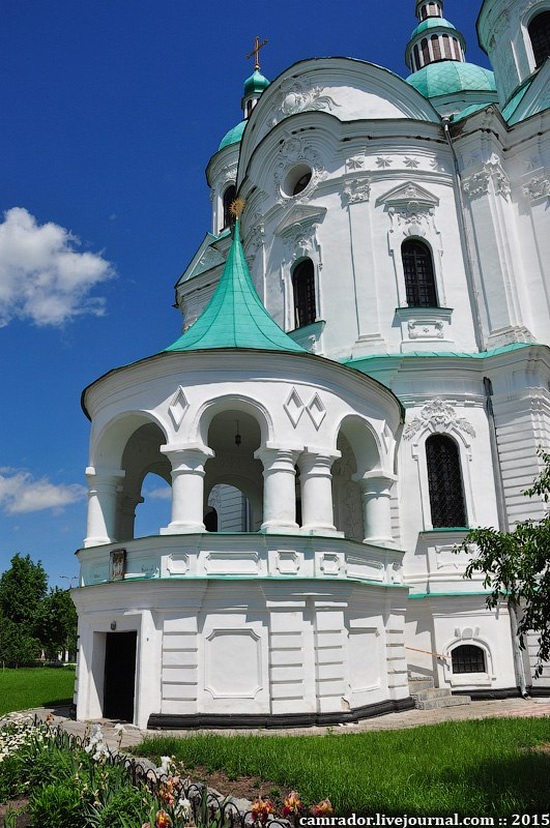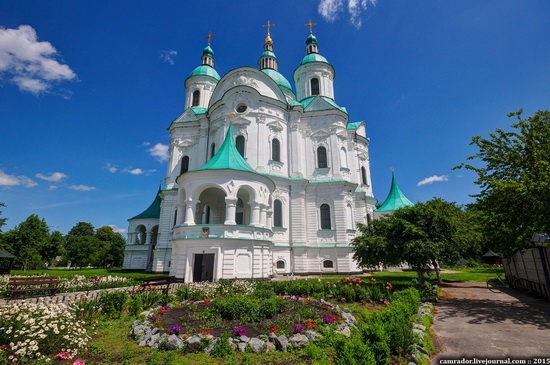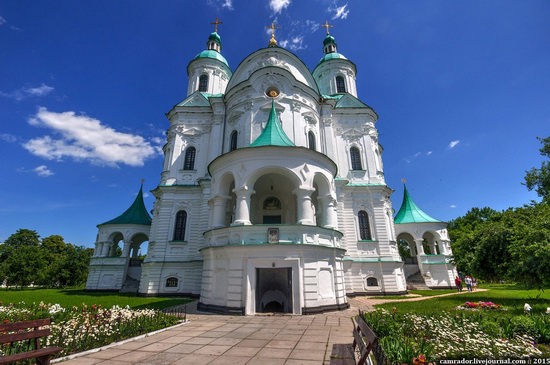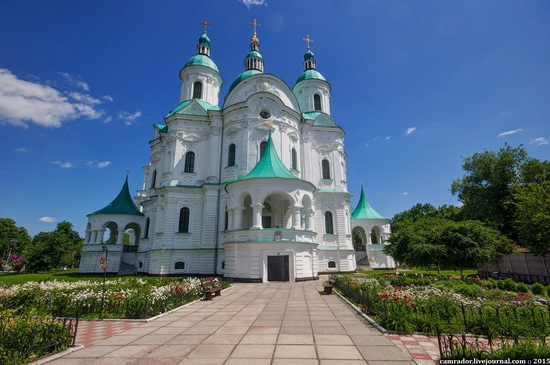 St. Nicholas Church (1784) – a late example of Ukrainian Baroque.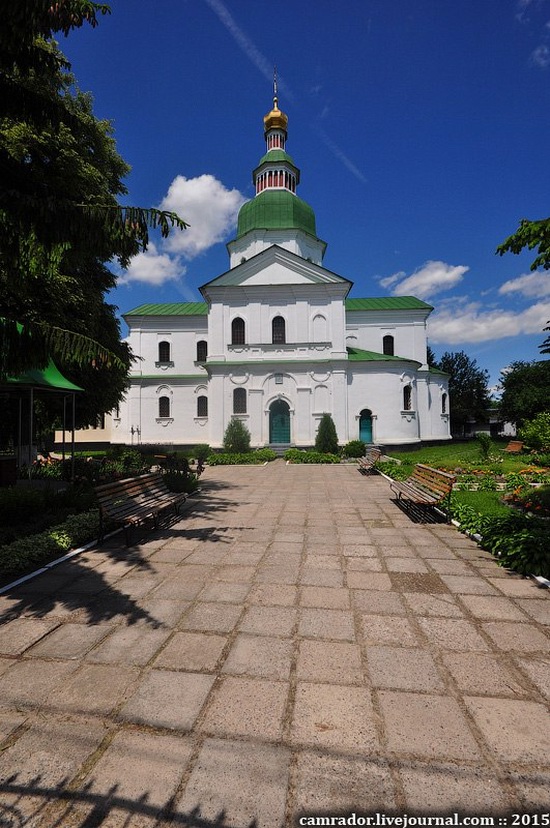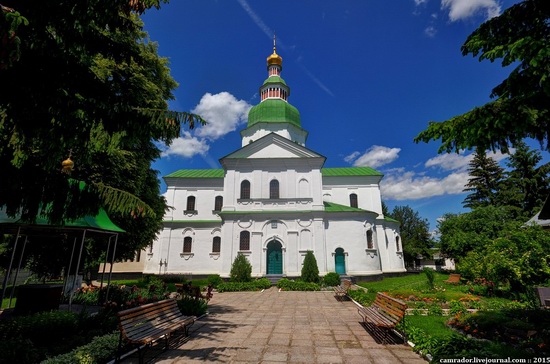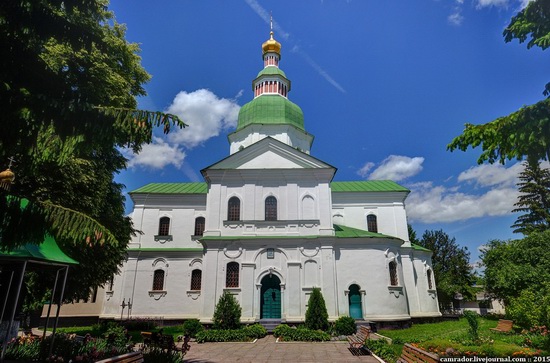 The multi-tiered cupola deserves special attention.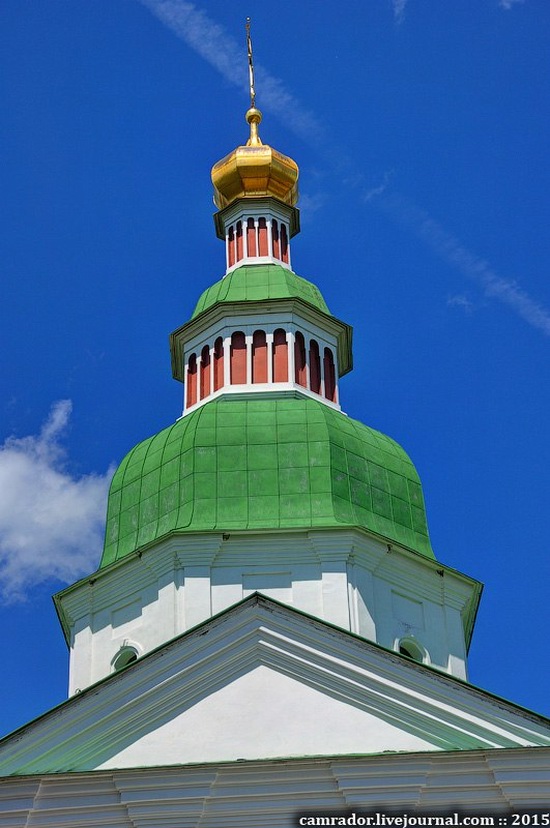 Church of the Ascension (1866-1874) – stylized Ukrainian Baroque, an early example of pseudo Ukrainian style.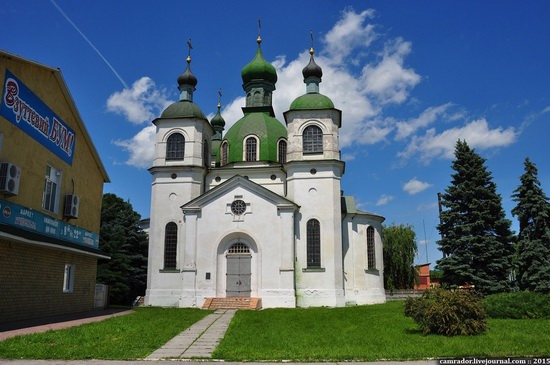 Tags: Chernigov oblast · Chernihiv city · church
<< Svirzh Castle in the Lviv region
No comments yet.