The building of the railway station in Chernihiv is a monumental structure built in 1950, in place of the building destroyed during the Second World War.
The station, designed in red colors, has visible elements of the Russian style of the early 20th century. At the same time, the entrance has some elements of Ukrainian Baroque. Photos by: camrador.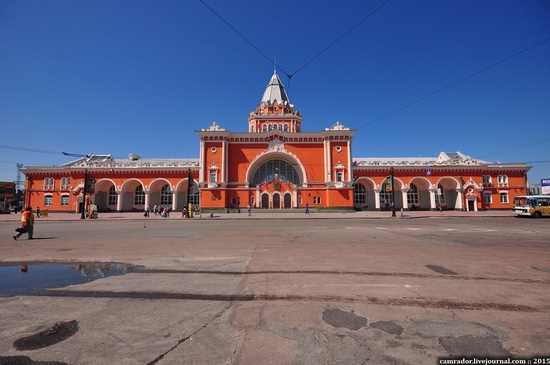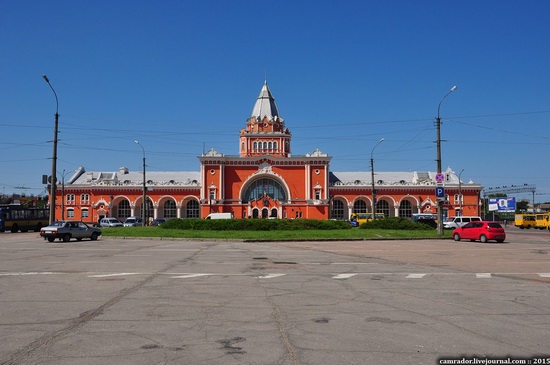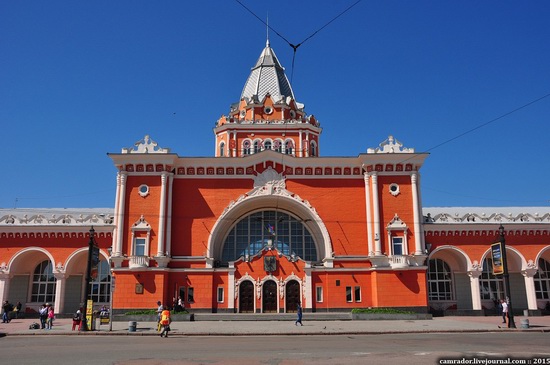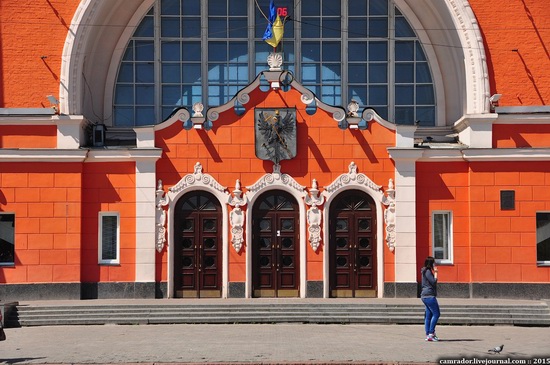 You can see the symbols of the Soviet Union over the entrance.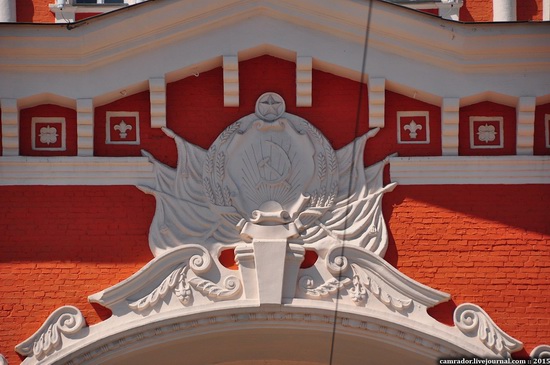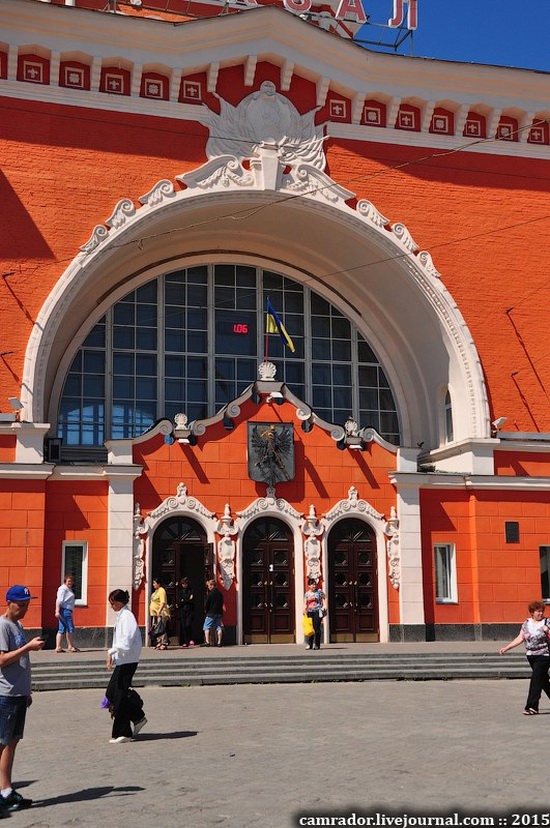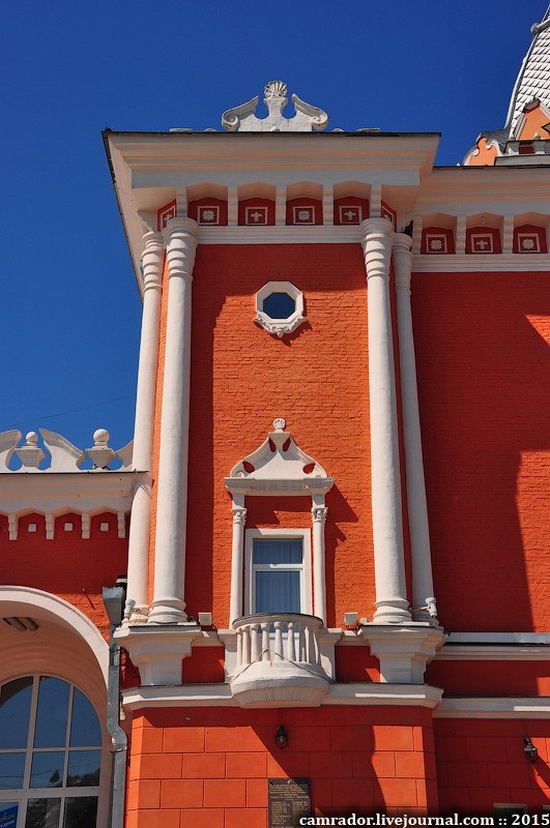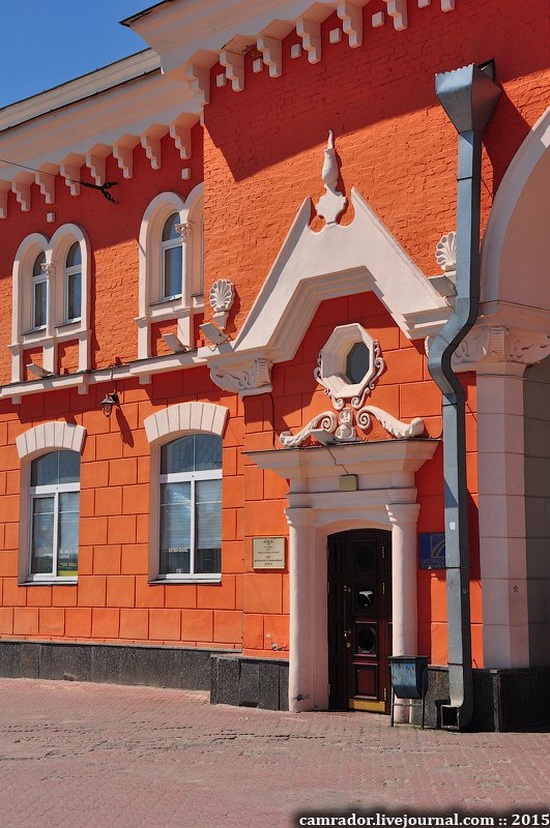 The side facade of the building.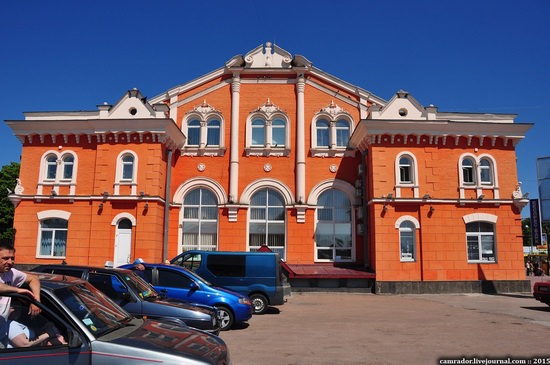 The view from the railway tracks.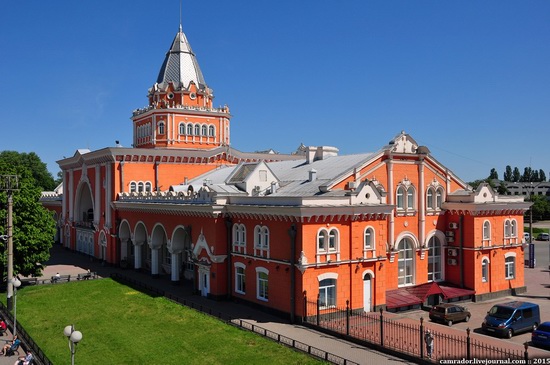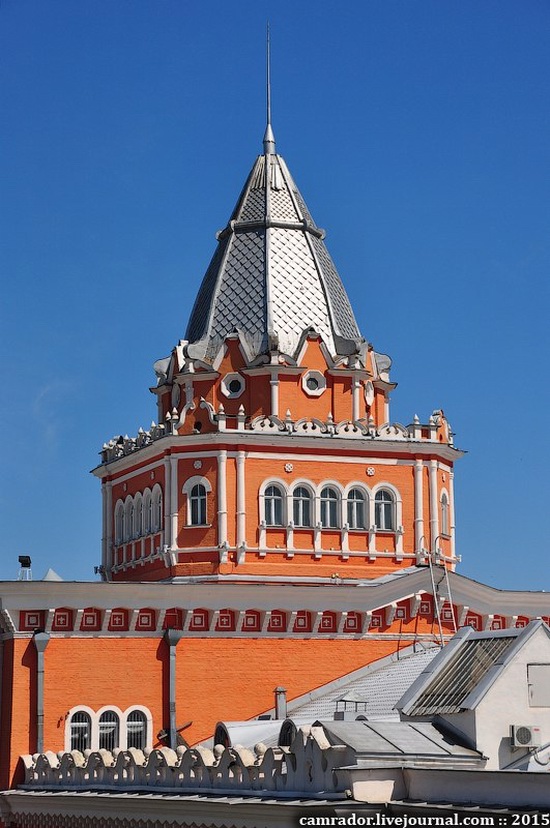 Let's go inside.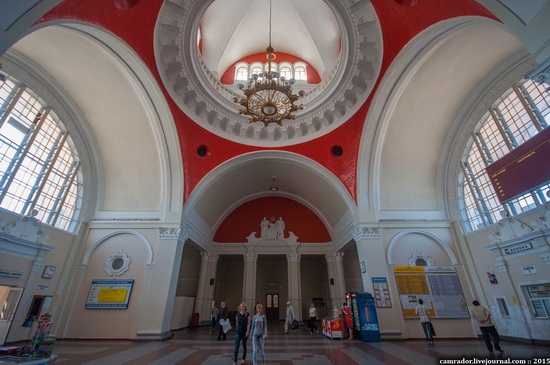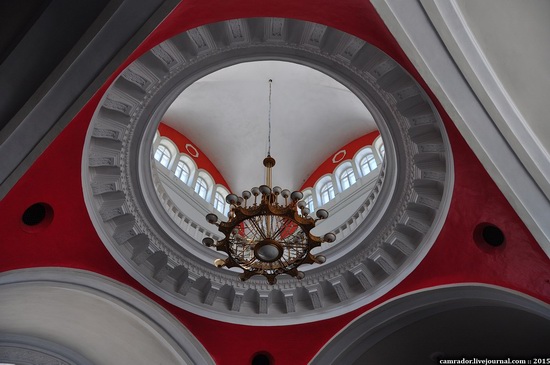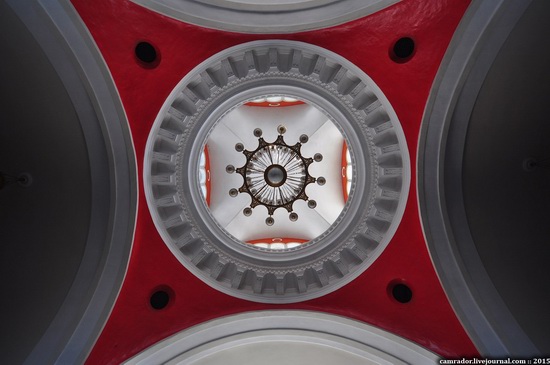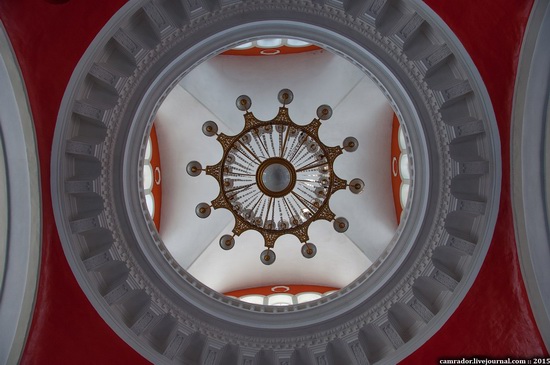 The corridors of the station are decorated with statues.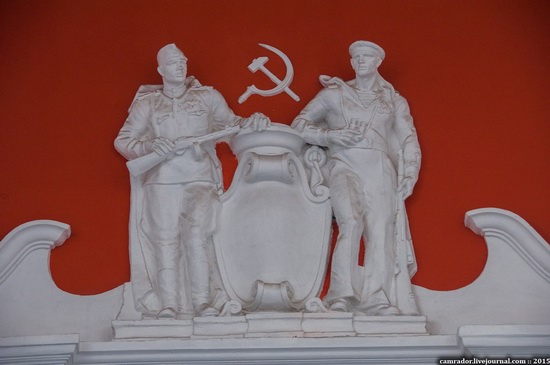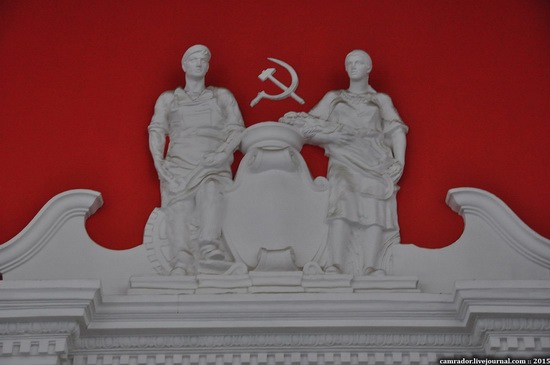 And this is a large and long waiting room.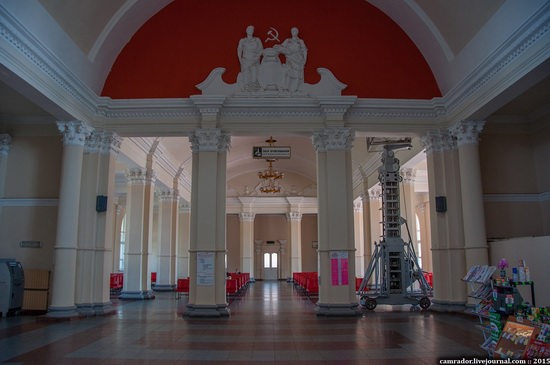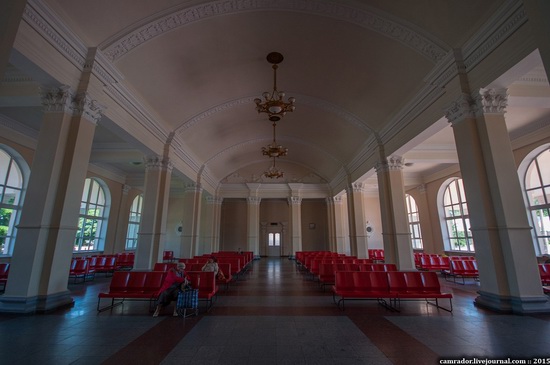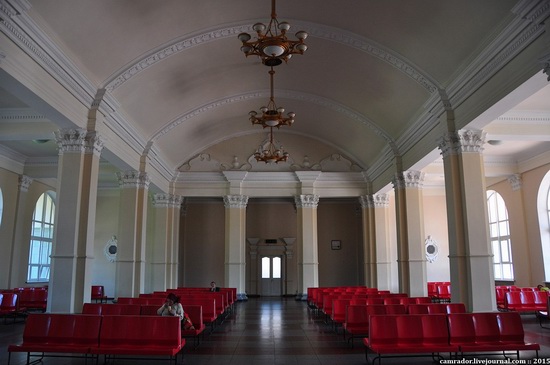 Tags: Chernihiv city
<< The landscape park in the village of Buky
No comments yet.