Bilorichytsya is a village with a population of about 1,000 people located in the Pryluky district of the Chernihiv region, 166 km southeast of Chernihiv.
The main attraction of the village is the following unusual and picturesque outbuilding for visitors (1868) – the only preserved building of the Rakhmanovs' estate. Bilorichytsya on Google Maps. Photos by: Maxim Ritus.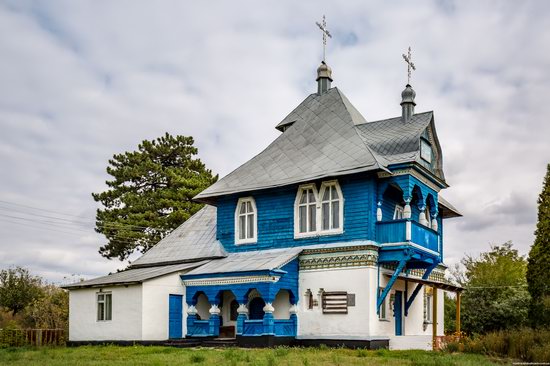 The estate originally included a three-story mansion (destroyed during the Second World War), the said outbuilding, a church (dismantled in 1962), and a bakery. Today, this former guest house is the Church of St. Nicholas.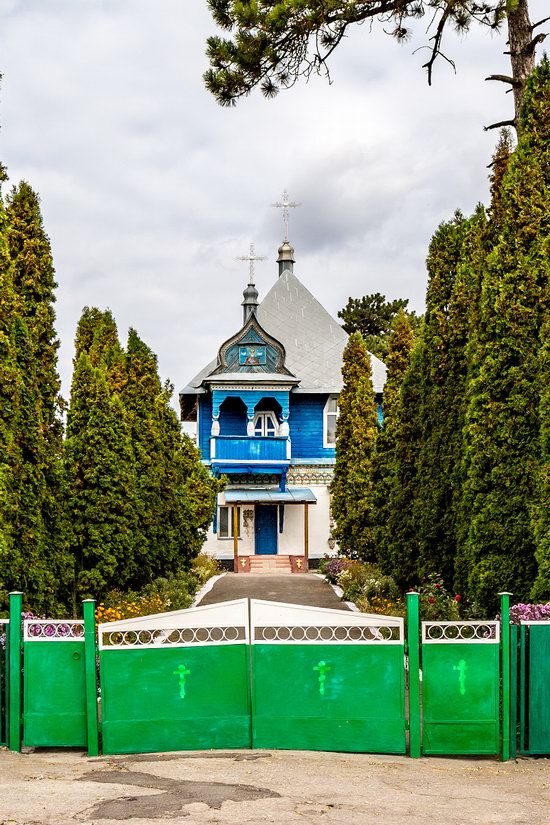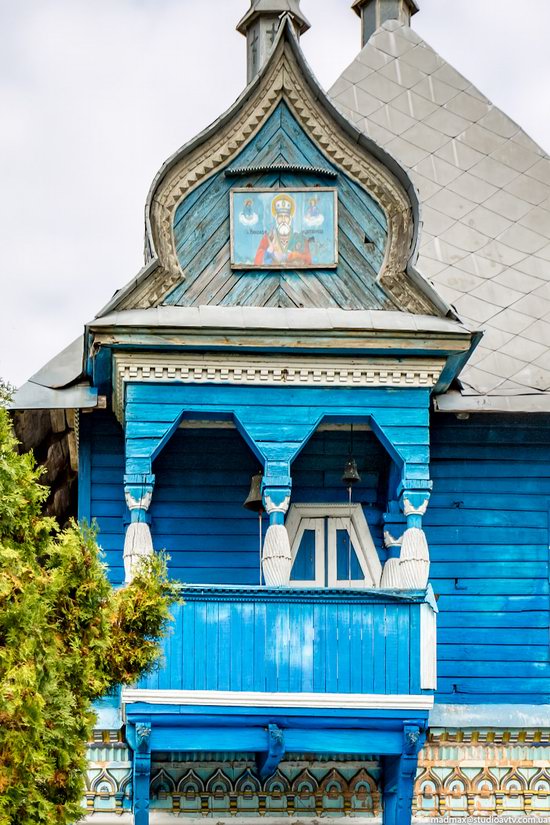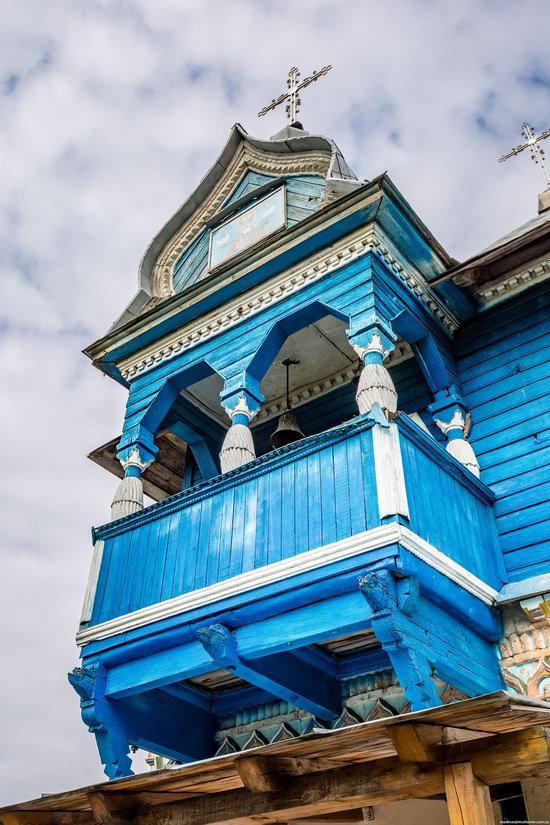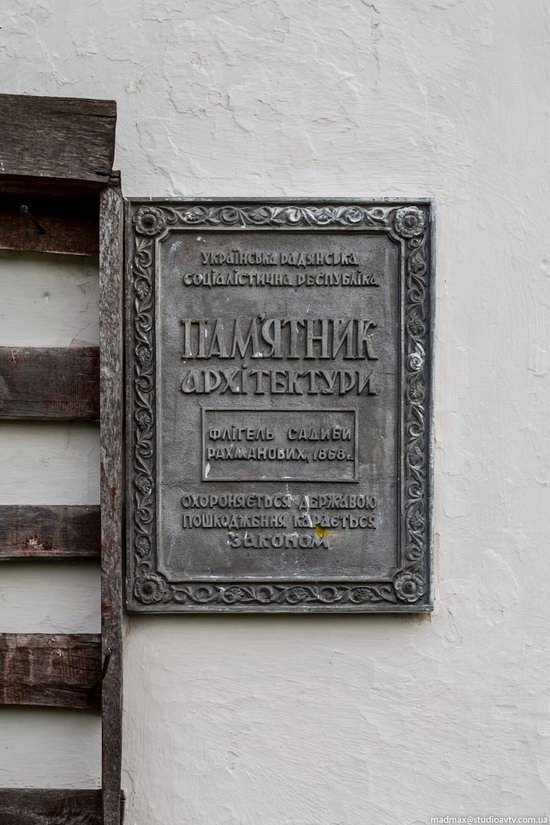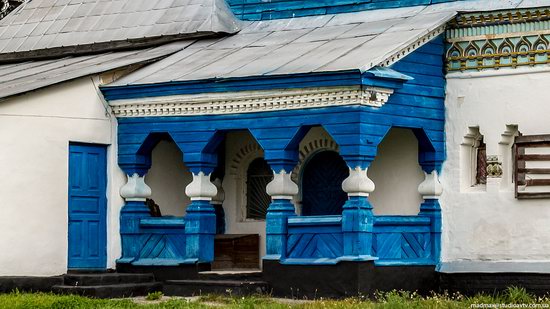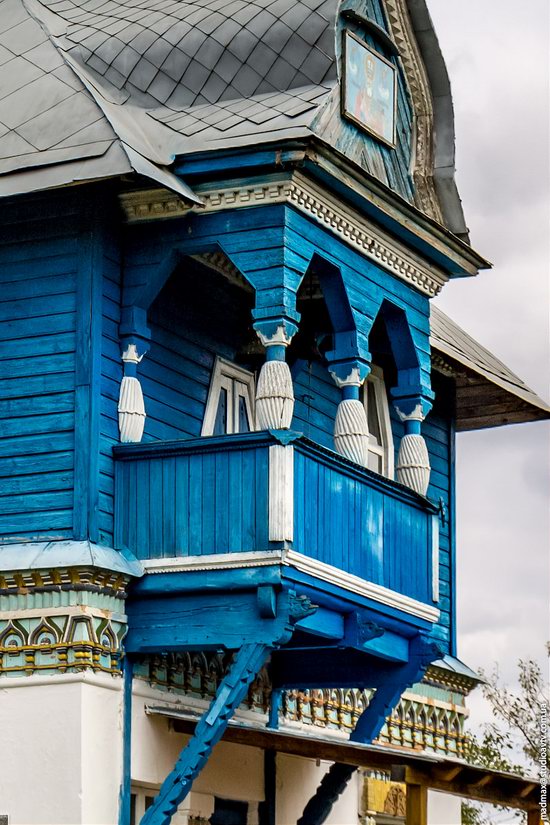 In this architectural monument, the forms of Russian (the 17th-18th centuries) and Ukrainian folk architecture are mixed eclectically. The building resembles a traditional Ukrainian house divided into two parts. The first floor is stone, the second one is wooden.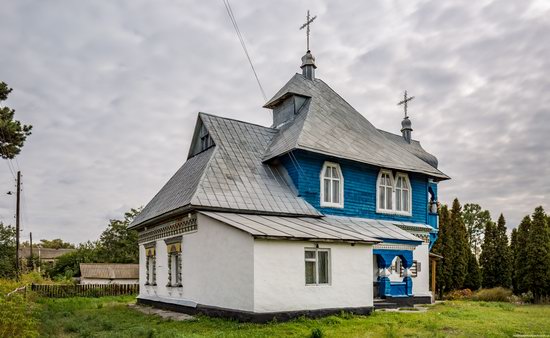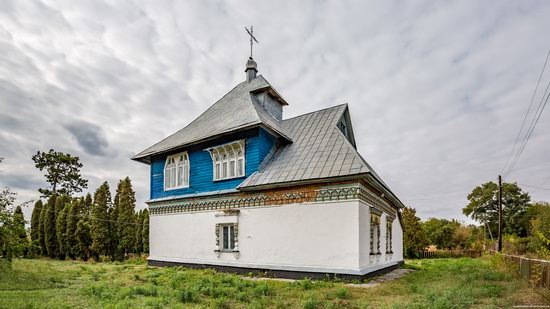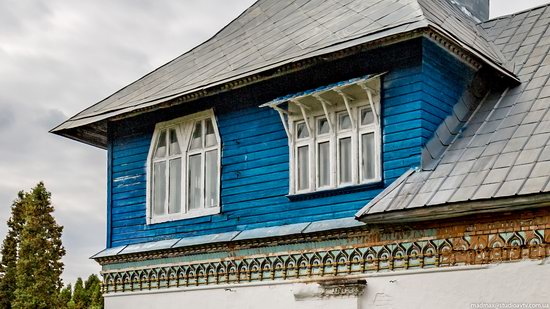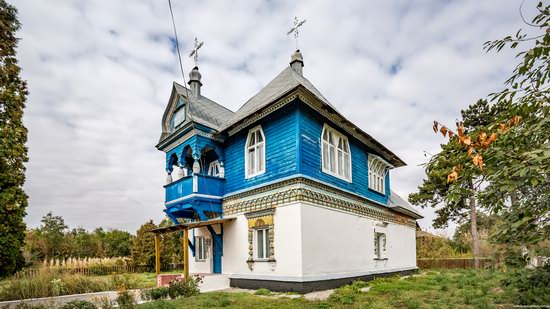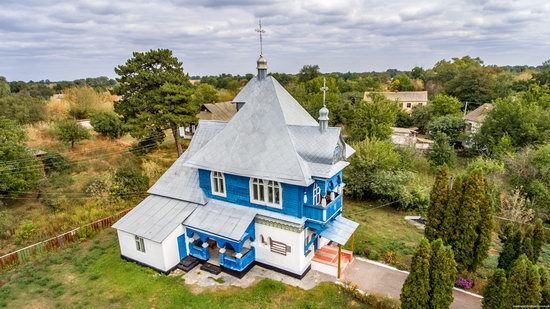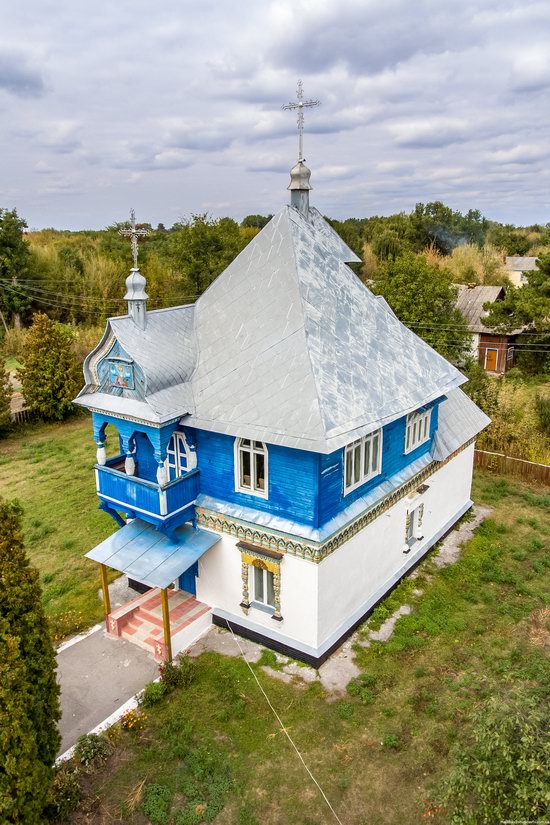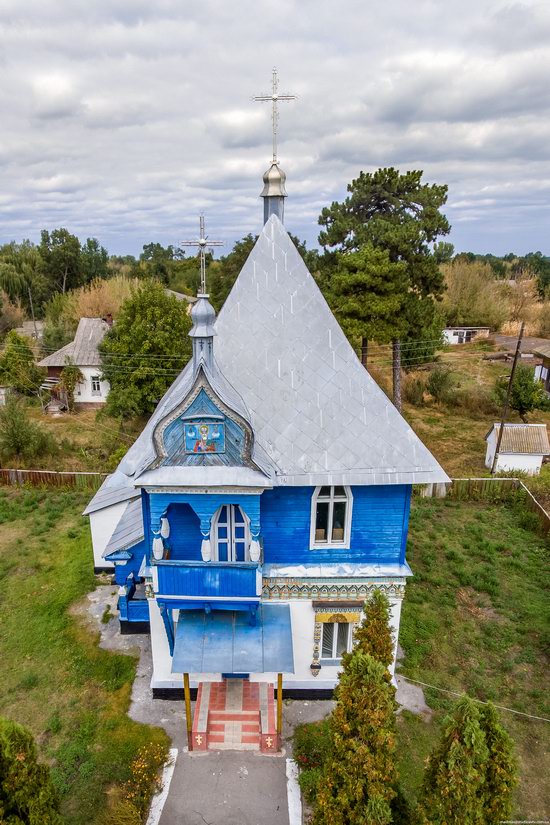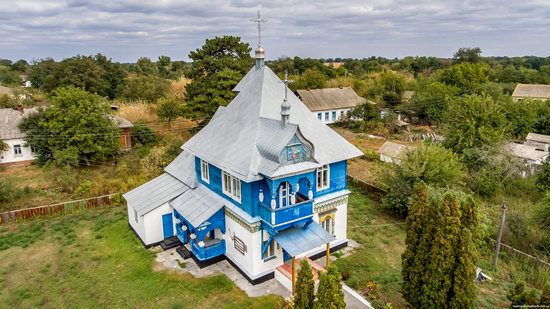 Tags: Chernigov oblast · Chernihiv city · church
<< Neo-Baroque Brunicki Palace in Velykyi Lyubin
No comments yet.