Roman-Catholic Сhurch of St. Clara is a truly fabulous building which resembles a medieval castle. This miracle of architecture stands on the shore of a small pond in the village of Gorodovka (Andrushevsky district of Zhitomir region).
Architecture of Romanesque and Gothic styles are closely intertwined in this building. This architecture is not typical to the central Ukraine, that's why the church is one of the main attractions of the region.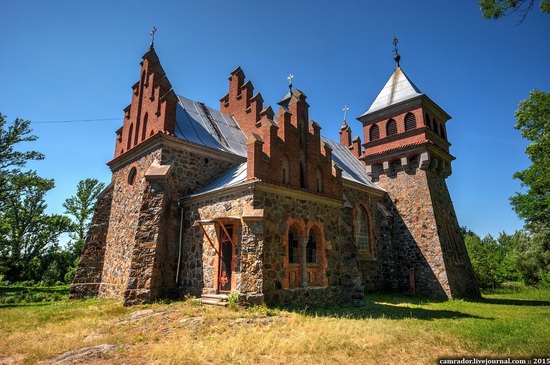 The church was founded on the initiative of Yevstafiy Ivanovskiy, Polish writer, who lived in this village. The construction was finished in 1913.
Roman-Catholic Сhurch of St. Clara is perfectly preserved. Before the front facade there is a lovely lawn, where you can have a picnic. St. Clara Church on Google Maps. Photos by: camrador.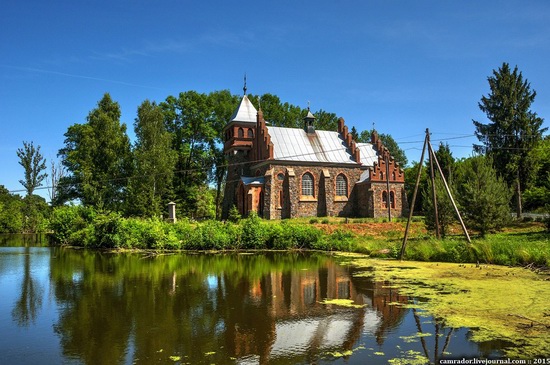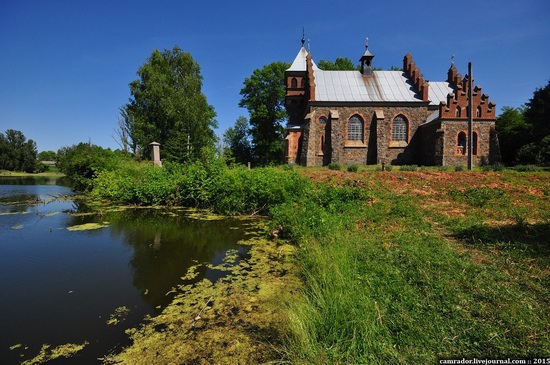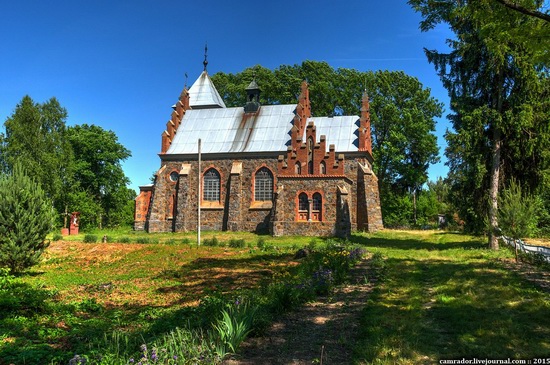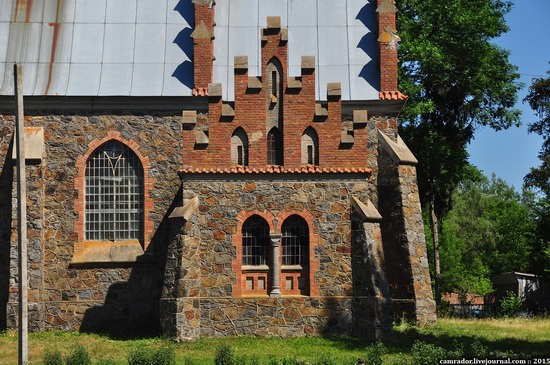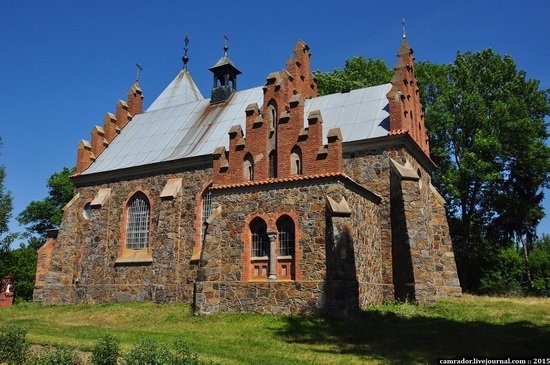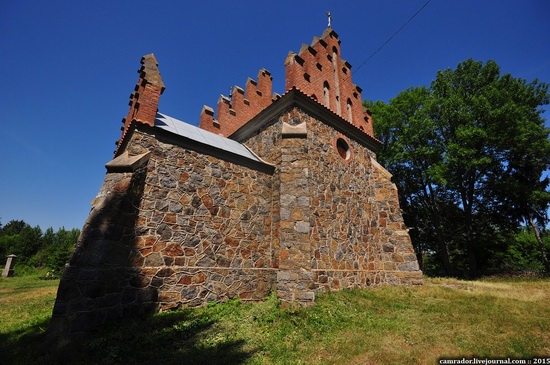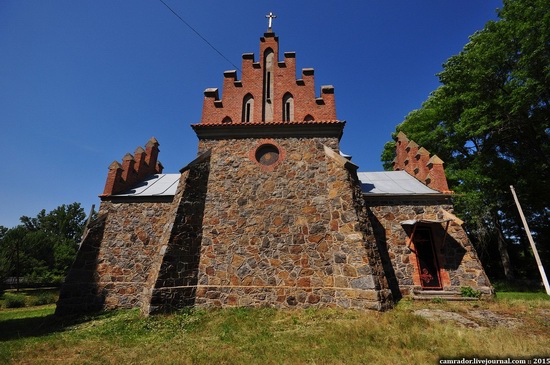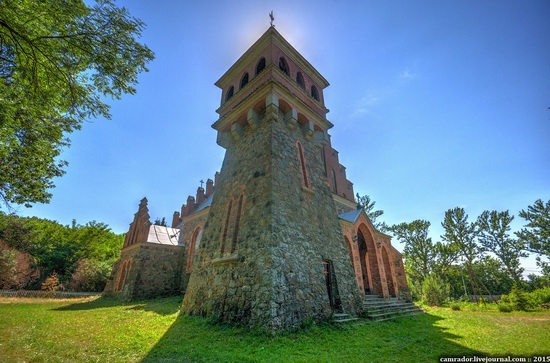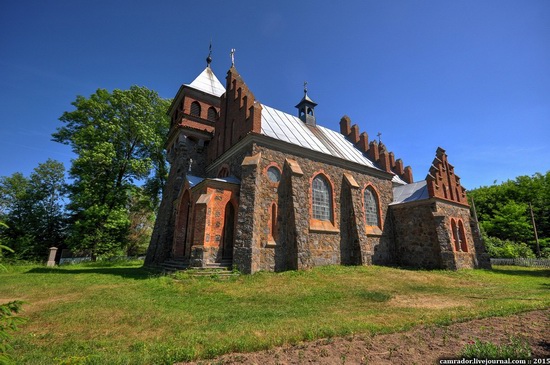 Tags: church · Zhitomir oblast
<< Morning in Ukraine can be surprisingly colorful
2 comments