The construction of the "electric cable railway" connecting Mikhailovskaya Mountain and Borichev Tok in Kiev began in 1903 and ended in the spring of 1905. According to the initial project the length of the railway was 250 meters, but because it was impossible to take down one lower private house the construction was limited to 200 meters.
The equipment of the cable cars was made in Switzerland, which had extensive experience in building cable cars. Both cars had a capacity of 70 passengers and moved up and down at a speed of two meters per second. May 8, 1905 the railway was opened and the carriage of passengers started.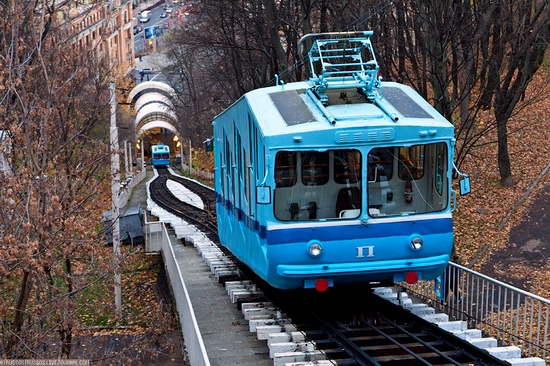 Opening hours: 6:00 to 23:00. The difference in elevation between stations is 75 meters, the length of the route is 222 meters, the slope: 18-20 degrees. Photos by russos.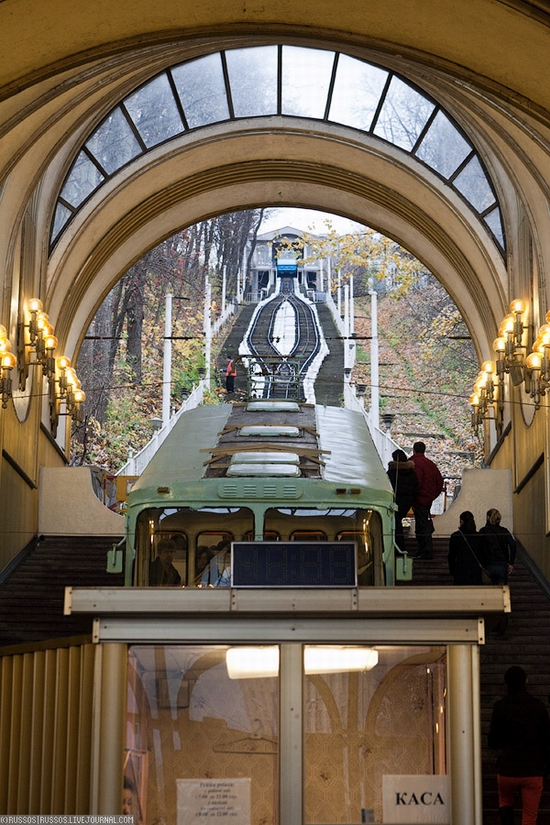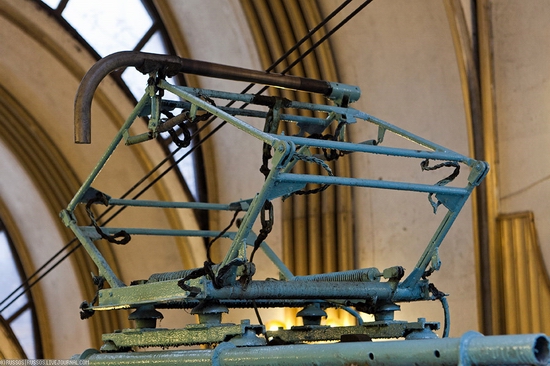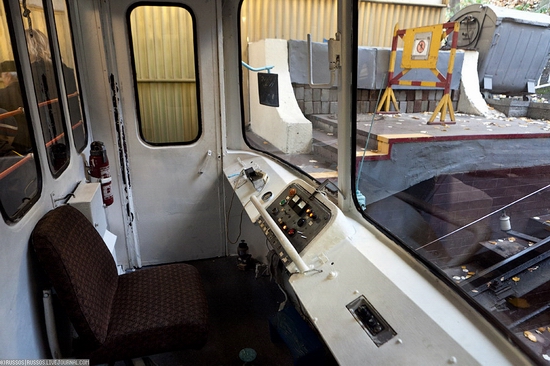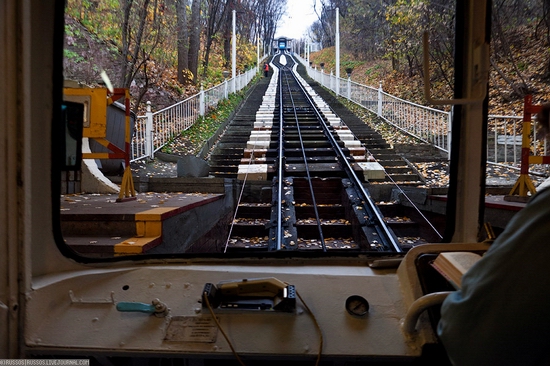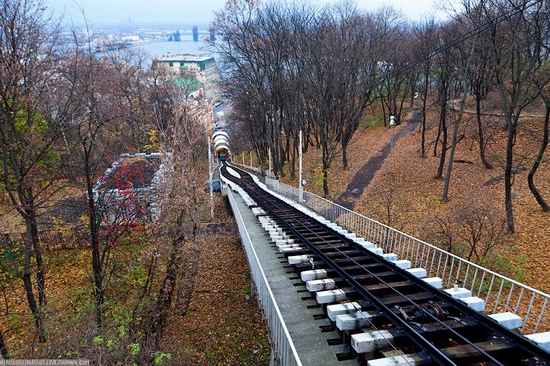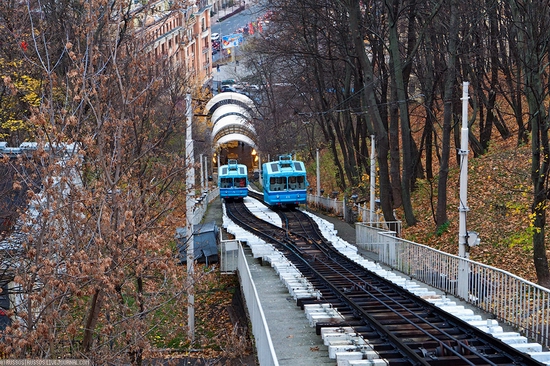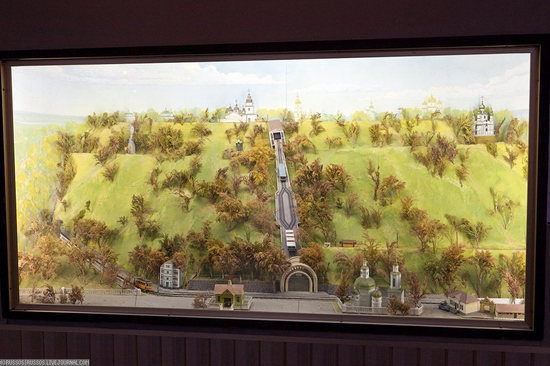 Tags: Kiev city
<< The sightseeings of Lviv city
No comments yet.