The beach located close to Sevastopol between the Blue Bay and the Beacon (Chersonese Cape) is known for unusual stone panels. You can see various figures of animals carved on massive stone slab.
The authors are guys from Sevastopol living in another city now, but every summer they return to the place and continue their work for a month or two. Photos by aquatek-filips.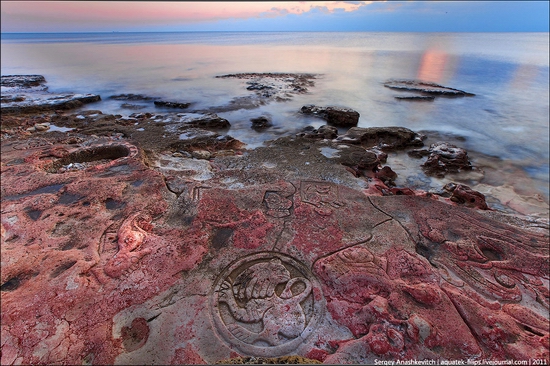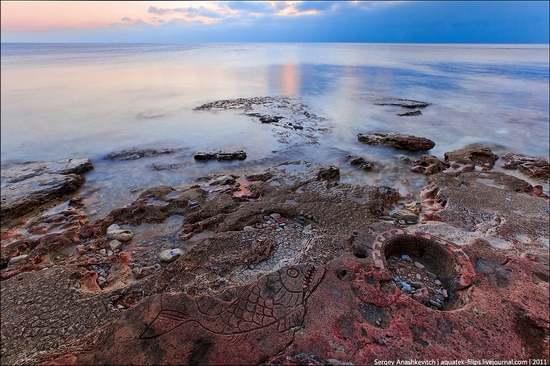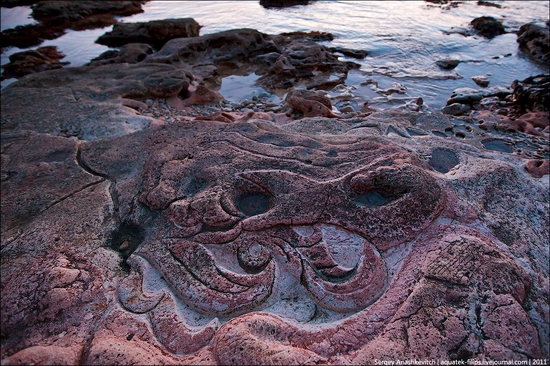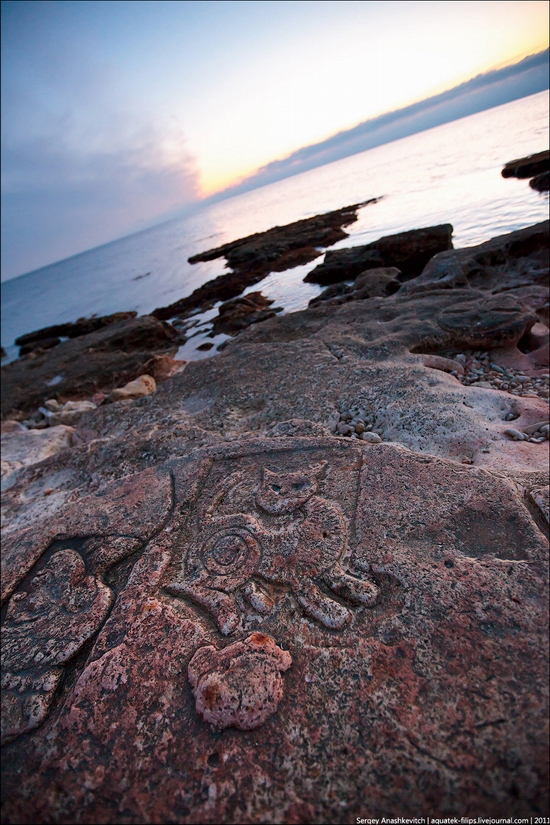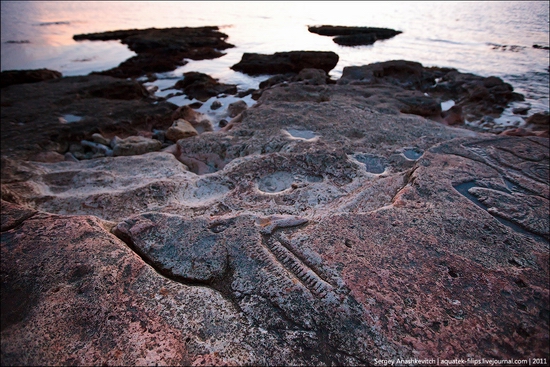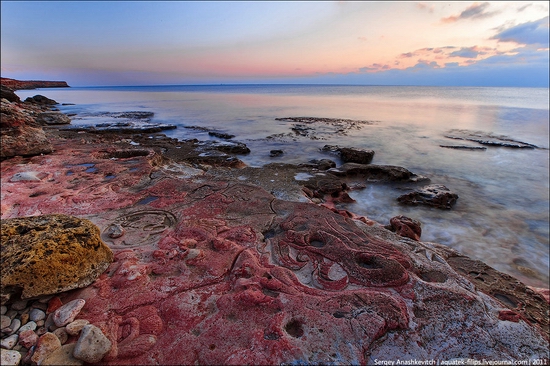 Tags: Sevastopol city
<< Kiev electric cable railway
No comments yet.