Navy Day is one of the most favorite holidays in Sevastopol. Thousands of people literally occupy every possible place to watch the water area of the bay, where the parade and show of naval forces take place.
This year's celebration of Navy Day was held on July 29 and was joint. From 2011 the Ukrainian Navy Day is celebrated on the same date as the Russian Navy Day.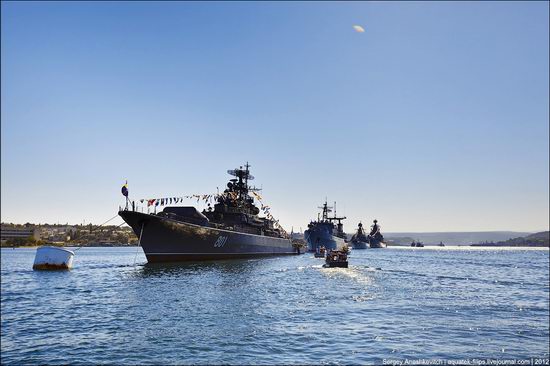 More than 30 Russian and Ukrainian warships and auxiliary vessels, 30 combat vehicles and more than three thousand troops took part in a joint parade of Russian Black Sea Fleet and Naval Forces of Ukraine.
The following photos of the warships were taken July 26 during the dress rehearsal of the parade by aquatek-filips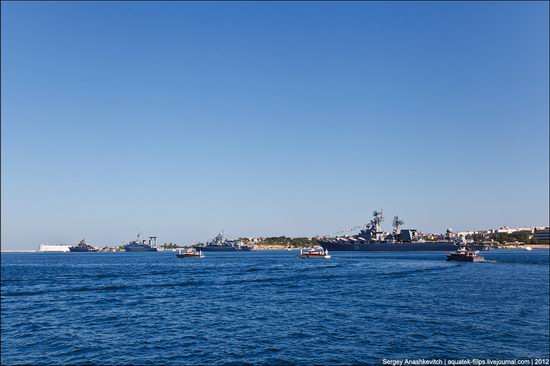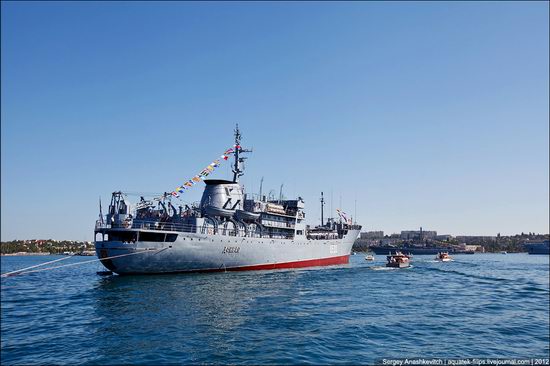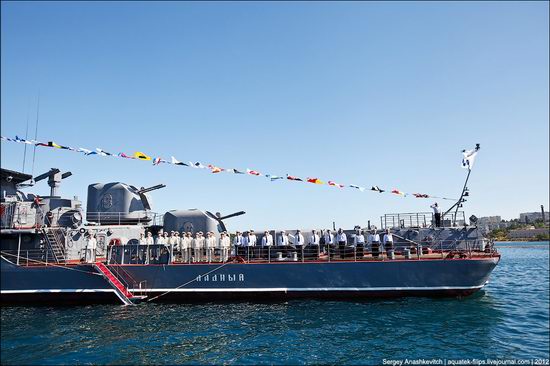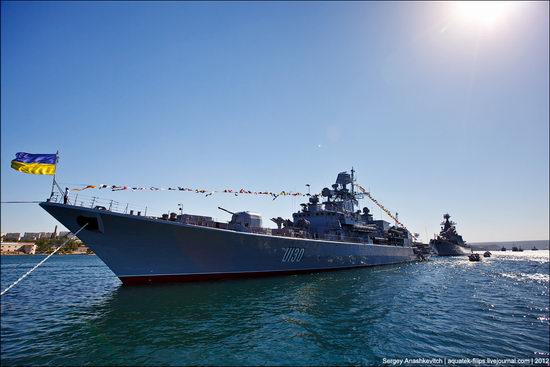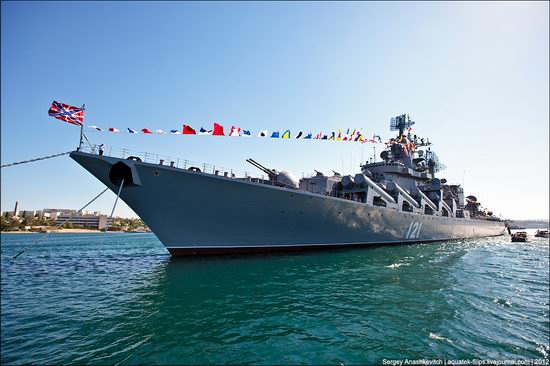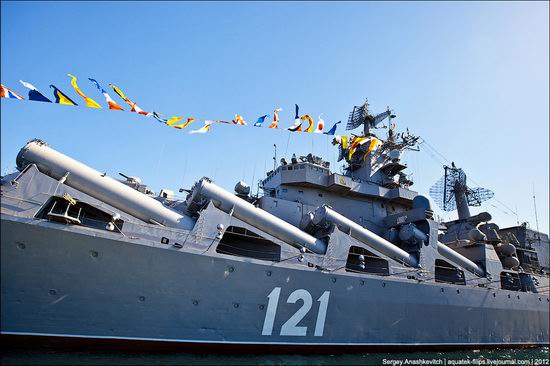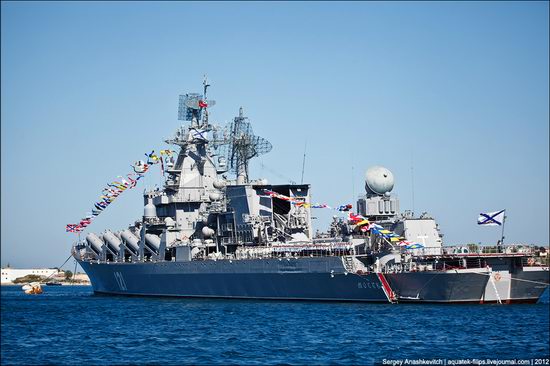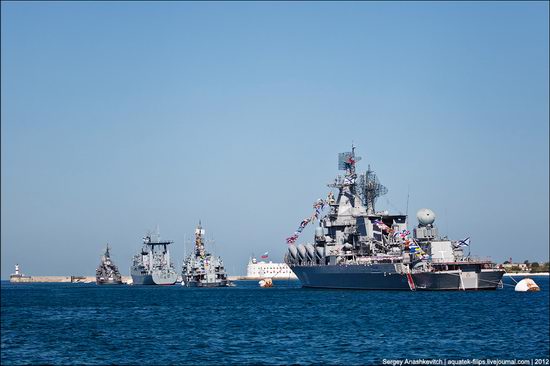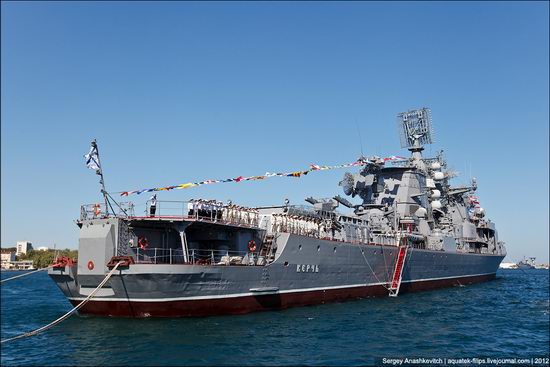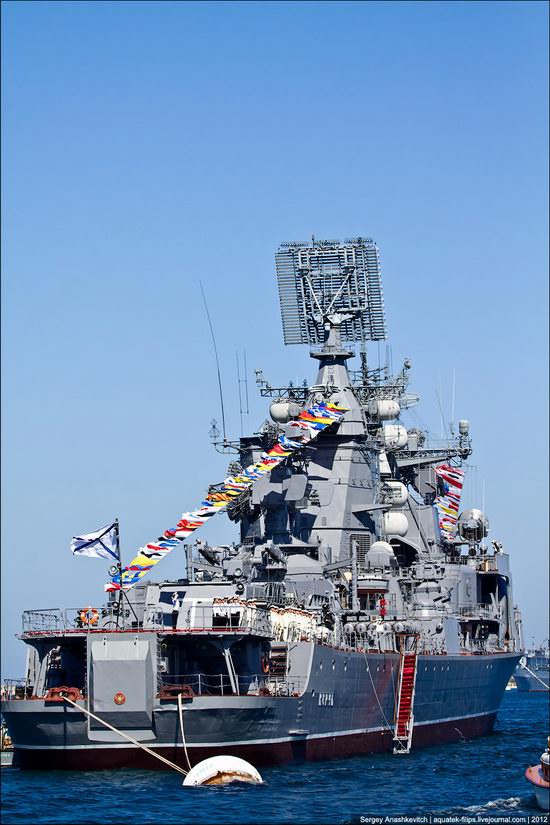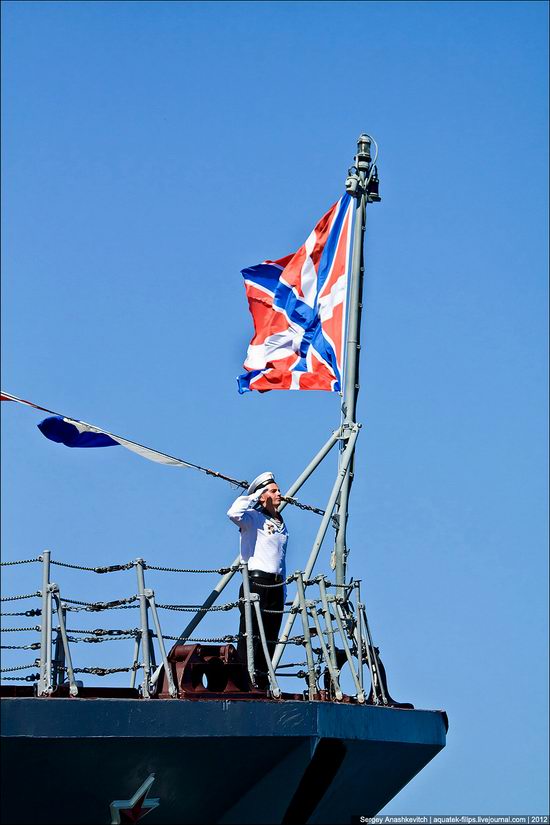 And here are the photos of the parade taken July 29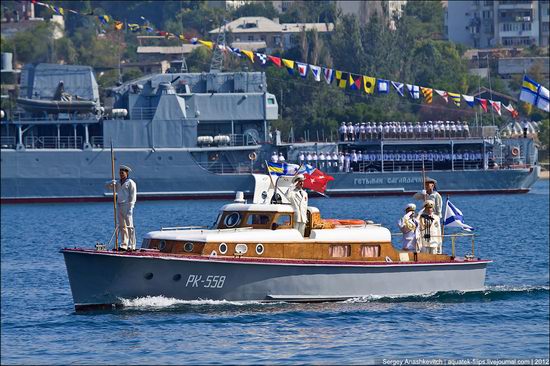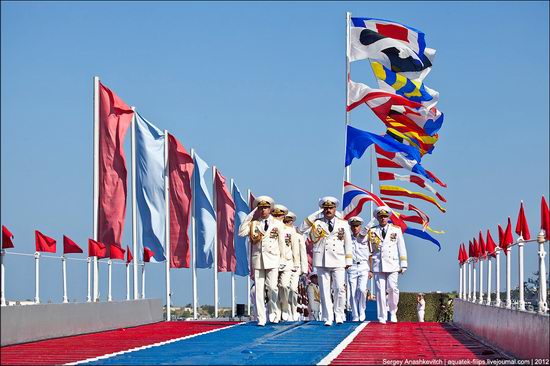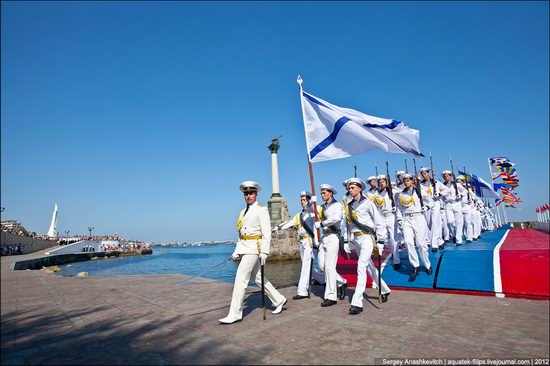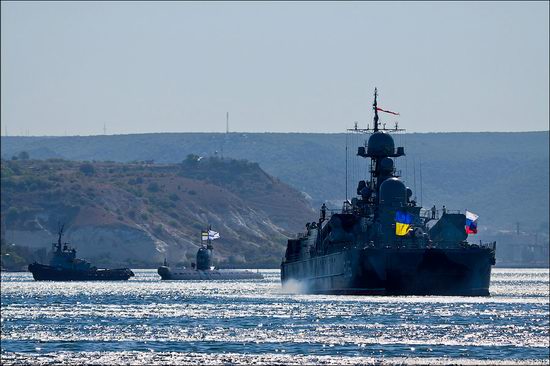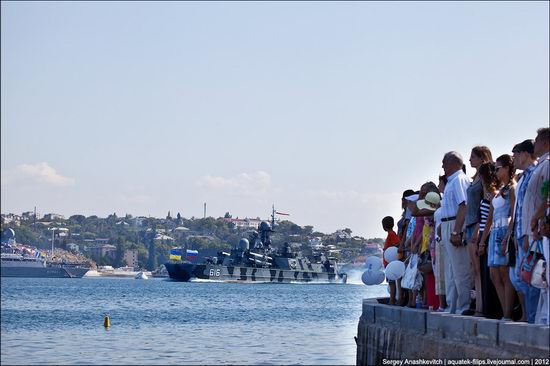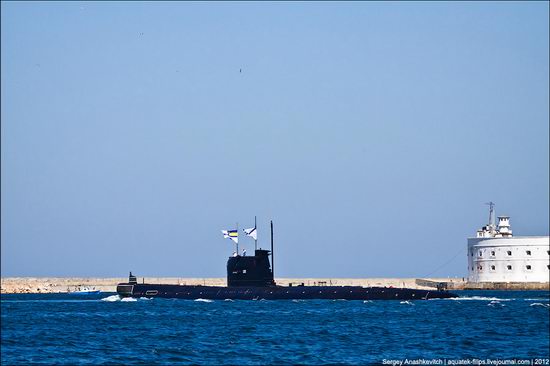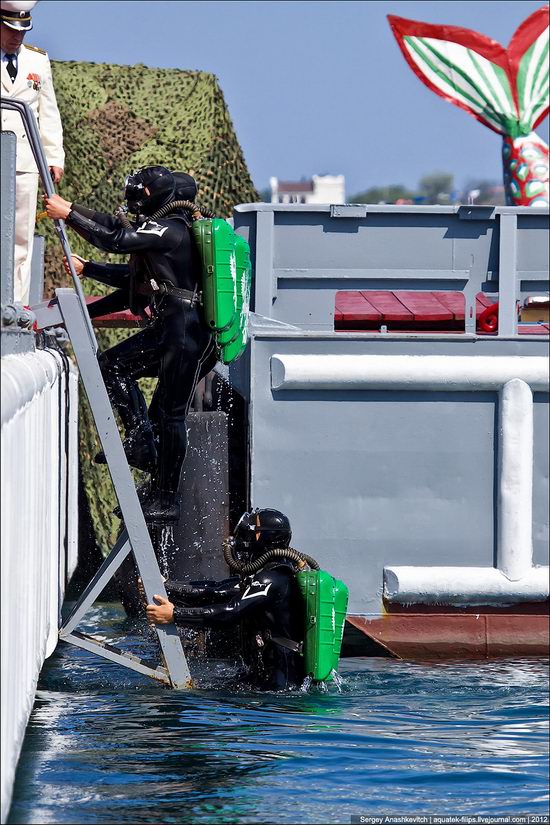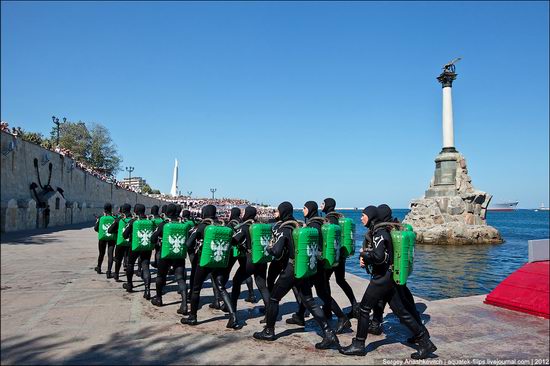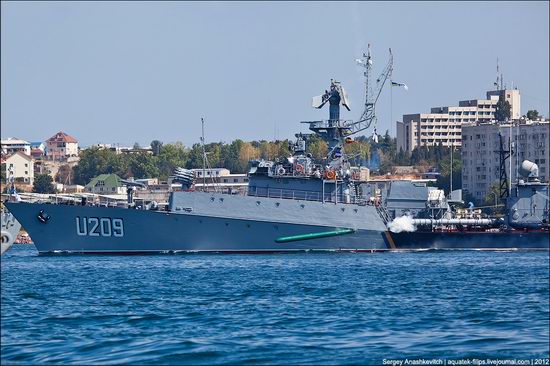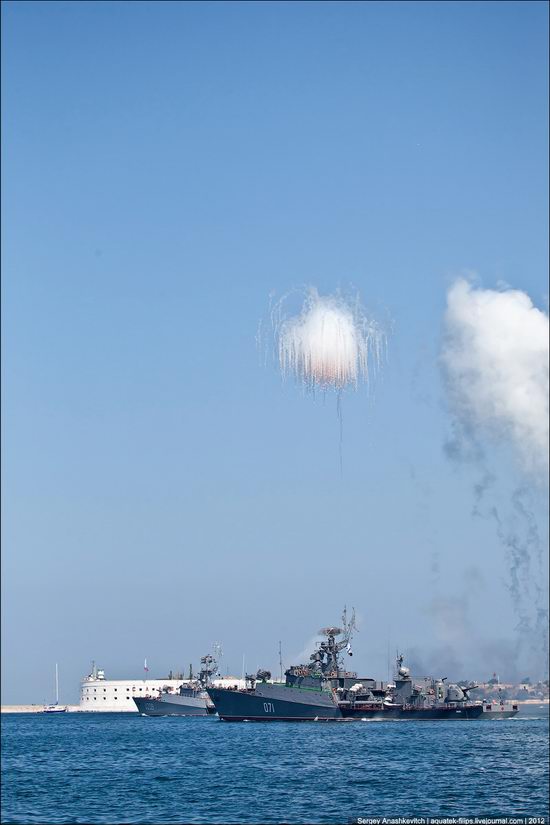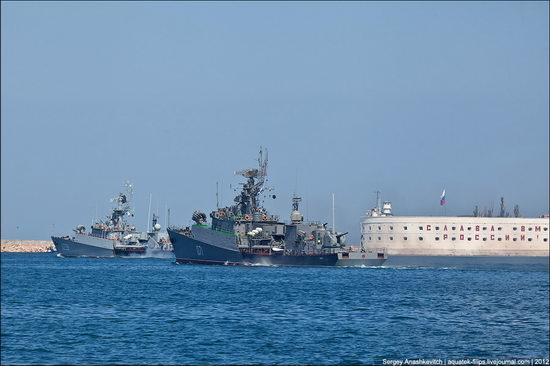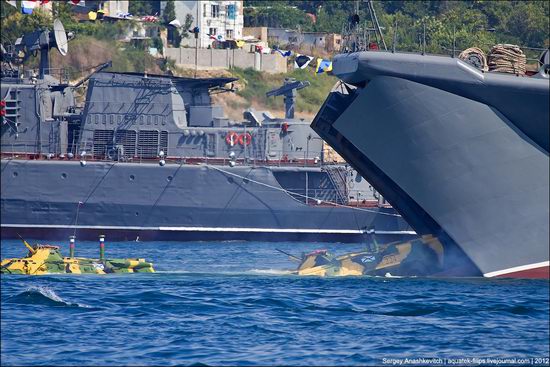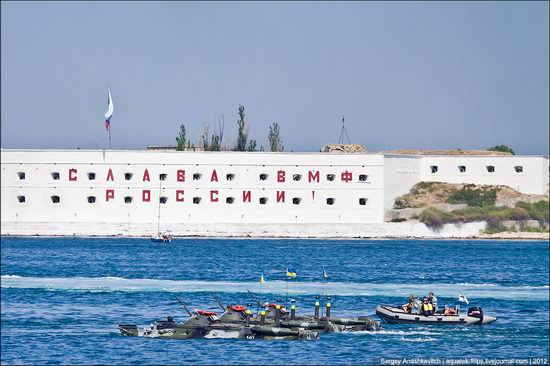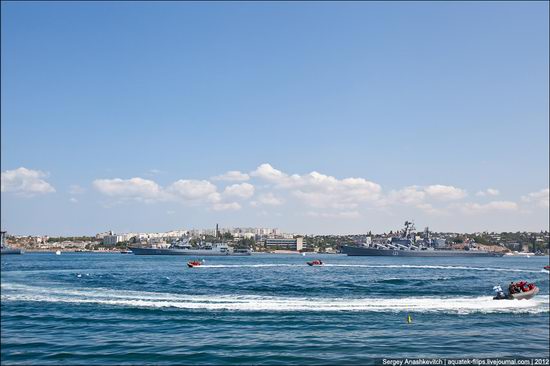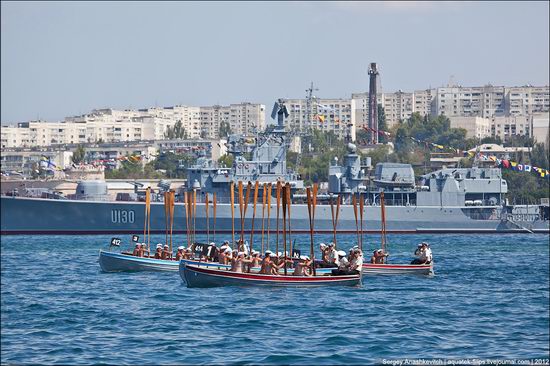 Tags: Sevastopol city
<< Folk Instruments Orchestra of Kamenets-Podolskiy University
No comments yet.