Are you going to vacation in Ukraine? If you are planning on traveling to the country, it is important that you learn and pay attention to the laws there. Indeed, they are likely to be different from some in your native country. After all, the last thing you want to do is get in trouble when you are on holiday.
In particular, a popular question that a lot of people ask is; is gambling legal in Ukraine? This is an activity that has become very popular in recent years and particularly online. So, if this is something that you enjoy, you want to learn about what the laws say in Ukraine. Let's take a closer look.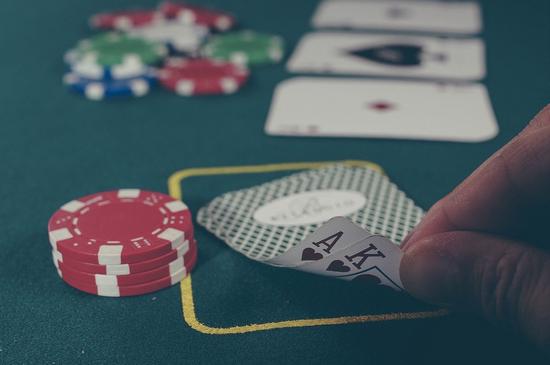 Laws in Surrounding Countries
If you are traveling around Europe, you may want to know about laws concerning gambling in surrounding countries. Again, this is going to ensure that you remain within the law and do not get into any trouble. For instance, consider Belarus, the neighbor of Ukraine. They do have casinos that you can visit but they have to have a license. However, online gambling is prohibited in the country. But, if you go to Latvia, online gambling is permitted there. For example, you can play at kazinoonline.com. In Lithuania, you will find that gambling is legal but you will have to be over 21 if you want to go to a casino.
The Law in Ukraine
Interestingly, for a long time, gambling has been illegal in Ukraine. It is only recently that this has been changed in the country. Namely, the law made gambling forbidden between 2009 and 2020. Originally, it was outlawed after a fire broke out at a gambling hall and there were many deaths. This ban meant that you could not go to casinos or gamble online. But, you were still allowed to play the lottery.
It was not until 14th July 2020 that Ukraine legalized gambling in the country. Indeed, this was set out in regulations and there were some restrictions in place. For example, you have to be 21 in order to gamble. This is something to remember if you are planning to travel here as a tourist.
A lot of people cannot decide whether they want to gamble at land casinos or online. Indeed, there are benefits to both options. But, something to note is that casinos in Ukraine will only be located in hotels. The good thing about playing online is that you do not need to travel to these hotels and gambling can be enjoyed from any location. Thus, it is not going to limit your travel plans in any way and it is something you can enjoy in the evenings.
Carrying out gambling is allowed exclusively on the territory of special gambling zones. For casinos in Kyiv, such gambling zones are 5-star hotels with at least 150 rooms. In other localities, 4 and 5-star hotels with at least 100 rooms are considered a play area. A country recreation complex can also be a gambling area with a total area of 10,000 sq. m.
To Summarize
If you are going to Ukraine for a vacation, you are going to be able to gamble in hotel-based casinos. In addition, you are able to gamble online. A lot of the countries surrounding Ukraine also allow you to enjoy gambling, but it is important to brush up on the rules first.
Tags: No tags
<< Defensive Catholic Church of the Heart of Jesus in Bene
No comments yet.