Kaminne Selo (literally meaning "stone village") is one of the little-known interesting places in Ukraine – several hectares of forest on which large boulders are scattered.
A lot of these stones resemble rural houses, there is a "square" with a "school", and even a "church". Most tourists visit a stone with "footprints of God", there is a special ladder attached to it. Photos by: nastya_paw.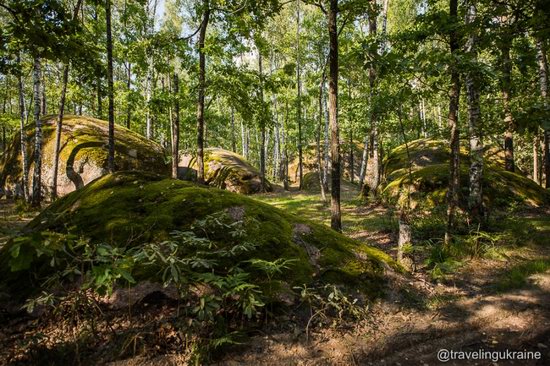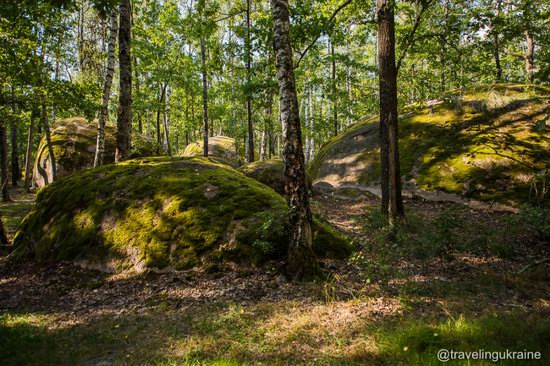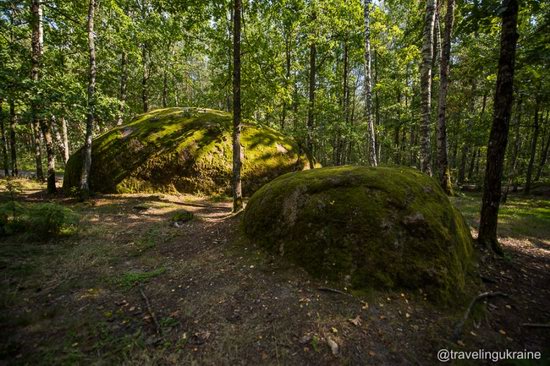 This natural monument is located near the village of Rudnya-Zamyslovytska in the Olevsky district of the Zhytomyr region. Kaminne Selo on Google Maps.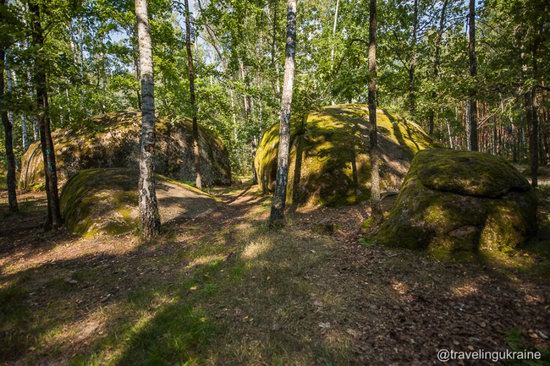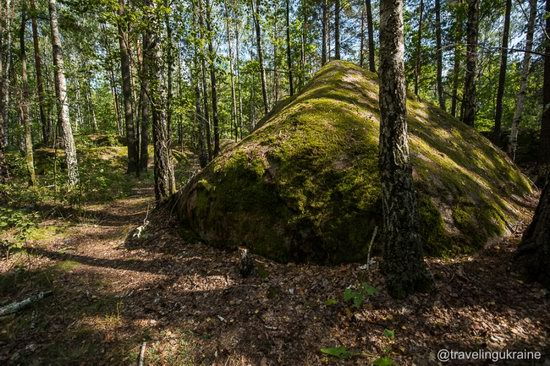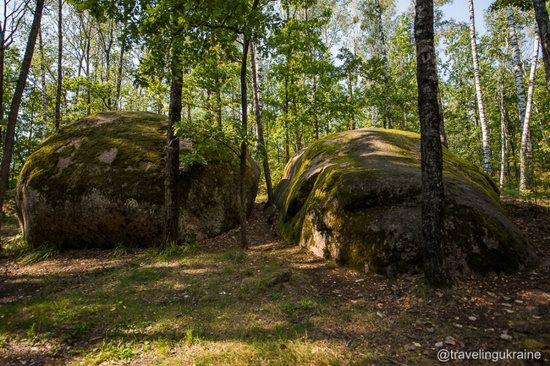 There are two main hypotheses of the formation of this geological monument. According to one, these boulders were brought here by a glacier, on the other – they are the remains of ancient mountains naked by a glacier from soil layers.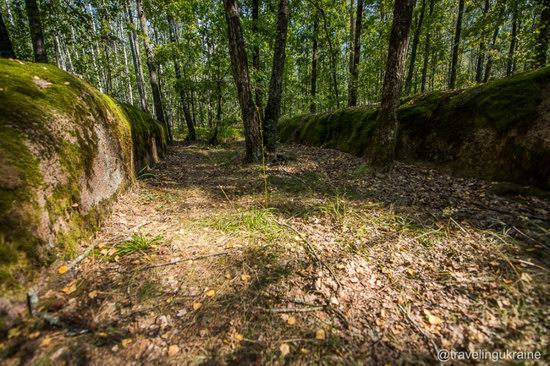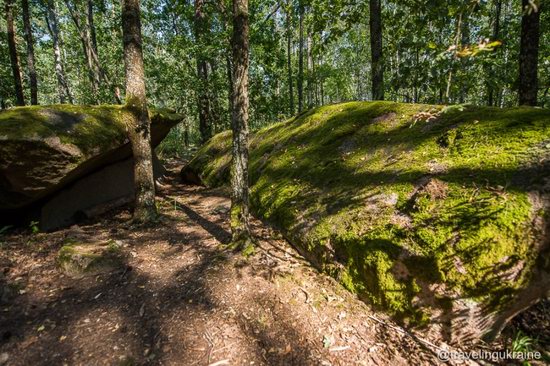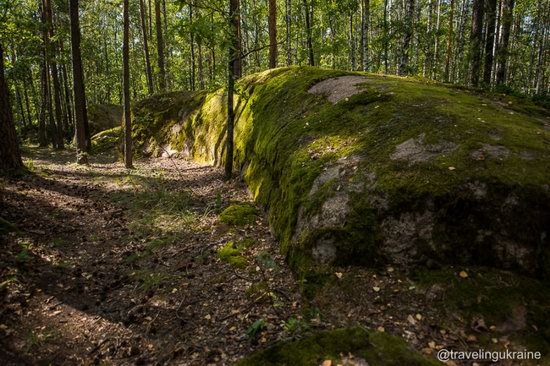 Numerous legends and beliefs of local residents are connected with this place. There is no infrastructure near Kaminne Selo, take water and food with you. Also, mobile communications may not work here.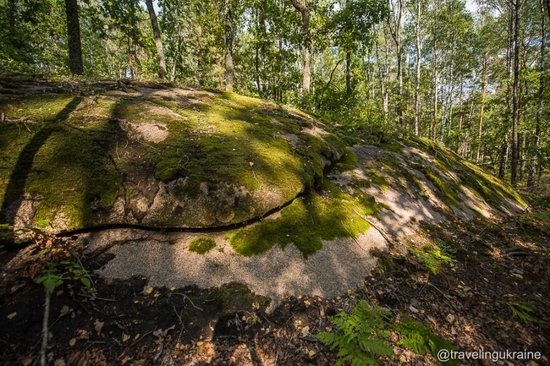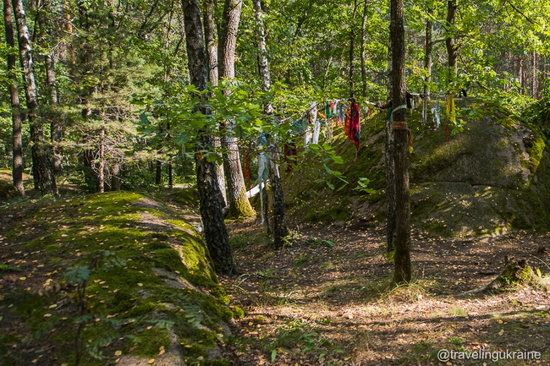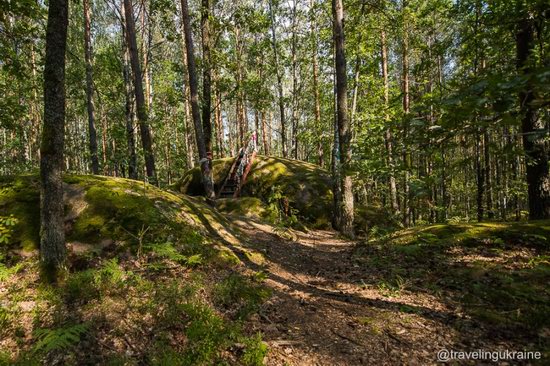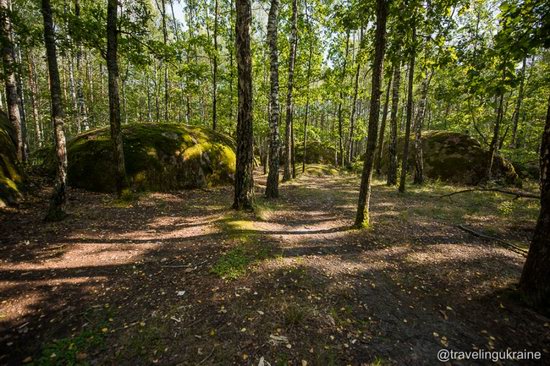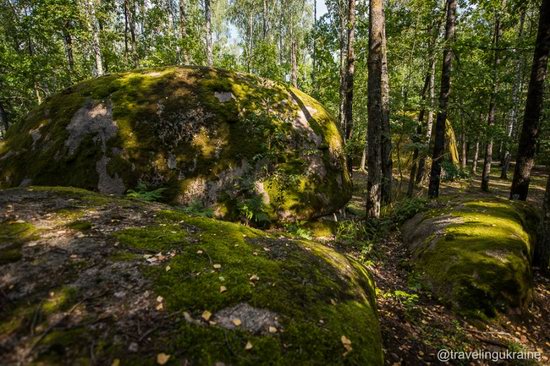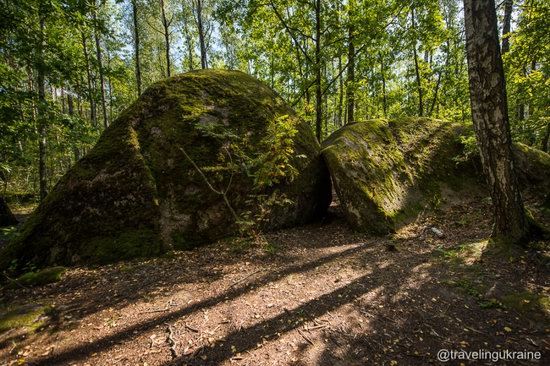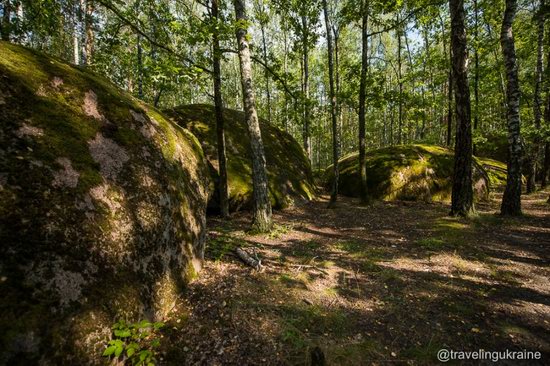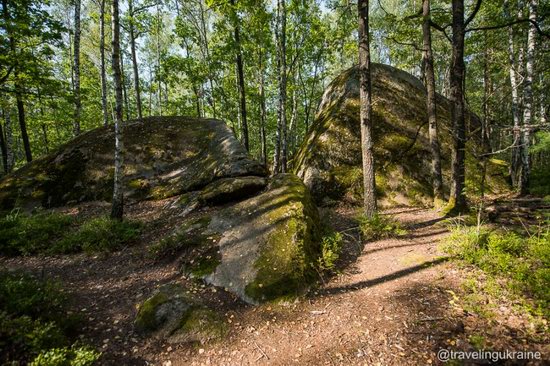 Tags: Zhitomir oblast
<< Museum of Engineering in Zaporozhye
No comments yet.