The great outdoors is an exciting place to be. Most people who are stuck indoors have found ways to stay entertained. One example is exploring Gclub, an e-gaming platform where visitors can play games and win cash.
While outdoor options are limited, let's take a look at tourist spots so you can plan your next trip. Among the best destinations is Ukraine, a European country with some of the most scenic spots in the world. It offers a multitude of breathtaking views and spectacular landscapes.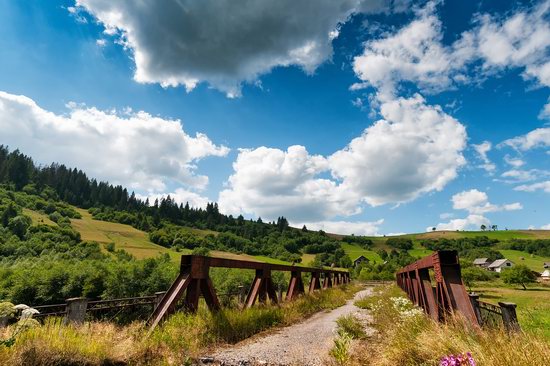 Ukraine attracts millions of tourists annually. Rich with glorious mountains, heavenly waterfalls, and scenic lakes, Ukraine is a top choice for anyone who wants to escape the hustle and bustle of city living. Here's a preview of the best landscapes in Ukraine.
Carpathian Mountains Region
The Carpathian Mountains span across Europe and are home to a variety of ski resorts. This region is ideal for anyone who enjoys camping in chilly climates. This mountain range is also endowed with natural landscapes perfect for hikers and waterfalls for daring cliff divers and white-water rafters.
Carpathian National Nature Park
Picture a countryside straight out of a children's book. That's Carpathian National Nature Park, where valleys and natural springs come to life. The Carpathian National Nature Park offers both experienced hikers and rookies a variety of hiking routes from the lowest point at 500 meters to the highest at 2,000 meters.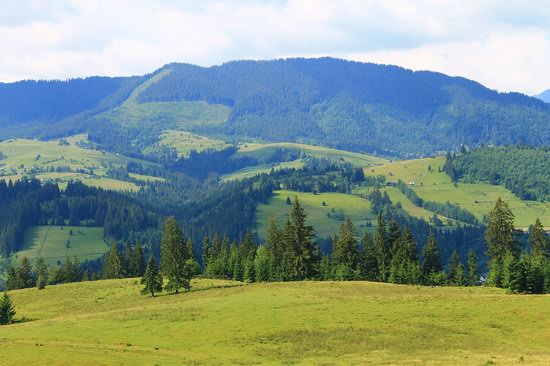 Azov Coast
If you're a fan of warmer landscapes, you'll be pleased to know Ukraine hosts great beaches. The Azov Coast features pristine waters with soft, feathery, almost white sand.
The beaches attract both Ukrainian locals and foreigners alike. Small villages stand near the coastline, which makes Azov Coast easily accessible.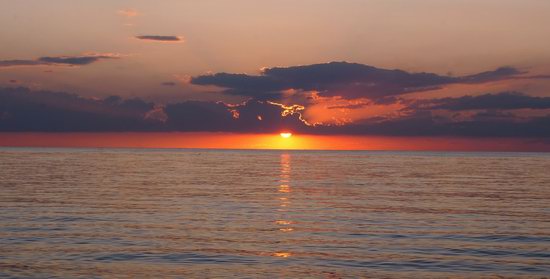 Kamianets-Podilskyi
Many know Ukraine for its majestic castles, one of which sits on Kamianets-Podilskyi, an idyllic town west of the country. This medieval fortress treats travelers to a breathtaking view of lush tree canopies.
The castle is a notable landmark that hosts attractions such as the local annual International Military-Historical Festival. There, locals and foreigners can partake in ethnic musical festivals, local shows, and friendly competitions.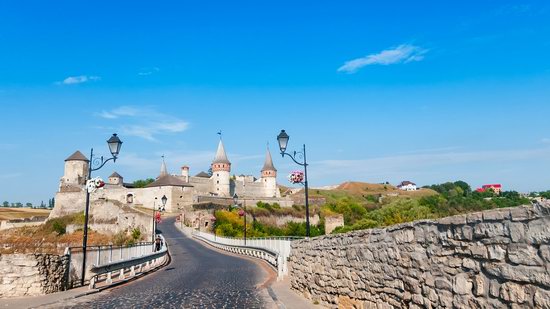 The Dnieper River
The Dnieper River, one of Europe's main waterways, flows through Ukraine to the Black Sea. River tours through the city are popular attractions. The skyline features a harmonious blend of modern cityscape and rich, natural landscapes. Cruising during late afternoon offers a stunning view of the sun setting in the Ukrainian horizon.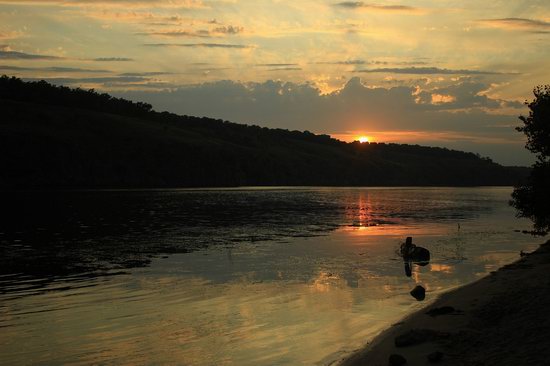 Shypit Waterfall
This popular Ukrainian tourist attraction is a sight to behold in any season. Stand far enough from the waterfall, and you'll hear something akin to someone whispering, which is one of the many mysteries attributed to Shypit waterfall.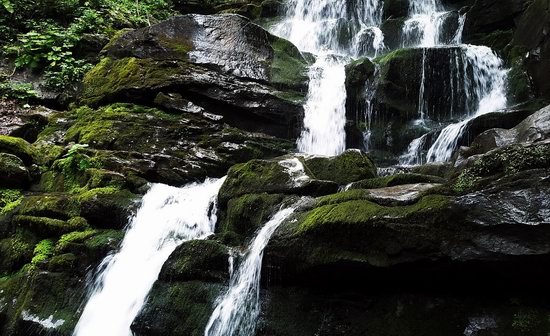 Conclusion
The Ukrainian landscapes above are only a few of the natural wonders Ukraine has to offer. Ukraine's many lush natural landscapes provide a unique experience for those who want to attune with nature.
And if you need a break from planning your Ukraine adventures, Gclub's gaming offers a nice in-home getaway.
Tags: No tags
<< Wooden Church of the Transfiguration in Pidhaitsi
1 comment