School breaks are a perfect opportunity for students to explore new places and create unforgettable memories. Ukraine is a country full of rich history, stunning landscapes, and vibrant culture that has been gaining more and more attention in recent years.
Located in Eastern Europe, Ukraine has a fascinating history, a unique culture, and a strong tradition of education that make it an ideal destination for students looking to broaden their horizons and learn something new.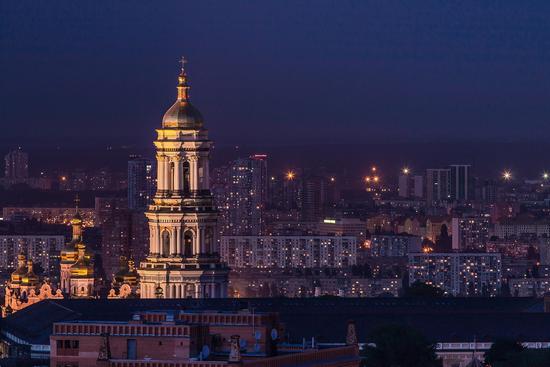 As exciting as traveling can be, it's important to balance it with your academic responsibilities. If you're worried about falling behind on your schoolwork while you're away, there's no need to panic. There are plenty of paper writing services that can help you free up some time so you can fully enjoy your travels. With a simple search for "do my paper," you can find reliable and affordable services that can help you with essays, research papers, and other assignments.
These services can give you the peace of mind you need to fully immerse yourself in the experience of traveling. You will know that your academic obligations are being taken care of. So, don't let schoolwork hold you back from exploring Ukraine, and take advantage of the resources available to you.
In this article, we will explore 10 places in Ukraine that students should visit during their school breaks. We will also share some interesting facts about Ukraine that students might find fascinating during their travels. Whether you like learning about the past, discovering new cultures, or seeing beautiful landscapes, Ukraine has something you will enjoy.
14 Interesting Facts About Ukraine
Students might find them fascinating during their travels:
1. Ukraine is the second largest country in Europe. Its total area spans more than 600,000 square kilometers.
2. The official language is Ukrainian, which is spoken by about 67% of the population.
3. Ukraine has a rich cultural heritage, with traditional folk music, dance, and art dating back centuries.
4. The Ukrainian flag is blue and yellow, representing the sky and fields of wheat, respectively.
5. Ukraine has a diverse landscape that includes the Carpathian Mountains, the Black Sea coast, and the fertile plains of the central region.
6. Kyiv is one of the oldest cities in Europe, with a history that dates back over 1,500 years.
7. Ukraine is known for its delicious cuisine, which includes dishes like borscht (beet soup), varenyky (dumplings), and salo (pork fat).
8. Ukraine has a strong tradition of education. Many world-renowned universities are located in the country.
9. Chornobyl, the site of the nuclear disaster in 1986, is now a popular tourist destination for those interested in learning about the disaster and its aftermath.
10. Ukraine has produced many famous people. Writer Nikolai Gogol, composer Sergei Prokofiev, and boxer Vitali Klitschko were born in Ukraine.
11. Ukraine is home to the world's deepest subway station, Arsenalna, which is located in Kyiv and is 105 meters deep.
12. Lviv, a city in western Ukraine, has one of the best-preserved medieval old towns in Europe and is a UNESCO World Heritage site.
13. The world's largest aircraft, the Antonov An-225 Mriya (recently demolished during the Russian offensive), was designed and built in Ukraine.
14. Ukraine has a strong tradition of folk art. It includes intricate and colorful embroidery patterns, wood carvings, and ceramics.
These facts are just a small sample of the many fascinating things students can learn about Ukraine during their travels. Whether it's exploring historic landmarks, trying new foods, or meeting friendly locals, Ukraine has something for everyone.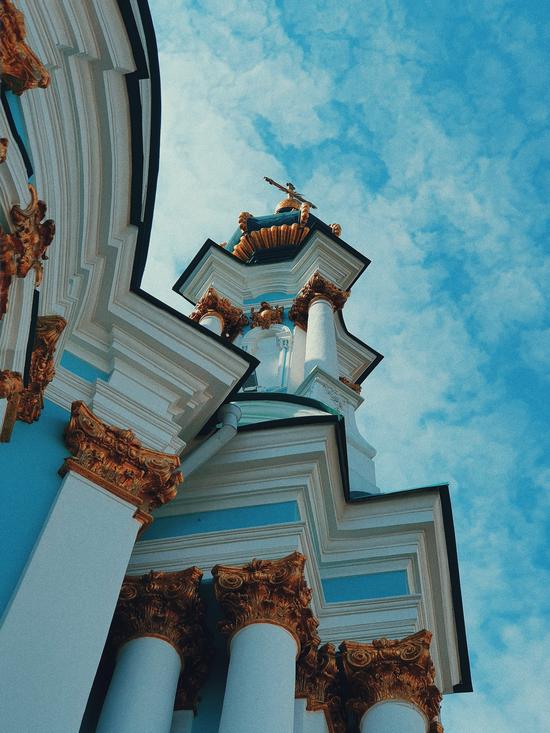 10 places in Ukraine You Need to Visit During Your Break:
1. Kyiv
The capital of Ukraine is a bustling city with a rich history and culture. It is home to many historical landmarks, such as St. Sophia's Cathedral, the Kyiv Pechersk Lavra, and Independence Square. Take a stroll along Khreshchatyk Street and enjoy the vibrant atmosphere of the city.
2. Lviv
Known as the cultural capital of Ukraine, Lviv is a beautiful city with stunning architecture and vibrant cafes. It is a great place to explore the history of Ukraine and enjoy traditional Ukrainian cuisine.
3. Odesa
Located on the Black Sea coast, Odesa is a popular tourist destination for its beautiful beaches and lively nightlife. Visit the Potemkin Steps, the Odesa Opera and Ballet Theater, and the Privoz Market for an authentic Odesa experience.
4. The Pink Lake
Lake Lemuria, or pink lake as the locals call it, is situated in the southern part of the country, near the Black sea. The lake is famous for its distinct color because of the specific algae that populates the basin. The water has high salt content which makes the spot a popular therapeutic destination.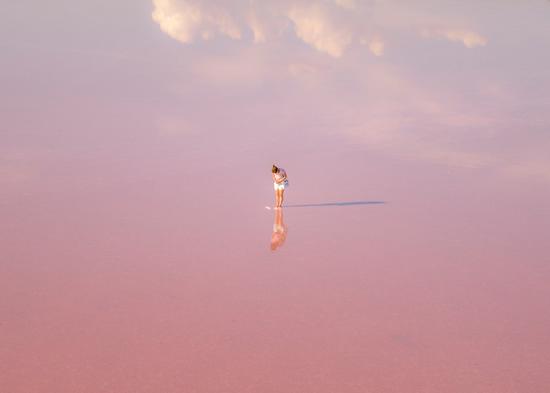 5. Chornobyl
Although it may seem like an unusual tourist destination, Chornobyl offers a unique opportunity to learn about one of the most catastrophic nuclear disasters in history. Take a guided tour and visit the abandoned town of Pripyat and the Chornobyl Exclusion Zone.
6. Carpathian Mountains
The Carpathian Mountains offer breathtaking landscapes and a perfect escape from the city. Go hiking, skiing, or just relax in the picturesque surroundings.
7. Kamianets-Podilskyi
In this really old city, you can find the Kamianets-Podilskyi Castle, which is one of the prettiest castles in Ukraine. Take a stroll around the old town and see all the amazing buildings and learn about the culture.
8. Kharkiv
Kharkiv is the second-largest city in Ukraine and is known for its vibrant student population. Visit Freedom Square, the Kharkiv Opera House, and Gorky Park for a fun-filled day.
9. Dnipro
Located on the banks of the Dnipro River, this city is home to many historical landmarks. Monastery Island, the Preobrazhensky Cathedral, and the Taras Shevchenko Park are located there. Take a boat tour along the river and enjoy the stunning views.
10. Sofiyivsky Park
This beautiful park is located in the city of Uman and is a perfect place for a picnic or a romantic walk. It features a stunning landscape design and many fountains, bridges, and statues.
In Conclusion
Ukraine is a country full of wonders and hidden gems that every student should experience at least once in their lifetime. From the lively cities to the serene countryside, Ukraine has a lot to offer, and every destination on this list is a must-visit. With its rich history, vibrant culture, and welcoming locals, Ukraine is a destination that will stay with you long after you've returned home.
So, whether you're traveling alone, with friends, or as part of a school trip, Ukraine is a destination that should be on your list.
Tags: No tags
<< 5 Times Ukraine's Fight for Freedom Depended on Students
No comments yet.