College students have always been the driving force of progress. Representing the younger generation, they have multiple times changed the history of humanity to build a better and brighter future for themselves.
Their schedules might be packed. Indeed, due to a hefty academic load, they tend to spend nearly 100% of their time studying and doing homework. However, they never stay away when there is a fight for something that matters to them. They find ways to take care of their academic matters. Now, for example, they can just say, "I want to pay to do my paper," and get professional help with their tasks. This way, they get enough time to stand up for important things. And that's why they always seem to be there when major changes occur.
Good examples of these statements are Ukrainian students. Ukraine has a long history of fighting for freedom and independence, and students have often played a crucial role in these struggles. In this article, we will take a walk down memory lane and remember the main examples of times when Ukraine's fight for freedom depended on students.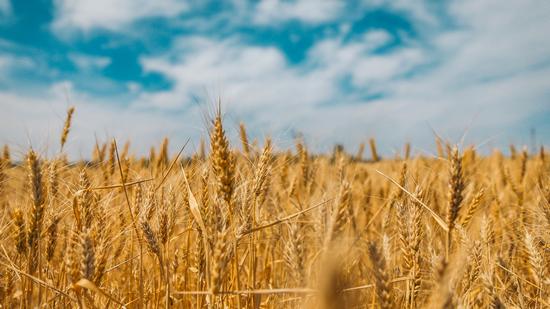 The Ukrainian National Revival in the 19th Century
This tough battle for freedom began at the end of the 18th century. At that time, the territory of modern Ukraine was split between several countries. They included the Austrian Empire, the Kingdom of Hungary, and the Russian Empire.
During this period, Ukrainian students played a key role. They focused on promoting the Ukrainian language and culture, which had been suppressed by the Russian Empire. They organized cultural and educational events and helped establish Ukrainian-language schools and newspapers.
The Ukrainian Revolution of 1917-1921
Also known as the Ukrainian War for Independence, this battle was one of the major events in the country's history. It involved a series of conflicts and riots that resulted in the establishment of a Ukrainian republic.
Students were at the forefront of this revolution too. Its primary aim was to establish an independent Ukrainian state, and a lot depended on the youth. They formed political organizations and fought in the People's Republic's military units to earn their freedom.
The Orange Revolution of 2004
This massive revolution consisted of numerous peaceful protests. The primary aim was to overturn a fraudulent presidential election. This was a massive battle against voter intimidation, electoral fraud, and corruption. All in all, it was a fight for democracy and freedom.
During this event, Ukrainian students played a critical role in the peaceful protest movement. They organized protests, rallies, and sit-ins and used social media and other online tools to coordinate their activities.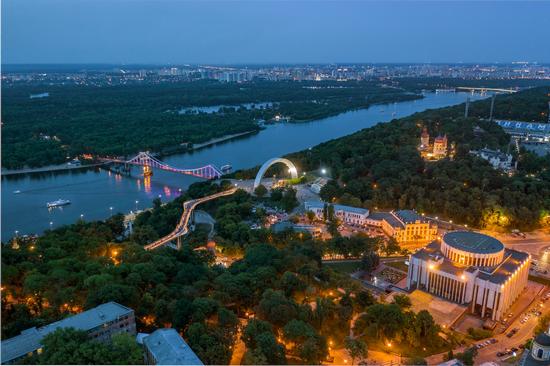 The Euromaidan Protests of 2013-2014
Another massive battle took place in the winter of 2013-2014. At that time, the news about brave Ukrainian youth was spread all over the world. The primary cause of this wave of civil unrest and demonstrations was the sudden decision of that time's President Viktor Yanukovych, not to sign the European Union-Ukraine Association Agreement. This decision caused a massive wave of indignation, especially among young people who shared European values and wanted to see their country follow the same course.
During these protests, Ukrainian students were the primary driving force. Their goal was to overthrow the corrupt and authoritarian government of former President Yanukovych. To achieve it, they organized protests, occupied public spaces, and provided medical and logistical support to the protesters.
The Ongoing War
As a result of the Euromaidan, a long and terrifying war began in the eastern regions of the country. It included the annexation of Crimea. Also, there was a long-lasting armed conflict in Donbas. Eventually, it resulted in the creation of two unrecognized republics – the Donetsk People's Republic and the Luhansk People's Republic. The war in the east continued for 8 long years. Until the Russian Invasion of Ukraine happened on 24 February 2022.
This battle for freedom is still continuing, and students continue to play an important role in the country's defense against Russian aggression. Many have volunteered to serve in the military, while others have organized humanitarian aid efforts for the people affected by the conflict.
The Bottom Line
Overall, Ukrainian students have demonstrated time and time again their commitment to freedom and independence. As you can see, there are plenty of examples of when they took their stance. So we can confidently say that every time there was a struggle in their country, they were at its forefront.
Until today, the country's youth continues showing their bravery and resilience. They fight by every means possible to protect their country and support their people. Either in the army or as volunteers, Ukrainian students are still there, and they are not going to back up. And we have to admit that their endurance and bravery can't help but keep inspiring people all around the world.
Tags: No tags
<< Basilian Monastery and Church of St. Yury in Chervonohrad
No comments yet.