The historical and cultural complex "Castle Radomysl" is a private museum complex located in the town of Radomyshl in the Zhytomyr region, about 100 km from Kiev. It was created by the Ukrainian medical doctor Olga Bogomolets.
"Castle Radomysl" was created in 2007-2011. Its basis is the building of an old mill (1902) built on the remains of an older foundation. Castle Radomysl on Google Maps. Photos by: Sergey Grinkevich.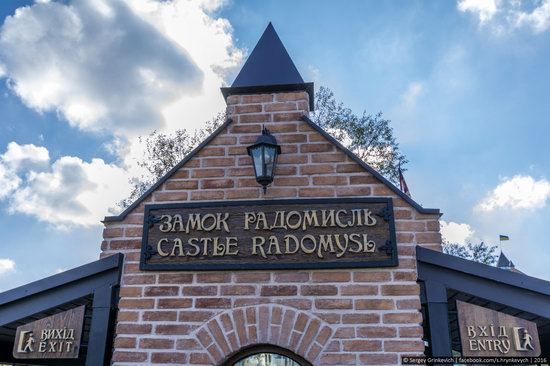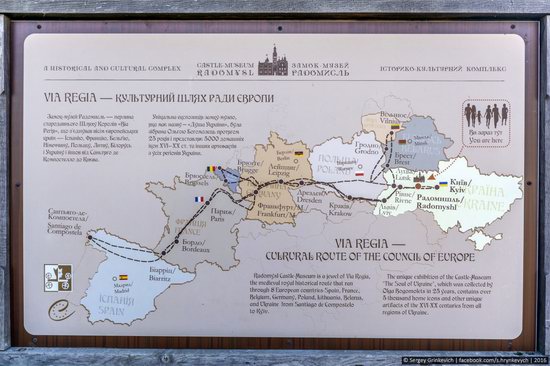 Since the area of the mill is called Papirnya (meaning "paper mill" in Ukrainian), it was concluded that it was the place where Radomyshl paper mill, known from the chronicles, was located. The paper mill was built between 1612 and 1615 years.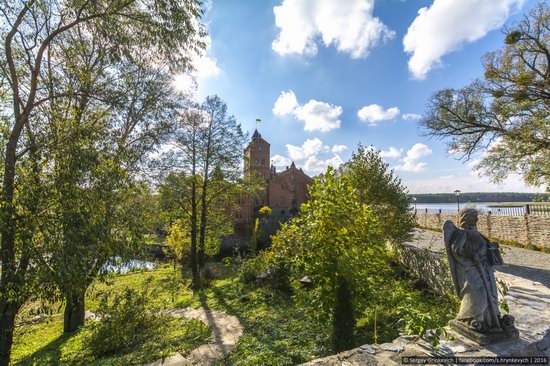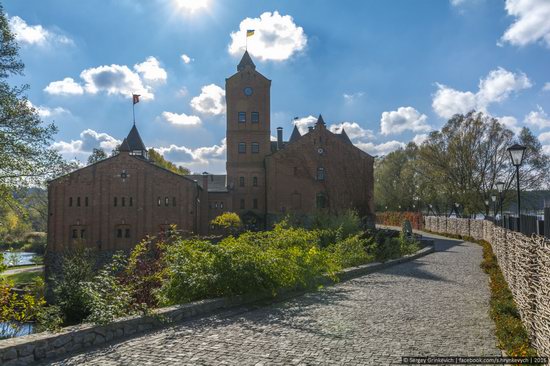 During the restoration, the interiors of the 17th-19th centuries were restored.
Since 2011, this complex is part of the European cultural project Via Regia, founded by the Council of Europe. The purpose of the project is to promote the development of cultural exchange and tourism between European countries.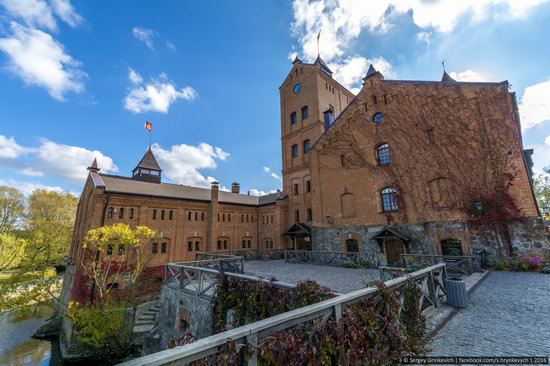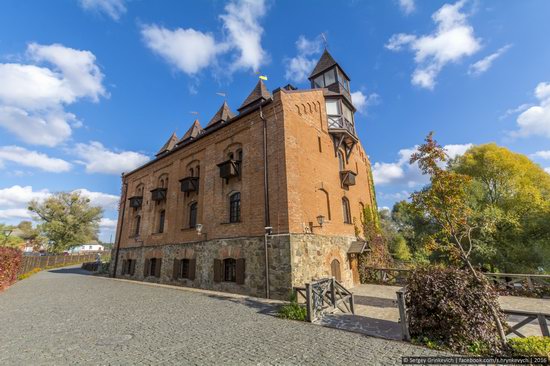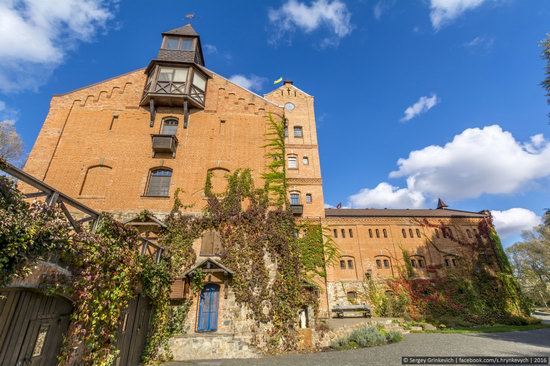 Today, "Castle Radomysl" includes:
Museum of Ukrainian home icons,
Ceremonial Hall,
Concert Hall,
Refectory,
Landscape Park with two waterfalls and islands, rare plants and sculptures of the 17th-19th centuries,
Monument to Elisha Pletenetsky, Archimandrite of Kiev-Pechersk Lavra and the founder of Radomyshl paper mill.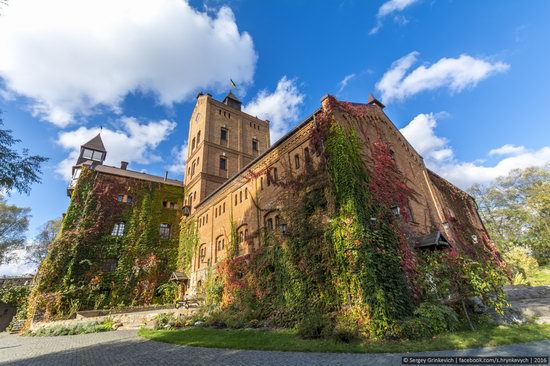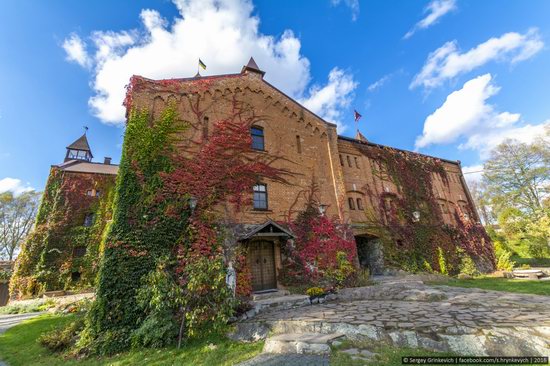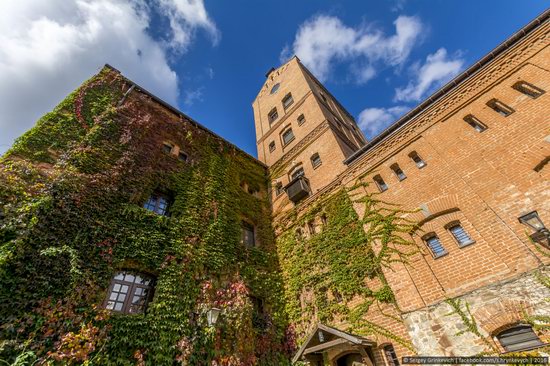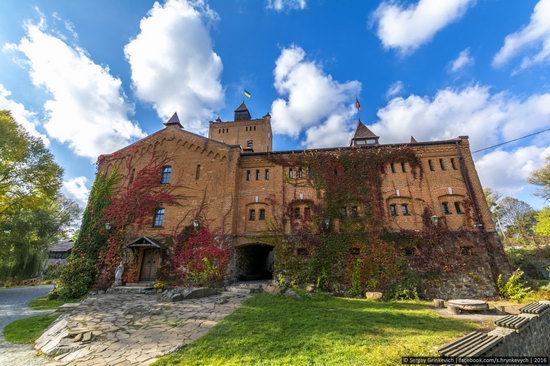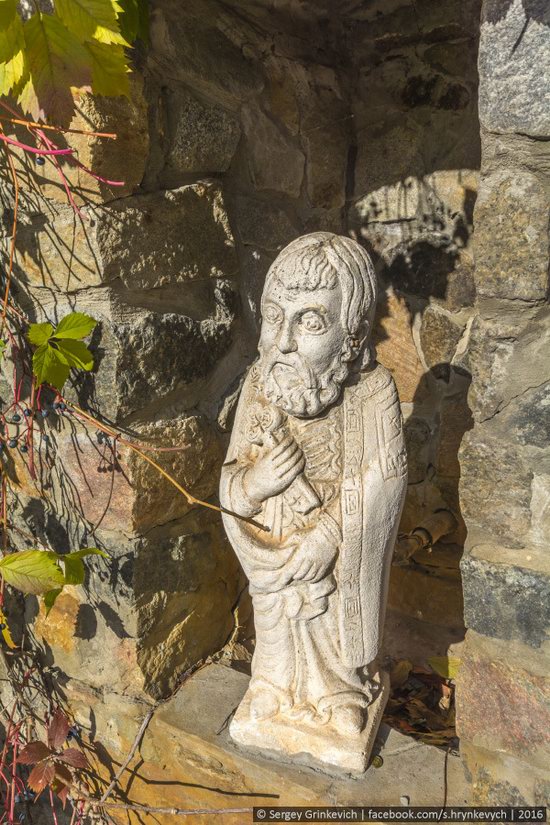 The main attraction of the complex is the only in Europe Museum of Ukrainian home icons. It has more than 5,000 icons and sculptures created in different parts of Ukraine in the 16th-20th centuries.
The museum occupies five halls. One of them – the Ceremonial Hall – is also the place where the state registrations of marriages are held.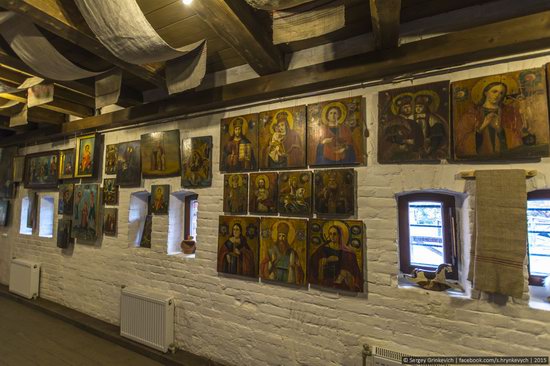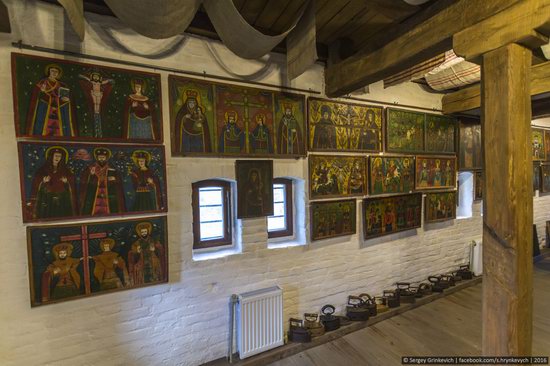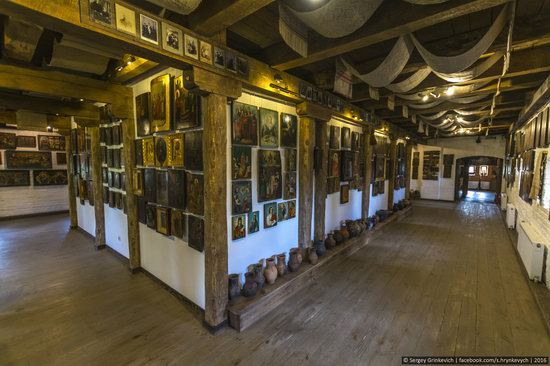 The museum funds of "Castle Radomysl" also have a rich collection of Ukrainian life antiques, a collection of photos of the second half of the 19th – early 20th centuries.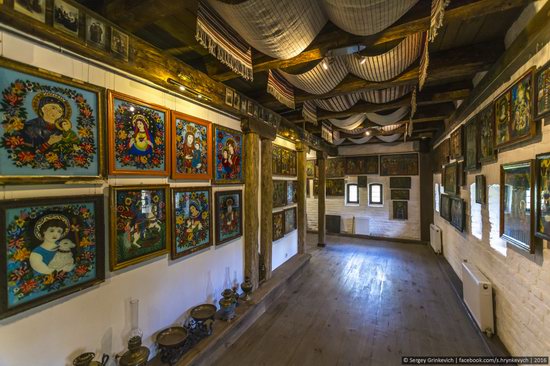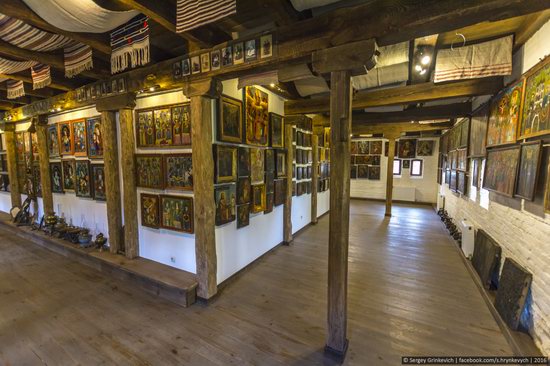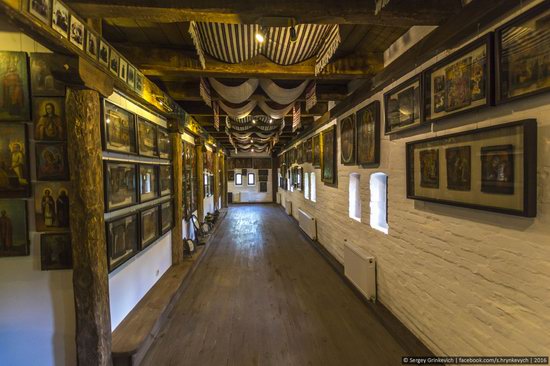 The Concert Hall of "Castle Radomysl" can accommodate 150 spectators. In the hall you can see a large fireplace with a sculpture of the Archangel Michael – hence two other names of the hall (Fireplace Hall, St. Michael's Hall).
This hall hosts concerts of classical, vocal, chamber, folk, and jazz music. It is also the world's only hall with a natural water source.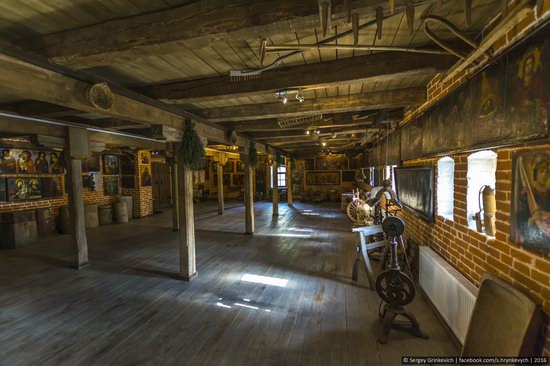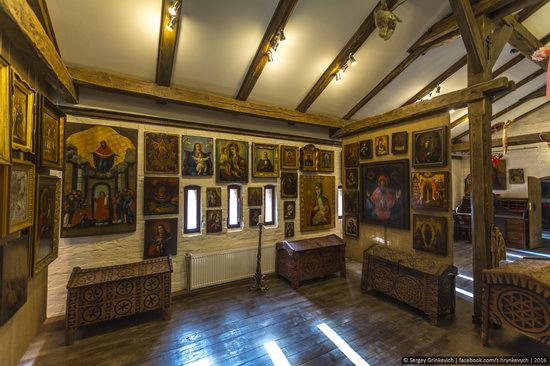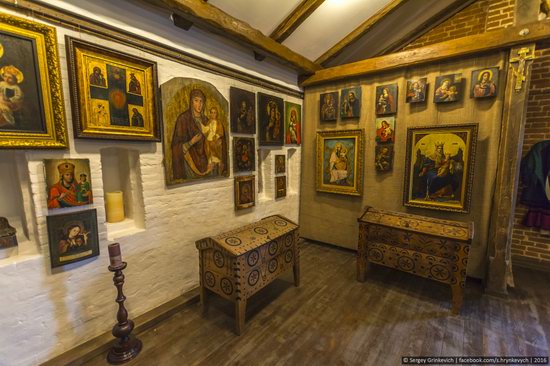 The interior of the Refectory combines the features of late medieval and early modern. The walls are decorated with replicas of ancient Western maps of the 15th-18th centuries.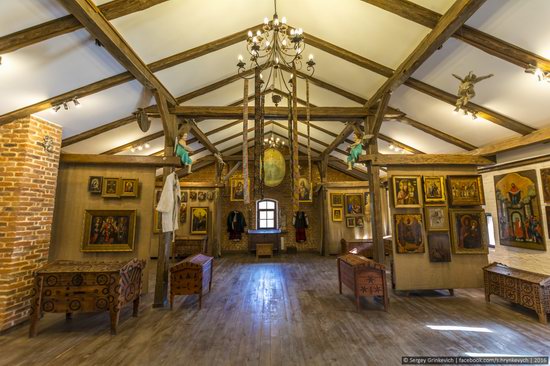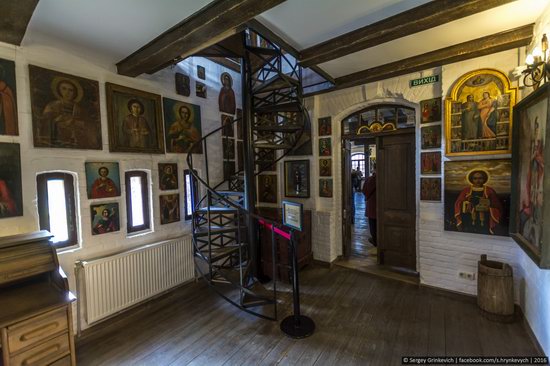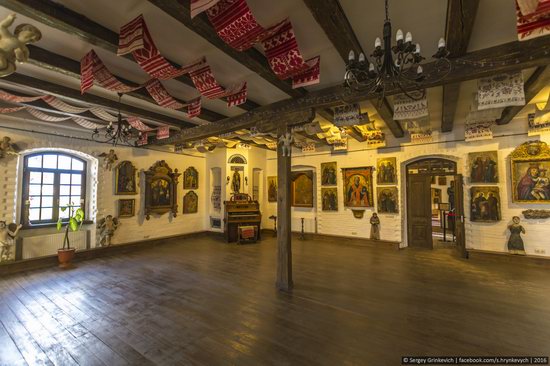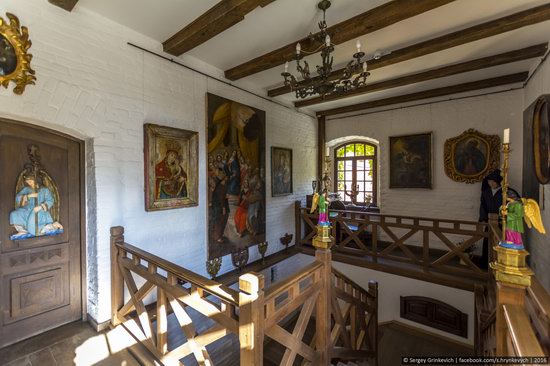 The Landscape Park of "Castle Radomysl" is a separate natural complex created on the principle of minimum human intervention in the natural environment. The park, as well as the castle, are decorated with original sculptures of the 17th-19th centuries.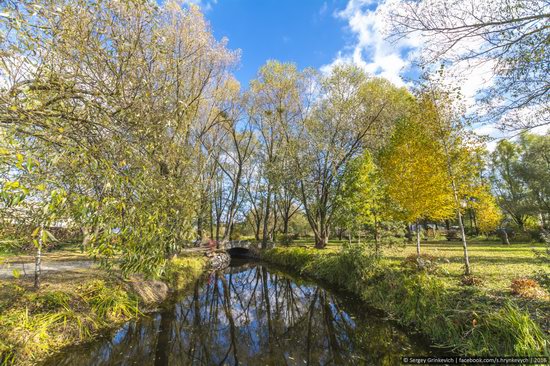 The monument to Elisha Pletenetsky was made according to Olga Bogomolets' design by the Ukrainian sculptor Wladyslaw Volosenko. It depicts a monk with bowed head who is floating in a boat.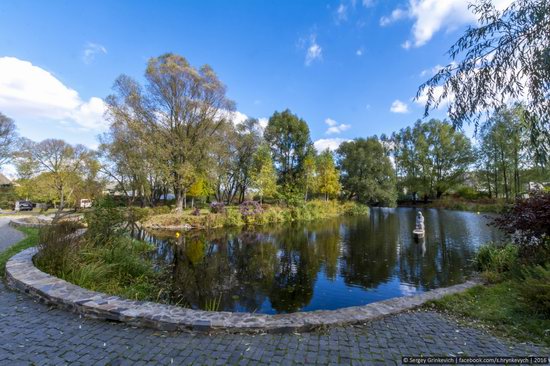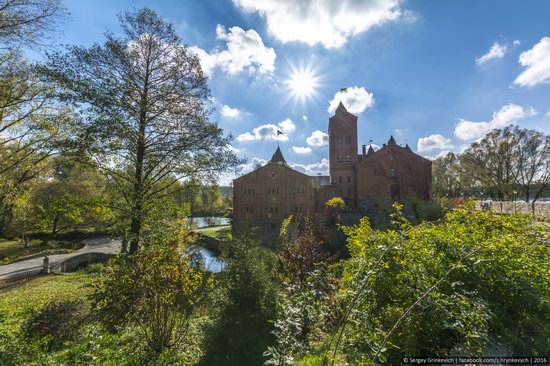 Tags: museum · Zhitomir oblast
No comments yet.