Uvarova Palace (1899-1900), located in the center of Turchynivka village in the Zhytomyr region, is a fine example of the Renaissance-Art Nouveau style. The brick building of the palace is surrounded by a park.
It was part of the dowry of Fyodor Tereshchenko's daughter Natalia, who married Sergei Uvarov, the leader of the nobles of the Berdichev district. Fyodor Tereshchenko was a prominent industrialist and philanthropist. Uvarova Palace on Google Maps. Photos by: madmax.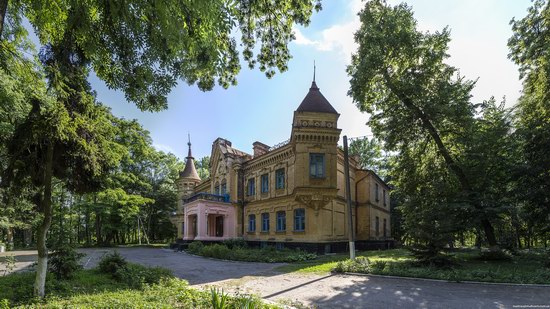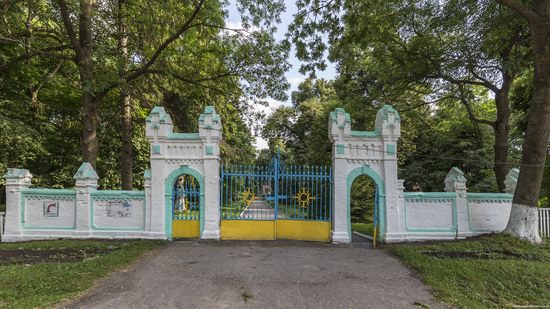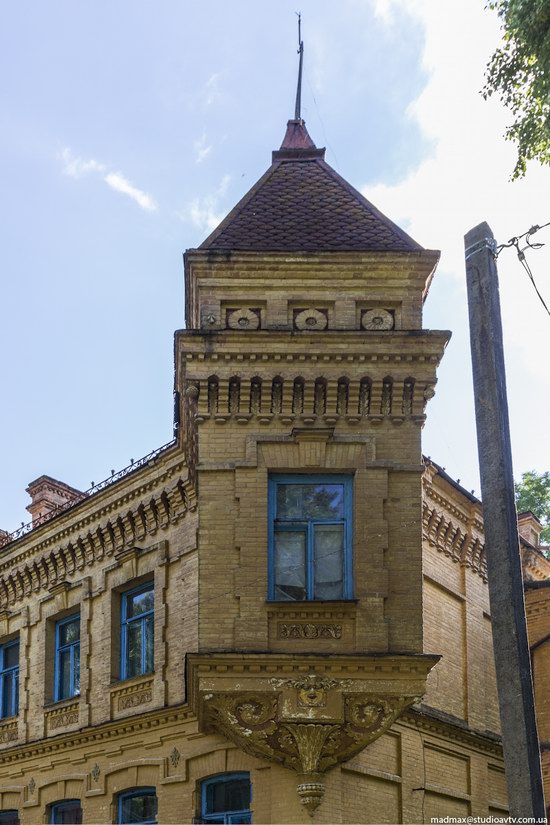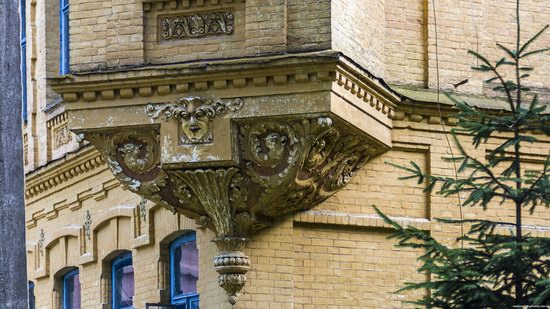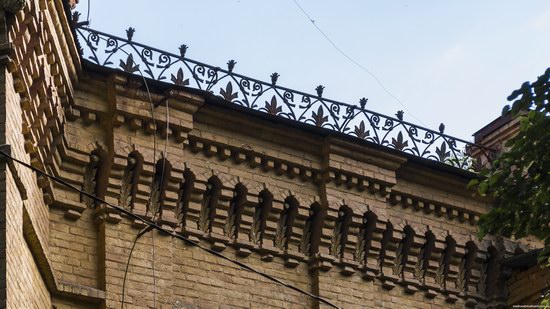 All Tereshchenko's palaces were built with an extraordinary taste and a certain romantic elegance. The front facade of the building is decorated with the coat of arms of Uvarov family. The building itself can be called a kingdom of red brick.
The palace, a rectangular two-story building with a tower on one side, was used as a summer residence.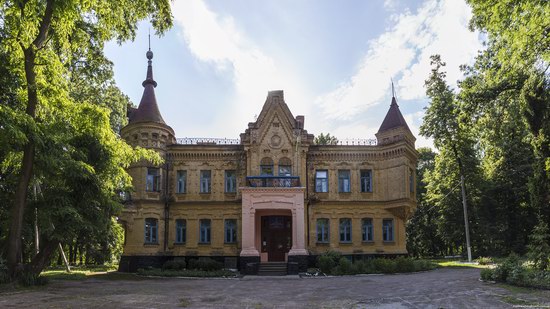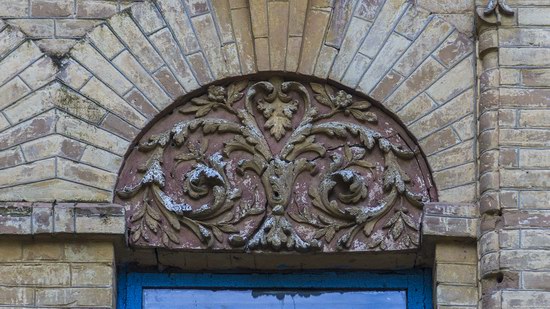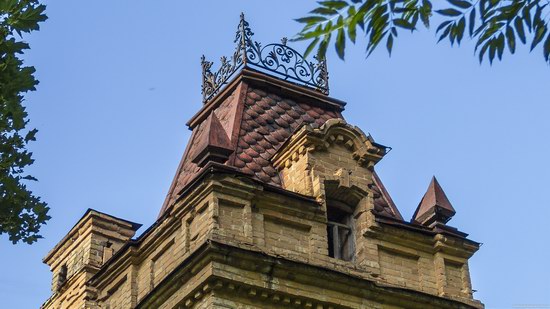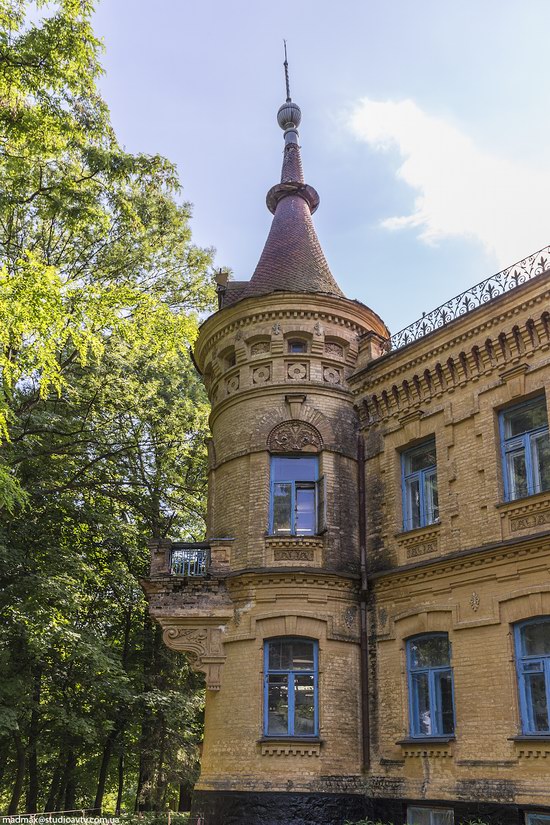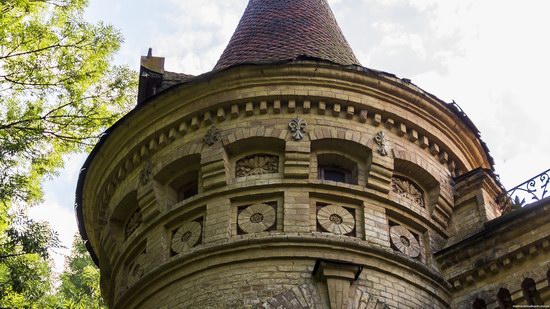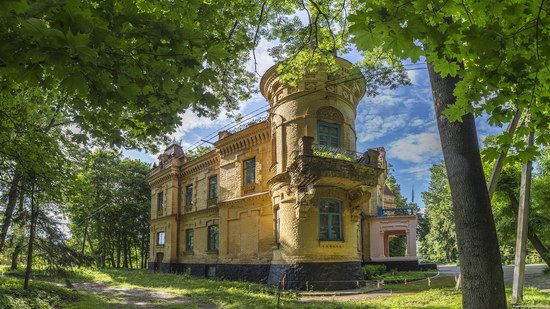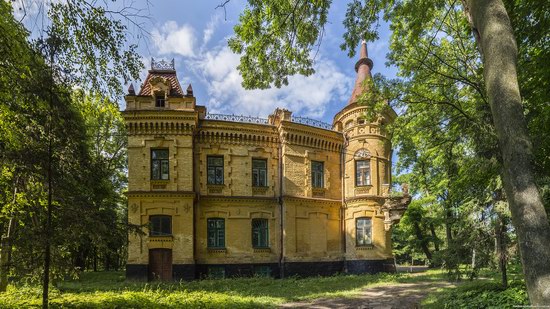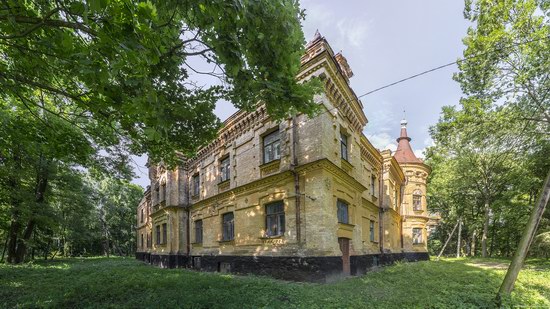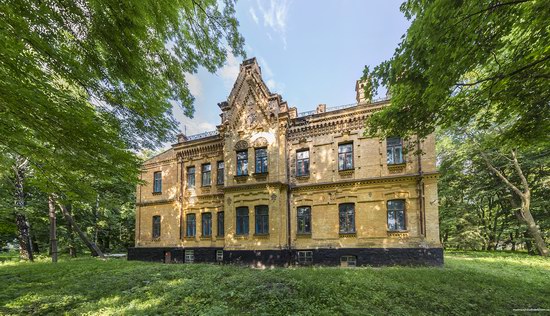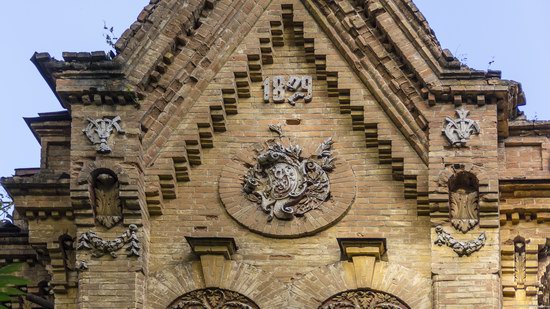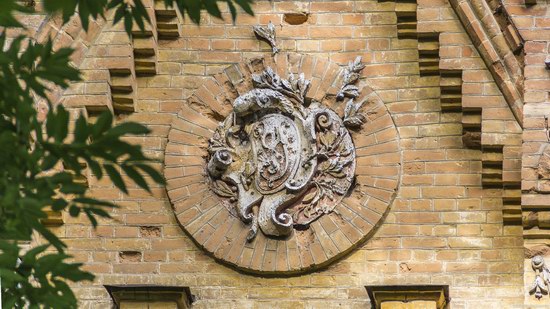 The domestic building (1900) located not far from the palace.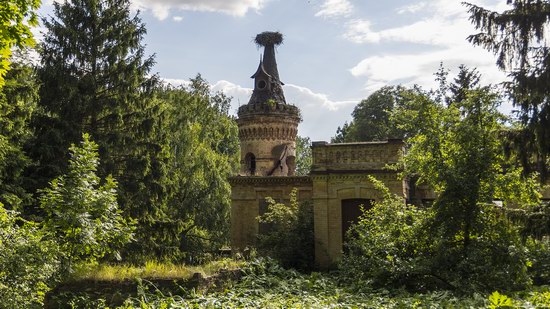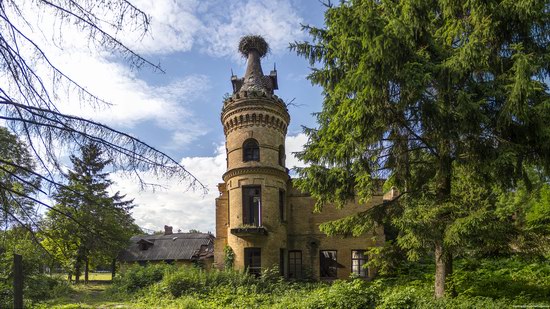 Tags: Zhitomir oblast
<< Ukraine is open for tourism
No comments yet.