Maniavskyi Skyt (1611-1621) is an Orthodox monastery located in the village of Manyava, about 50 km south-west of Ivano-Frankivsk, an important center of spirituality, culture and art of Ukraine.
During its heyday, the monastery numbered about 200 monks and dozens of subordinate monasteries in Galicia, Bukovina and Moldova. It was one of the centers of cultural life in Galicia. Maniavskyi Skyt on Google Maps. Photos by: Vitaliy Ilnytsky.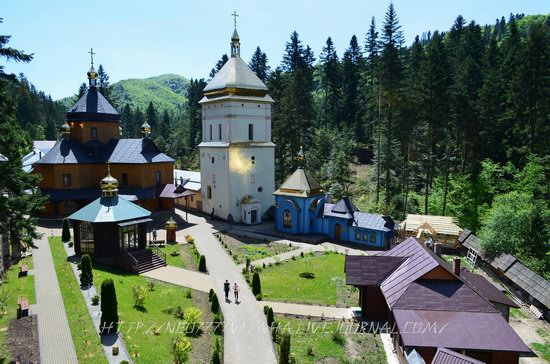 The bridge over the Manyavka River on the way to the monastery.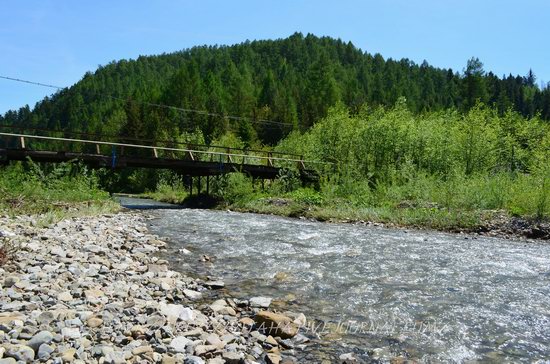 In 1785, the monastery was closed by the Austrian government as part of the religious reform of the emperor Joseph II. In 1980, a historical and architectural museum was opened here. On May 28, 1998, the monastery was reopened under the name of the Manyavsky Holy Cross Exaltation Monastery.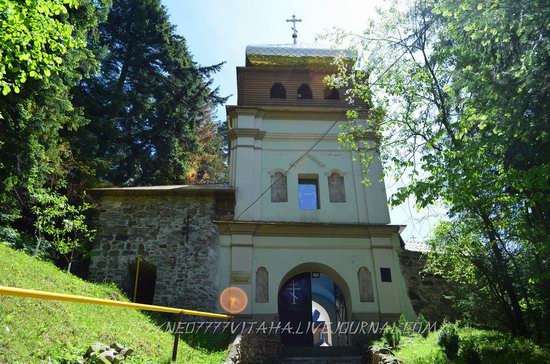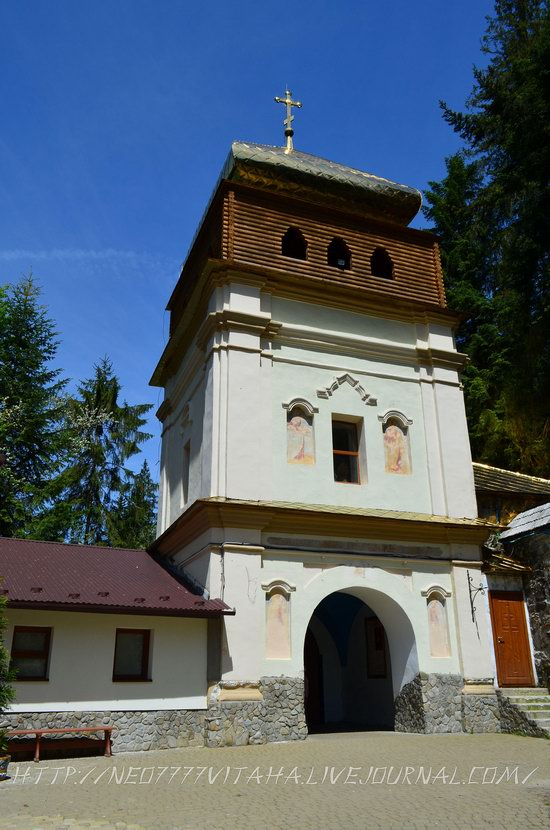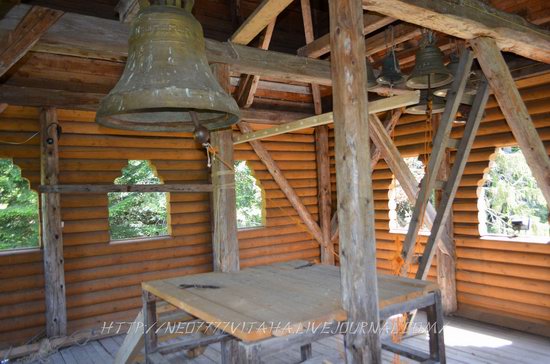 The architectural complex of buildings of the monastery is an ensemble of stone and wooden structures fenced with a high stone wall with towers – a successful synthesis of mountain relief and fortifications.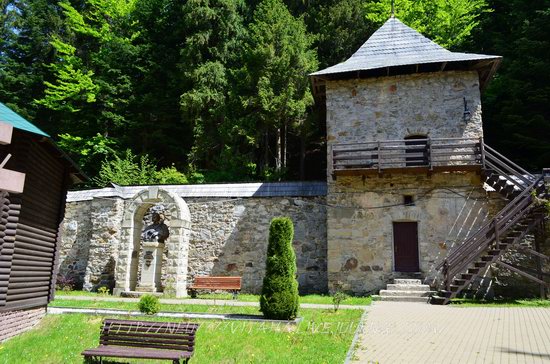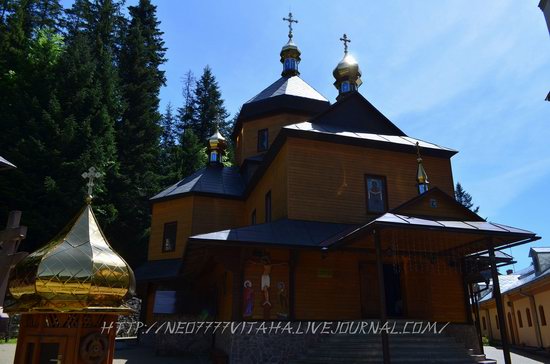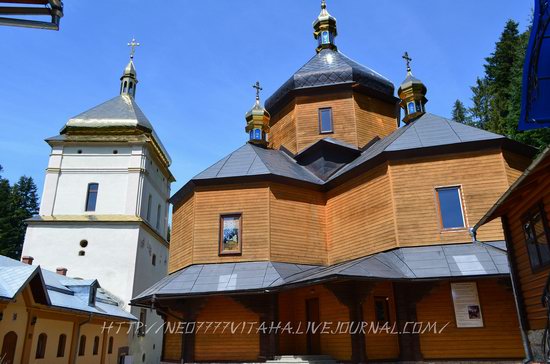 Situated between the slopes of the mountains covered with evergreen fir, the territory of the monastery is washed by river waters from three sides. Once it was a place for prayer, purification, confession and communion, and at the same time a safe haven during the times of the attacks of the Crimean Tatars and Turks.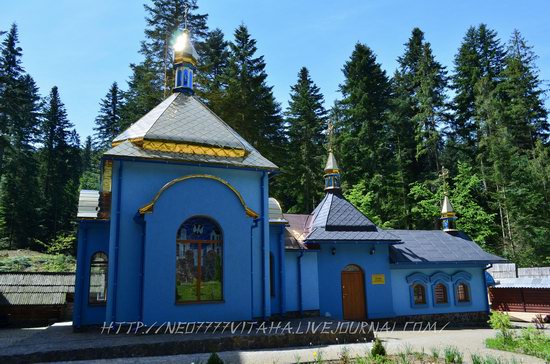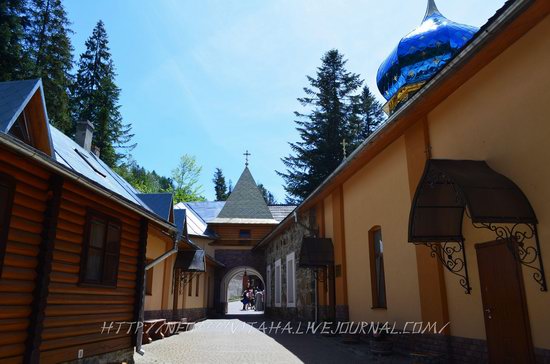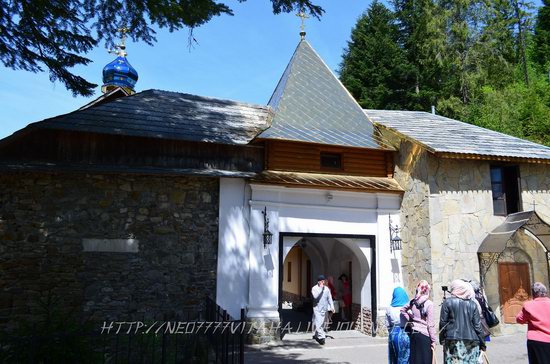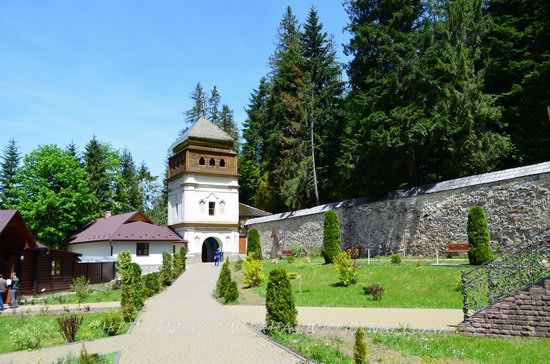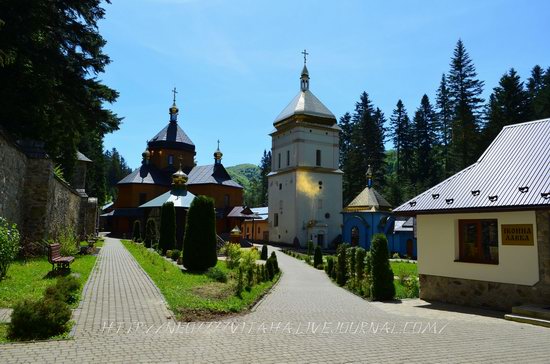 Tags: Ivano-Frankivsk oblast
<< Catholic Church of St. Anthony in Myropol
No comments yet.