Tips For Handling Money While Traveling
No comments · Posted by Alex Smirnov in Travel
No matter where you might go in the world, it's important to handle your money properly while traveling. Packing bags, staying in strange places, dealing with exchange rates, and more can leave you with your money scattered and unorganized, and in the worst case scenario you may misplace some of it, or not be able to access it when you need it.
For these reasons it's always a good idea for even seasoned travelers to get some fresh advice about how to handle finances during a trip.
We have a few general tips that may be of service.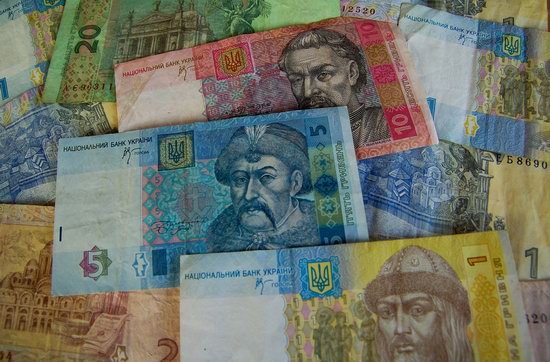 Photo by: Jacqueline Macou
Always Have Some Cash
There are a lot of reasons to carry cash while you travel, even if dealing with currency exchange can be a little bit of a hassle. You may need to split bills with people you're traveling with, tip people in hotels or public transportation, handle an emergency, or even deal with a credit card that won't work.
At the very least, you should always make sure you have a stash of cash on hand for emergencies, though there's an argument to be made that it's the most convenient option for day-to-day expenses as well.
Alert Your Bank To Your Plans
It's not at all uncommon for banks to see charges applied in countries that aren't your own and then suspend your card in response. This is a necessary practice meant to protect you from fraud and theft, and it's something most people are grateful for.
However it can also be a nuisance if you simply happen to be traveling! For this reason it's necessary to alert your bank or card provider to your plans in advance, so that they can overlook their own security protocols regarding foreign charges. These days, depending on your bank, you may be able to arrange a travel plan with a few clicks through a mobile app.
Have Some Money In A Payment Processor
A lot of people don't quite understand just how convenient payment processors have become or how many services they offer. But they're not just for buying goods online or transferring cash to friends anymore. As one site advertising these processors' usage specifically for gaming points out, PayPal – still the leader in digital payment processing – now allows you to make purchases and deposit money straight from your mobile.
That doesn't mean you can always make purchases in person via PayPal, but it's an option more often than many realize. For that reason, having some money set aside in a payment processor is a good idea when traveling.
Spread Out Your Cash
If you ever look into how to carry money while traveling, the top tip is often to divide money in different places. It's really that simple.
You'll want to keep some cash (and cards) in your wallet, some in a given compartment or hidden place in a bag you'll carry with you, and perhaps a little more hidden in a sock or pants pocket, or a makeup case. You get the idea. If anything should happen to a given stash, you'll have the others as backup, which is very important while traveling.
Consider A Prepaid Travel Card
This can be an inconvenience under certain circumstances. But if you'd rather not risk bringing any credit cards with you on your trip and you don't want to load yourself up with cash, you can look into getting a prepaid travel card.
This is basically a card that you preload with a given amount of cash (you should always put more than you think you'll need, just in case), and it can get you through your trip fairly easily. However, it's not a good idea to do this without any kind of backup, in case the prepaid card doesn't work everywhere that you need it to.
Tags: No tags
<< Church of the Intercession of the Holy Virgin in Lukavets
No comments yet.