Top 10 Unknown Places in Ukraine to Visit: Hidden Gems
No comments · Posted by Alex Smirnov in Travel
Many people worldwide either misinterpret Ukraine and believe it is hazardous to visit, or they are unaware that Ukraine even exists in eastern Europe. Ukraine has a unique history and culture, represented in many historical sites and hidden gems around the nation.
If you're looking to visit Ukraine, don't forget to check out online casinos in Ukraine. In this article, we have a list of interesting places that will charm both local tourists and foreign tourists alike. From old town locations rich with history to breathtaking natural views, this list has something for everyone.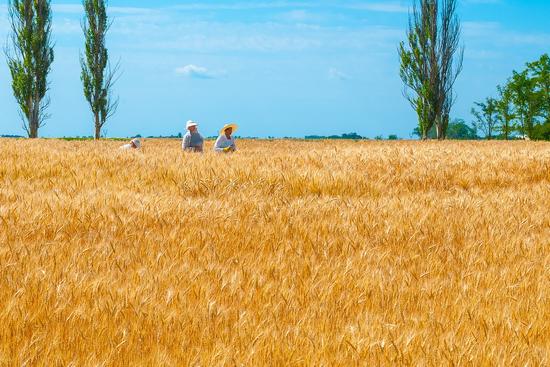 1. Waterfalls in the Ukrainian Carpathians
If you're still undecided about visiting the Carpathian Mountains, have a look at the beautiful waterfalls that can be found there and start planning your trip. Shypit is one of the region's must-see waterfalls. It stands over 46 feet tall. Despite its remote location, it is a famous tourist destination owing to its natural beauty. It's fascinating that the waterfall's name translates to "whisper" in Ukrainian.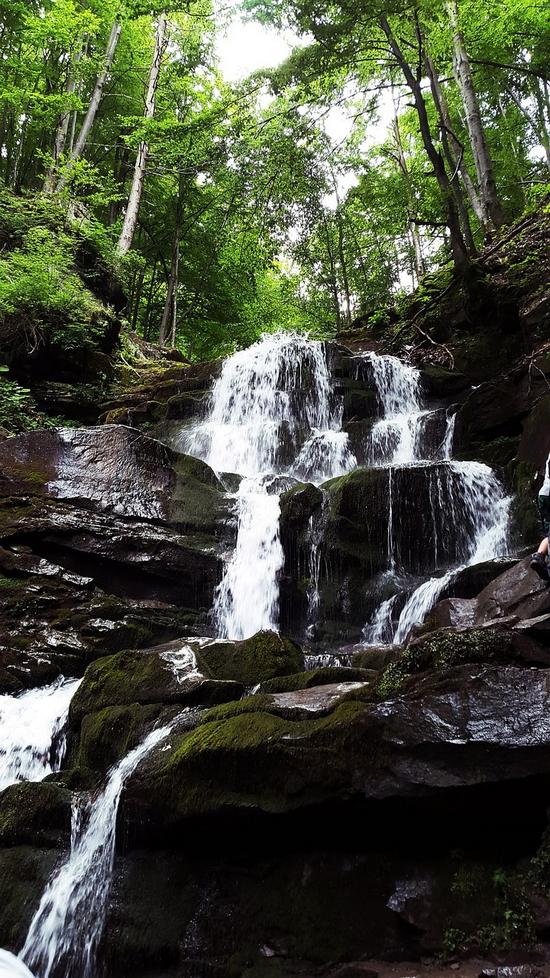 The 65-foot high Manyavsky Waterfall, the lesser Probiy Waterfall, which is regarded as one of the strongest full-flowing falls inside the Carpathians, as well as the breathtakingly gorgeous Guk Waterfall, are all worth seeing.
2. Volyn Region: Shatsky National Natural Park
The Shatsky National Natural Park is a great spot to visit, if you want to view gorgeous clean lakes, towering woods, and sandy beaches all in one area. This park, situated in the Volyn region in western Ukraine, is one of Ukraine's most popular tourist destinations and one of Europe's most unique lake constellations.
You may have a guided tour of the park's rich flora and animals by following one of the park's ecological and educational paths. The Shatsky lakes will also fit you if you want to discover a wonderful recreational area for you and your family since this region has a very pleasant and warm environment.
3. Pereiaslav: The Museum City
Pereiaslav is located about 75 km southeast of Kyiv, so you can spend a day there if you're visiting the Ukraine capital. This little city is linked to various museums, deserving of the moniker "City of Museums." The open-air Museum of Folk Architecture and Rural Life is the most remarkable, where visitors may learn more about Ukrainian heritage.
The Museum of Rushnyk, a traditional Ukrainian fabric used at weddings and other rites, the Museum of Ukrainian Traditional Dress, the Museum of Space, and the Museum of Bread are all worth seeing.
4. Pripyat: The Ghost Town In The Chernobyl Exclusion Zone
Pripyat, an abandoned town in northern Ukraine, about 130 km north of Kyiv, is a must-see for anyone seeking a more intense experience. After the tragic Chernobyl nuclear power plant catastrophe in 1986, it was abandoned and is now part of the Chernobyl restricted zone.
People visit to see the scary abandoned parks and buildings, which still bear evidence of the 50,000 people that lived there only a little more than three decades ago.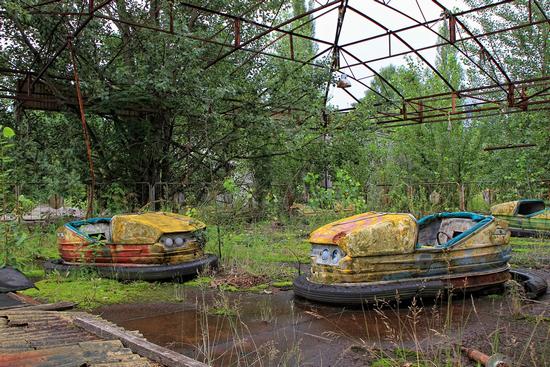 5. Ternopil Region: The Dniester Canyon is awe-inspiring
The Dniester Canyon, one of Europe's longest ravines, extends for 155 miles and is home to a variety of breathtaking natural scenery.
You'll find everything here: rocky cliffs and deciduous trees, intriguing tunnels and strange islands, river twists, and waterfalls. It's fascinating that the canyon has climatic conditions distinct from the rest of Ukraine.
It's scorching there, and the climate is similar to that of the subtropics. There is virtually no rain in the summer, and nature awakens considerably earlier in the spring than in other parts of Ukraine. It's no surprise, therefore, that the Dniester Canyon's vegetation and wildlife are so diverse.
6. Truskavets: Healing Waters
If you visit Lviv, be definite to catch the bus and see Truskavets. It's a spa town where the therapeutic waters are the main attraction. To alleviate some ailments and enhance your health, you can consume various types of water. Everyone may get free refills for their glasses and bottles from unique constructions with fountains.
You may also benefit from various spa therapies offered by several health resorts across the city. After that, you'll feel like a whole different person! You'll also love strolling through Truskavets' streets and admiring its beautiful architecture.
7. The Carpathians: Hoverla, The Highest Mountain Peak Of Ukraine
Hoverla, Ukraine's tallest mountain, stands at 6,762 feet (2,061 meters), and if you wish to climb it, the Carpathian Mountains are waiting for you!
You'll have a great time climbing since the scenery surrounding Hoverla is breathtaking. The mountain's slopes are forested, and sub-alpine grassland belts are above them. A river may be found on the eastern slope, adding to the area's beauty.
Since the 19th century, Hoverla has been a popular tourist destination, with thousands of tourists climbing it each year. Even though it isn't the most challenging climb, you should use caution, particularly if you plan to reach the peak in the winter.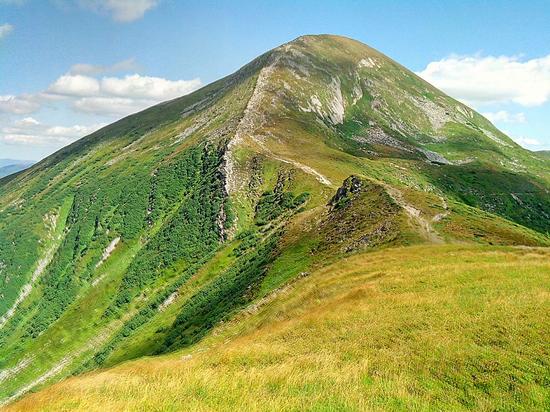 8. Podillia Region: The Village Of Bakota
Beautiful scenery and a relatively undisturbed environment may be found in this hidden gem settlement of Bakota, situated in the historical Podillia Region of Western Ukraine.
Climb the green cliffs and take a walk alongside the Dniester River while you're there. You may also explore the Orthodox monks' cave monastery, established in the 12th century.
You will enjoy touring the underground caverns and viewing the murals and frescoes. The town is now part of a National Environmental Park with a wide variety of vegetation and animals. So put on your most comfy shoes since you'll be walking for a long time in Bakota.
9. Kamianets-Podilskyi and its Grand Fortress
Although Kamianets-Podilskyi is one of Ukraine's oldest cities, the actual year of its founding is uncertain.
The enormous stronghold, which stands as a mute witness to countless events that have occurred there over the years, is the city's principal attraction. The fortress, bordered by a river and enclosed by a canyon, sits magnificently on the island.
During the day, take a trip within the fort and see it illuminated in the evening.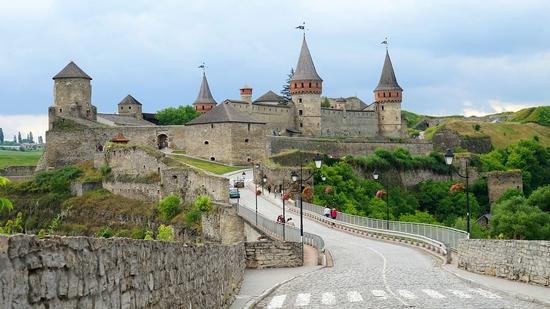 10. Rivne Region: The Tunnel Of Love
One of Ukraine's most charming locations is the so-called Tunnel of Love. It's only a 2-mile long track; however, it has a unique appeal because forests surround it.
The Tunnel of Love has a unique appearance at whatever time of year. So, depending on whether you prefer green trees, vivid foliage with exploding red, yellow, and orange colors, or white snow-covered branches, decide when you wish to go.
According to folklore, if you visit the Tunnel of Love accompanied by your beloved and make a wish, it will be granted, as long as your intentions are honest.
Tags: No tags
<< Church of the Intercession of the Holy Virgin in Deshkovytsya
No comments yet.