Kolodne is a village of about 2,000 people located in the southeastern part of Zakarpattia Oblast in western Ukraine.
Here you can see one of the oldest monuments of wooden architecture in Ukraine and Europe – the Church of St. Nicholas the Wonderworker, originally built in 1470. Subsequent reconstructions were done in the 16th and 18th centuries. Kolodne on Google Maps. Photos by: Maxim Ritus.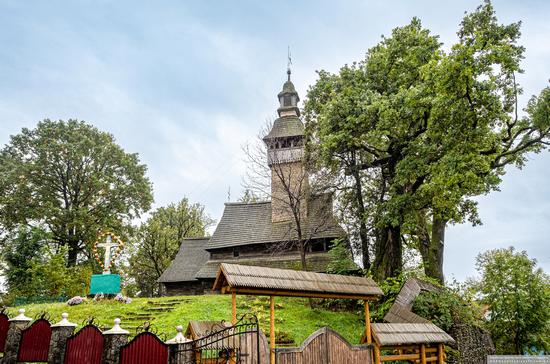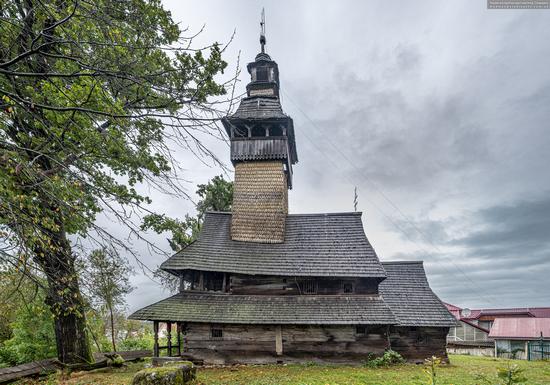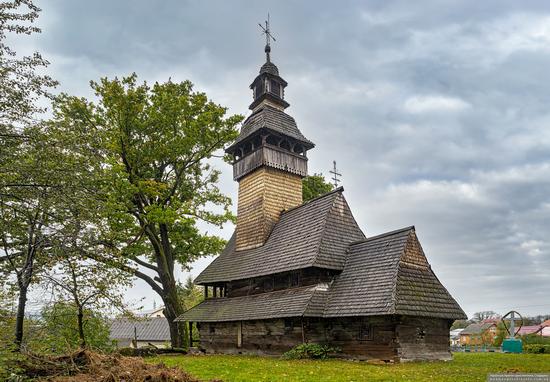 The church stands on a small hill in the center of the village at the crossroads of the main street and a mountain stream, encircling the western border of the church courtyard. An architectural monument of all-Ukrainian significance, this is one of the most interesting wooden churches in Ukraine.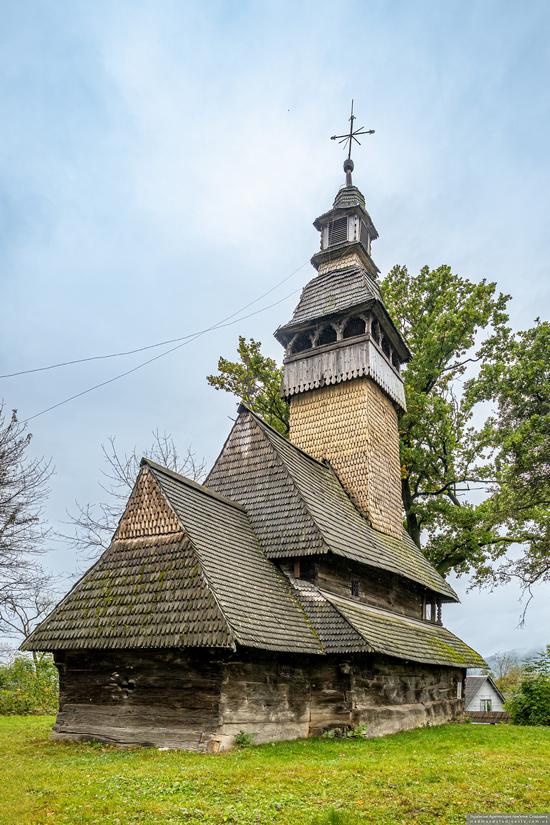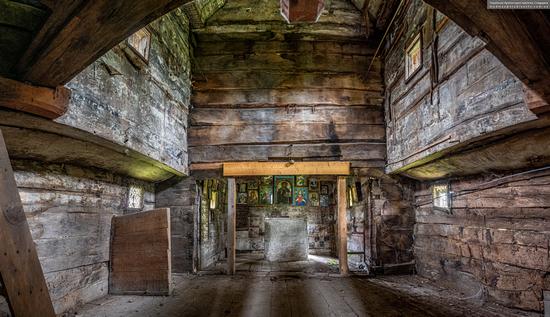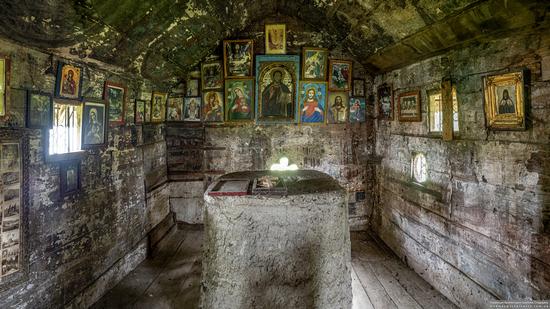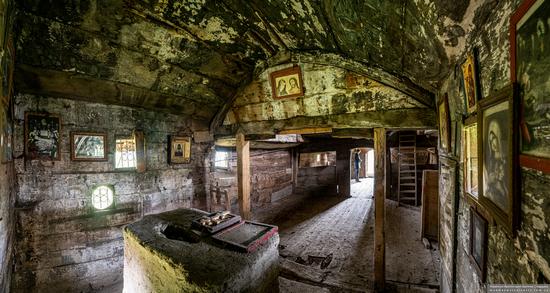 This building is of great historical and architectural value, on the example of which the evolution of church construction over four centuries can be traced.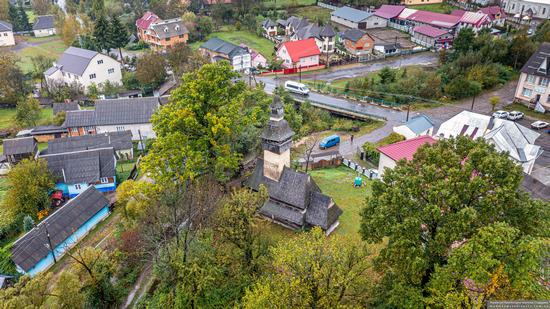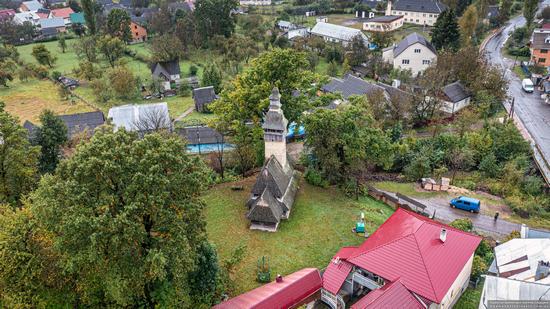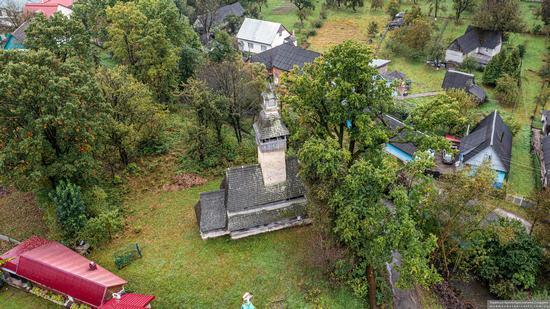 Tags: church · Zakarpattia oblast
<< Top 10 Unknown Places in Ukraine to Visit: Hidden Gems
No comments yet.