Dilove is a village with a population of about 2,500 people located in the Rakhiv district of the Zakarpattia region, 190 km from Uzhhorod and 140 km from Ivano-Frankivsk, 50 km from the border with Romania.
The main attraction of the village is the Church of the Nativity of the Blessed Virgin (1750) – a unique monument of folk wooden architecture and a true national cultural treasure. Photos by: Maxim Ritus.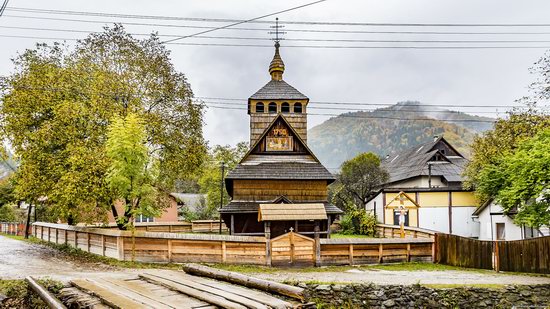 The church stands in the central part of Dilove, 180 meters north of the main road, 30 meters south-west of the stone church. From Uzhрorod minibuses travel here several times a day. Dilove on Google Maps.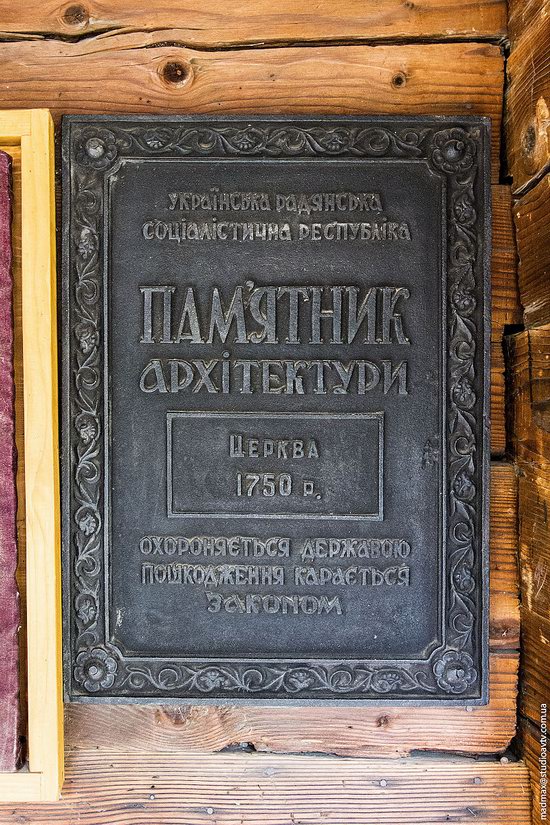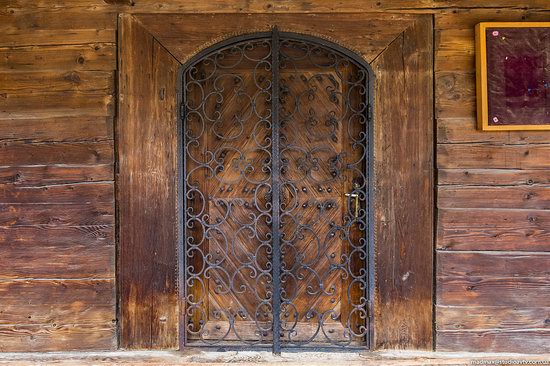 This is one of the few churches that has a preserved original interior.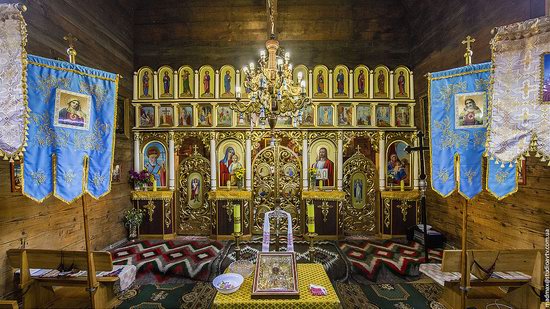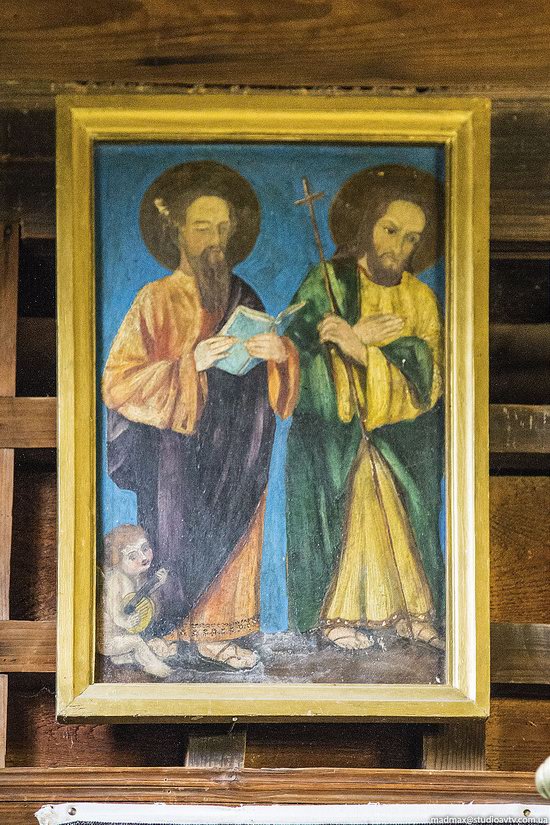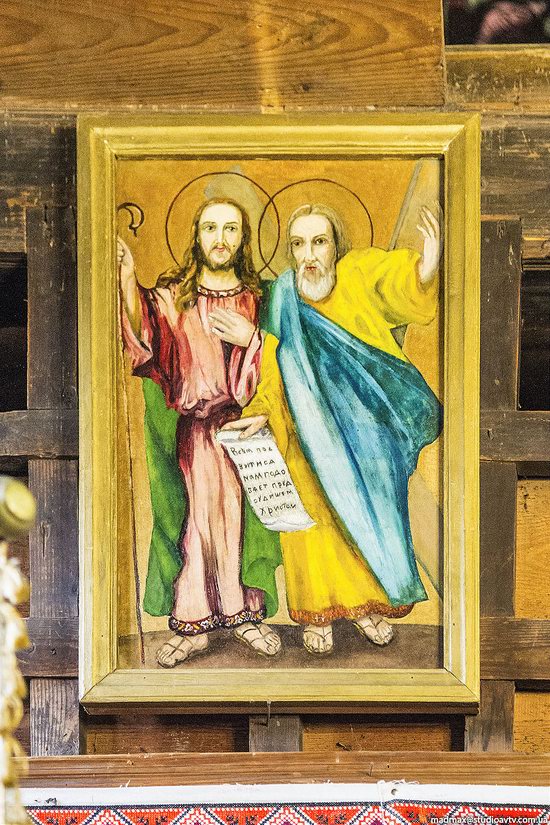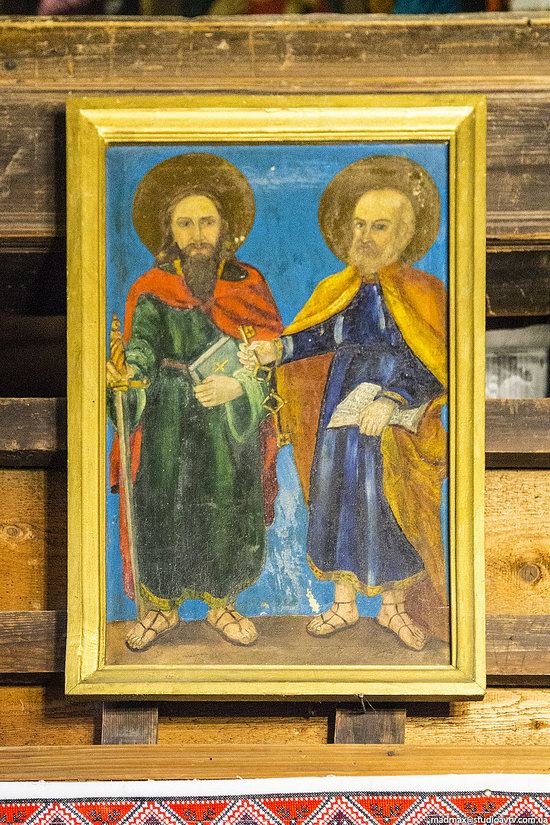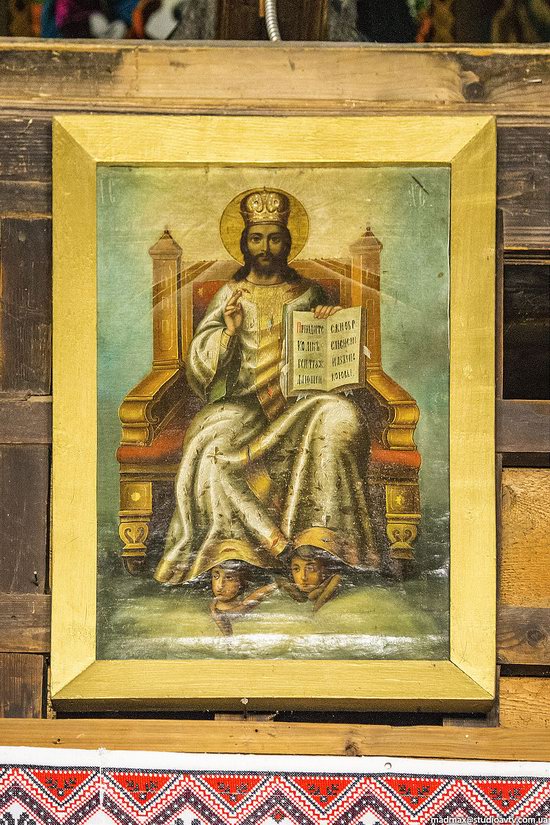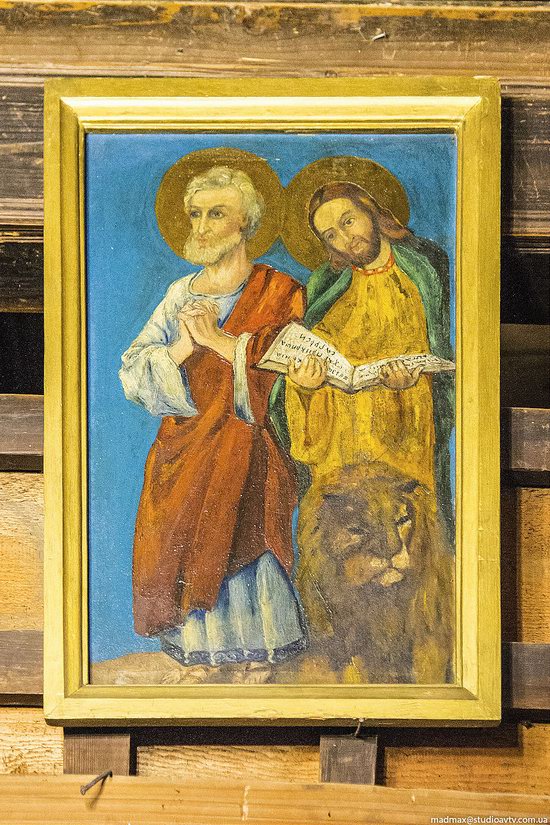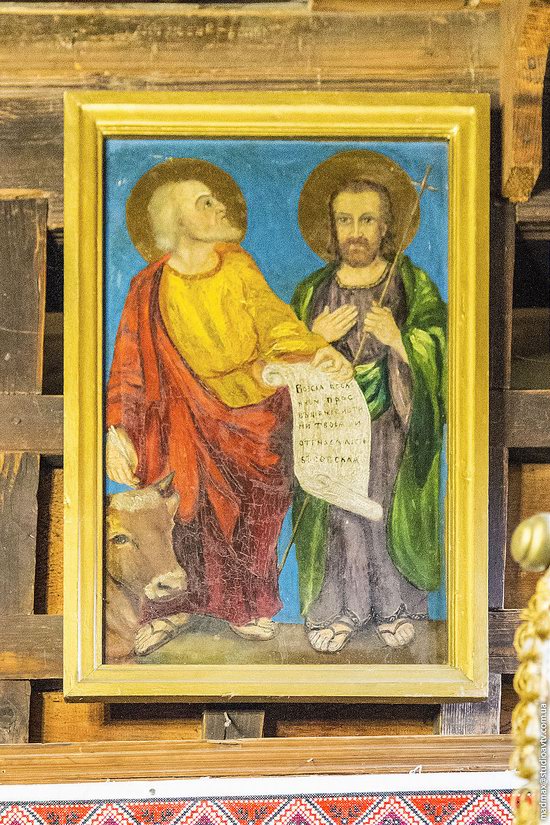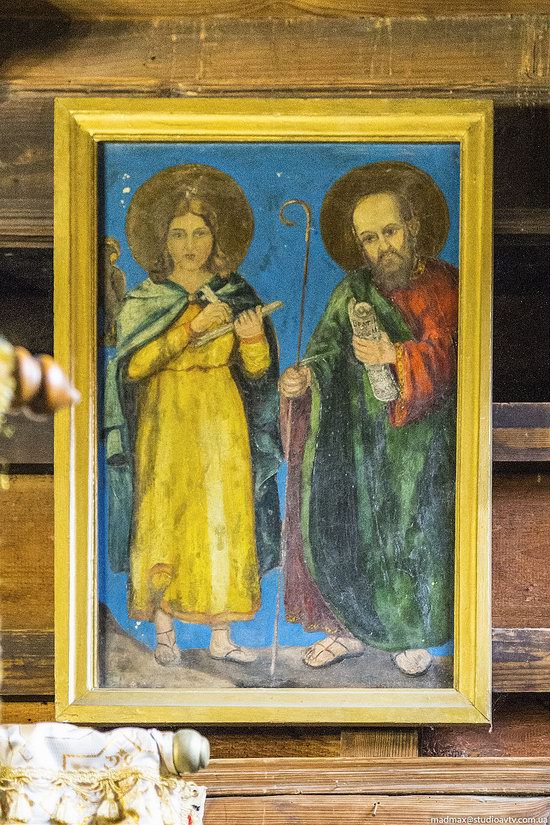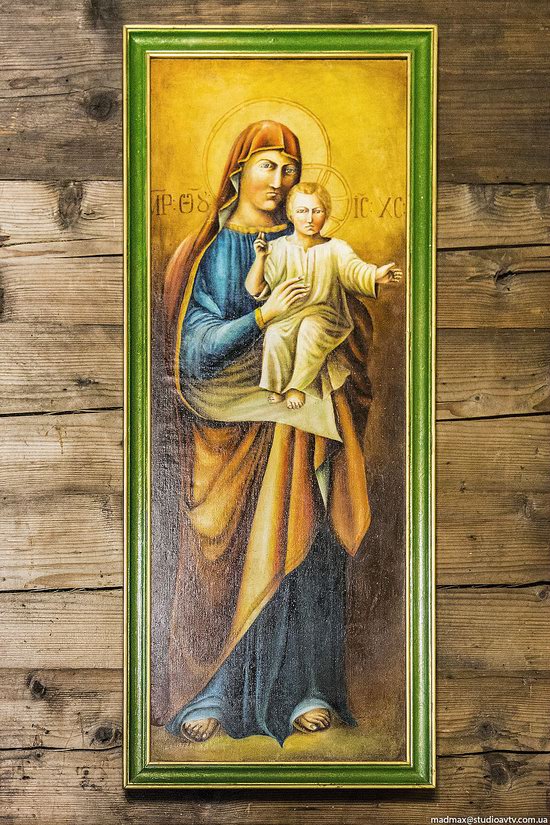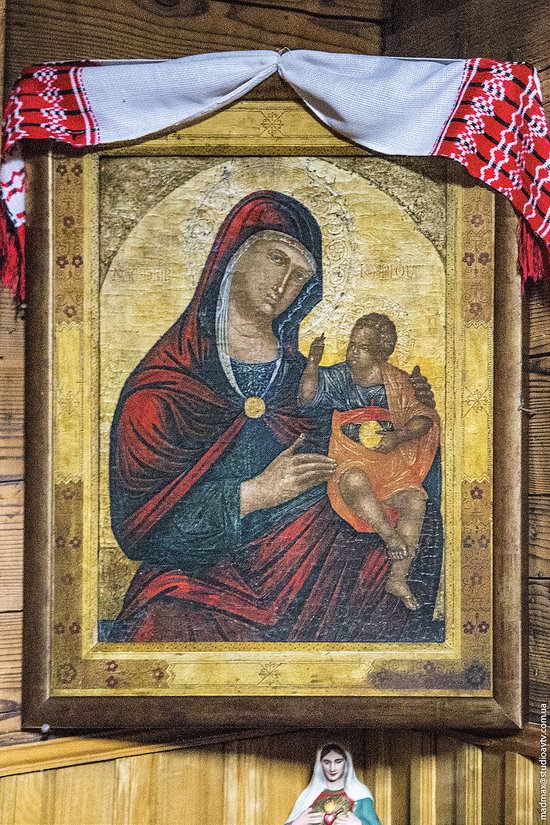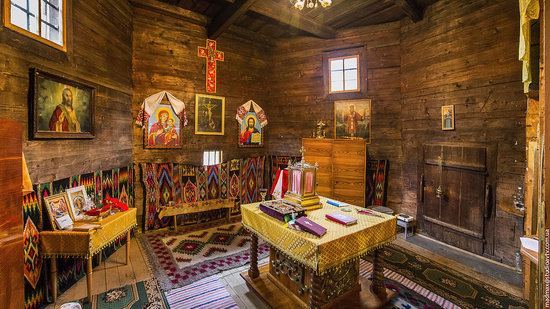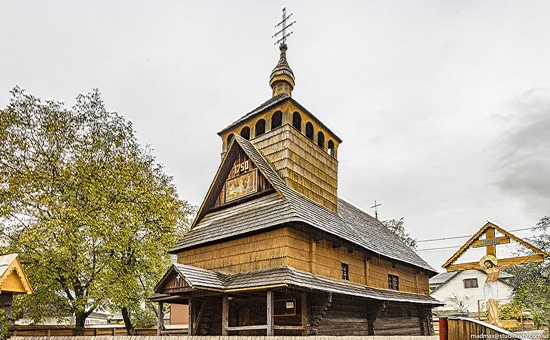 Not far from Dilove, in Kruhlyi, there is the geographical center of Europe. In 1887, a stone pillar with the following inscription in Latin was installed here. Photo by: Raimond Spekking.
Locus Perennis
Dilicentissime cum libella librationis quae est in Austria et Hungaria confecta cum mensura gradum meridionalium et paralleloumierum Europeum
MDCCCLXXXVII
Permanent Place
Very accurately, using a special apparatus made in Austria and Hungary, with a scale of meridians and parallels, the Center of Europe is set here
1887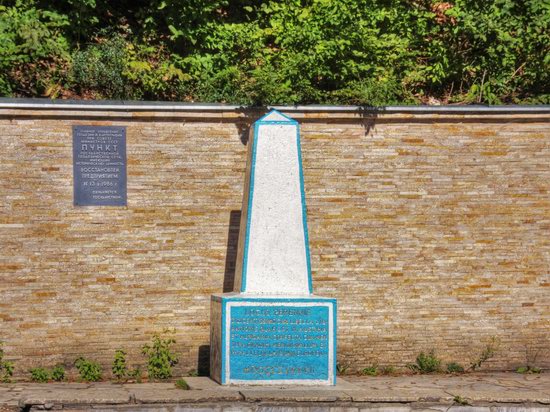 Tags: church · Zakarpattia oblast
<< Church of the Relentless Help of Our Lady in Trybukhivtsi
No comments yet.