Chernivtsi National University named after Yuriy Fedkovych is one of the oldest universities in Ukraine. It is located in the city of Chernivtsi, the capital of the Chernivtsi region.
The university was founded in 1875, on the basis of a theological seminary. In 1940, after the accession of Northern Bukovina to the USSR, the university was transformed into the Soviet state university with teaching in the Ukrainian language. Photos and video by: skyandmethod.com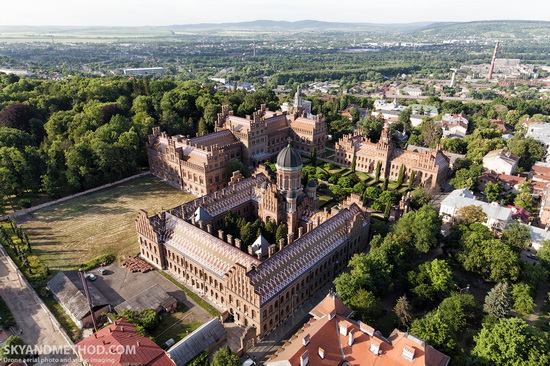 June 27, 2011, the 35th session of the UNESCO World Heritage Committee decided to include the central building of the university, the former residence of the metropolitans of Bukovina and Dalmatia, in the list of World Cultural Heritage.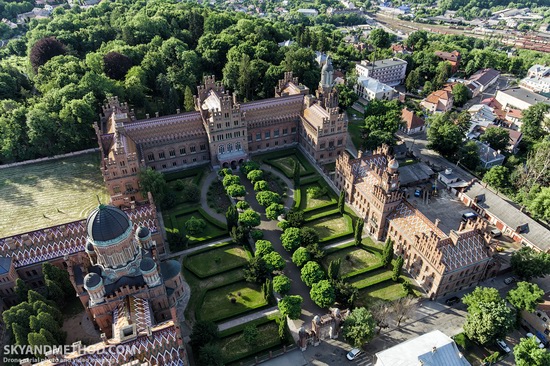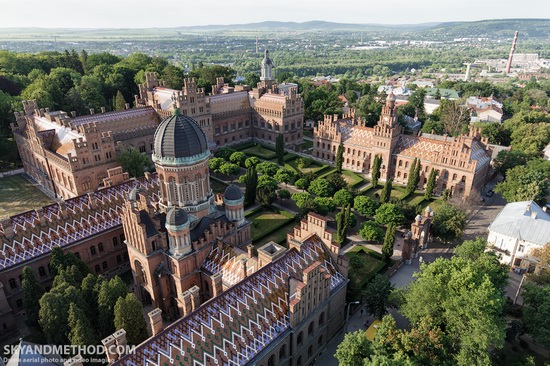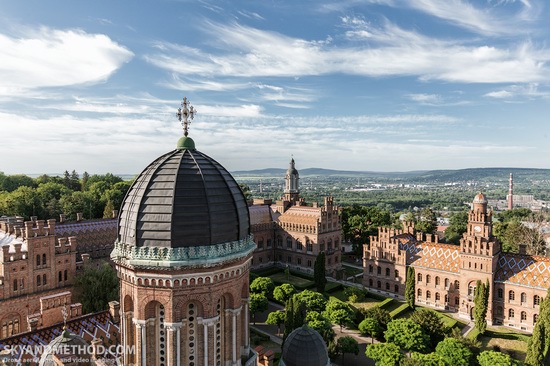 Let's fly over Chernivtsi National University.
Tags: Chernivtsi city
<< Church of the Holy Spirit in the village of Huklyvyi
No comments yet.