The National Museum of Folk Architecture and Life of Ukraine is an open-air museum, an architectural and landscape complex of all historical and ethnographic regions of Ukraine. It is located on the southern outskirts of Kyiv, near the village of Pyrohiv.
The exposition devoted to the Carpathians is located on three hills covered with spruce and beech trees resembling the natural conditions of the original localities of the exhibits in the Ivano-Frankivsk, Lviv, Zakarpattia, and Chernivtsi regions. Pyrohiv on Google Maps. Photos by: Maxim Ritus.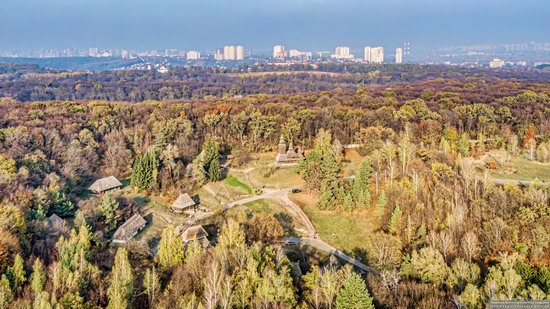 Here you can see the best examples of residential, household, industrial, and religious buildings of these regions of Ukraine. The monuments of folk architecture form 18 complexes, which demonstrate numerous household items, tools, products of folk craftsmen.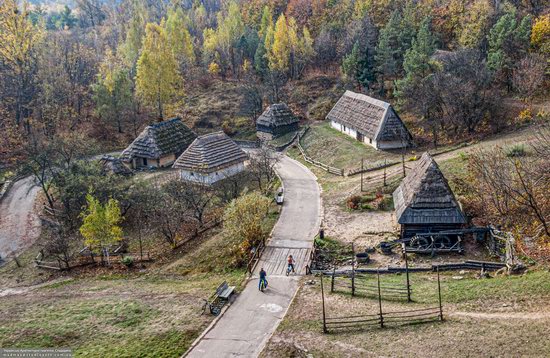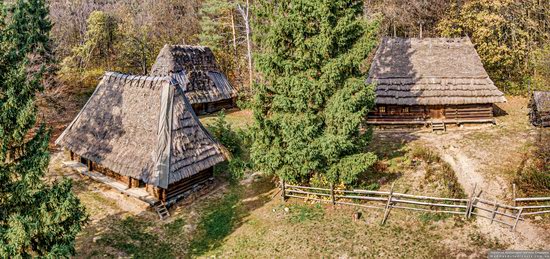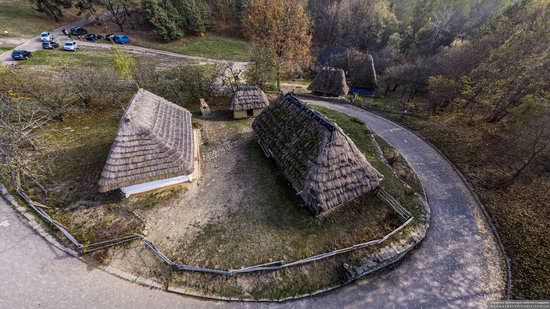 The most picturesque monument is the wooden Church of the Intercession of the Holy Virgin (1792) – a unique monument of the Lemkiv church architecture.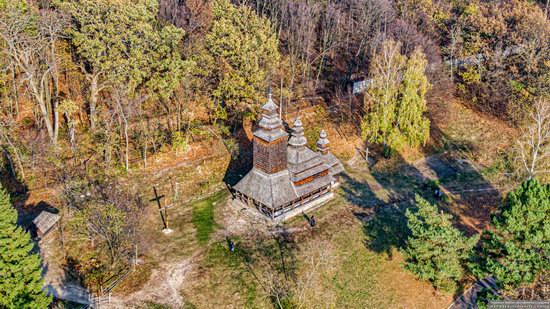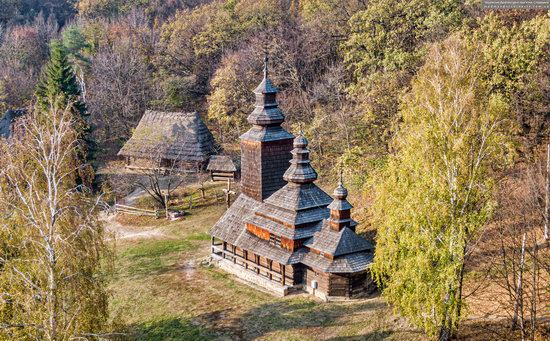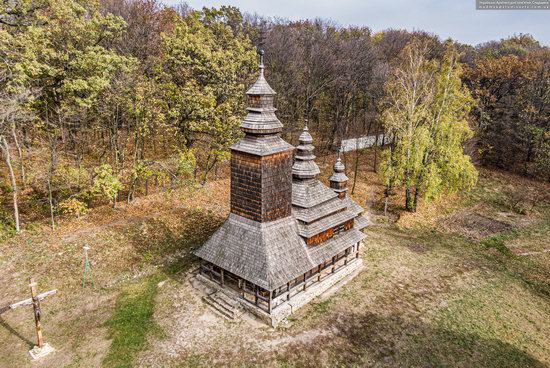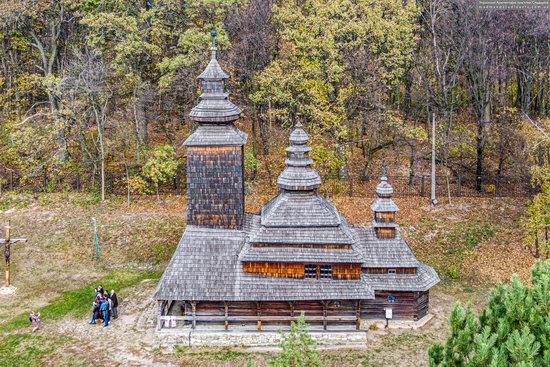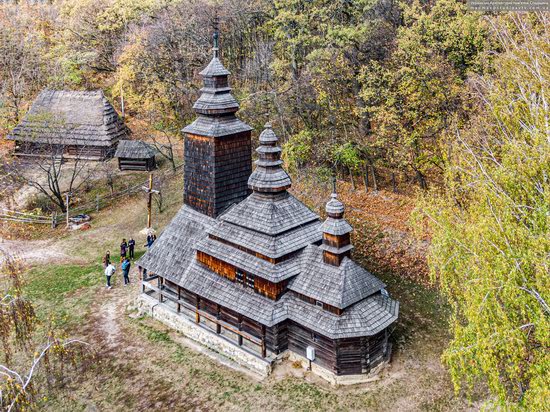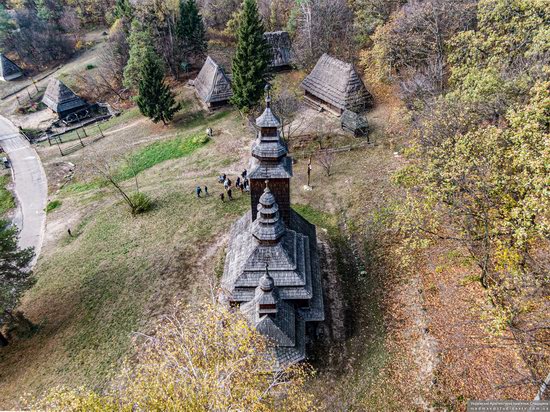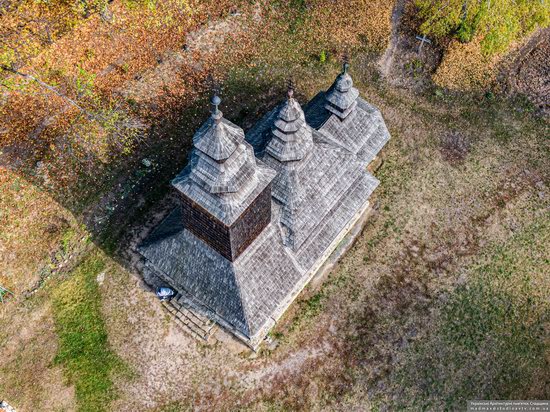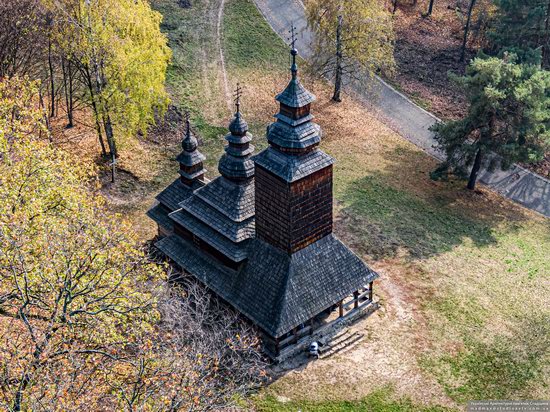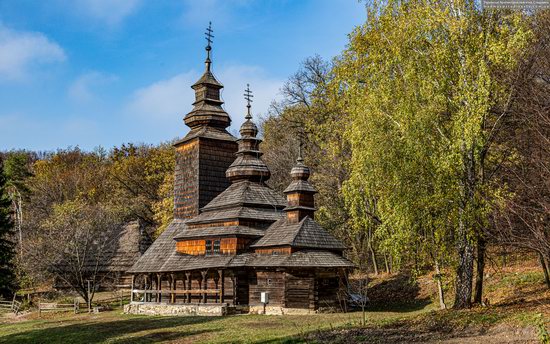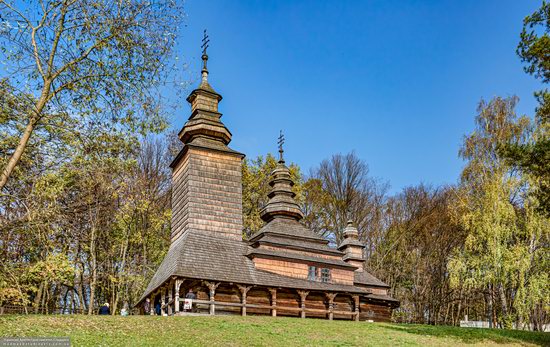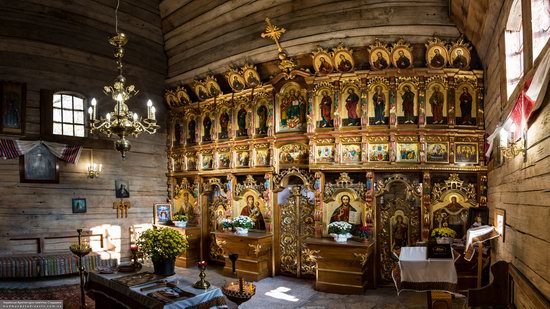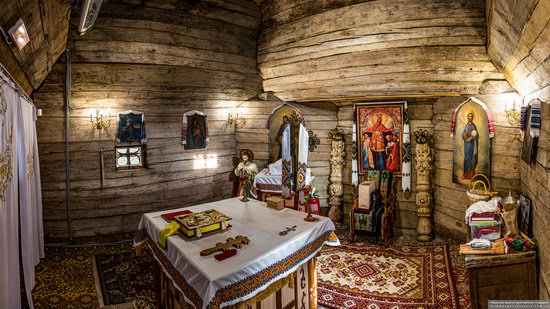 Tags: church · Kiev city · museum
<< Holy Trinity Mezhyrich Monastery – the view from above
No comments yet.