Lemeshi is a village with a population of about 600 people located in the Kozelets district of the Chernihiv region, 60 km south of Chernihiv.
The main attraction of the village is the Church of the Three Saints (Basil the Great, Gregory the Theologian and St. John Chrysostom) built in the Baroque style in 1755. Lemeshi on Google Maps. Photos by: Maxim Ritus.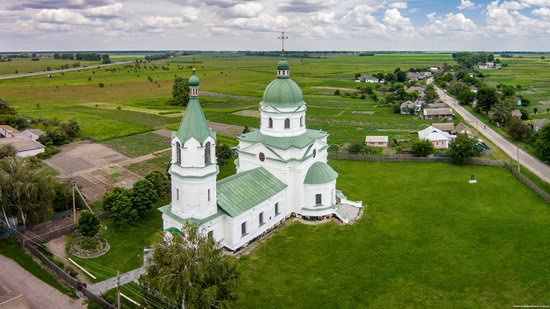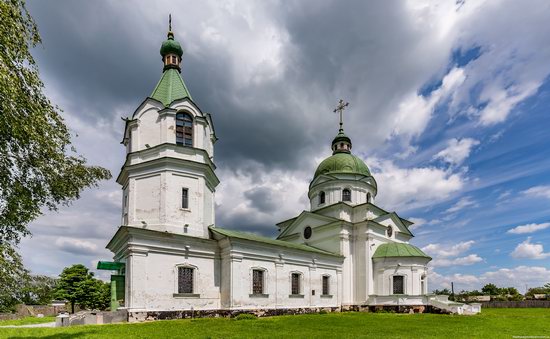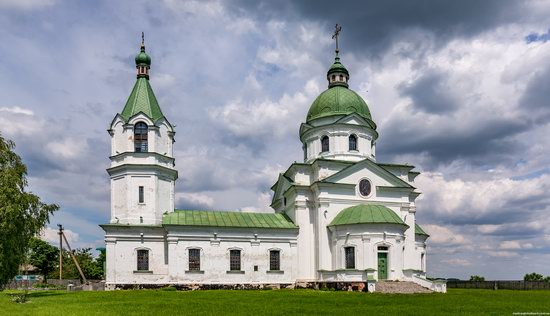 Count Kirill Grigoryevich Razumovsky (Kyrylo Rozumovsky), a Ukrainian Cossack-born Russian state figure and the last Hetman of Zaporizhian Host, ordered the construction of this church over the grave of his father – Grigory Rozum.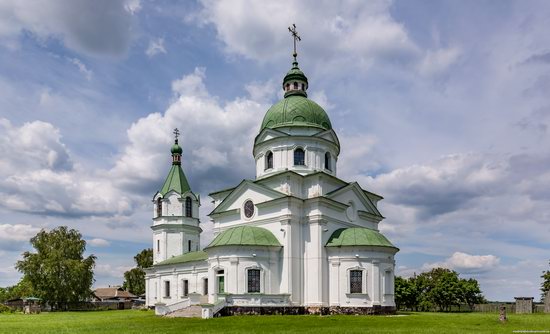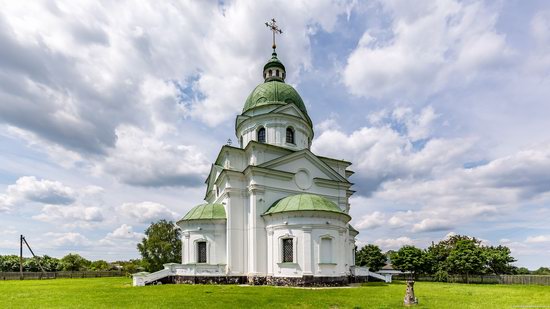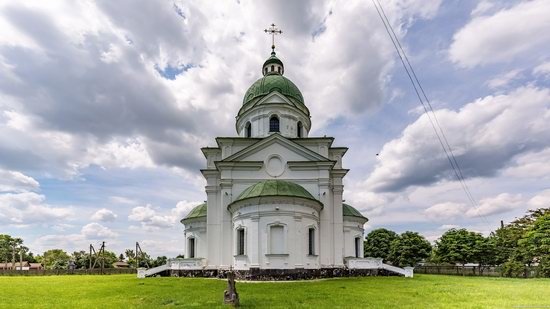 Until 1980, the church was used as a warehouse for mineral fertilizers. It was restored only because the Olympic Games were held in the Soviet Union, and the Olympic flame was to be carried along the route Kyiv – Chernihiv passing just next to the church in Lemeshi.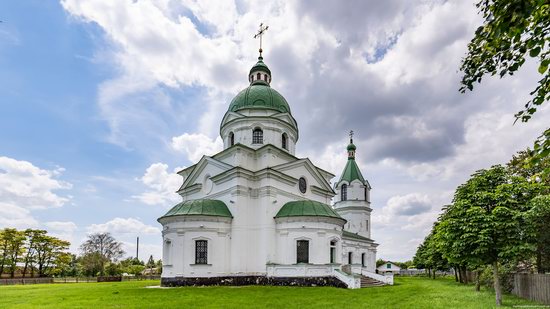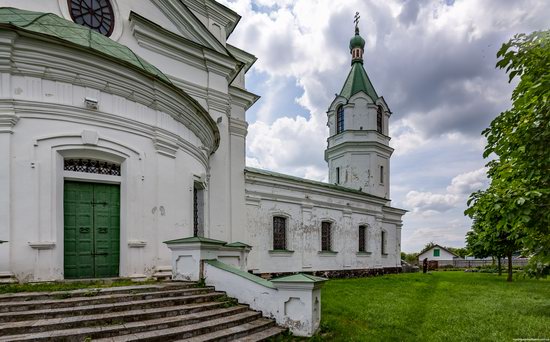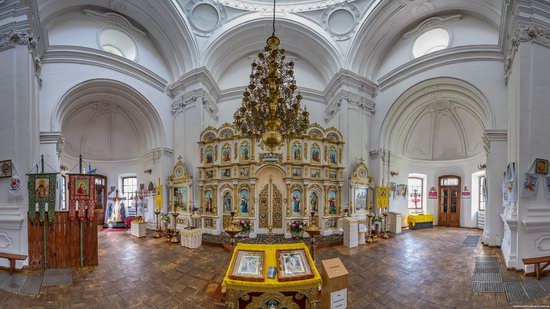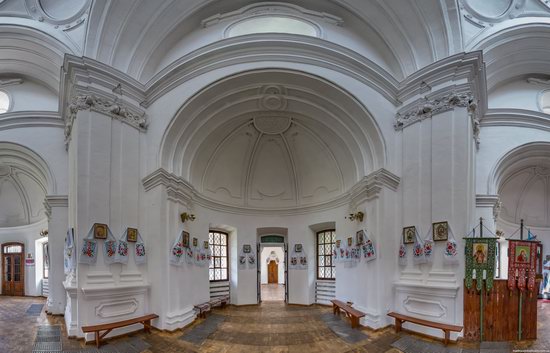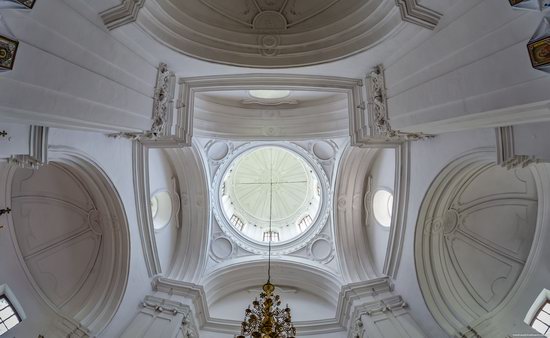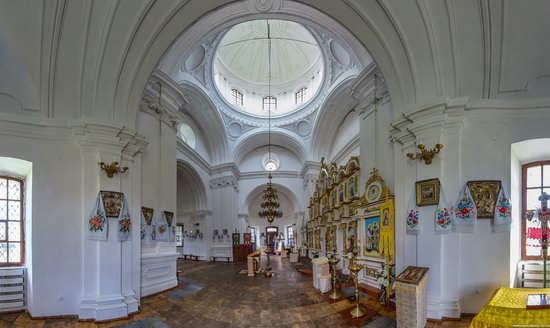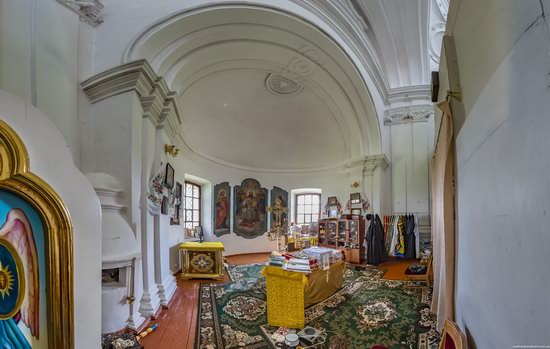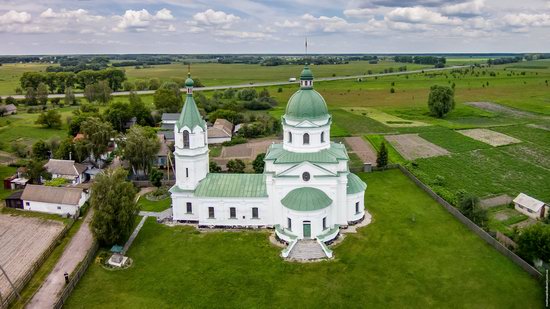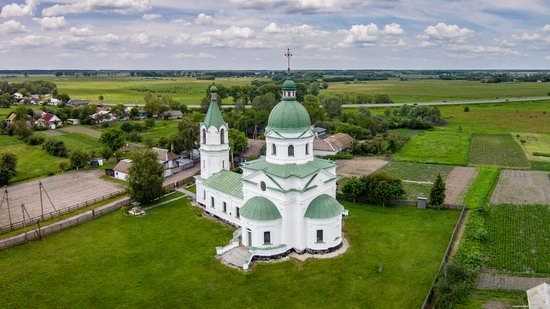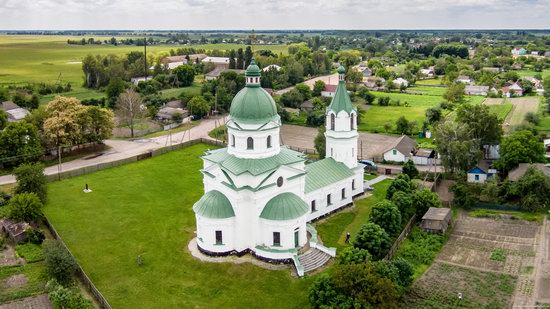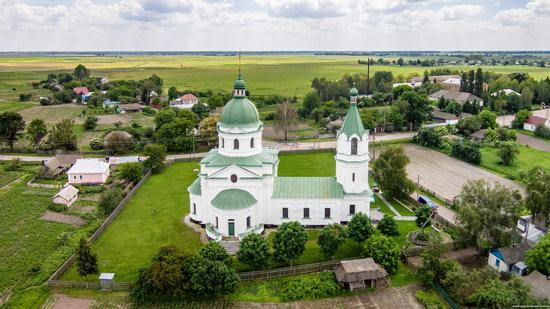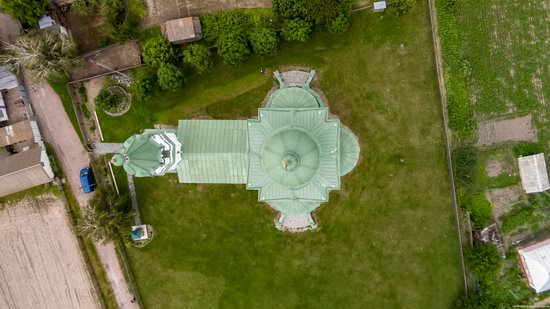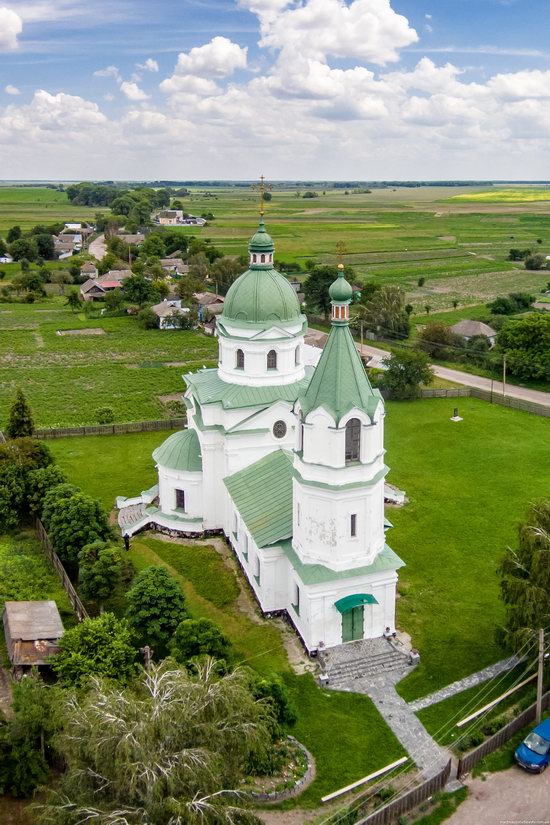 Tags: Chernigov oblast · Chernihiv city · church
<< Second Oldest Wooden Catholic Church in Ukraine
No comments yet.