Mostyska is a small town with a population of about 9 thousand people located in the Lviv region, 69 km west of Lviv, near the Ukrainian border with Poland.
The most interesting architectural monument of the town is the former palace of Antony Strachocki constructed in the Romantic style with Neo-Gothic elements. It is located in the north of Mostyska, in the suburb called Rudnyky. Palace of Strachocki on Google Maps. Photos by: Maxim Ritus.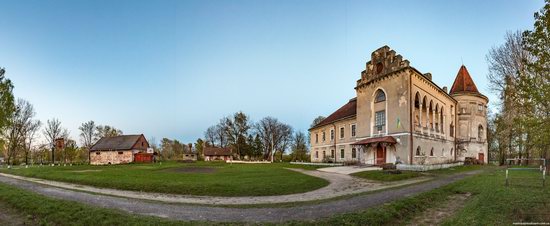 In 1820-1830, when Rudnyky was owned by the Polish nobleman Antony Strachocki (1776-1850), a large palace in the form of an old castle was built here.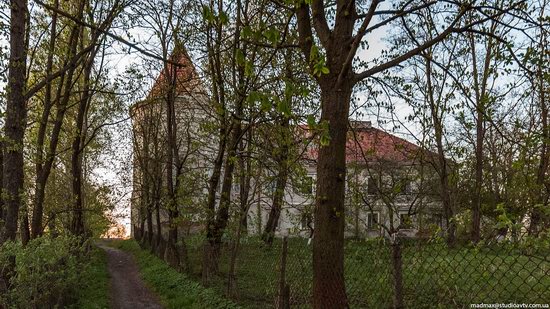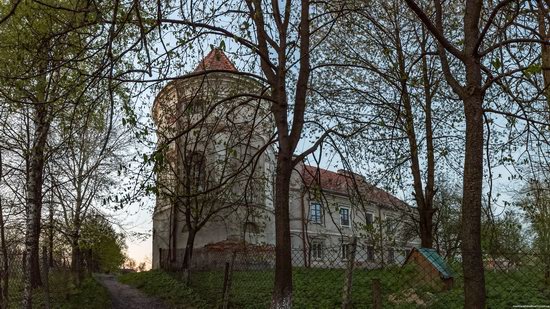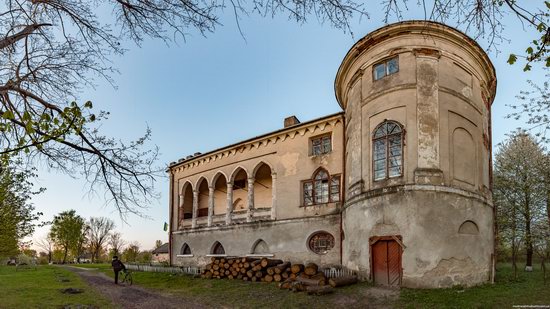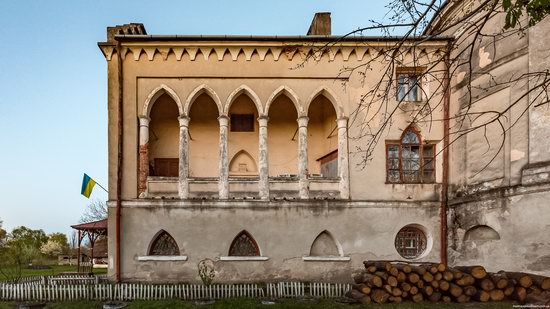 The palace is located on the territory of a park, on the territory of which you can see several other old buildings. After the First World War, the palace was restored. After the Second World War, the building was turned into a school.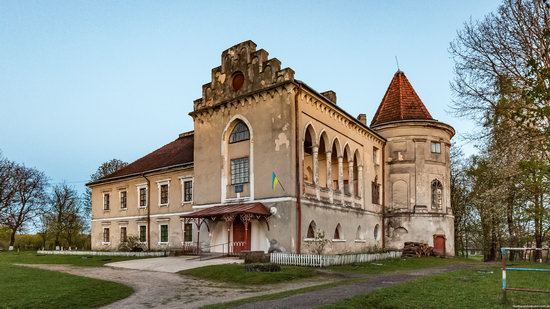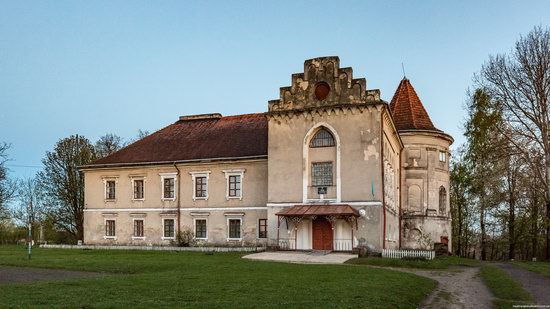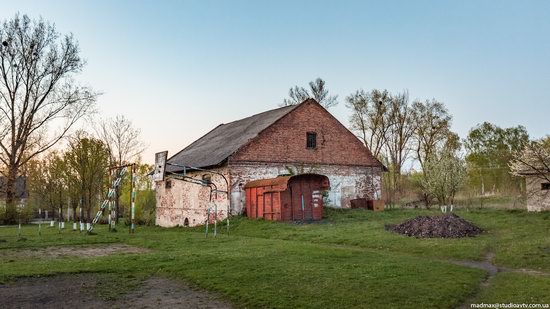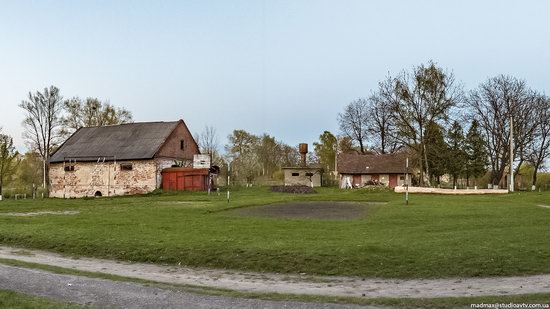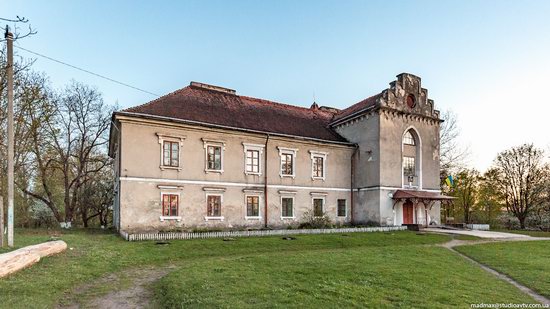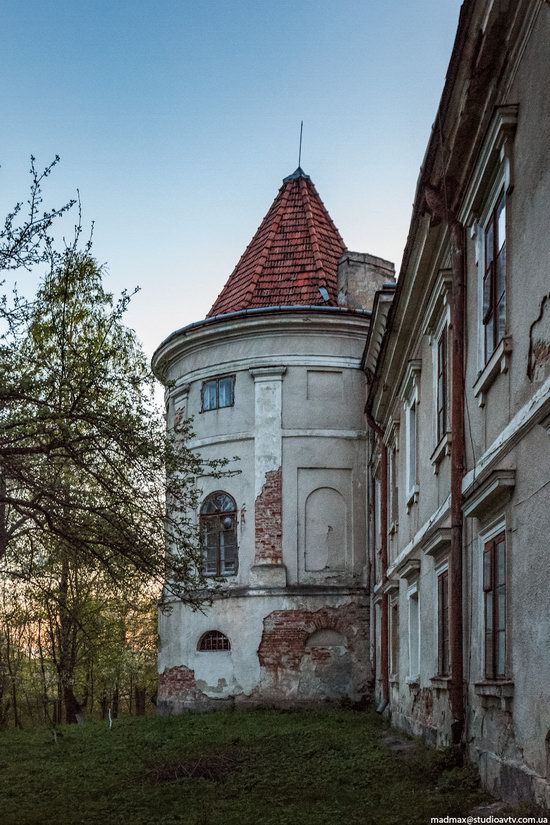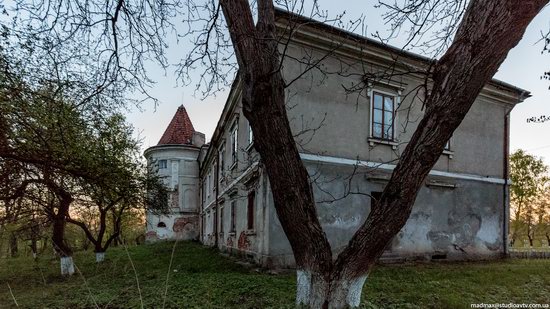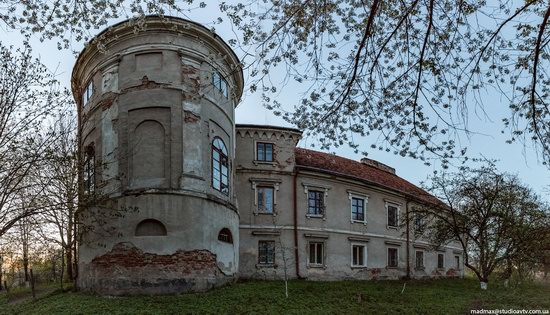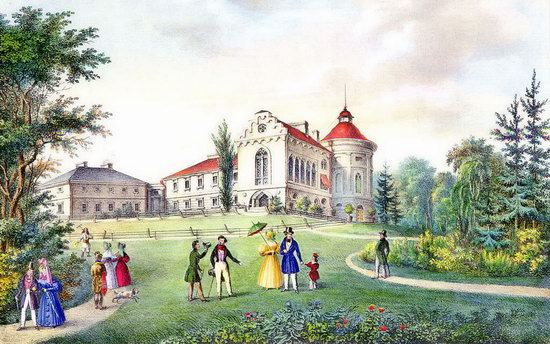 Tags: Lviv oblast
<< Church of Saints Cosmas and Damian in Makhnivtsi
No comments yet.