Pokrovsky Monastery in Kyiv is an Orthodox convent located at Bekhterevskyi Lane, 15. It was founded by the Grand Duchess Alexandra Petrovna Romanova on January 11, 1889. Construction of St. Nicholas Cathedral of the monastery began on August 21, 1896.
The first stone of the cathedral was laid by the Emperor Nicholas II, the second – by the Empress Alexandra Feodorovna, the third – by the Grand Duchess Alexandra Petrovna. Construction of the cathedral lasted for 15 years. Photos by: Maxim Ritus.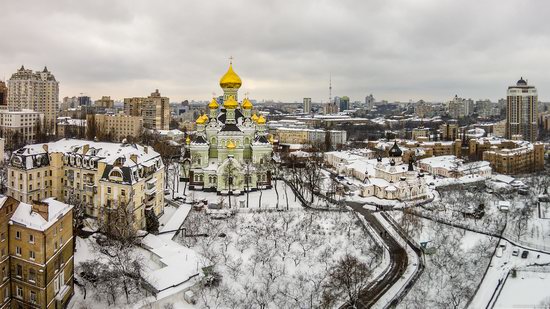 In 1925, the convent was closed and partially destroyed. It was reopened after the occupation of Kyiv by the German troops in the fall of 1941. In 1943-1945, the monastery was used as a hospital, in 1945-1948 – as an infirmary. The cathedral gained its initial appearance only in 2006-2010.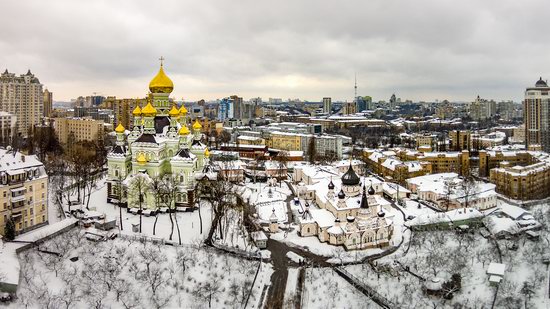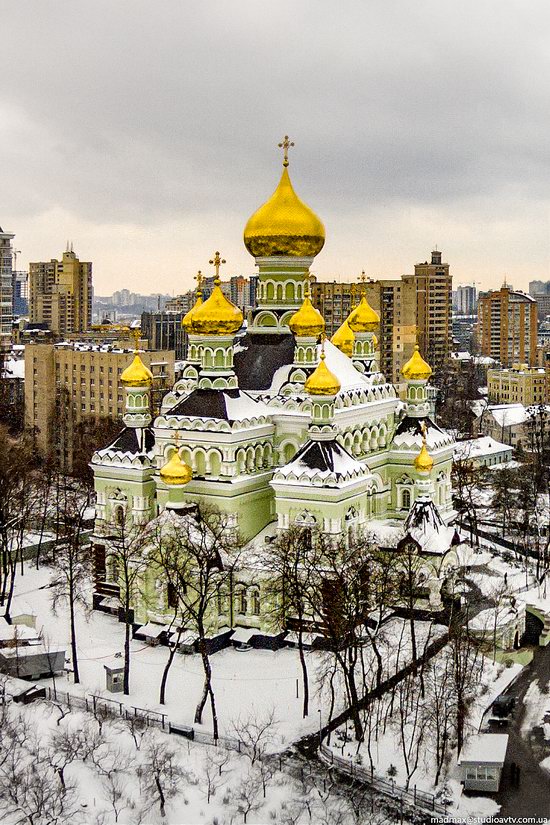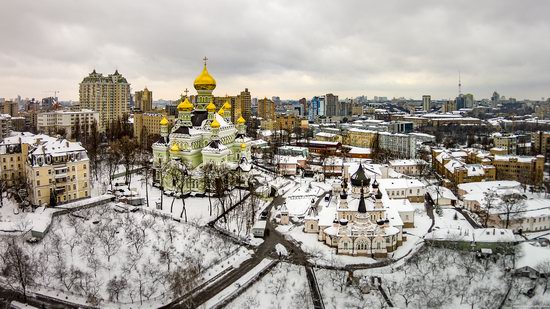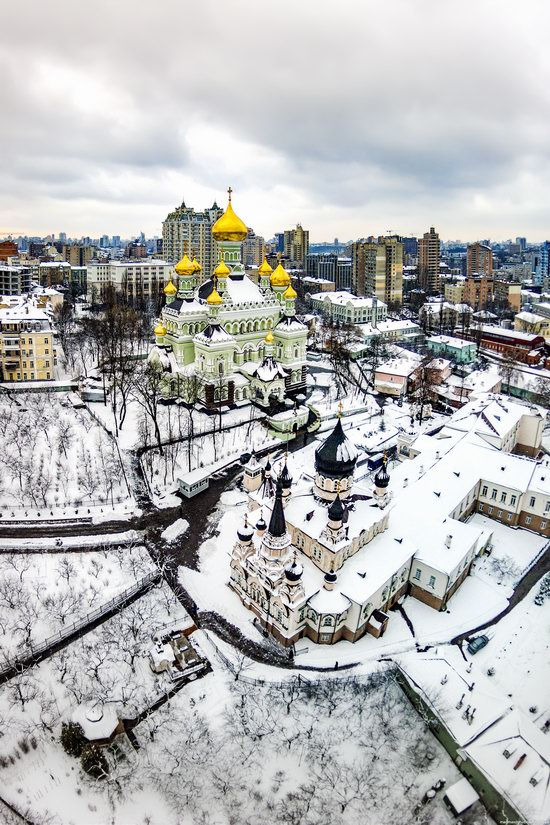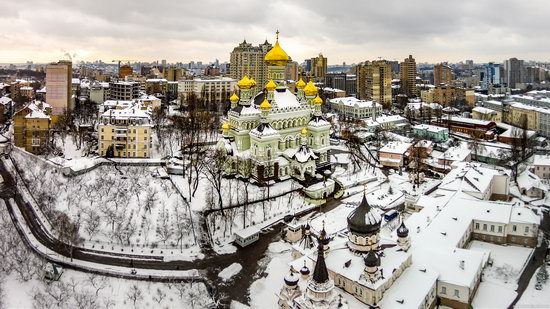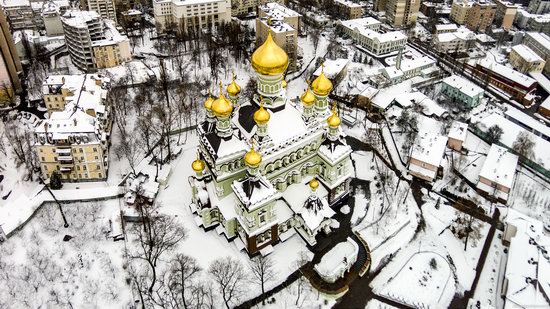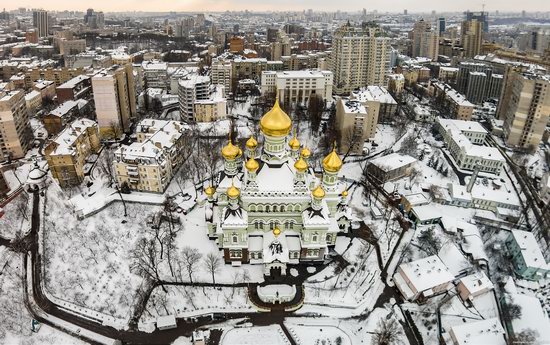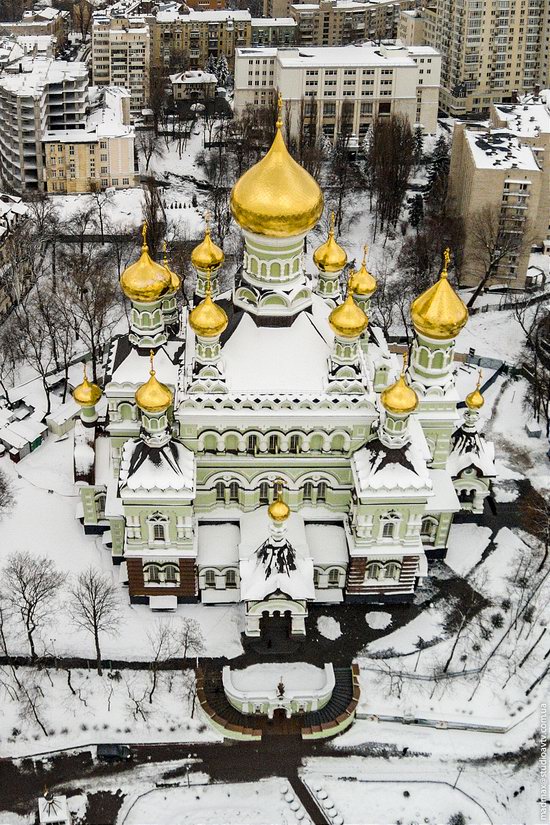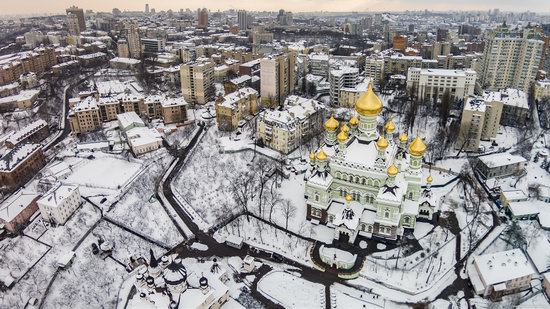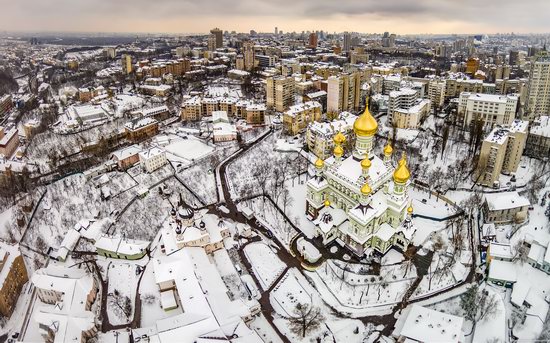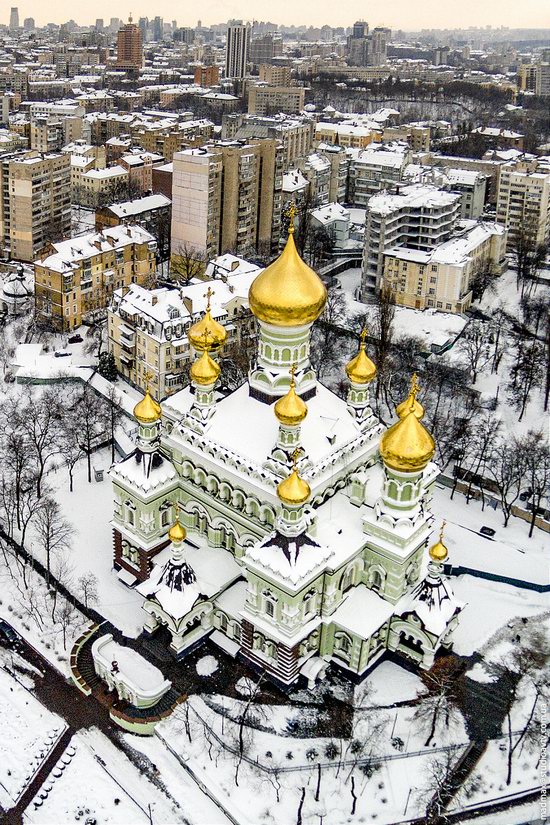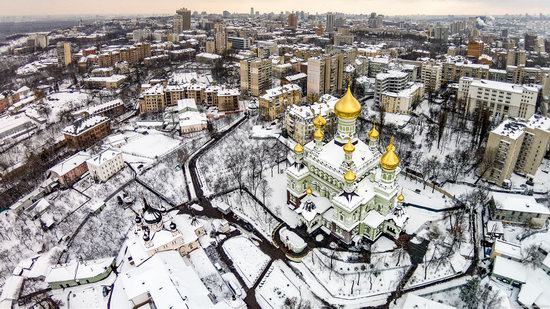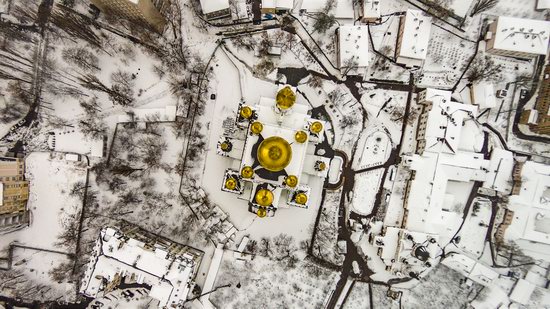 In the 1990s, the wooden Pokrovsky Church was rebuilt in stone. The consecration of the church took place in May 1999.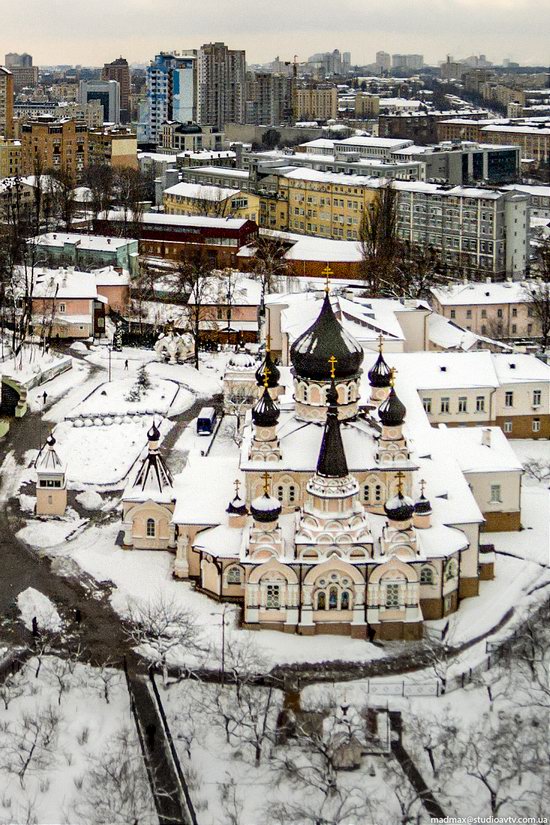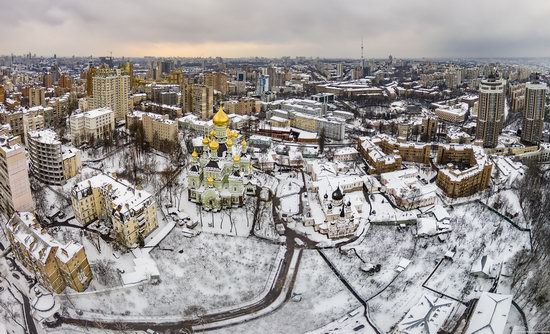 Tags: Kiev city
<< Sofiyivsky Park – the view from above
No comments yet.