Syretsky park was laid out as a park with a children's railway. Small South Western Railway (Kyiv Children's Railway) is a narrow-gauge railway, and an institution of non-formal education in Kyiv, where children are trained in the rail industry.
The length of the railroad is 2.8 km. The trains (Tu-7 and an old German Gr-336) run between two stations: "Vyshen'ka" ("Cherry Tree") and "Yablun'ka" ("Apple Tree"). You can find this park on Shamryl Street, 4. The nearest metro stations: "Dorohozhychi", "Beresteiska", "Shulyavska".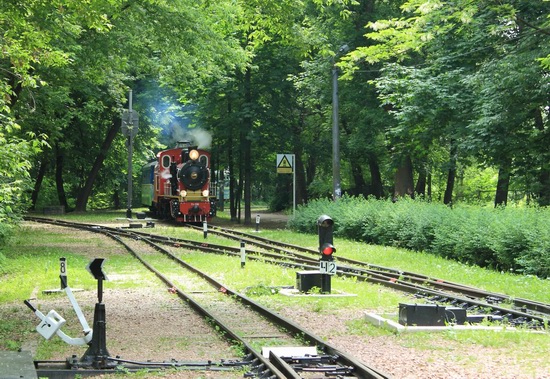 The railway is open from May to June 10 on Sundays and holidays (from 11:00 to 15:30 local time); from June 11 until the end of August on Saturdays, Sundays and holidays (from 11:00 to 15:30). Photos by: Igor Golovach.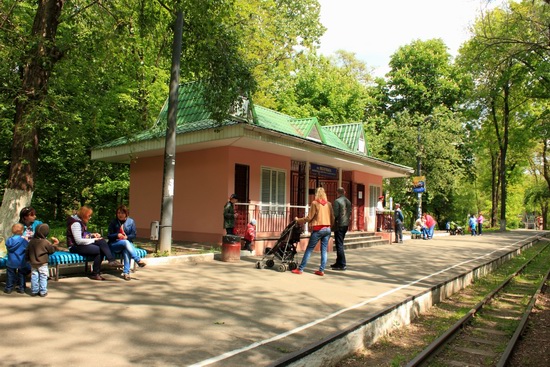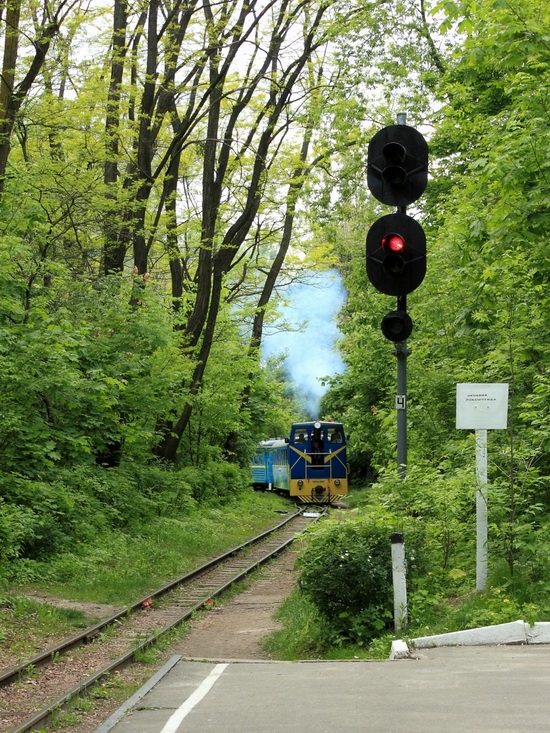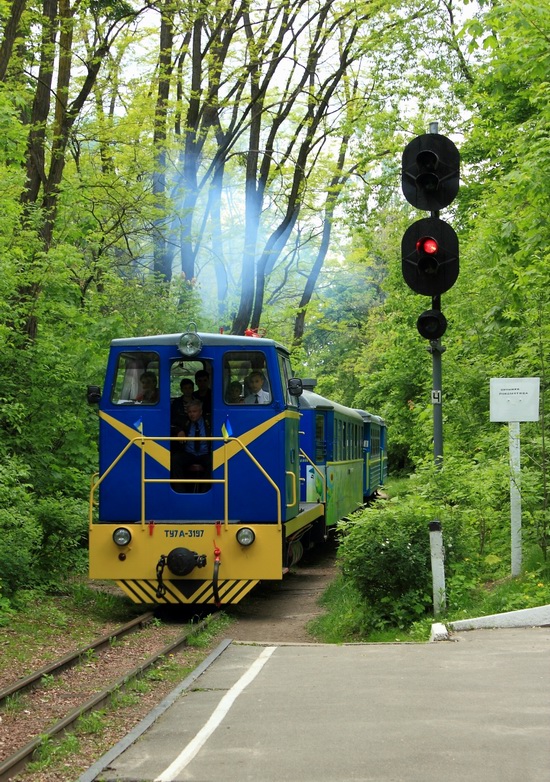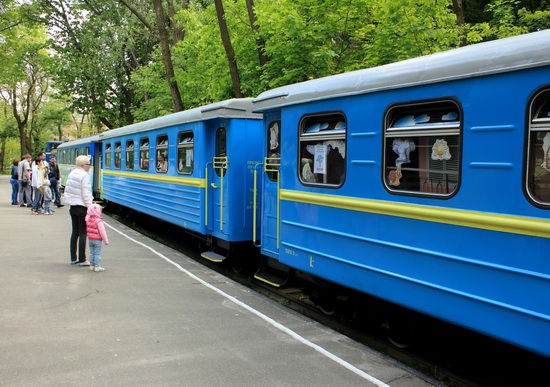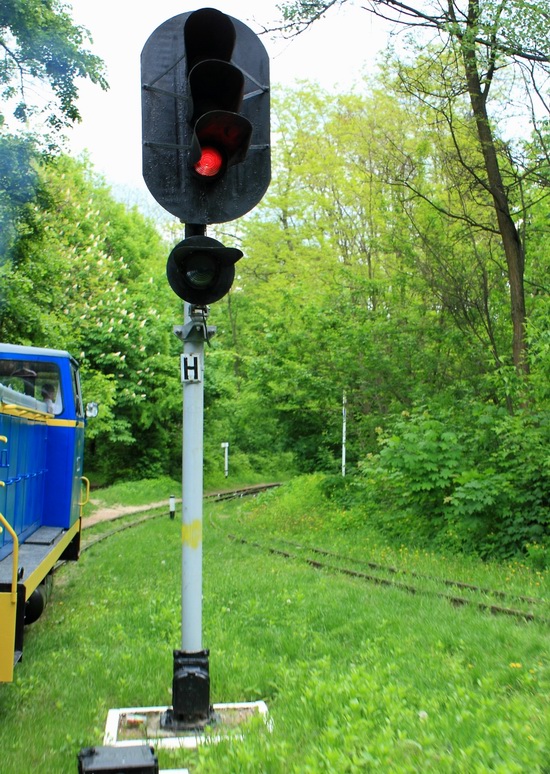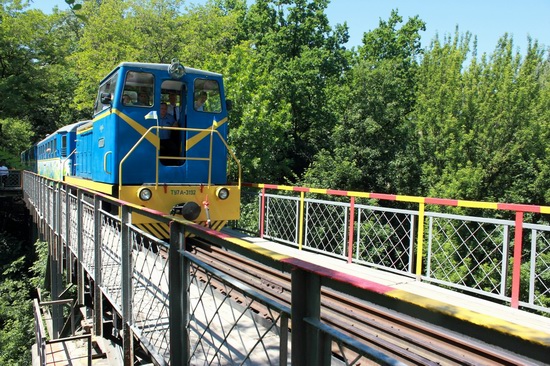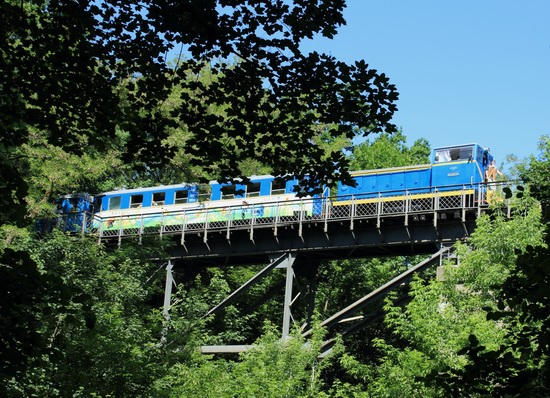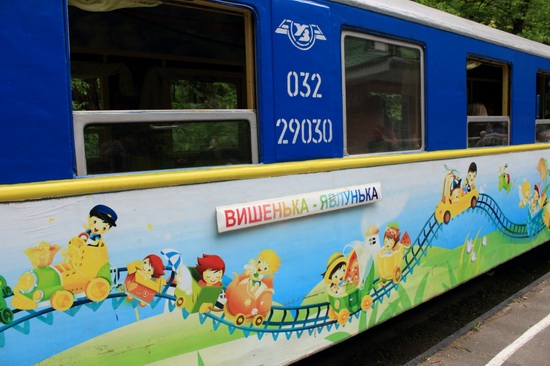 Gr-336 running on holidays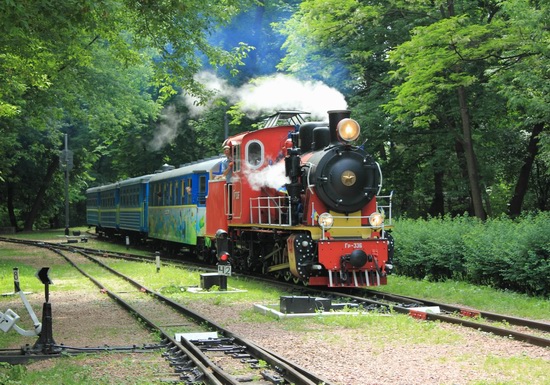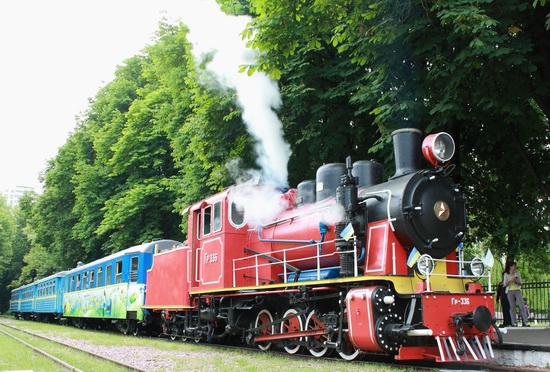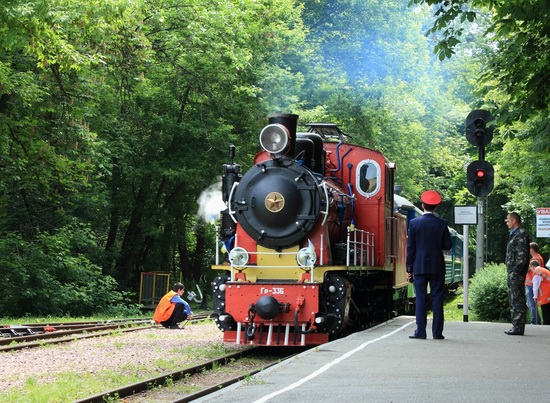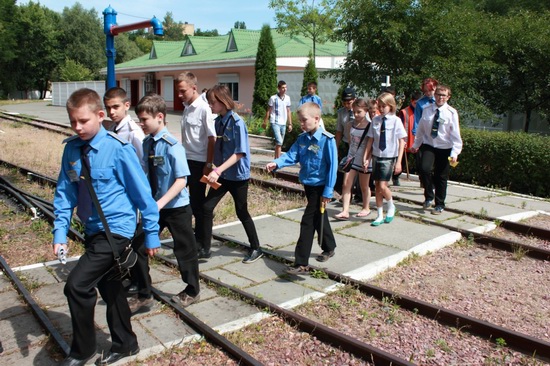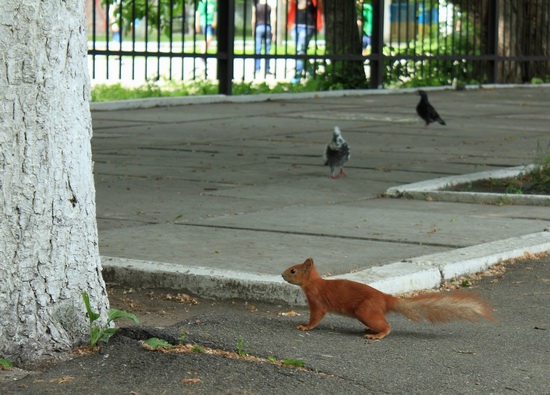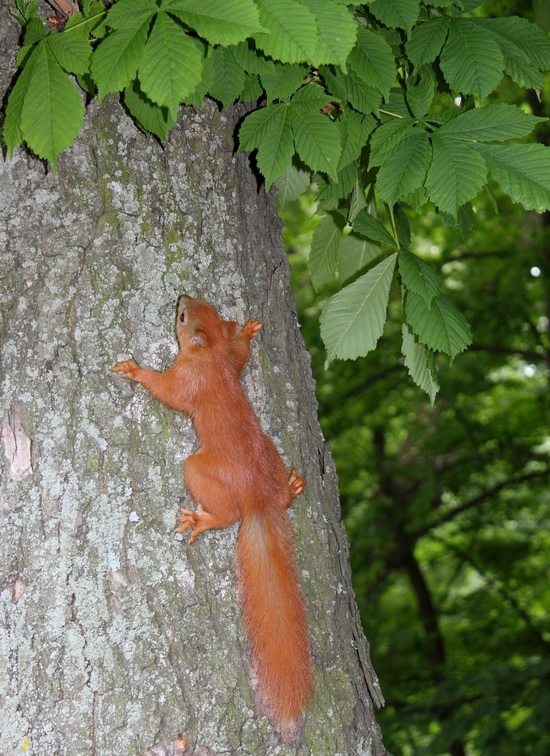 The train departure
Tags: Kiev city
<< The Museum of the History of Ukraine in the World War II
No comments yet.