The story of abandoned Soviet tank destroyer ISU-152
2 Comments · Posted by Alex Smirnov in Army, Video
ISU-152 is Soviet heavy 152 millimeter self-propelled gun of the Second World War. The gun was developed in June – October 1943, mass production continued until 1946. The slang name of ISU-152 is "Zveroboi" ("Beastslayer"). In Wehrmacht it was called "Dosenöffner" ("the can opener").
In the postwar period ISU-152 were modernized and being operated by the Soviet army until the mid-1970s.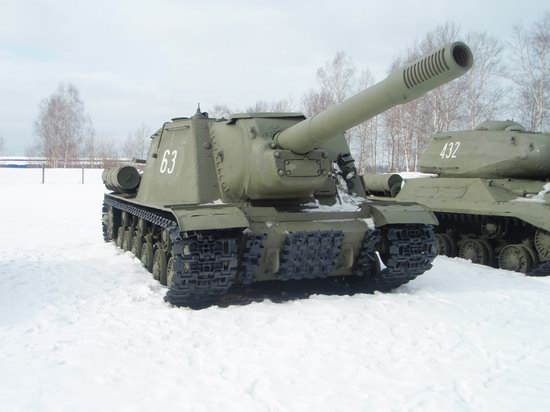 In this video you can see ISU-152 found standing in the open air somewhere in Chernigov region. Apparently after removal from service, it was planned to install the machine on a pedestal but because of the collapse of the Soviet Union it was forgotten.
More than fifty years passed since the date of production, the machine was in the open air for more than twenty years, and now people are trying to start the engine to load fearsome tank destroyer for the subsequent restoration.
Tags: Chernigov oblast · tanks
<< Beautiful railway stations of Ukrainian cities
2 comments