CAT | People
Vyshyvanka is a colloquial name of the traditional Ukrainian embroidered shirt. Numerous variations of the embroidery design were created in the 19th century. Regional features usually found reflections in the ornaments of the shirts.
Vyshyvanka was widely used in folk costume and at home. The embroidery of Ukrainian costume is rich and varied. It was used to decorate women's and men's shirts, outerwear, headwear. The motives of ornaments, composition, colors were handed down from generation to generation becoming a tradition.
Tags: No tags
Ukraine national team lost to England with a score of 0-1 and finished its participation in the European Championship 2012, ranked third in the group.
The team can be congratulated on a good debut in the final stages of the European championships. Ukrainians showed the ability to play great games and to accept defeat bravely and with dignity.
Let's recall the most striking moment when the Ukrainian national team won its first game with Sweden and what were the emotions of fans across the country.
Attention! Reduce the volume.
Tags: Euro 2012
Present Ukraine is becoming a more popular tourist destination. The country is rich in interesting places to visit, architectural, and natural monuments.
But a lot of tourists visit Ukraine attracted by the beautiful women living here. For example, Nikolaev is often called the "city of brides", and now it is the center of the marriage tourism services. The following video "Ukrainian beauty" shows the beauty of Ukrainian girls.
Tags: Nikolaev city
Interesting photo exhibition of Ukrainian photographer Oleksandr Skrypnyk about Ukraine and its national color, folk traditions, life, and people.
It consists of different topics – reportage photo, landscape, children, birds, ethnicity, portrait, fashion, festivals, fairs, still life, sports, celebrities, culture.
Tags: No tags
From April 30 to May 3, 2011 Ukrainian town of Khotyn (Chernovtsy oblast) was the home of the second international festival of historical reconstruction of the Middle Ages under the title "Battle of the Nations".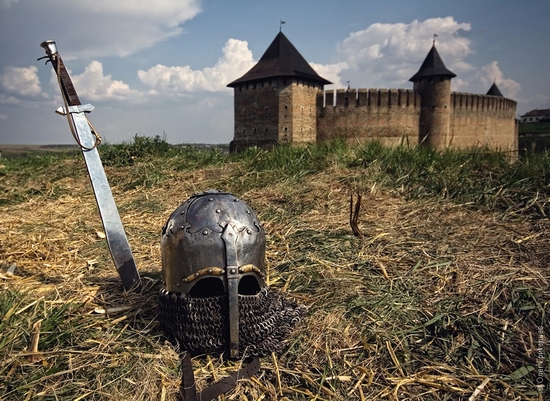 Tags: Chernovtsy oblast
Beautiful video and amazing music
Tags: No tags