The National Museum of the History of the Great Patriotic War of 1941-1945 opened May 9, 1981 is a memorial complex, located on the picturesque slopes of the right bank of the Dnieper River on the outskirts of  Pechersk, one of the historic districts of Kiev city.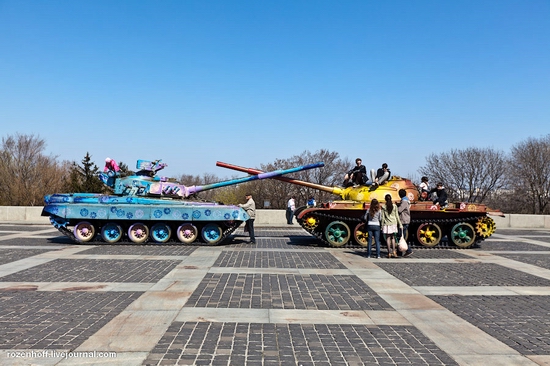 It is one of the largest museums in Ukraine (over 300 thousand exhibits). The museum is often associated with the 102-meter monument to Motherland, which is one of the most recognizable sights of Kiev. Over the years the museum was visited by more than 21 million visitors.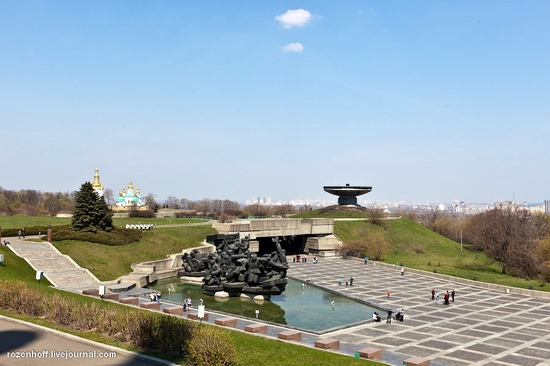 The memorial complex occupies 10 acres on the hill of the right bank of the Dnieper. It has a giant Eternal Fire memorial, an exhibition of military equipment of World War II period, as well as the postwar years, The Alley of Heroes Cities.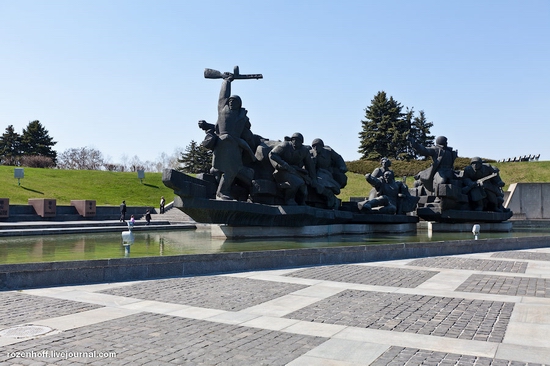 Along the slopes of the Dnieper is the front alley, which goes to the gallery of Main entrance leading to the building of the museum. The sculptures of the gallery embody the heroic defense of the Soviet border from attack by Germany, the horrors of German occupation, guerrilla warfare, heroic labor of the home front, the battle for the Dnieper. The photos were captured by Alex Rozenhoff.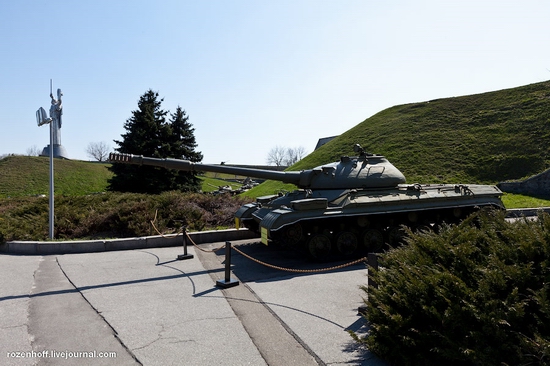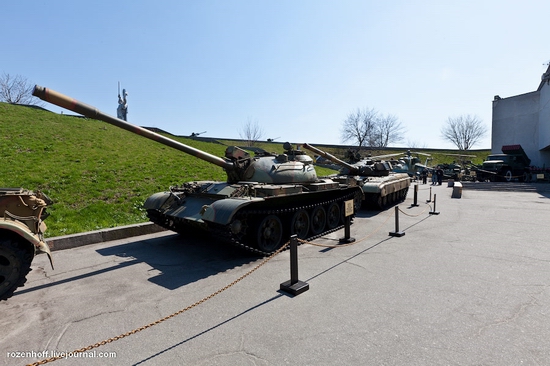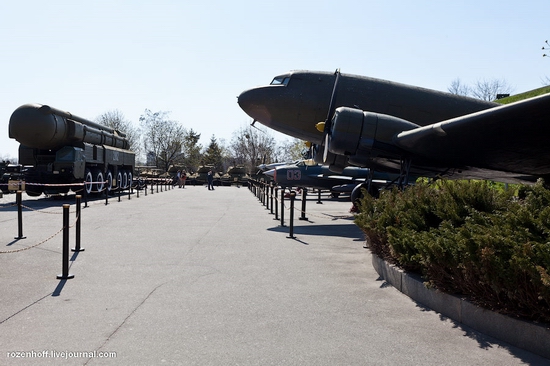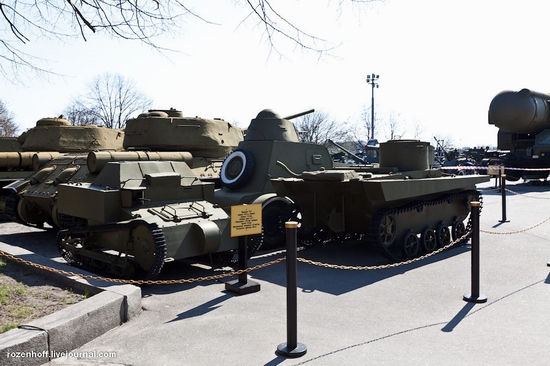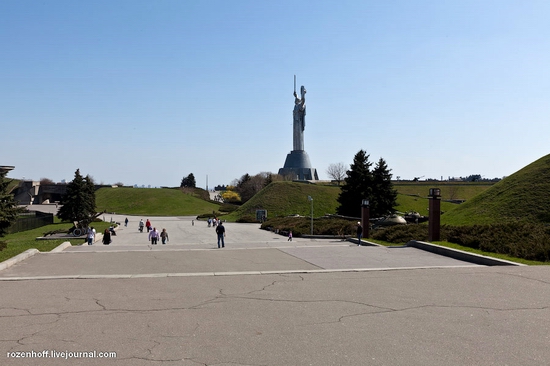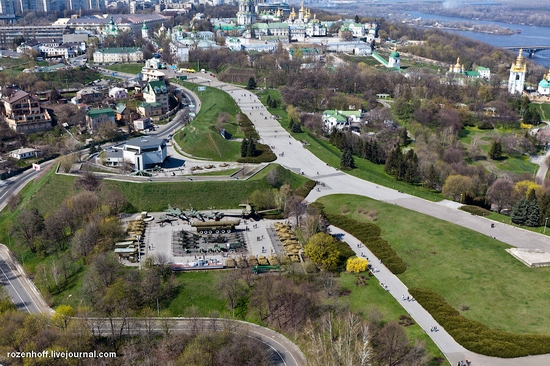 << St. Nicholas Church with the original "twisted" domes
No comments yet.