Regional Landscape Park "The Generals' Beaches" is also called "The Coast of 1000 Bays." In Crimea, along the coast of the Azov Sea, from Zolotoy to Kurortny villages, you can find wild and rarely visited recreation area.
From 1947 to 1972, the Karalarsky steppe was used as military training ground for air support of testing of nuclear and thermonuclear weapons of the Soviet Air Force.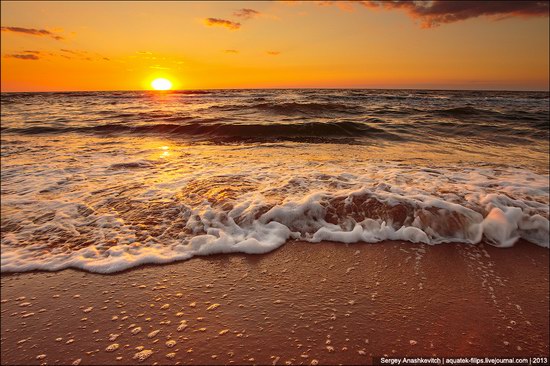 The area was closed to the public, but senior military officials often rested in these picturesque bays, hence the name "The Generals' Beaches." Not a lot of people come here, and nature has remained virtually untouched. "The Generals' Beaches" location on Google Maps. Photos by Sergey Anashkevitch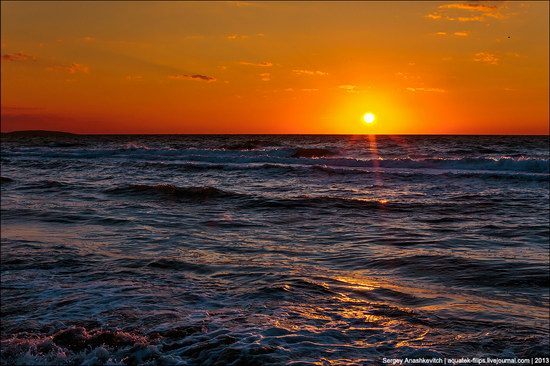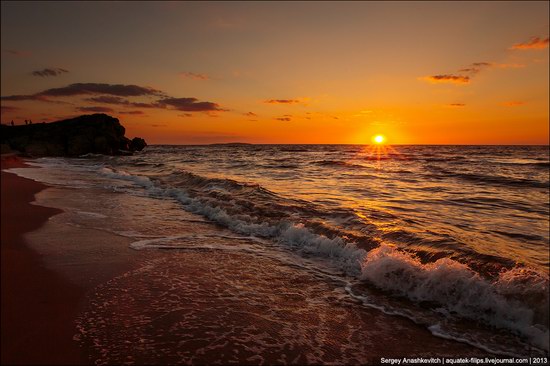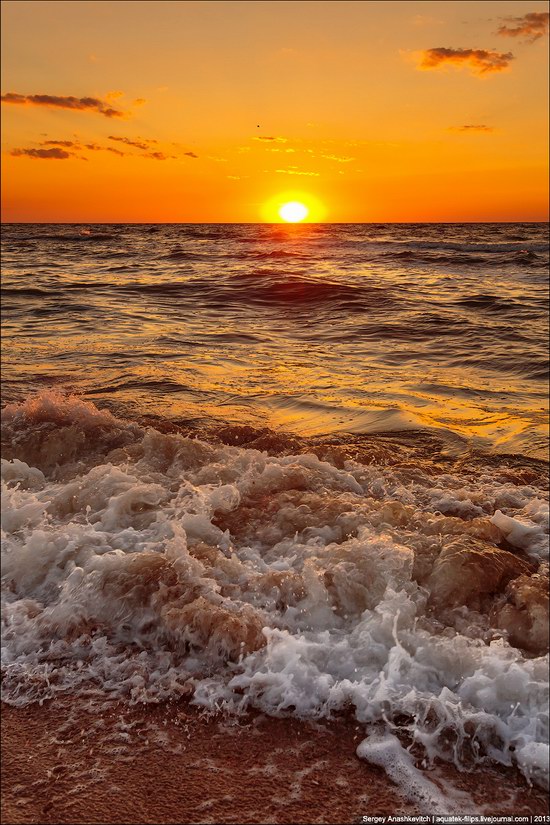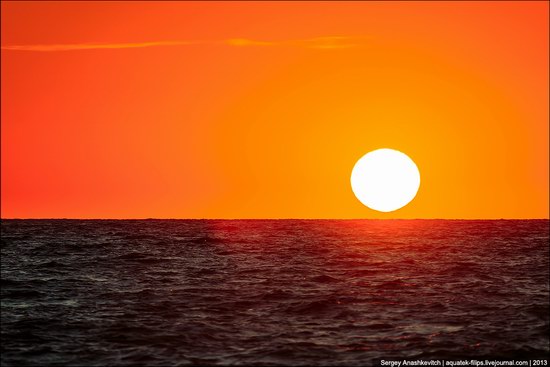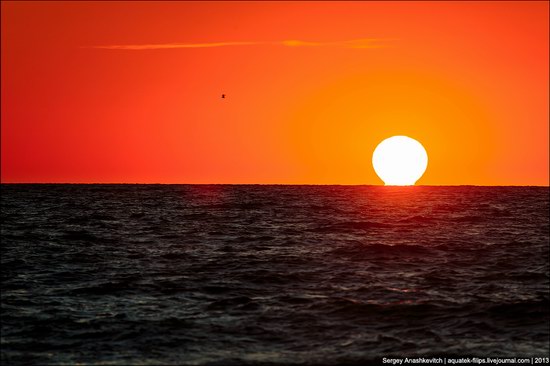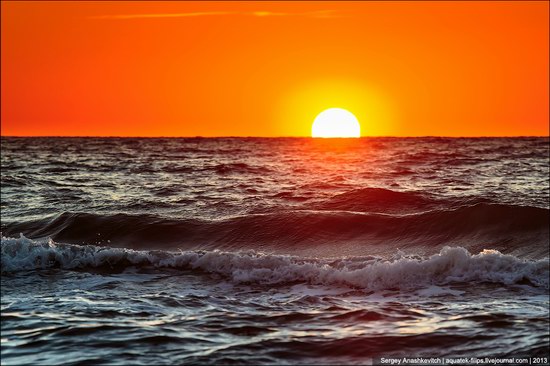 Tags: Crimea Republic
<< Ancient Chernigov city sights and hotels
No comments yet.