The picturesque Love Islet in the village of Staryi Solotvyn, in the middle of the Kodnyanka River, looks truly fabulous. And a small wooden hut, called the Fisherman's House, gives this place a special mystery.
Love Islet is especially popular among newlyweds and lovers. It is a perfect place for photo shoots. Love Islet in Staryi Solotvyn on Google Maps. Photos by: Richard Zorge.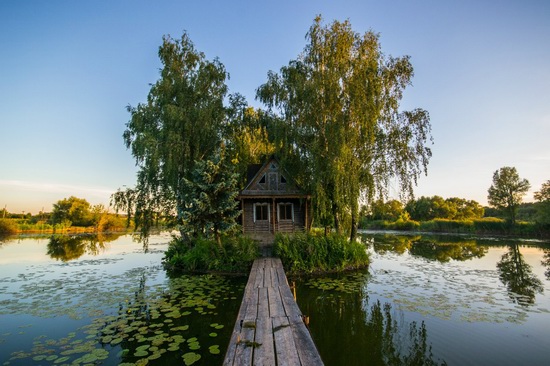 This islet is artificial. It was created in 1970 and was named "Love Islet". Later, in 1984-1985, a wooden house was built on it, called the "hut of the fisherman and hunter", which served as a place of rest and shelter from the rain for the fishermen. It was also used for the exhibition of hunting trophies. A little later, a wooden bridge appeared, connecting the islet with the river bank.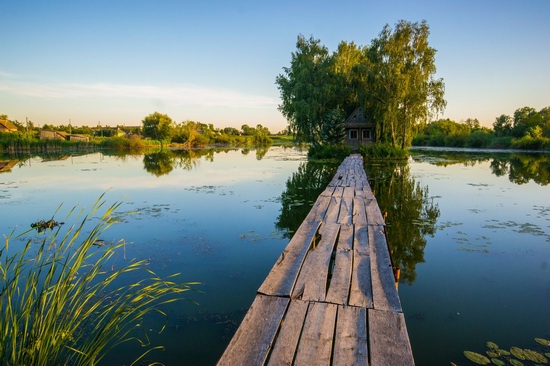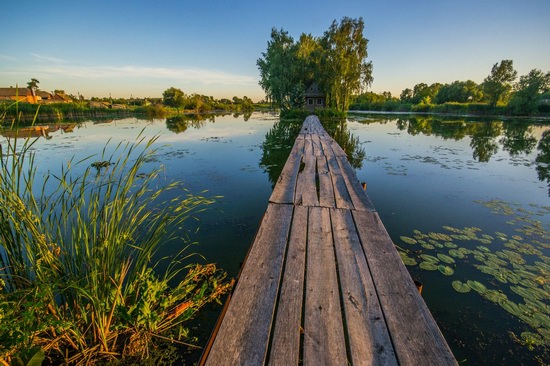 The trees growing here give a special beauty to this tiny island creating an atmosphere of a fairy tale. Today, the house is abandoned, the front door is closed, and the bridge is not in the best condition.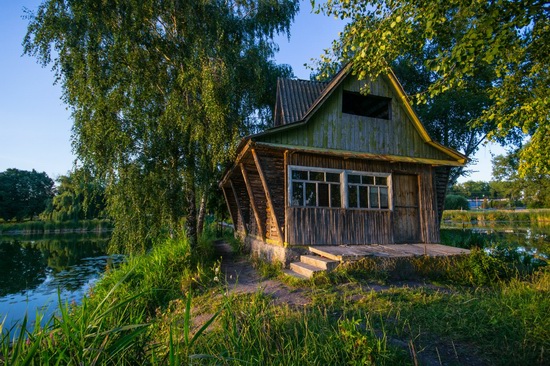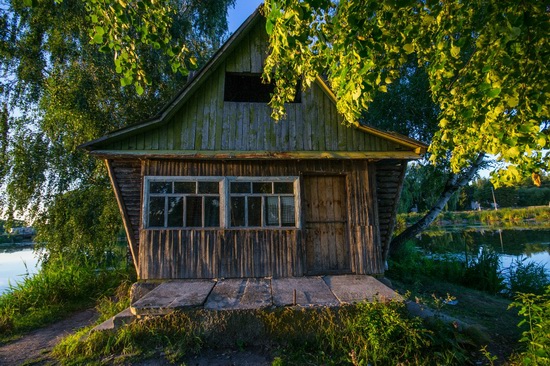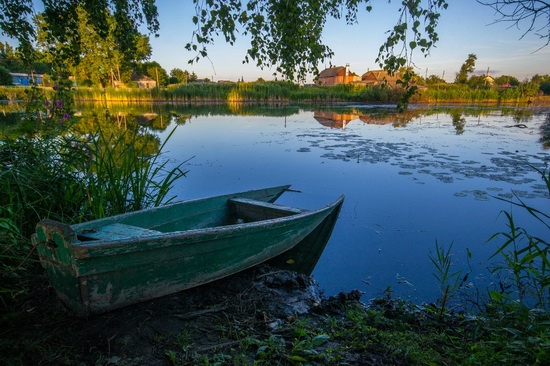 Love Islet is good in any weather. It will delight travelers with picturesque photos and beautiful views of nature. The village of Staryi Solotvyn is located in the Berdychiv district of Zhytomyr Oblast, about 37 km south of Zhytomyr along the highway to Berdychiv. The distance from Kyiv to Staryi Solotvyn is about 177 km.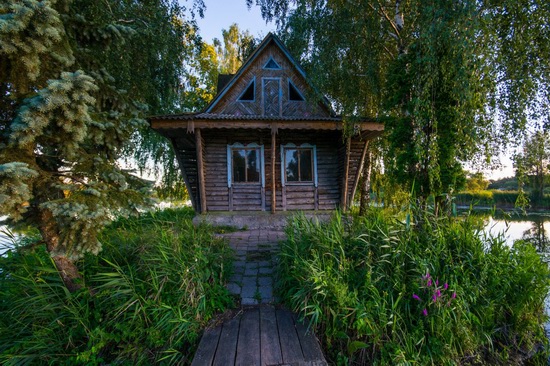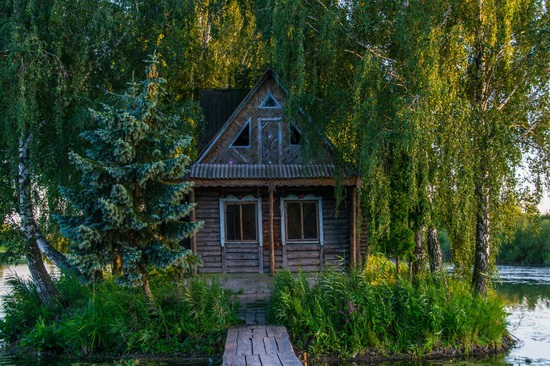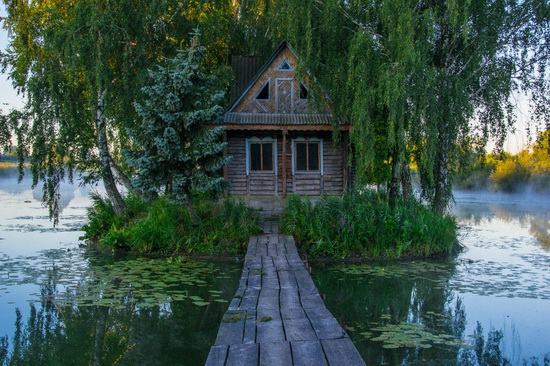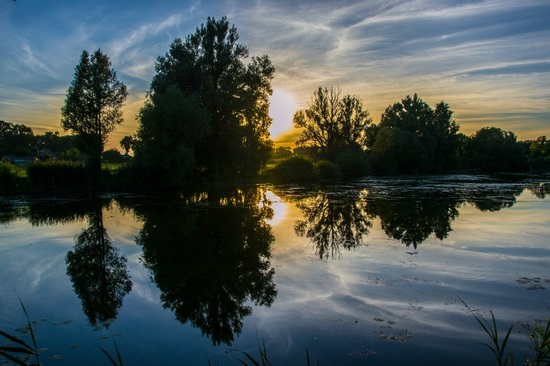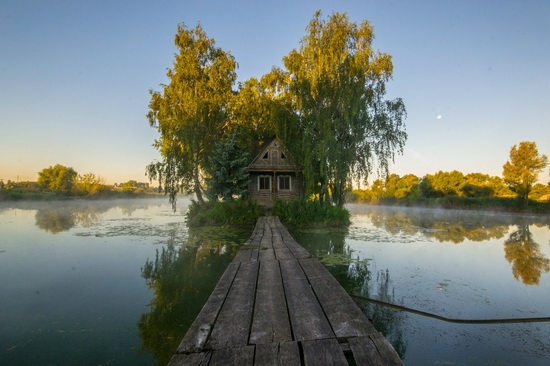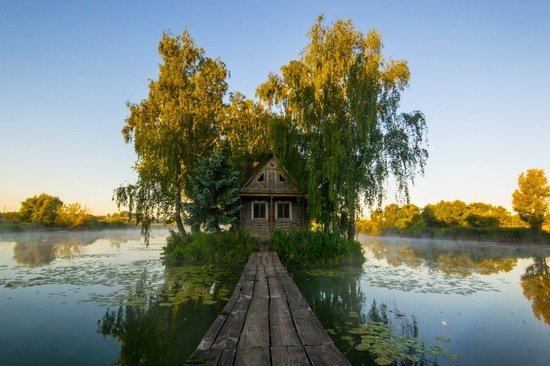 Tags: Zhitomir oblast
<< Kyiv in 1985 – the Capital of Soviet Ukraine
No comments yet.