Ukrainian National Team Looks Fit for the 2022 World Cup
No comments · Posted by Alex Smirnov in Sports
Football in Ukraine has transformed in recent years. Since the Vyshcha Liha became the Ukrayinska Premier Liha in 2008, the national league has become more competitive. Though Dynamo Kyiv is the most popular club, Shakhtar Donetsk has also become a favorite amongst football fans.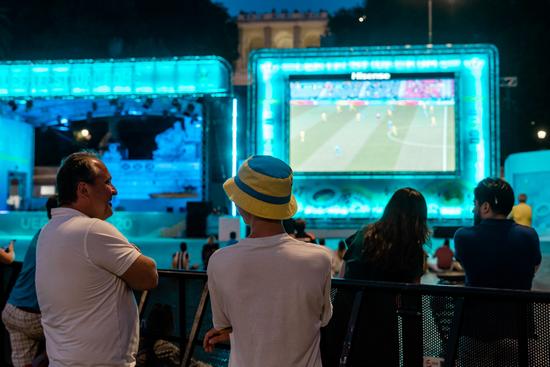 Those traveling to Ukraine will find Ukrainian Premier League games on par with other European leagues, from La Liga to Serie A. Aside from Shakhtar and Dynamo, other top-tier squads include Karpaty Lyiv (in Lviv) and Chornomorets Odesa (in Odesa). The budding interest in these teams has led to more sportsbooks offering wagers on the UPL.
However, many more football fans will be wagering on the upcoming 2022 FIFA World Cup. Qualifying matches are taking place around the world in preparation for group placements for the competition, which starts next fall. Now that free bet no deposit offers are on the table from major sportsbooks, fans are placing futures bets to predict the World Cup winner.
Many pundits and fans are taking a close look at this year's 2020 Euro competition to forecast how teams will stack up next year. For Ukrainian football fans, this has led to plenty of interesting speculation after the team advanced to the knockout stage from Group C.
The national team made it all the way to the quarter-finals before bowing out to England in a 4-0 loss. Despite forfeiting four goals, the team's performance surpassed the expectations of many.
From Group C to Group D in World Cup Qualifiers
At the moment, Ukraine national team (also known as The Blue and Yellow) is battling it out in the 2022 FIFA World Cup Group D qualifiers. They're pitted against France, Finland, Bosnia and Herzegovina, and Kazakhstan. France is anticipated to be the group's winner (therefore advancing to the 2022 World Cup), as they're titleholders from the 2018 FIFA World Cup.
This has left many to speculate that Ukraine can make it out of Group D by qualifying to advance to the second round. With three points, they're barely ranked above Finland, which has two points.
The Blue and Yellow came out strong in their 24 March match against France, which ended in a 1-1 draw after a goal at the 57th minute from Serhiy Sydorchuk (who deflected the ball off a French player). Though this tie to the titleholders was a great sign for Ukraine, they continued drawing in their subsequent matches. First was their 1-1 tie to Finland on 28 March, then another 1-1 tie to Kazakhstan on 31 March.
Was fixture congestion an issue for the national team? Or was the newly-formed roster finding its form? The Blue and Yellow have until 1 September before they face off against Kazakhstan again. Fortunately, the team's next battle against France will be played at NSK Olimpiyskiy in Kyiv, offering the squad home field advantage. Qualifying matches will continue until the final games are played on 16 November.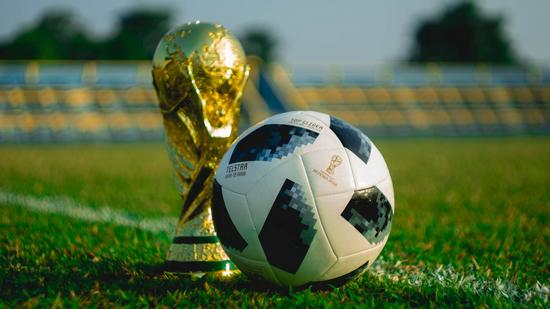 Shevchenko Leads the Charge
Head coach Andriy Shevchenko has made tangible improvements to the national team since becoming its leader in 2016. His appointment came after Ukraine's elimination from the 2016 Euros, which made his quarterfinals run earlier this year even more meaningful.
Shevchenko has played for clubs like AC Milan, Chelsea, and Dynamo Kyiv. He also has experience on the Ukrainian national team, which has lent to his leadership skills. As a coach, he draws on his experience playing for other great managers, from José Mourinho to Alberto Zaccheroni.
Heading into the quarterfinals match against England in the 2020 Euros, Shevchenko said his team was motivated by England's skill and tackle the match knowing anything is possible. His mentality wasn't quite enough this year, but the Blue and Yellow now have solid experience as a group.
Even better, Shevchenko has a deep roster to work with, which is in part because of the UPL's elevated competition since 2008. Looking forward, the team will rely on goalkeeper Georgiy Bushchan, who replaced Andriy Pyatov with great results. Up-top the team has star West Ham striker Andriy Yarmolenko, while the midfield will be manned by Atalanta star Ruslan Malinovskyi.
Tags: No tags
No comments yet.